Every year for the last 39 years the MSTA has been able to raffle off a new motorcycle to its members. We have raffled off many different brands, with Hondas being the most common. However, this pandemic has affected many different things in regard to availability and motorcycles are no exception. If you visit your local dealer, you will see that by looking at their showroom floor. New motorcycles are in short supply, the dealers don't know when they are going to get more in, and don't know what they are going to get. We have been unable to secure a new bike that we thought the members would be interested in, at a price that the club can afford. we also have not been able to deal directly with any of the manufacturers on this. So, for this year we have changed the raffle. we decided to try something different.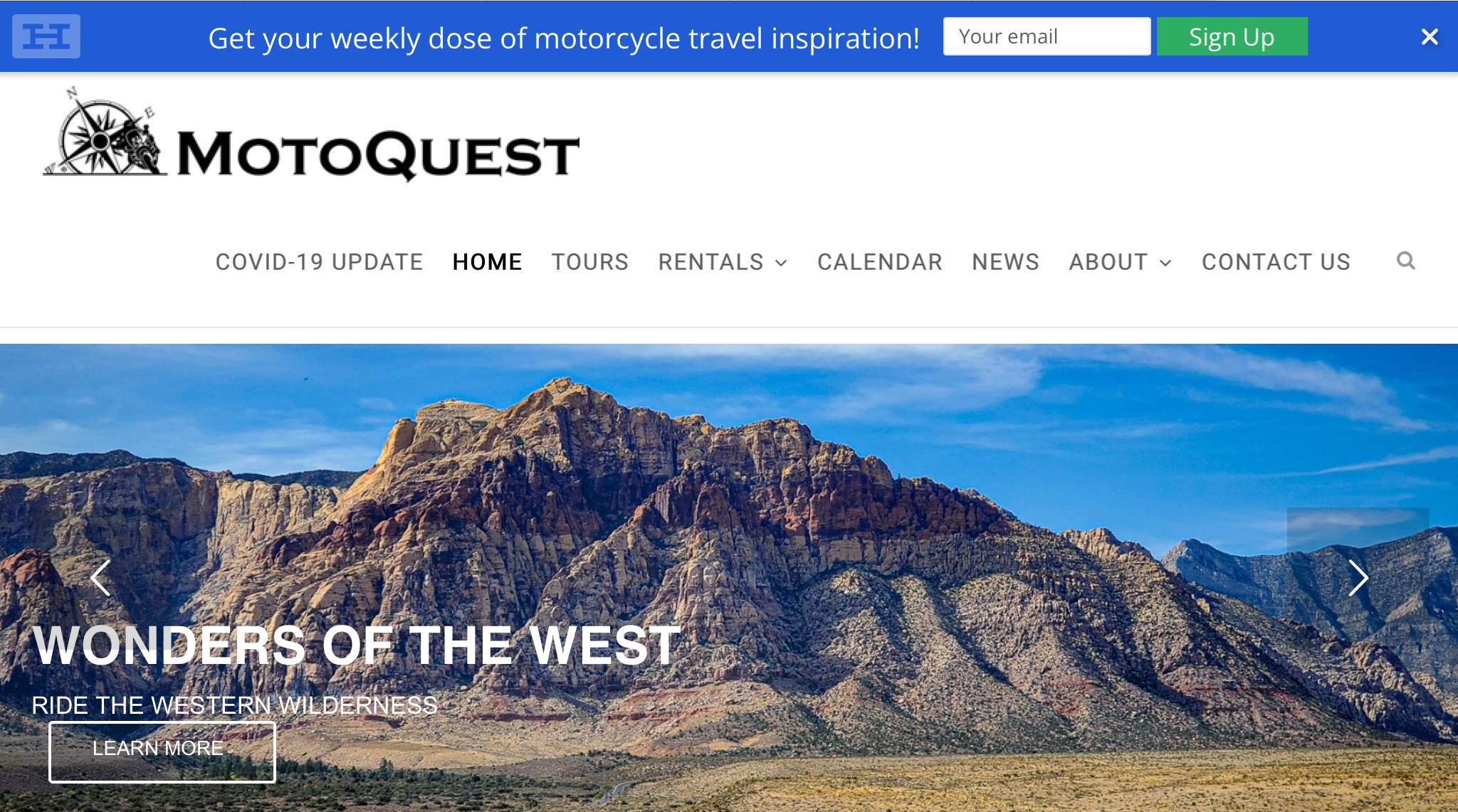 We are not raffling off a bike, we are raffling off the chance to take a trip of a lifetime. In addition, we won't have just one grand prize, but we will have three! We have contracted with MotoQuest Motorcycle Tours and Rentals to supply us with the prizes and to be a sponsor at this year's STAR Rally. The Grand, grand prize will be a $4,500 voucher for use on any of the Motoquest Tours. The 2nd grand prize will be a $2,000 voucher, and the 3rd grand prize will be a week-long motorcycle rental from MotoQuest. This raffle is for MSTA MEMBERS ONLY. All members will soon receive an email with a link to purchase raffle tickets online and they will also receive an order form in the mail. If you plan to attend STAR, you can purchase tickets as part of your registration, and we will also be selling tickets at STAR. The cost of a raffle ticket is $8.00 prior to STAR and they will be $10.00 at STAR.
I'll let the people at MotoQuest tell you about themselves in their own words:
"MotoQuest is made up of partially-sedentary and semi-nomadic motorcycle-passionate people living all over the world. "MotoQuest" the brand came into being after founder Philip Freeman, with the help and backing of like-minded souls, decided to expand internationally.
Philip started MotoQuest in 1998 basing out of Girdwood, Alaska as a regional tour and rental interest initially called Alaska Rider Tours. His dream was to share the grandeur of his home state of Alaska with fellow motorcycle riders. Staged in front of a cabin in the woods and armed with only three used motorcycles, a tarp stretched between trees and a husky dog, to ward off meandering bears, the initial "Headquarters" was decorated "rustic". The motorcycle tours criss-crossed Alaska and were primarily camping format.
After seven years as sole proprietor and with a few international tours now under his belt, Freeman partnered with Bill Weil, whom he met on an Alaska Rider Tours trip. Over a beer and a handshake, they decided to go global, "MotoQuest" the international adventure company was born.
Through luck, providence, or just by the nature of passionate motorcyclists meeting each other, Phil and Bill met and joined forces with the two future managing partners: Brenden Anders and Kevin Hagerty. Together, the four partners had a vision of providing top-shelf motorcycle rentals and tours in the USA and organized motorcycle tours worldwide.
In the years since, MotoQuest has become much more than just a seasonal motorcycle tour company in Alaska with a few forays to far-off lands. MotoQuest now has four motorcycle rental locations spanning the west coast of North America, allowing riders from all over the world to rent at any one location for round trip or one-way excursions. The MotoQuest fleet of motorcycles ranges from sport touring units to single cylinder dual-sports, with an emphasis on touring-style adventure motorcycles of all makes.
MotoQuest's organized tours now run all through the year, in over 20 countries. Tours range from 7 to 17 days in length, and focus on motorcycle-centric events, bucket-list items, or extremes on the map. Tours run the gamut of adventure with lodging ranging from cushy to spartan, and from easy to technical riding depending on the location. Custom tours have become an integral part of MotoQuest's repertoire, and we have been taking custom groups to unique destinations all around the world.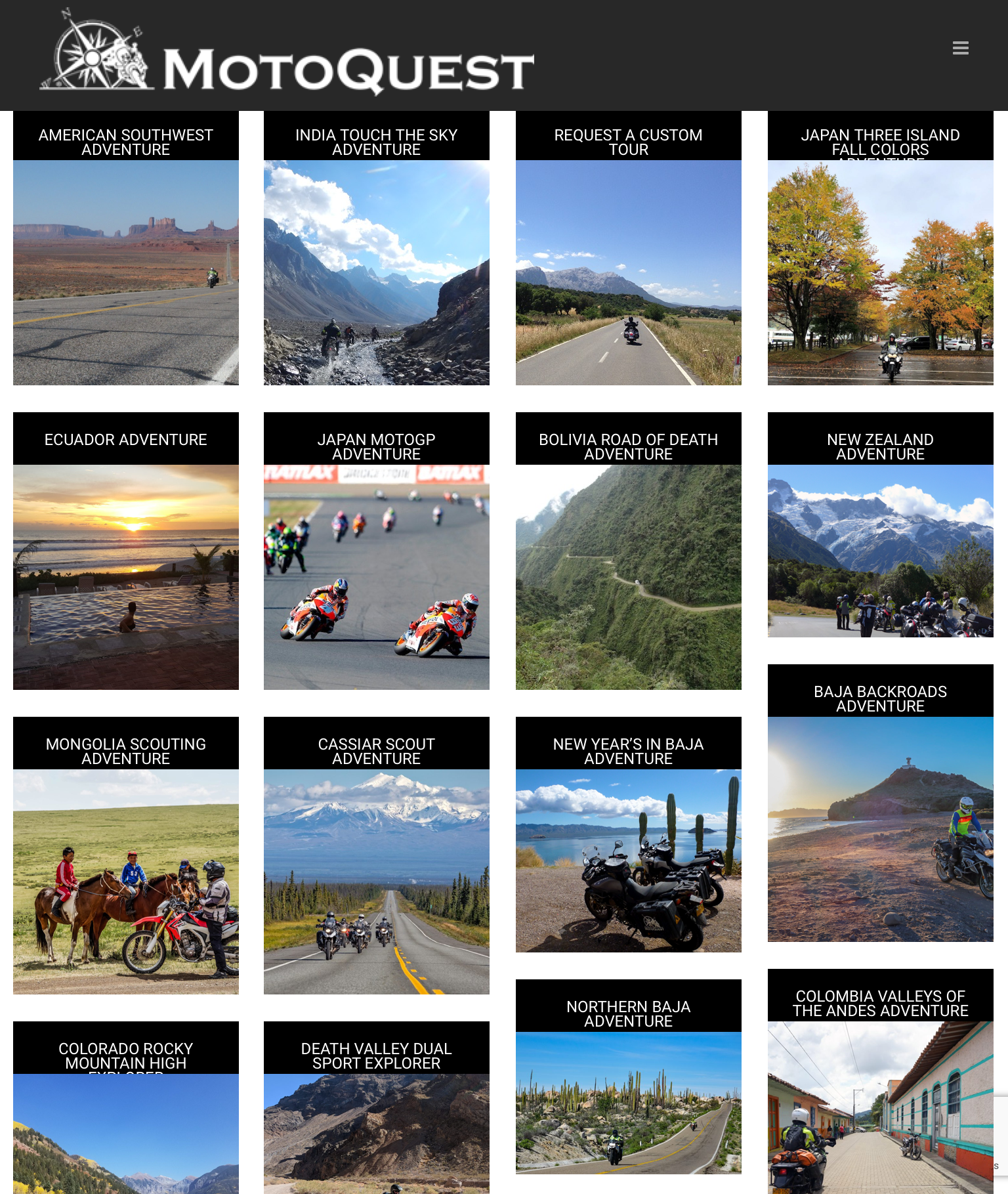 The MotoQuest team encompasses riders from all over the world, with a core USA-based staff who not only drink the kool-aid, but live the motorcycle travel lifestyle on their days off. We love off-the-beaten-path boutique hotels, paved and dirt riding surfaces, out-of-the-way points of interest and real-life experiences with locals. Our most important values are rider safety and helping our riders create memories that will last a lifetime.
Our motto is simple: Small Groups, Big Adventures. It's what sets us apart and it's what makes our guided motorcycle tours so special. If you've ever dreamed of riding a motorcycle somewhere, then we want to make it happen. What could be better than that?!
Ride the world with MotoQuest. Experience a variety of countries, motorcycles, foods and scenery. Get to know your world by riding it! Whether you are riding to the end of the Earth in Patagonia, or to Prudhoe Bay at the Arctic Ocean, our premiere tours will leave you with an unforgettable experience."
MotoQuest also Rents motorcycles. Many different brands and models. They have rental locations on the west coast of the USA in Los Angelas, San Francisco, Portland, and Anchorage. If you've ever wanted to fly to the west coast or Alaska, pick up a motorcycle, and ride the Pacific Coast Highway or head to Prudhoe Bay, here's your chance!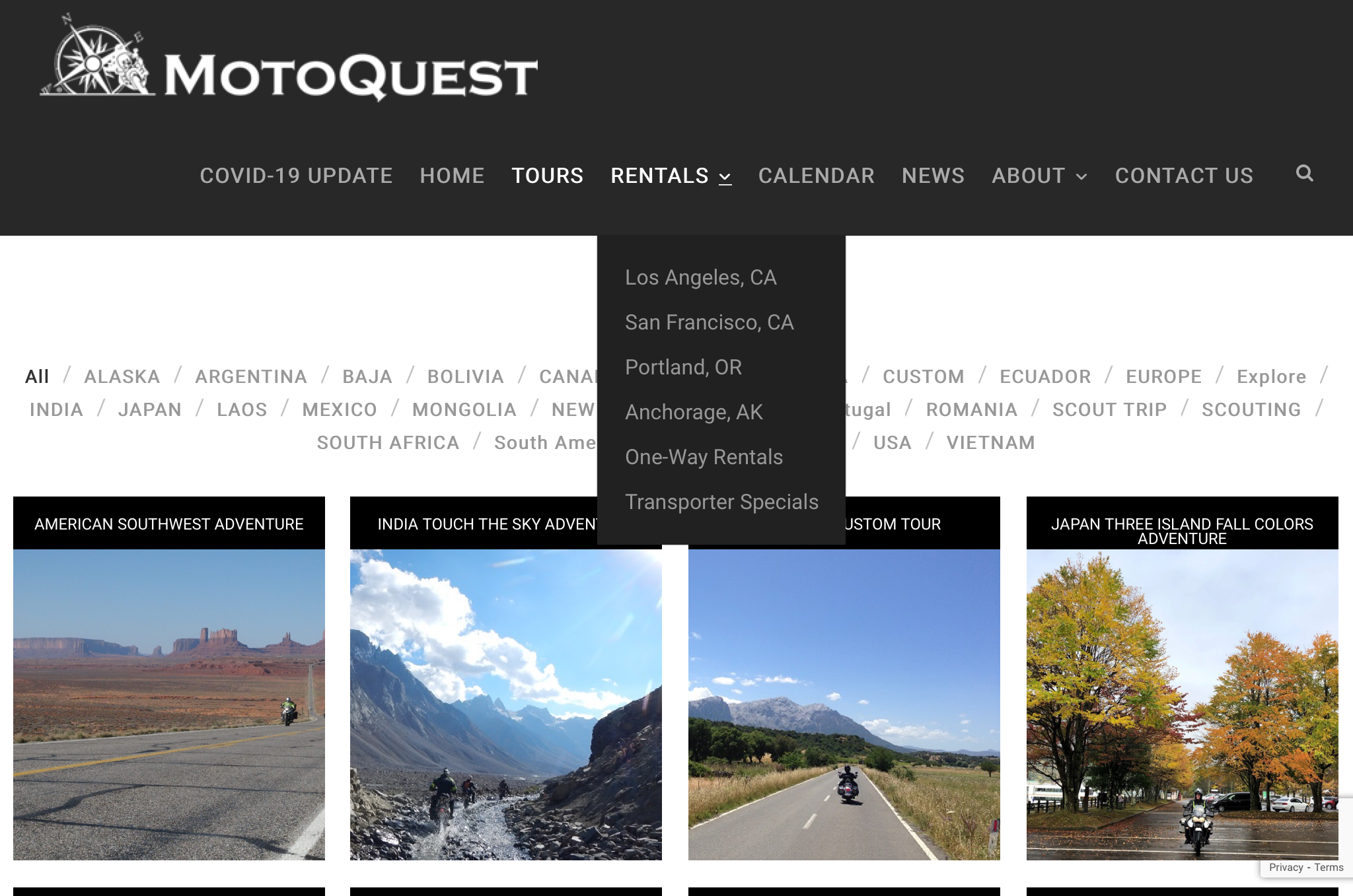 You can visit their website for complete information on their tours and bike rental at
www.motoquest.com
To purchase raffle tickets, go to: MSTA Raffle 2022
The annual raffle is our biggest fundraising event every year. Every penny of the money raised here goes to club expenditures. It pays for such things as the STAReview, this website, supplies and general club expenses. Please support the club by buying raffle tickets. You do not need to be present at the drawing to win! As in most past years, the drawing will be held at the Banquest on Wednesday night at STAR. The vouchers will be able to be used at the winner's discretion in conjunction with MotoQuest. (The winners are responsible for declaring all winnings on their own taxes. The MSTA will not be collecting any taxes on the winnings. Contact your own tax advisors for instructions.)