This first appeared in the Jan-Feb 2022 issue of the STAReview. There are a couple of changes made here based on new information received after the STAReview publication. A new event has been added and a date change for a long-term event. Please note the addition and the change. There are a few events listed as "tentative". They will change status or be taken off as information is updated to the website. Please check back for updated information. NOTE: THE PUBLISHER OF THIS WEBSITE IS NOT RESPONSIBLE FOR ANY CHANGES, OMMISIONS, OR MISTAKES MADE IN THIS POST. PLEASE CHECK WITH THE EVENT COORDINATORS BEFORE FINALIZING ANY TRAVEL PLANS.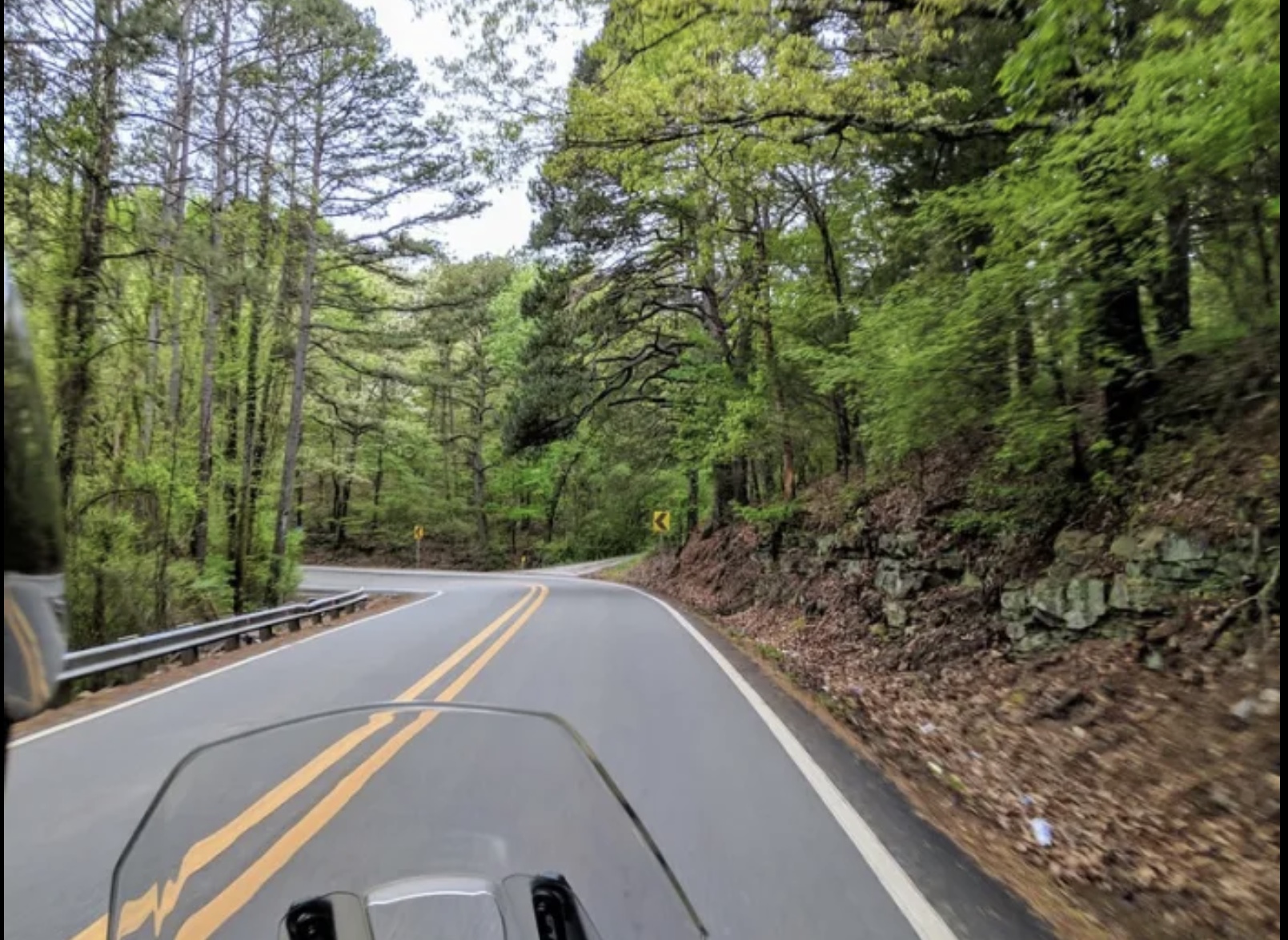 April 22-24
Ozarks Great Escape
MSTA Just for Fun (Road)
Quality Inn & Suites 196 E Van Buren Eureka Springs, AR 72632 (479) 253-5241
Coordinator contact: Jerry James (214) 563-2195 jerryjames64@gmail.com
facebook.com/
events/407587706923346
motoadrenalinetours.com/ozarkesescape2021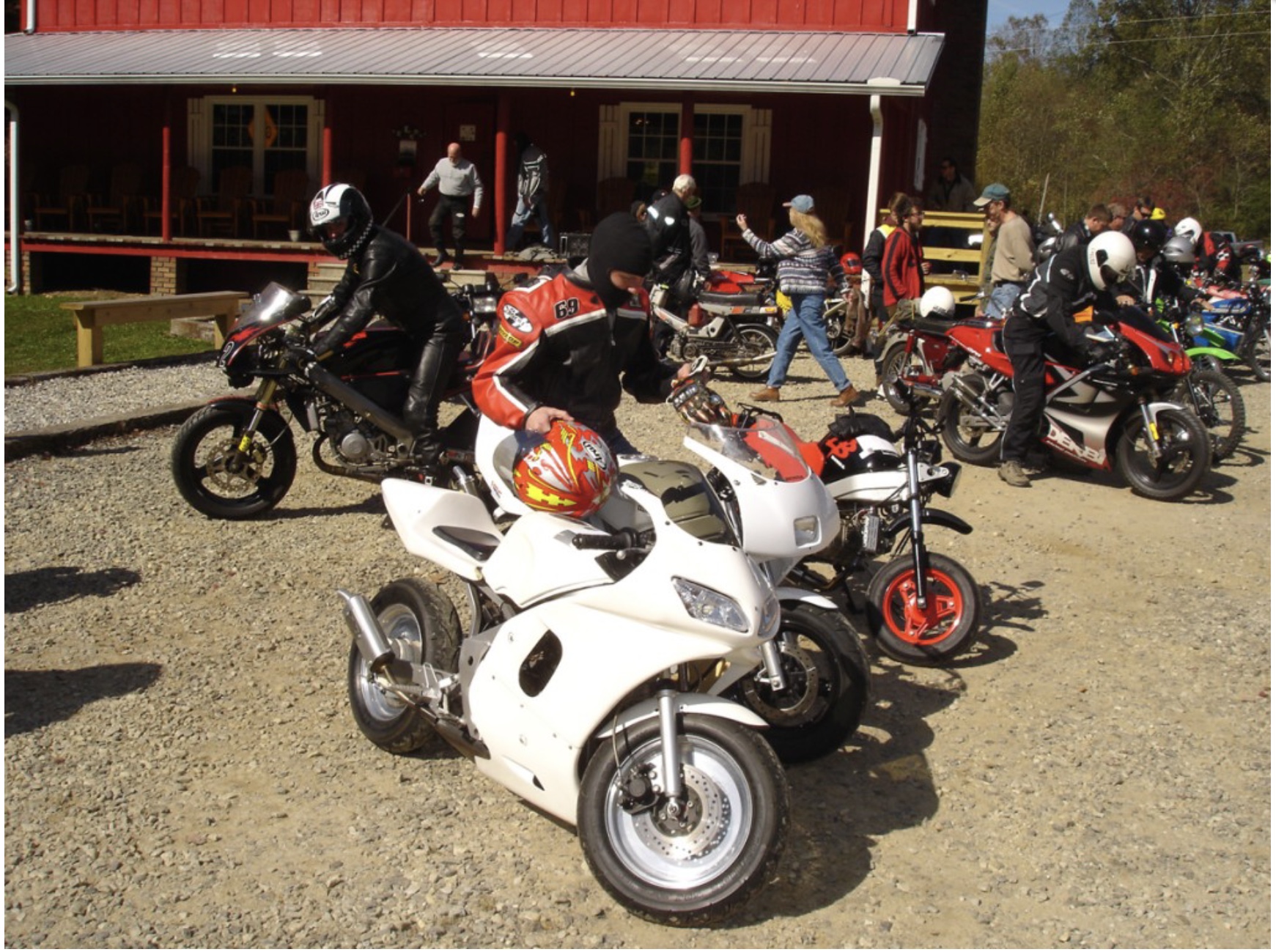 April 22-24
North Georgia Classic
MSTA Just for Fun (Road, ADV)
Quality Inn 15 Yonah Street Helen, GA 30545 (706) 878-2268
$89/night mention MSTA
Coordinator contact: Andray Hubble (256) 572-2719 andrayhubble@gmail.com
msta-se.com/helen/
April 29-May 1 (NOTE: This event is NEW and doesn't appear in the STAReview)
Not Looking for Big Foot Get Together
MSTA Just for Fun (Road)
Mountain Home, Arkansas
Quality inn & Suites
1031 Highland Circle, 72653
Rate: $99.00 for a double or king
Coordinator contact: Gayla O'Brien
April 28-May 1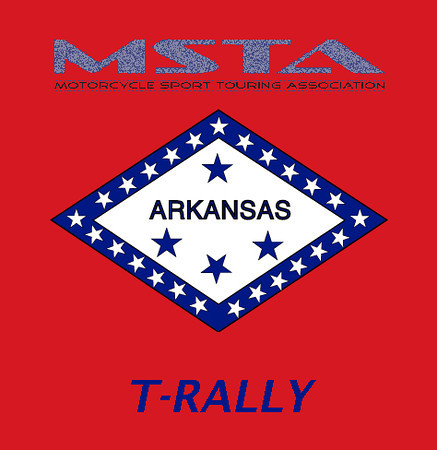 May 13-15
T-Rally #34
MSTA Just For Fun (Road)
Quality Inn 1210, 65N US-62 Harrison, AR 72601 (870) 741-7676
Coordinator contact: Becky Wing (479) 287-9144 bwing@pgtc.com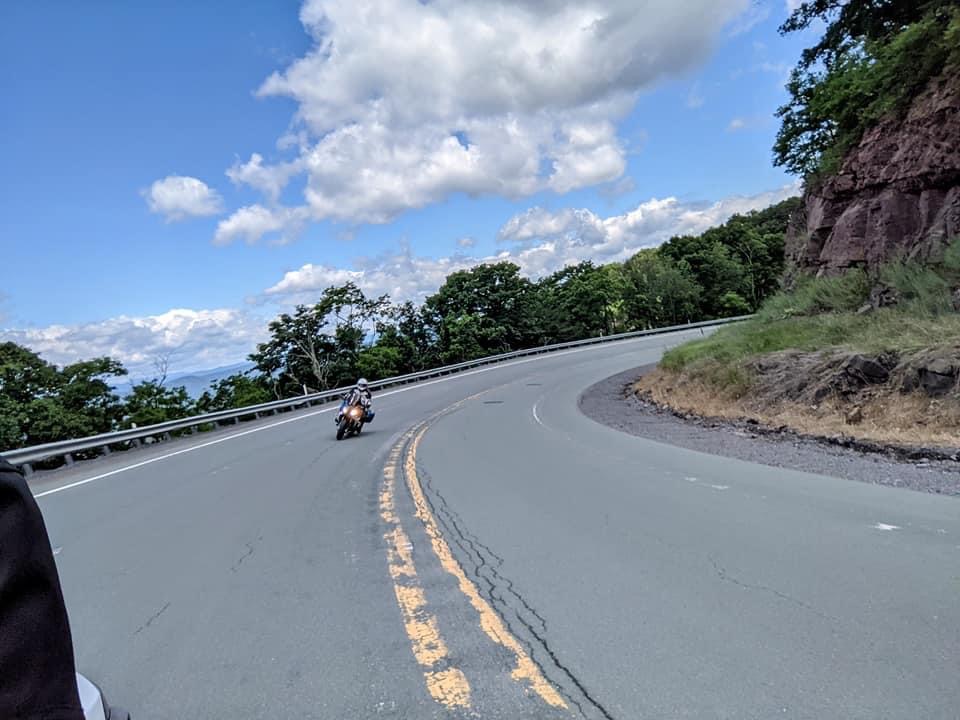 May 19-22
Canaan Valley
MSTA Just for Fun (Road, ADV)
Canaan Valley Resort & Conference Center 230 Main Lodge Road Davis, WV 26260 (304) 866-4121
Coordinator contact: Chris Shoop (304) 488-9128 shoopce@gmail.com
registration link: Canaan Valley JFF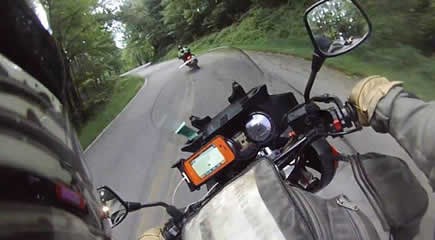 May 27-30
TRISTAR
MSTA Just for Fun (Road, ADV)
Alleghany Inn 341 N. Main Street Sparta, NC 28675 888-372-2501 alleghanyinn.com
Coordinator contact: Geoffrey Greene (865) 659-4755 hawkgtrider@aol.com
msta-se.com/tristar/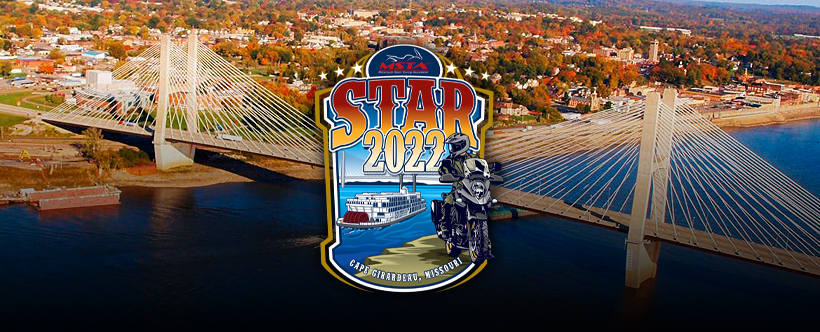 June 19-22
STAR 2022 National Rally
MSTA (Road, ADV)
Drury Inn Cape Conference Center Plaza 3351 Percy Drive Cape Girardeau, MO (573) 334-7151
MSTA Group #2364804
Coordinator contact: Dennis Villarose (561) 329-3257 ipnman2002@yahoo.com
facebook.com/groups/784985838625827/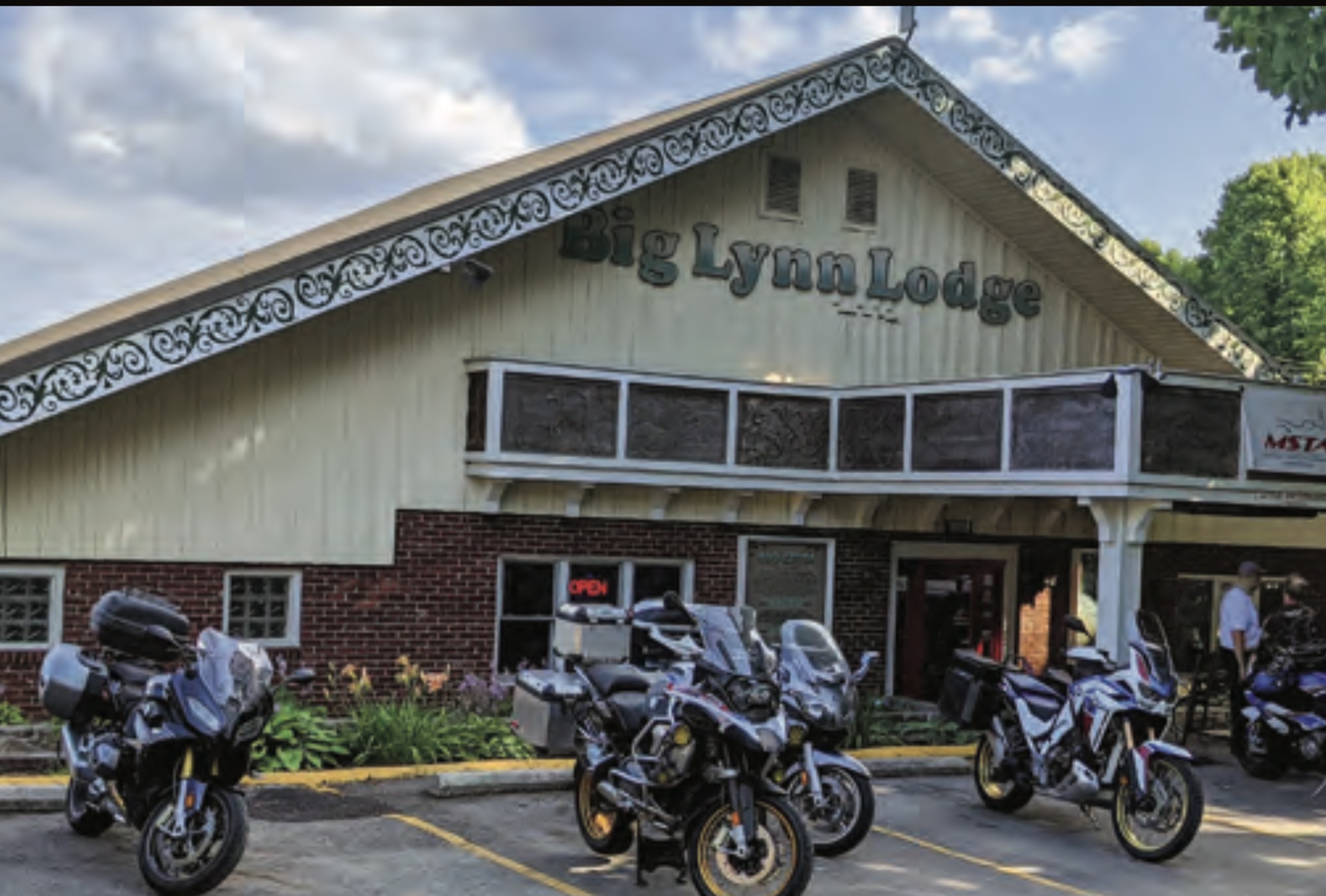 July 14-17
Big Lynn Lodge Ride
MSTA (Road, ADV)
Big Lynn Lodge Hwy 226A Little Switzerland, NC 28749 (828) 765-4257
Coordinator contact: Dave Brickner (828) 448-5429 dwbrick@gmail.com
website: www.msta-se.com
registration link: BigLynn2022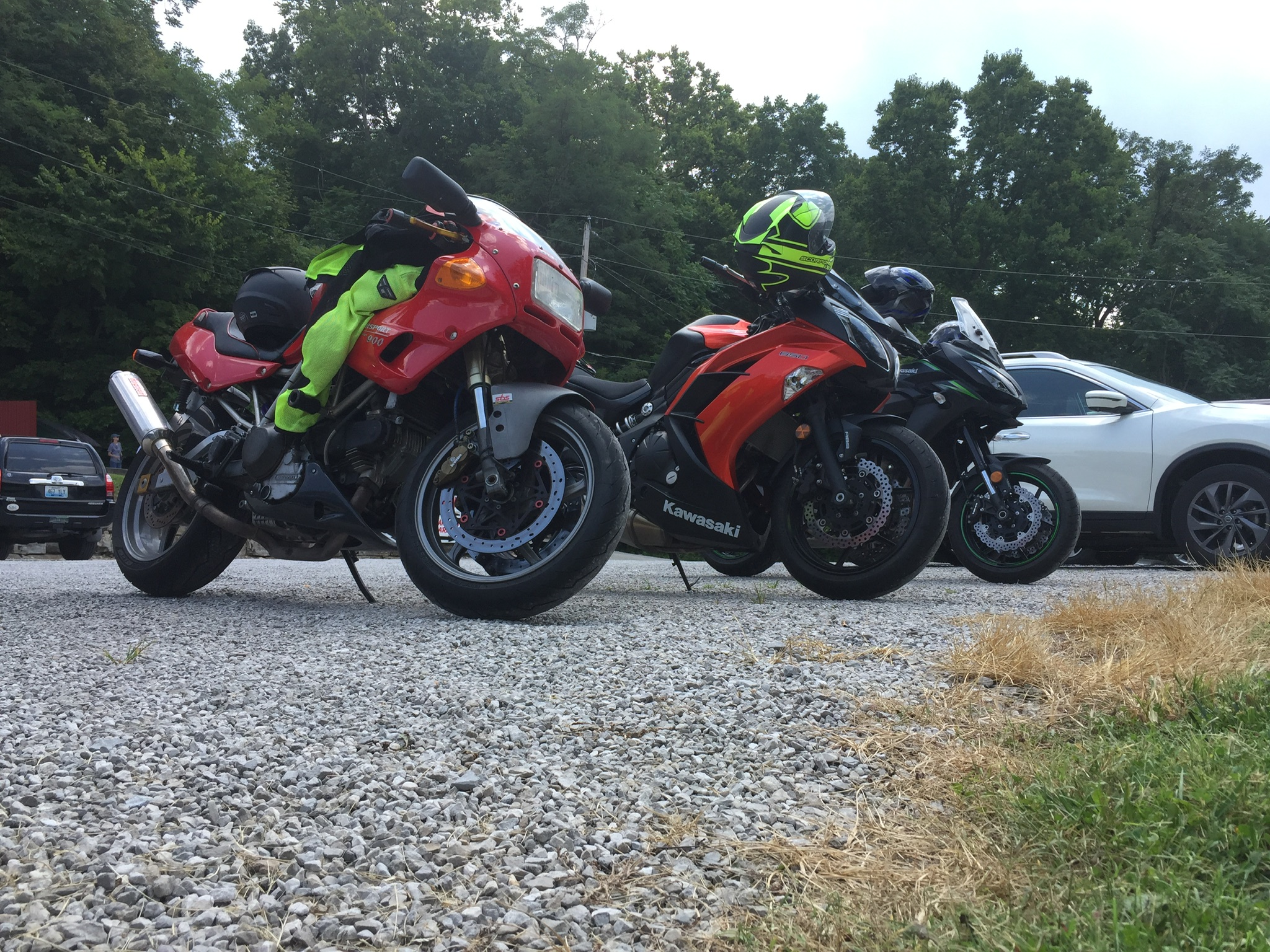 Jul 28-31
River City Ride
MSTA (Road)
Holiday Inn Express 249 Federal Drive Corydon, IN 47112 (812) 738-1623 Ask for MSTA rate
Coordinator contact: Will Bishop (317) 431-3150 will.bishop5@gmail.com
UPDATE NOTE NEW DATE! AUGUST 4-7
Eagles Quest Ride
MSTA Just for Fun (Road)
Coordinator: Chris Shoop (304) 488-9128 shoopce@gmail.com
Host Hotel: Myer Country Hotel US 209 Milford, PA. MyerMotel.com
CALL FOR RESERVATIONS: 570-296-7223 or 800-764-MYER
Mention the MSTA or Chris Shoop to get rally rates: Thursday $100 + tax Fri/Sat $135 + tax
registration: Eagle Quest Reg.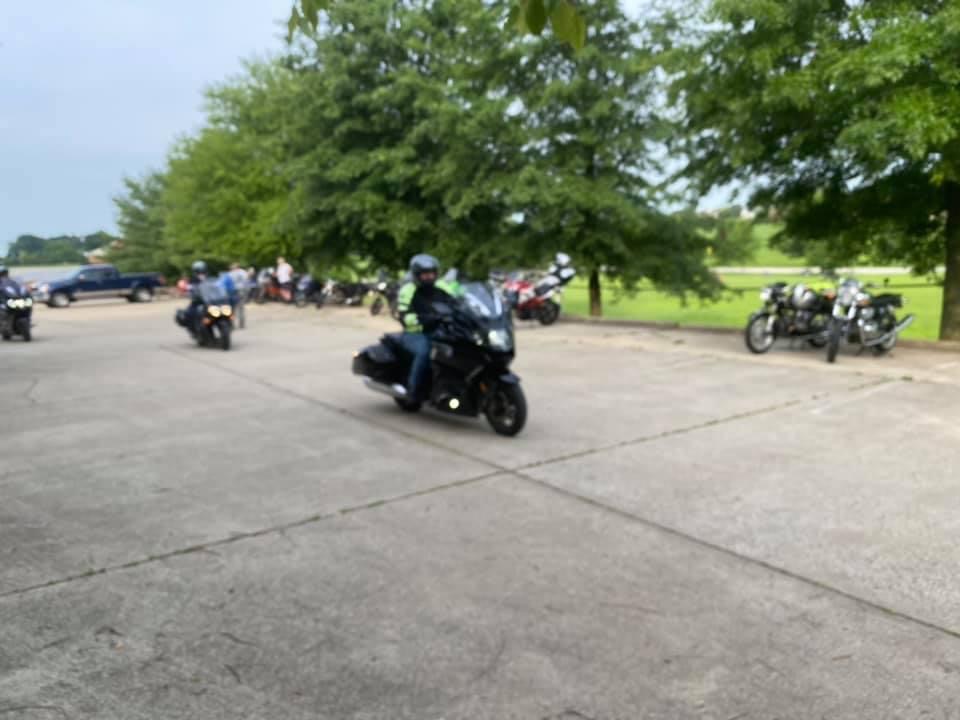 August 11-14
Red River Gorge Rally
MSTA (Road, ADV)
Ramada Inn 115 Stone Trace Drive Mt Sterling, KY 40353 (859) 497-9400 Ask for the MSTA rate/Heather
Coordinator contact: Patrick Mogavero (859) 620-6352 kyzrex@aol.com
registration link: Red River Gorge Rally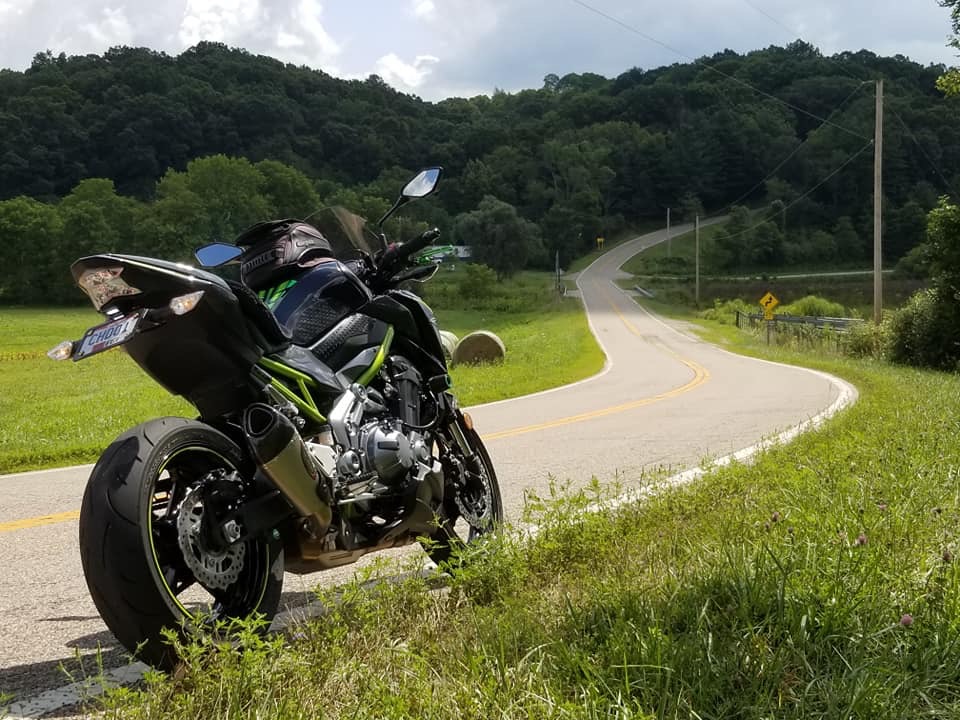 August 22-28
Fly-By Week
MSTA (Road, ADV)
Comfort Suites Marietta 202 Cherry Tree Lane Marietta, OH 45750 (740) 376-1600
Coordinator contact: Norm Kern (937) 609-0931 nkern@kernvideo.com
for registration and full information please visit: FlyByWeek.com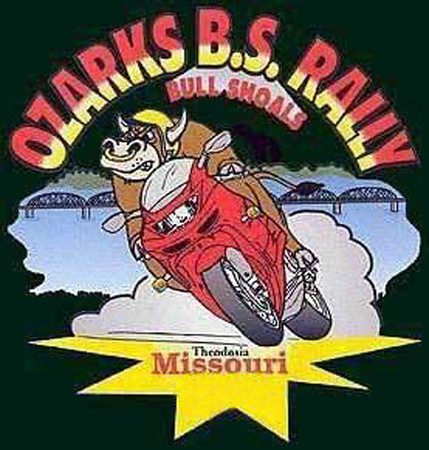 September 9-11
Ozarks BS Rally
MSTA (Road, ADV) Theodosia Marina & Resort Highway 160 Theodosia , MO 65761 (417) 273-4444
Coordinator contact: Gary Hodge (417) 860-8669 gehhonda2@yahoo.com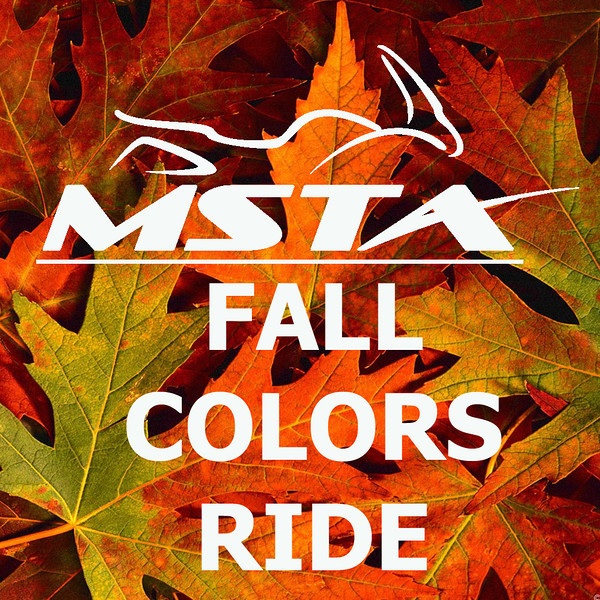 Sept 29- Oct 2
Fall Colors Ride
MSTA Just For Fun (Road)
Quality Inn N. Jefferson St. Lewisburg, WV 24901 (304) 645-7722
Coordinator contact: Chris Shoop (304)488-9128 email: shoopce@gmail.com
msta-se.com/fcr/
Registration Link: Fall Colors Reg.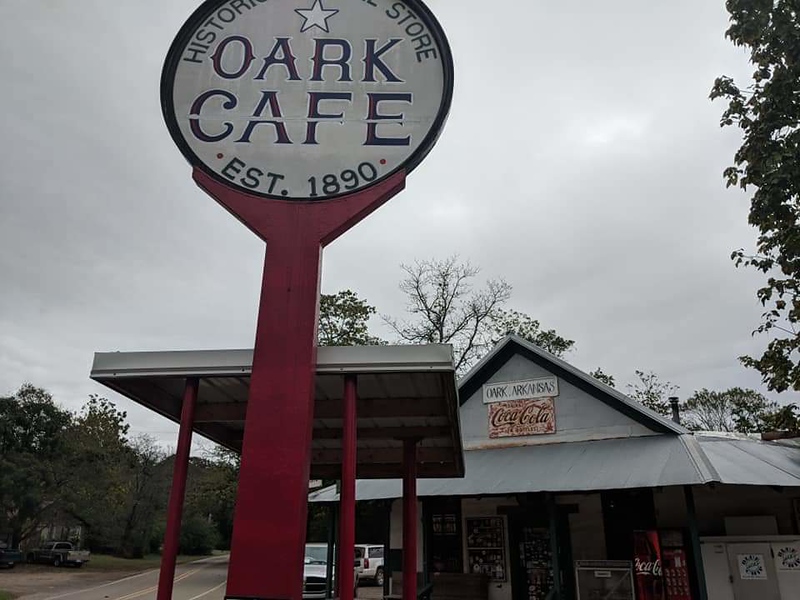 Sept 30-Oct 2 (NOTE DATE CHANGE FROM ORGINAL)
Byway Boogie
MSTA Just for Fun (Road)
Best Western Hotel 1207 S Rogers St Clarksville, AR 72830 (479) 754-7900
Room rates: Single-$68.00 Double or King-$73.00
When you make your reservation make sure to let them know that you are with the MSTA.
Breakfast included in room rate.
Coordinator contact: Gayla O'Brien (479) 409-2893 neirbog@yahoo.com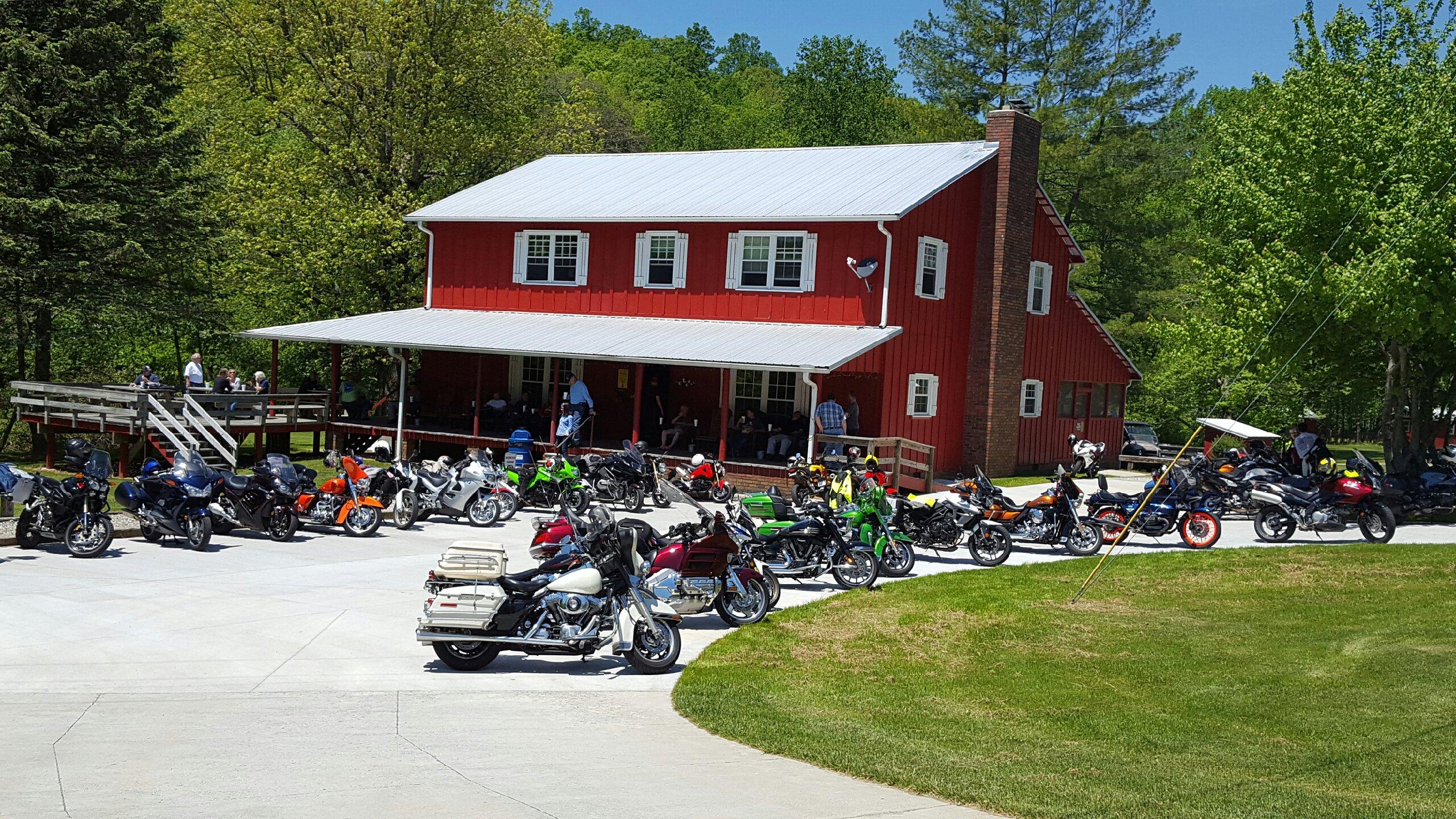 October 14-16
Fall on Two Wheels JFF Rally
MSTA JFF (Road)
Two Wheels of Suches, Georgia
Camping ($20 per night), Cabins ($78.40/night), Lodge Rooms ($89.60/night)
Flyer with complete information: Fall on Two Wheels rally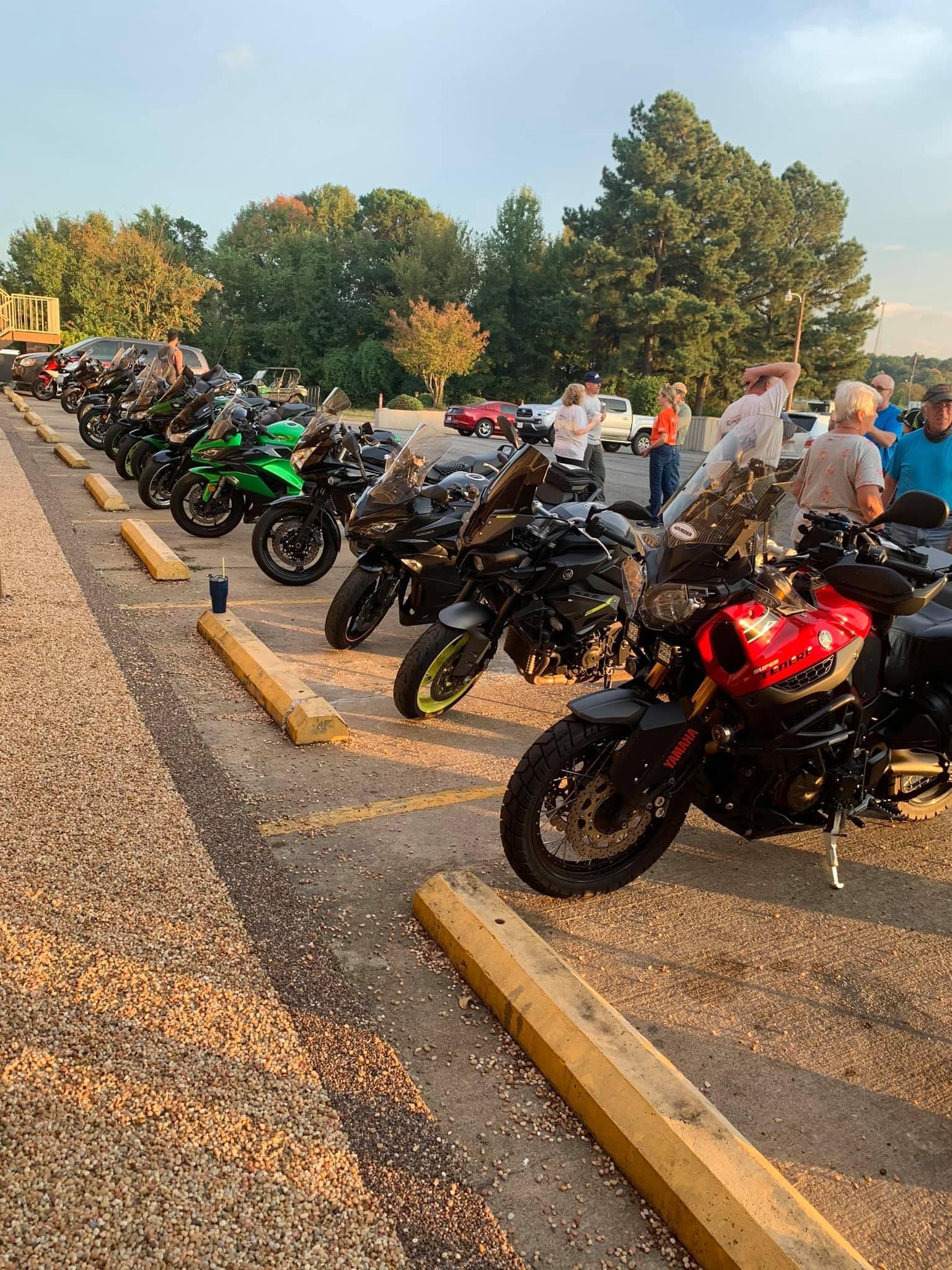 October 27-30
Texas Hill Country Rally
MSTA (Road)
Y.O. Ranch Hotel 2033 Sidney Baker St Kerrville, TX 78028 (830) 257-4440
Coordinator contact: Michael Gilliland (979) 824-2385 rc51michael@earthlink.net