THE JEWEL OF THE BLUE RIDING TO RIDGE PARKWAY – BIG LYNN LODGE MSTA RALLY
Posted on August 10, 2022 by Jerry James – Moto Adrenaline Tours
WESTERN NC HOLDS THE KEYS TO SOME OF THE BEST SPORT-TOURING RIDING IN AMERICA. WE CAME BACK TO RIDE THE GREAT ROADS AND VISIT WITH OLD AND NEW FRIENDS WHILE MAKING GREAT MEMORIES.
The little KTM was loaded up and ready to roll. I would take off and meet my friend Bob in the quaint little village of Hot Springs Arkansas. He holds a weekly bike night in the area, and I thought it would be cool to attend. It was also a great place to spend the night. The lake house is beautiful and sets the tone for a fantastic weekend. We both attended the Big Lynn Lodge MSTA rally last year, and we enjoyed ourselves so much, that we thought it would be fun to go back again this year.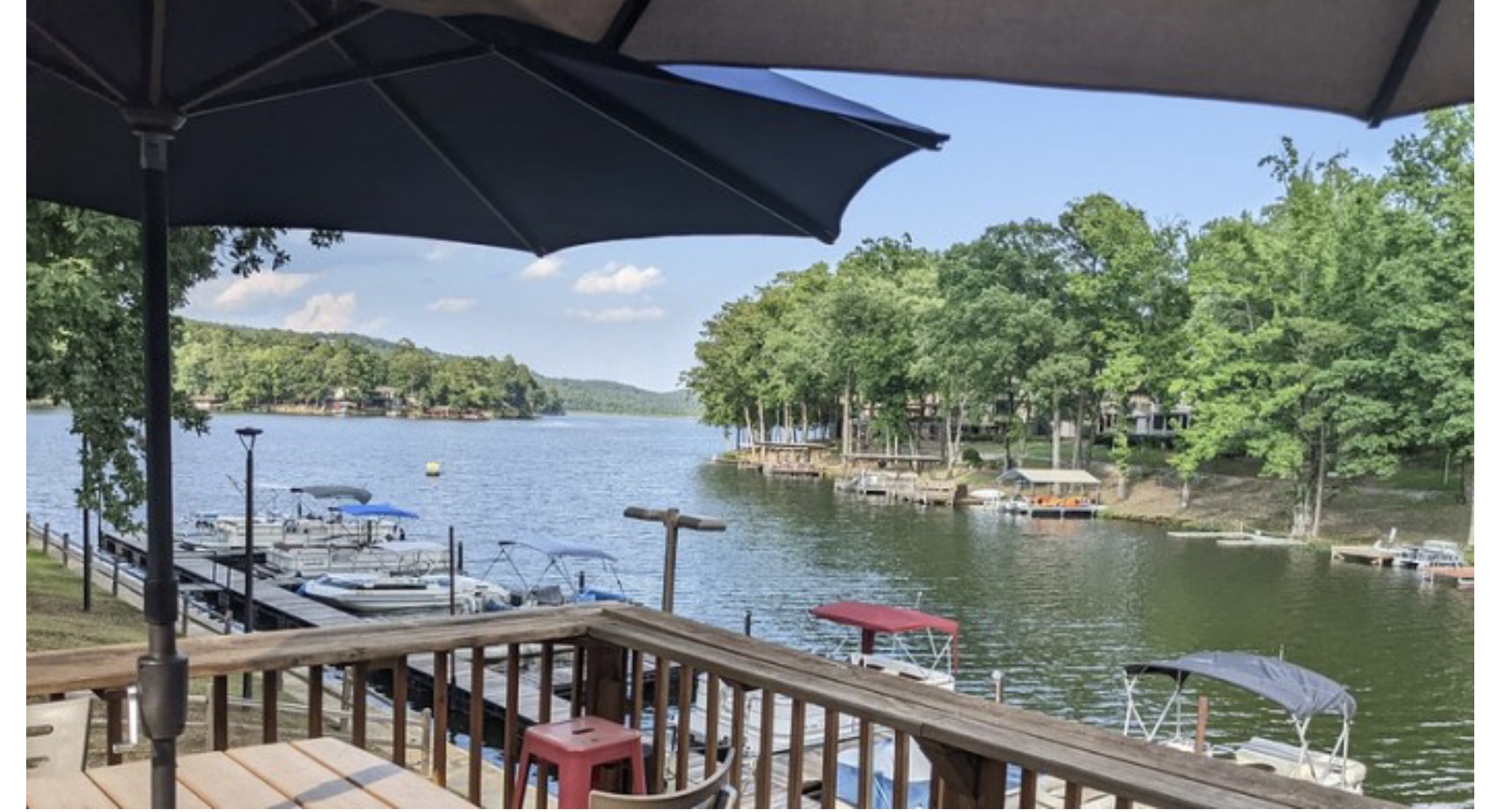 Not a bad location for a bike night.
It is a long drive to Little Switzerland NC, however, the good news was we made it without any sort of issue. One of the highlights of this rally is getting away from the heat. Triple digits were the norm at home, so rolling into the Big Lynn Lodge to temps in the low 80s was wonderful. We unload the bikes and get checked into the rooms, before making our way to the lobby for dinner.
Bob and I have different ways of getting our machines to the rally. I load the KTM up on my Kendon trailer and my Jeep pulls it with no trouble to the event. Bob on the other hand has a small transit van that he loads his beautiful Z1200 into. It is a little harder to load and it squeezes in the back with a good 1/2 inch to spare. Both solutions get the job done. The bikes are ready to ride, and life is good.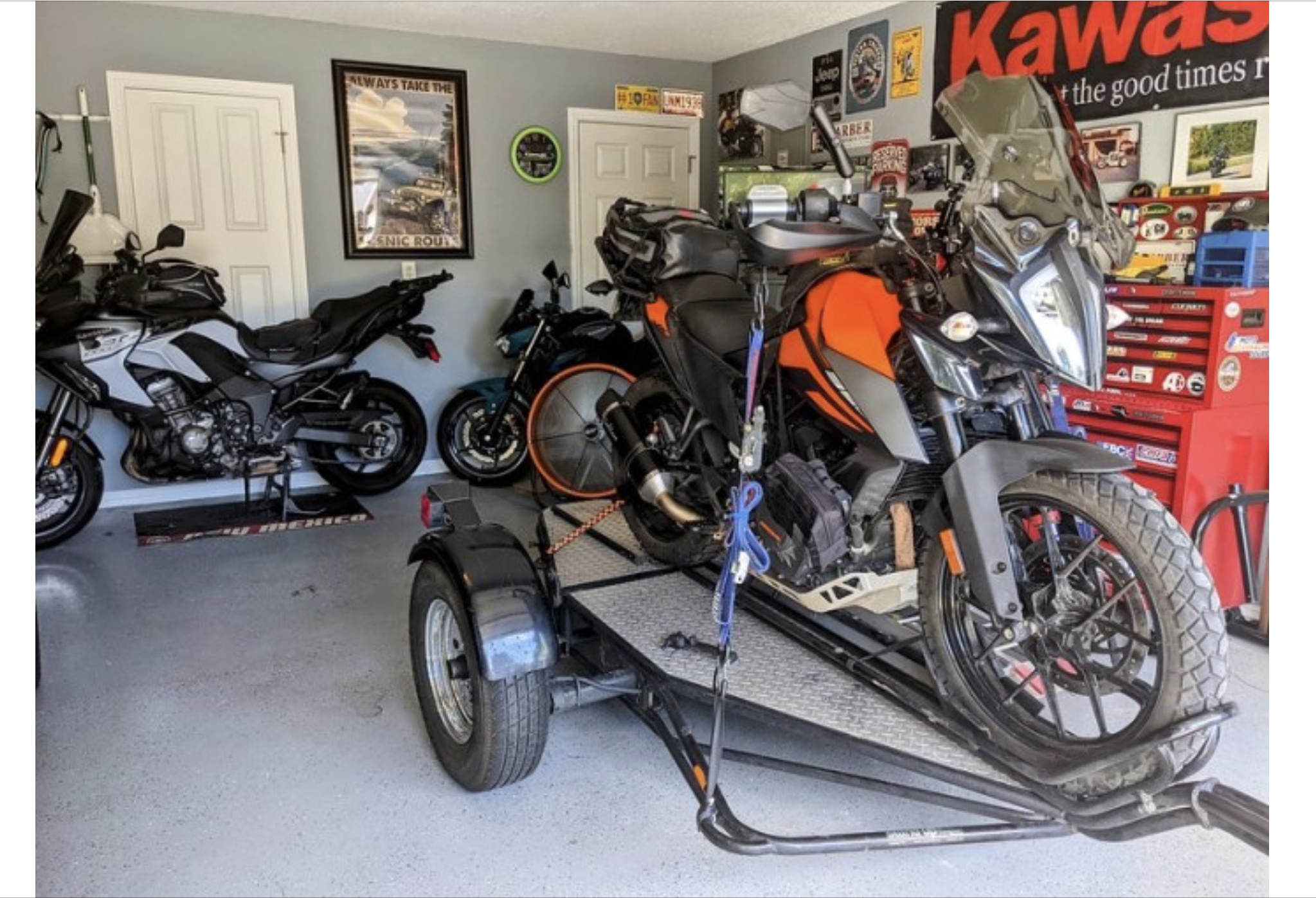 My KTM 390 Adventure loaded up and ready to roll.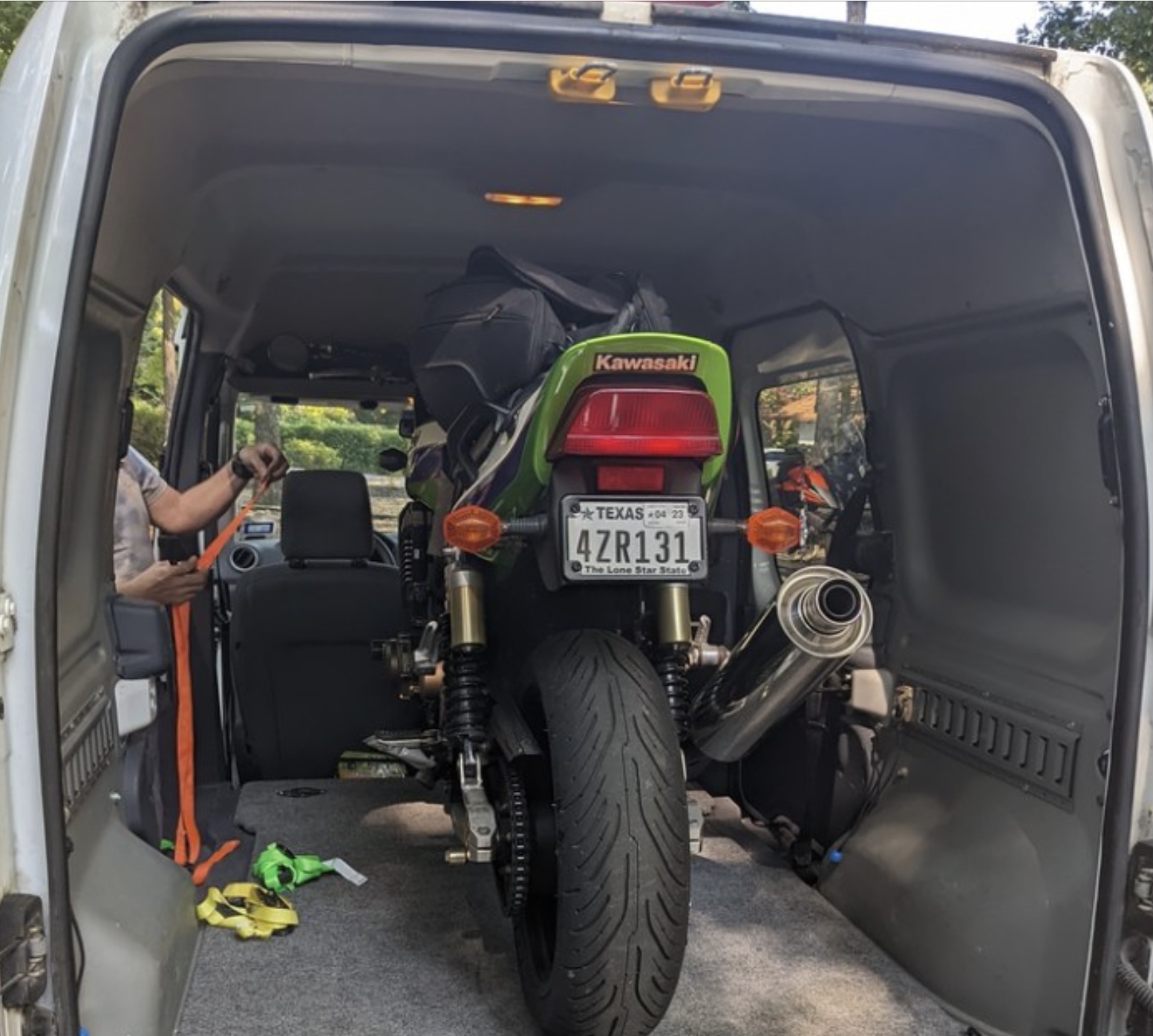 The Kawasaki fits like a glove.
After a great meal and then kicking tires with all of the early arrivals, we strolled back to the room, for a shower and a good night's rest. Tomorrow we will meet up with Dan Steinberg and the gang for a spirited NC run through the hills.
Friday is a day for twisty roads and good friends.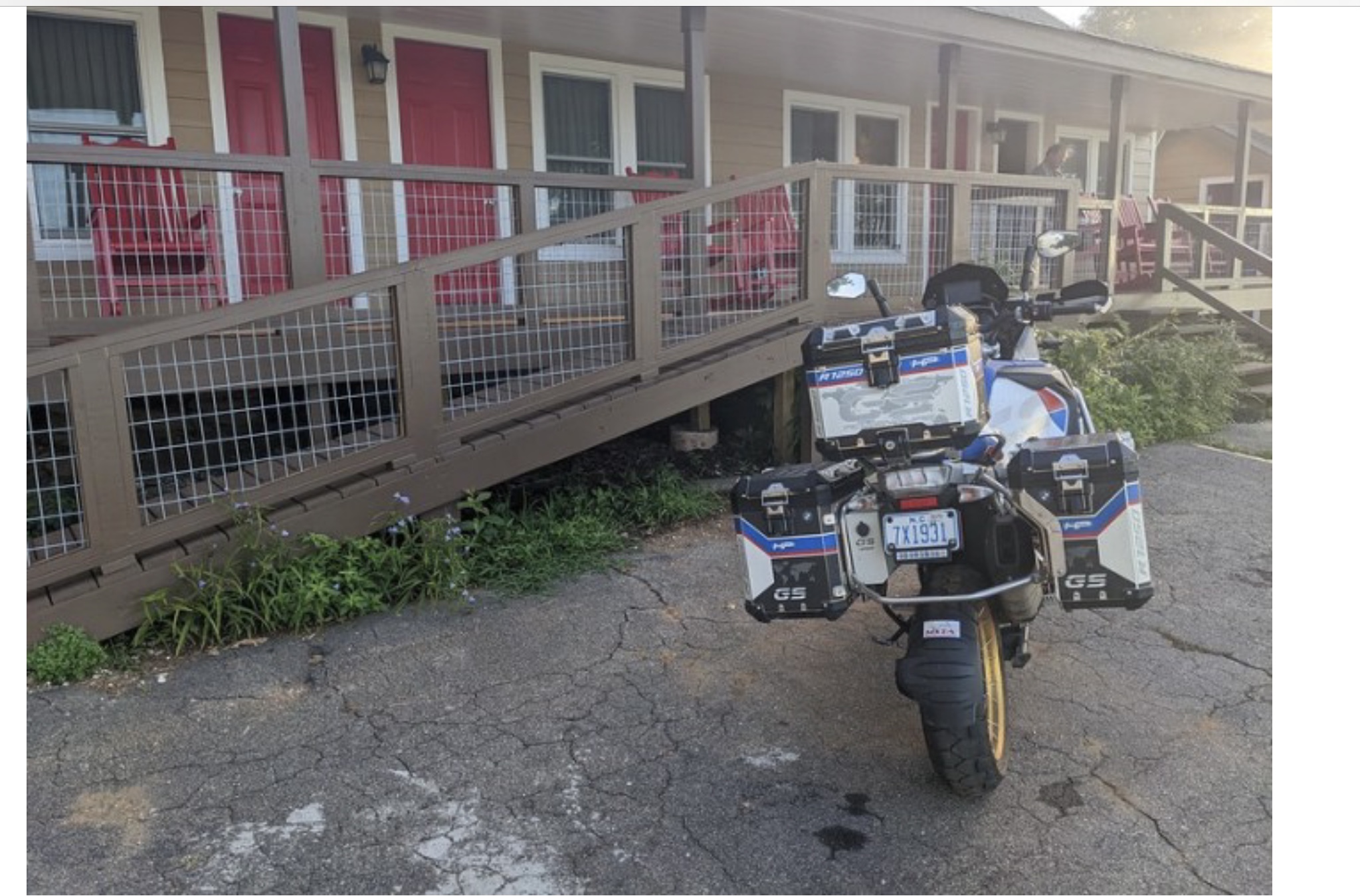 Beautiful morning in NC.
The morning greeted us with a beauty that only the great Smokey Mountains can. Low-hanging clouds and cooler temps were welcomed this fine day. One of the cool things about attending this rally is the free meals included with the room rate. Dinner and breakfast are provided for all attendees that registered for the event. We finished breakfast, geared up, and waited for the group to assemble and take off.
The clock struck 8:30 am and we were on the road. Dan knows this area like the back of his hand. His knowledge of the area and roads ensure that we will have a tremendous day of riding. We were not disappointed. We hit the best roads that Western Carolina could provide. So many numbers that I can't remember them all. The curves were numerous, bringing smiles to all of our faces. If you have not ridden in this area, you should make plans to do it as soon as possible.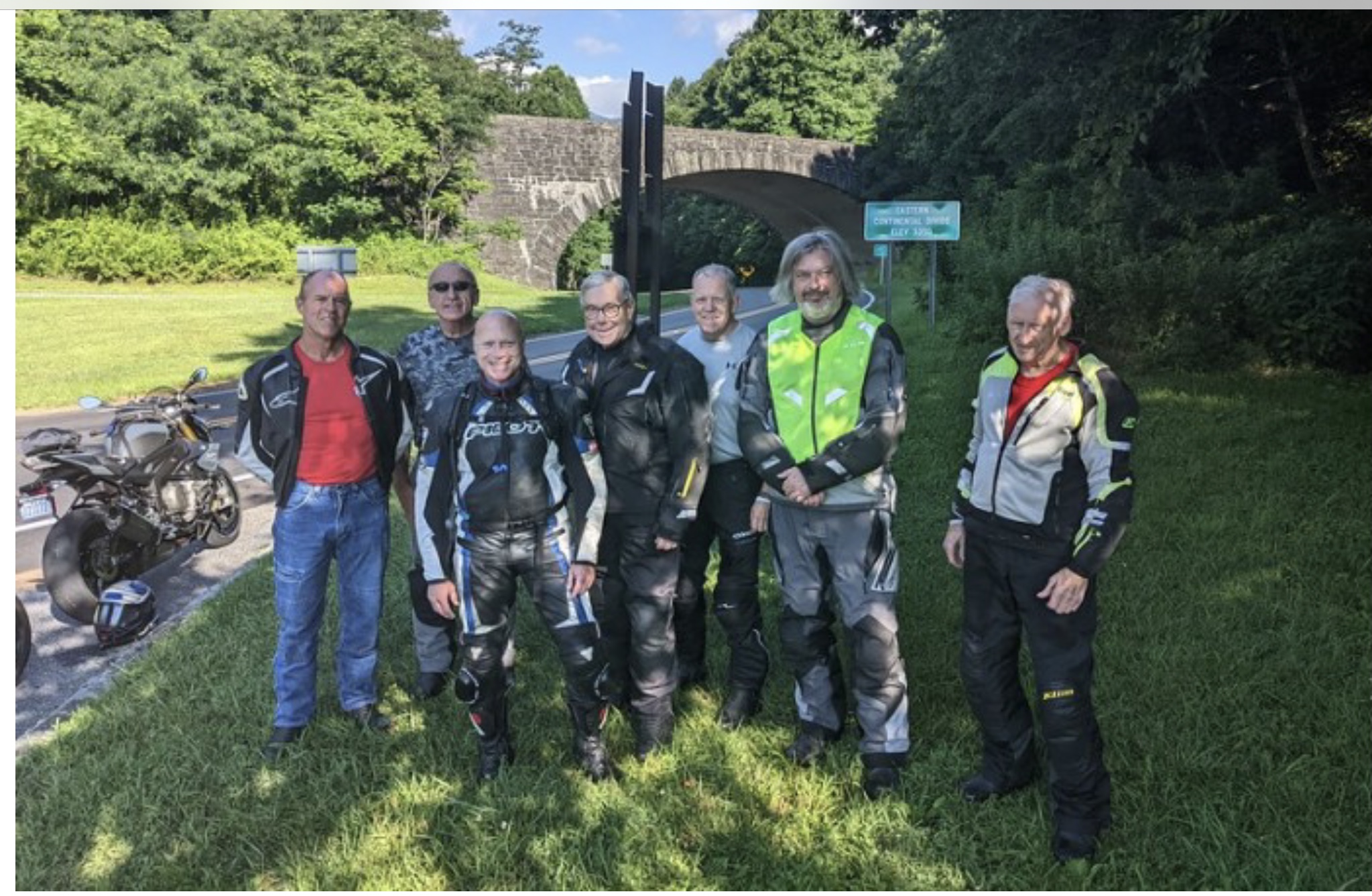 All smiles after a spirited ride on some of the best roads in the country Some nice machines on today's spirited ride.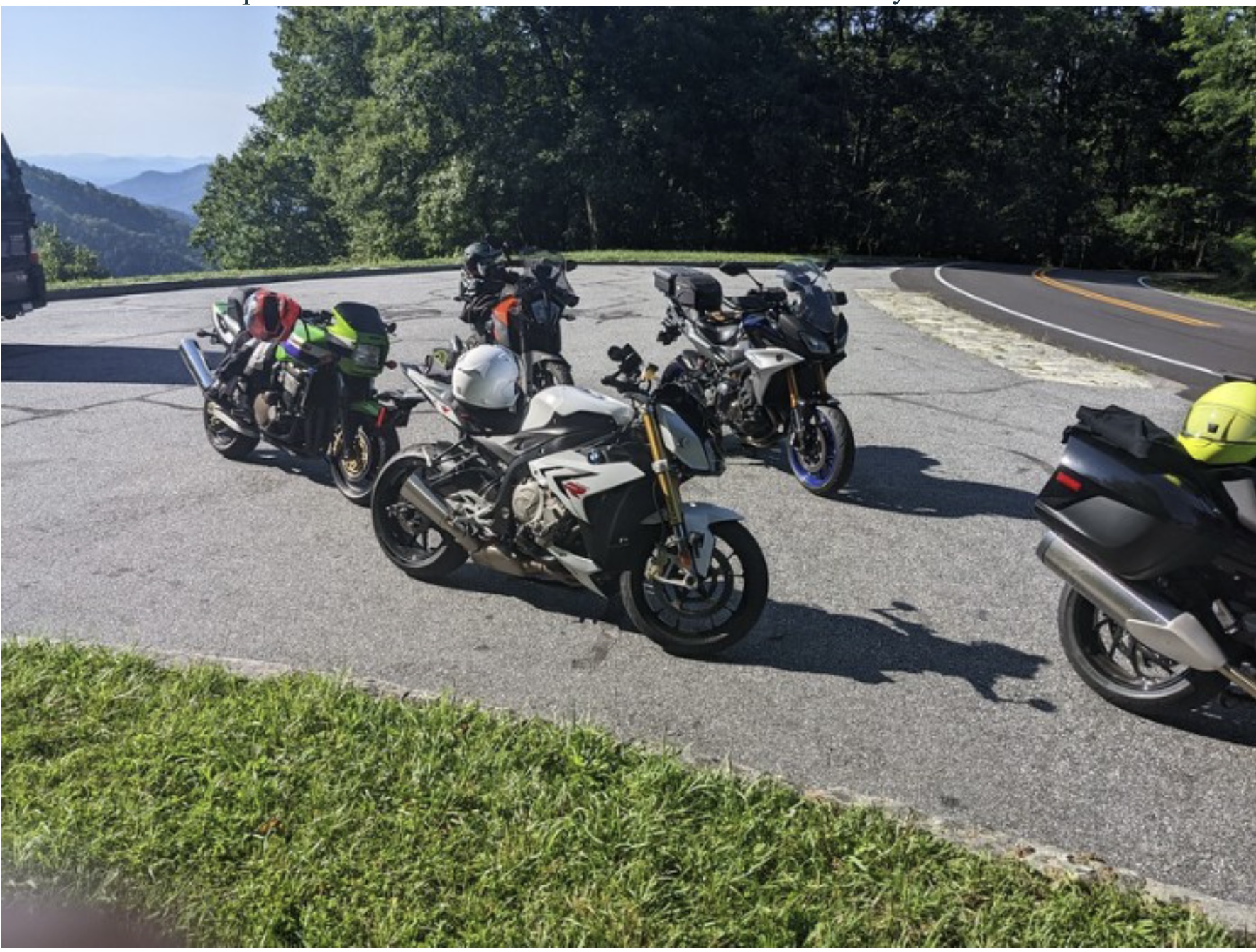 The group was very diversified in age and in machines.
One of the greatest things about being a member of the MSTA is getting to meet, ride and form relationships with such good folks. Today was no different. Today's two-wheeled excursion will not be forgotten anytime soon. We put in a good 260 miles with a nice lunch thrown in. We stopped in Hot Springs NC and had a fantastic meal at the Iron Horse Station Restaurant & Tavern. We finished the afternoon with more twisty roads. Not a bad way to spend a Friday.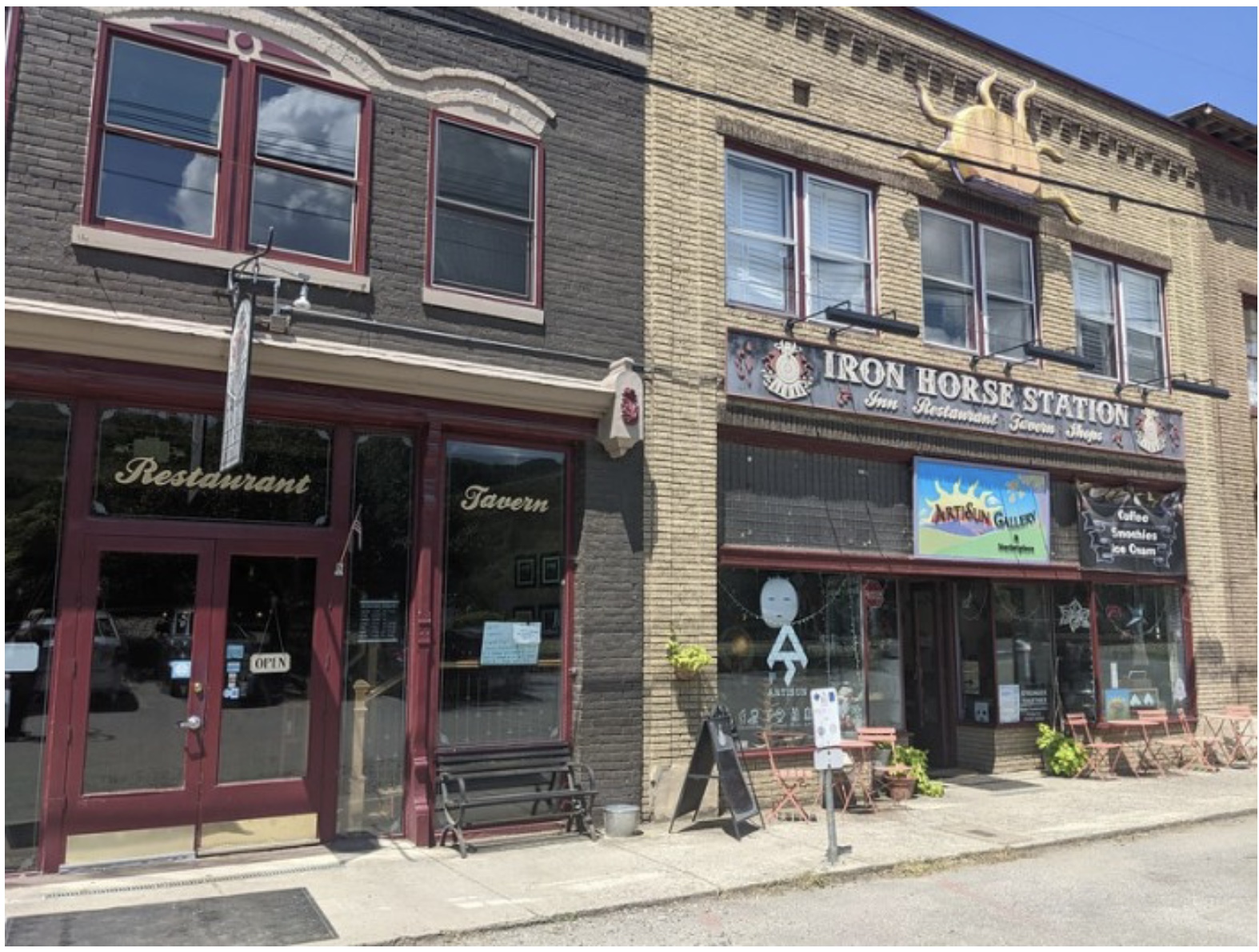 Lunch at the Iron Horse Station.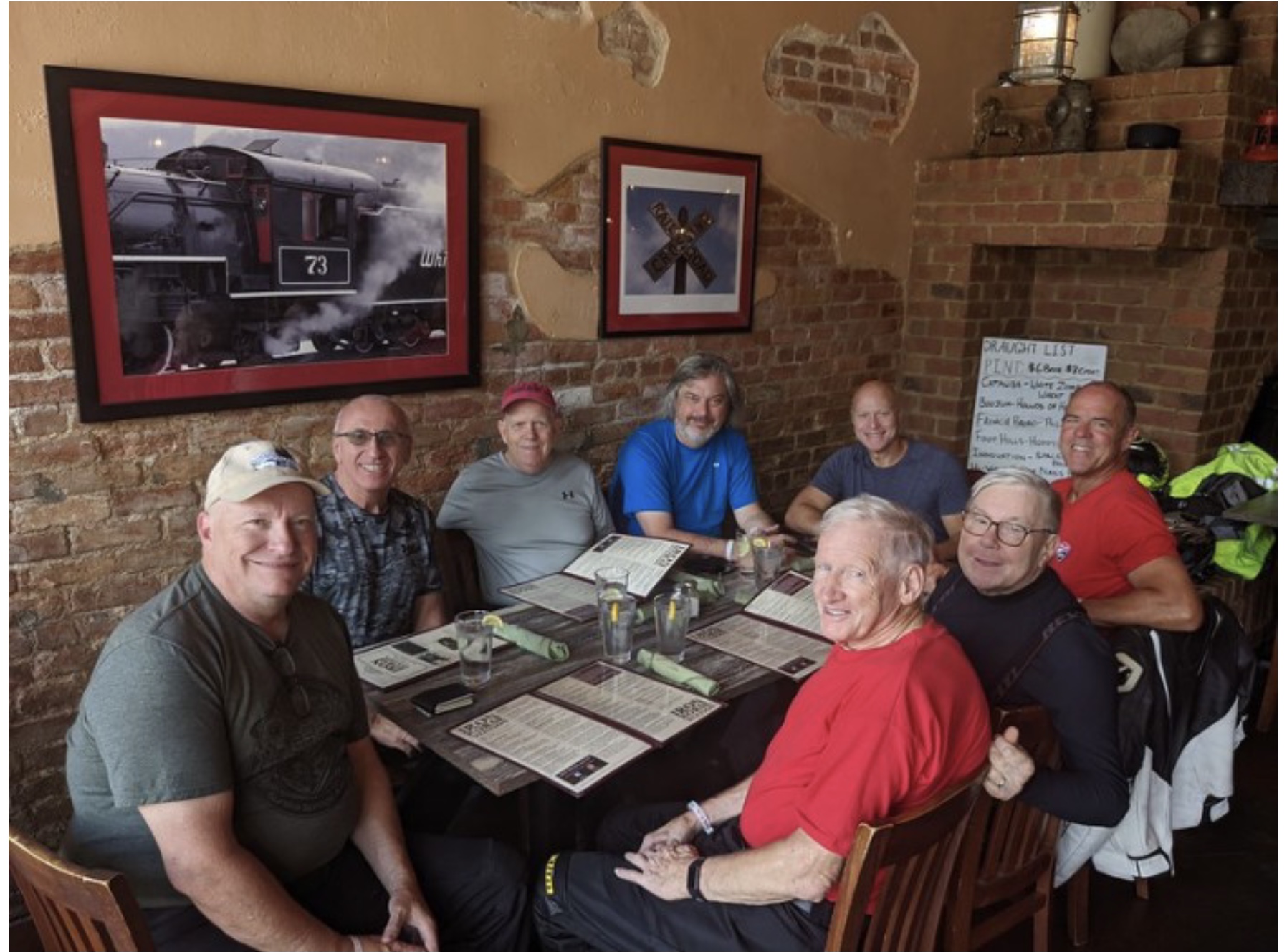 Some awesome riding talent at this table.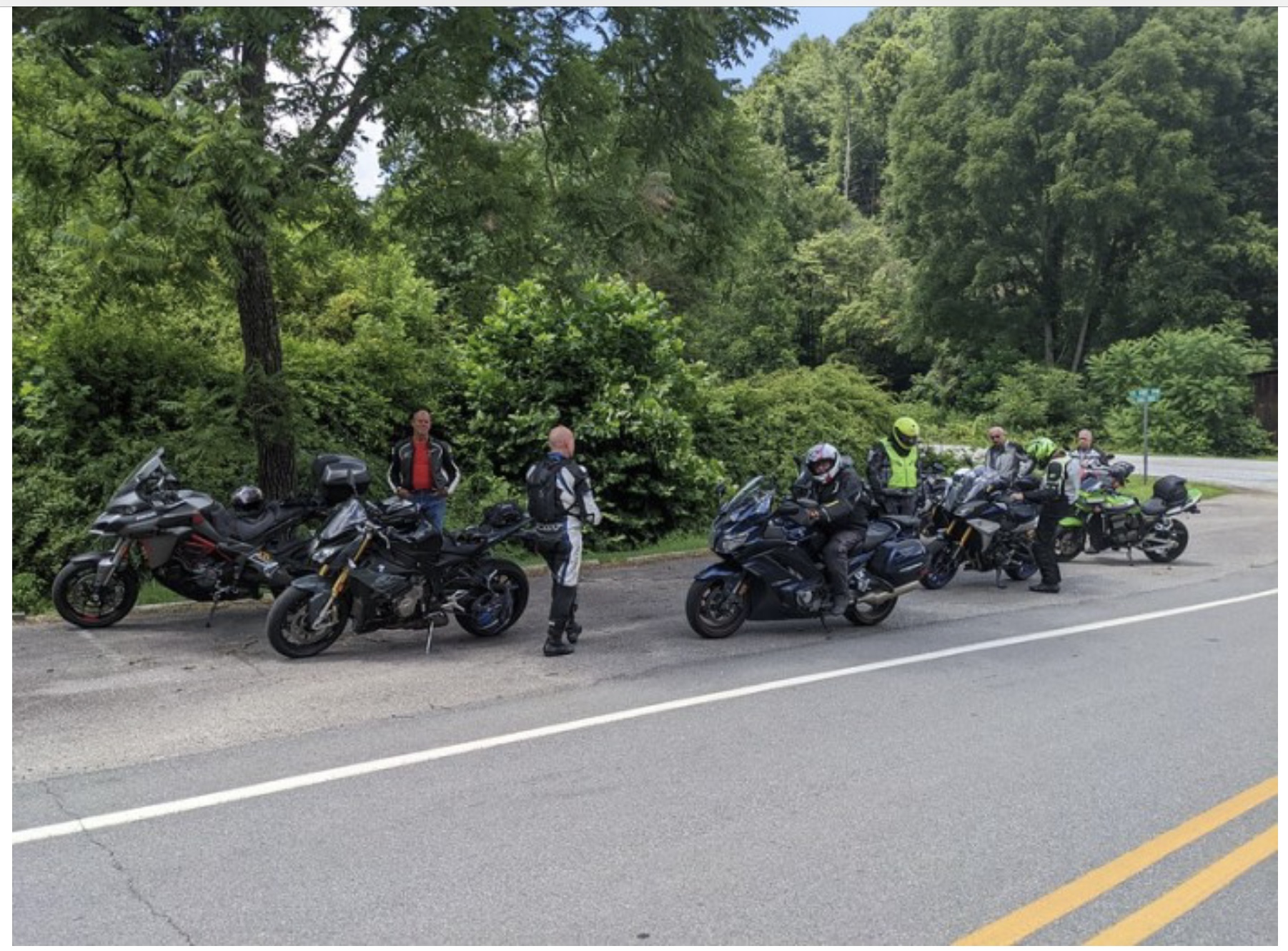 Just a short break from all the twisty roads. Norm is ready to go as always! Fun times!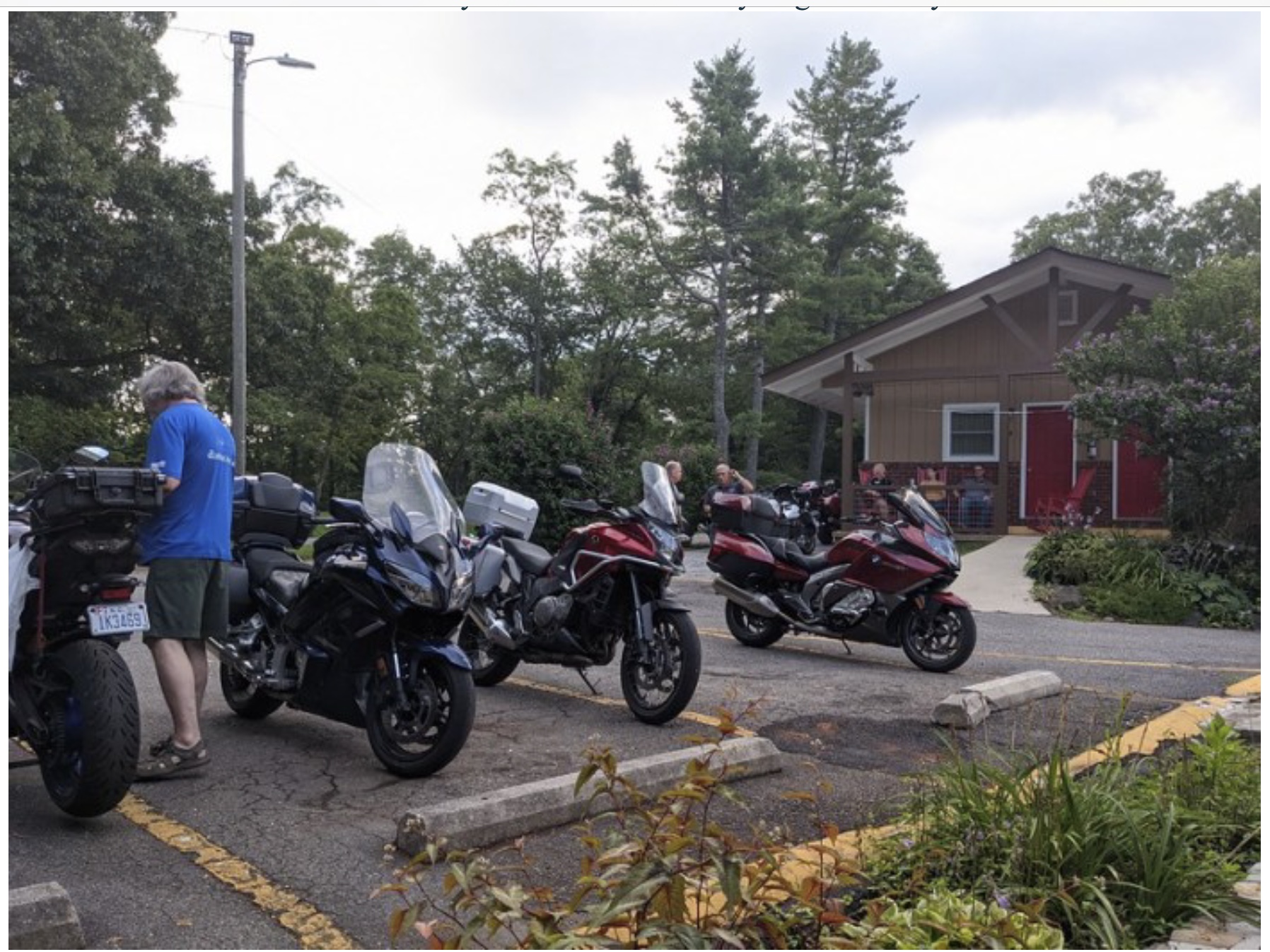 Just relaxing and kicking some tires in the lot.
We made it back to the Big Lynn Lodge in time to take a shower, chat with all of the riders and enjoy a nice meal. I am sure a few adult beverages were consumed as well. Another cool thing about this event is the opportunity to get a massage after a long day of riding. Anne Marie LaFrance is a Licensed Massage Therapist and owner of LaFrance Wellness & Spa in Morganton, NC. She supplies this service at a few events sponsored by the MSTA, and Big Lynn is one of those events. Stop by and say hi to Anne Marie if you get the chance. She will also be at Norm's Fly by Week event coming up in late August. I have not been able to attend, but it is on my schedule for 2023.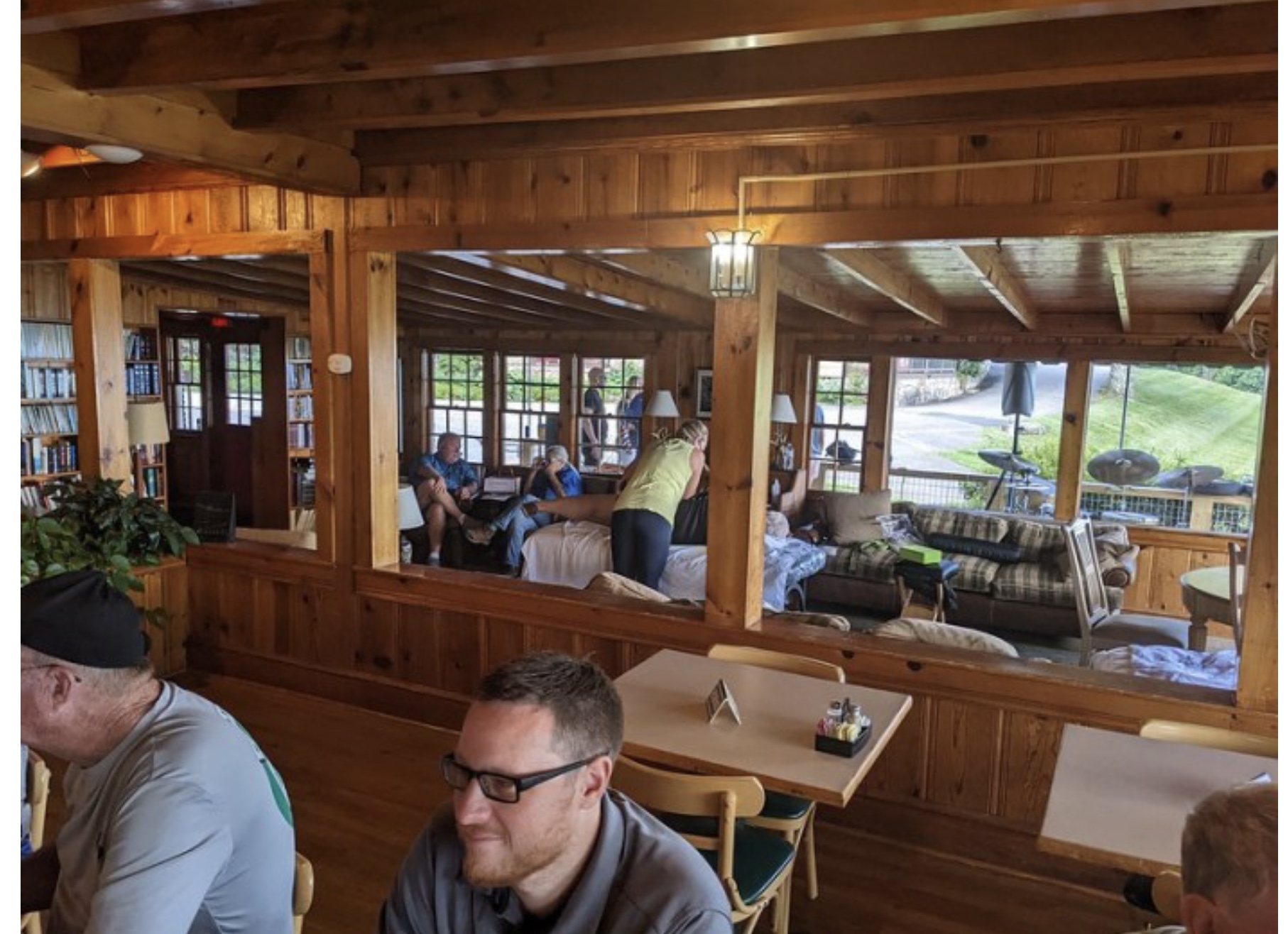 Anne Marie LaFrance is hard at work taking care of riders. Thanks, Anne Marie for all that you do.
After a wonderful evening of kicking tires and rekindling old & new relationships, we settled in for a good night's rest. The best thing is we get to do it all over again tomorrow!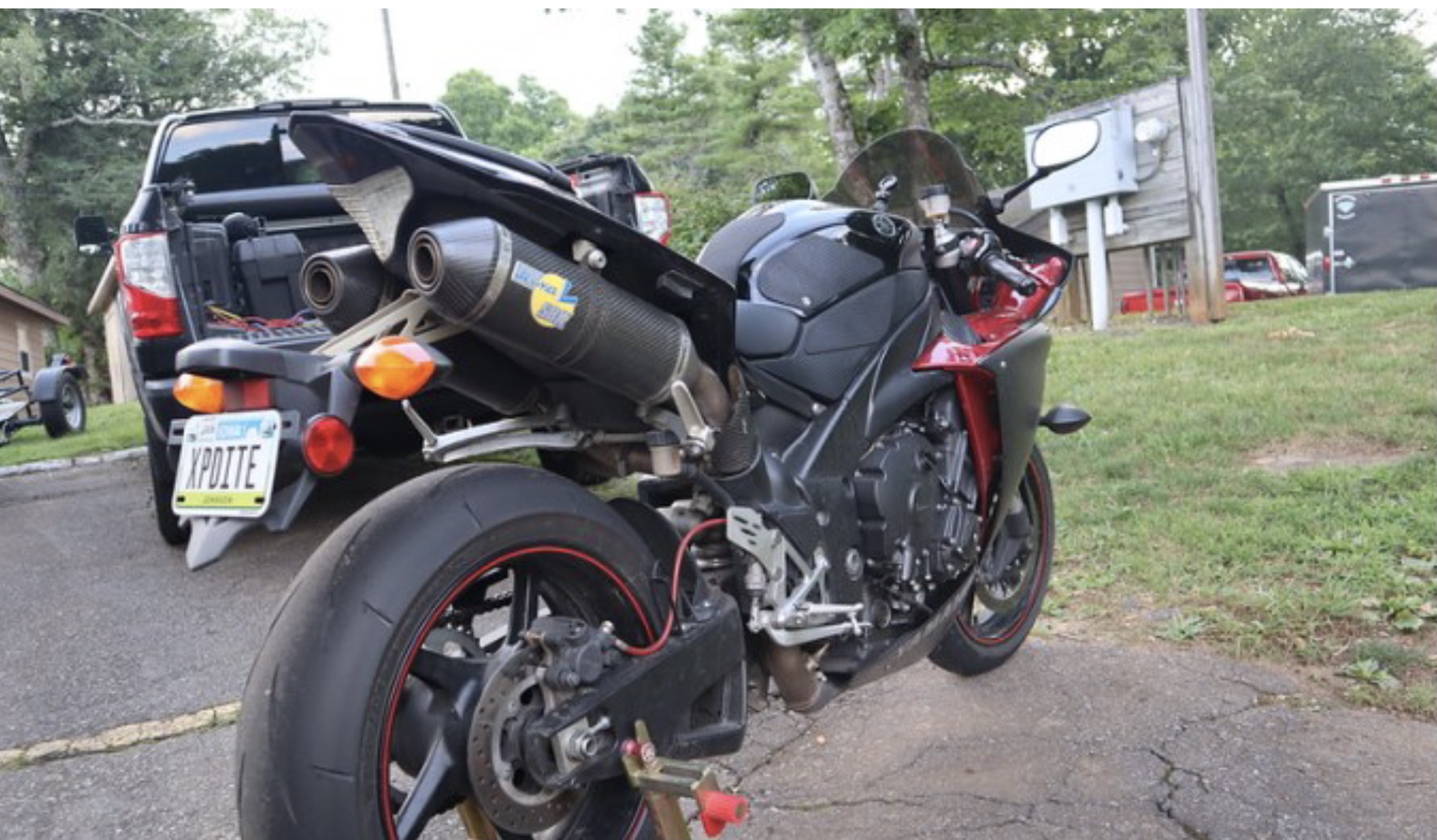 Nice bike!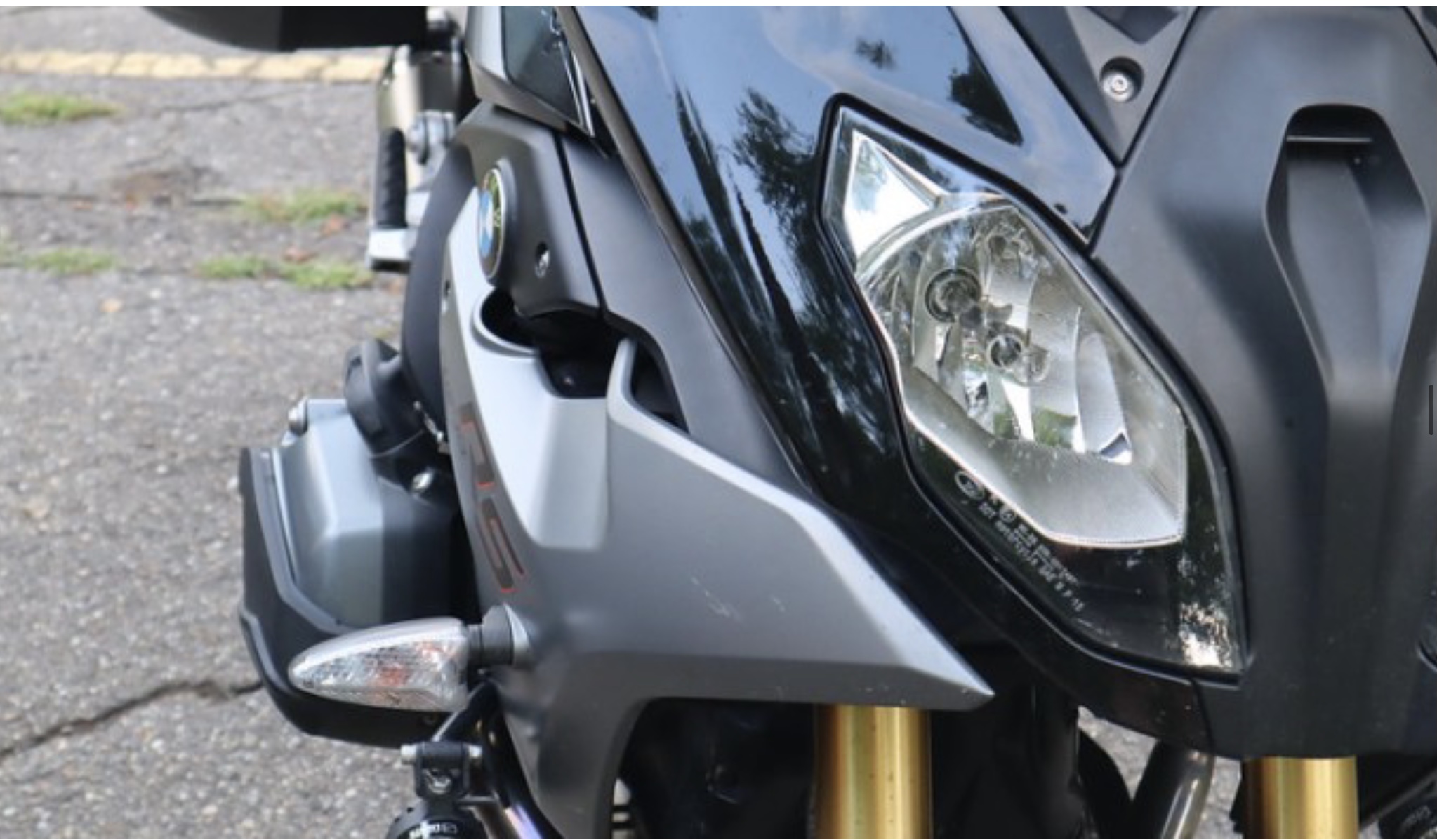 My eye is on you!
Saturday arrived and we were greeted with another beautiful morning. Today Bob and I were going to do a little ride on our own, to get some Blue Ridge Parkway time and to visit Linville Falls which is located in the Blue Ridge Mountains of North Carolina. The falls move in several distinct steps, beginning in a twin set of upper falls, moving down a small gorge, and culminating in a high-volume 45-foot drop. If you are in the area, they are well worth the visit.
We wound up having a little group join us and the ride was wonderful. We spent some time at the falls before heading out for a late lunch in Blowing Springs NC. This little town looked to be a busy place. We rode downtown but the traffic was unbearable. It seems this is a place to visit during the weekday. The good news was the BBQ place we wanted to have lunch at was located on the outskirts of town. Woodlands BBQ was very good, and the group had a wonderful experience. One of the reasons I attend these events is to meet new folks. This ride allowed for us to ride with folks we had never ridden with. That is the goal for me at these events, so I was very happy. Making new riding friends is a treat!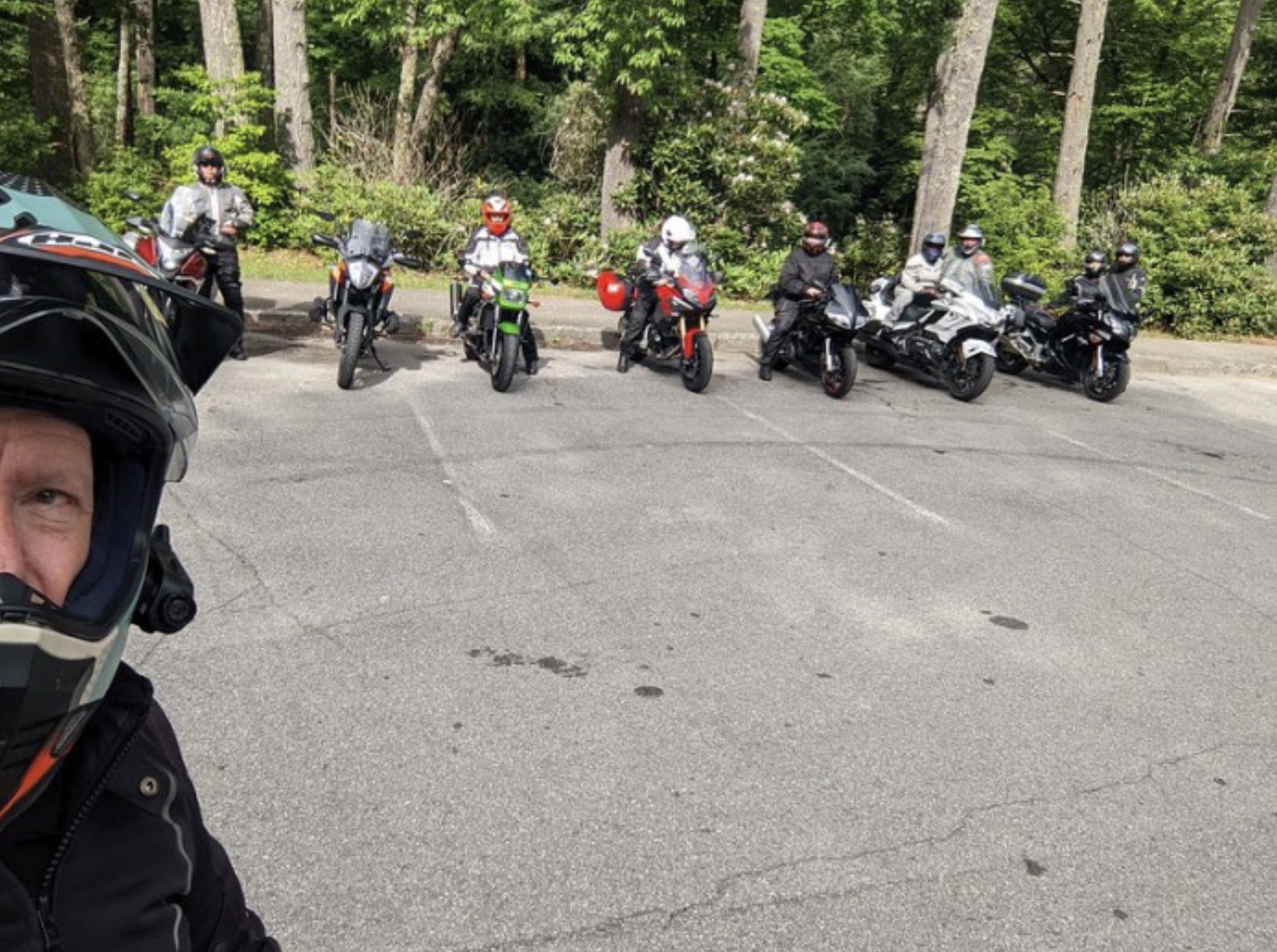 The gang is ready to ride!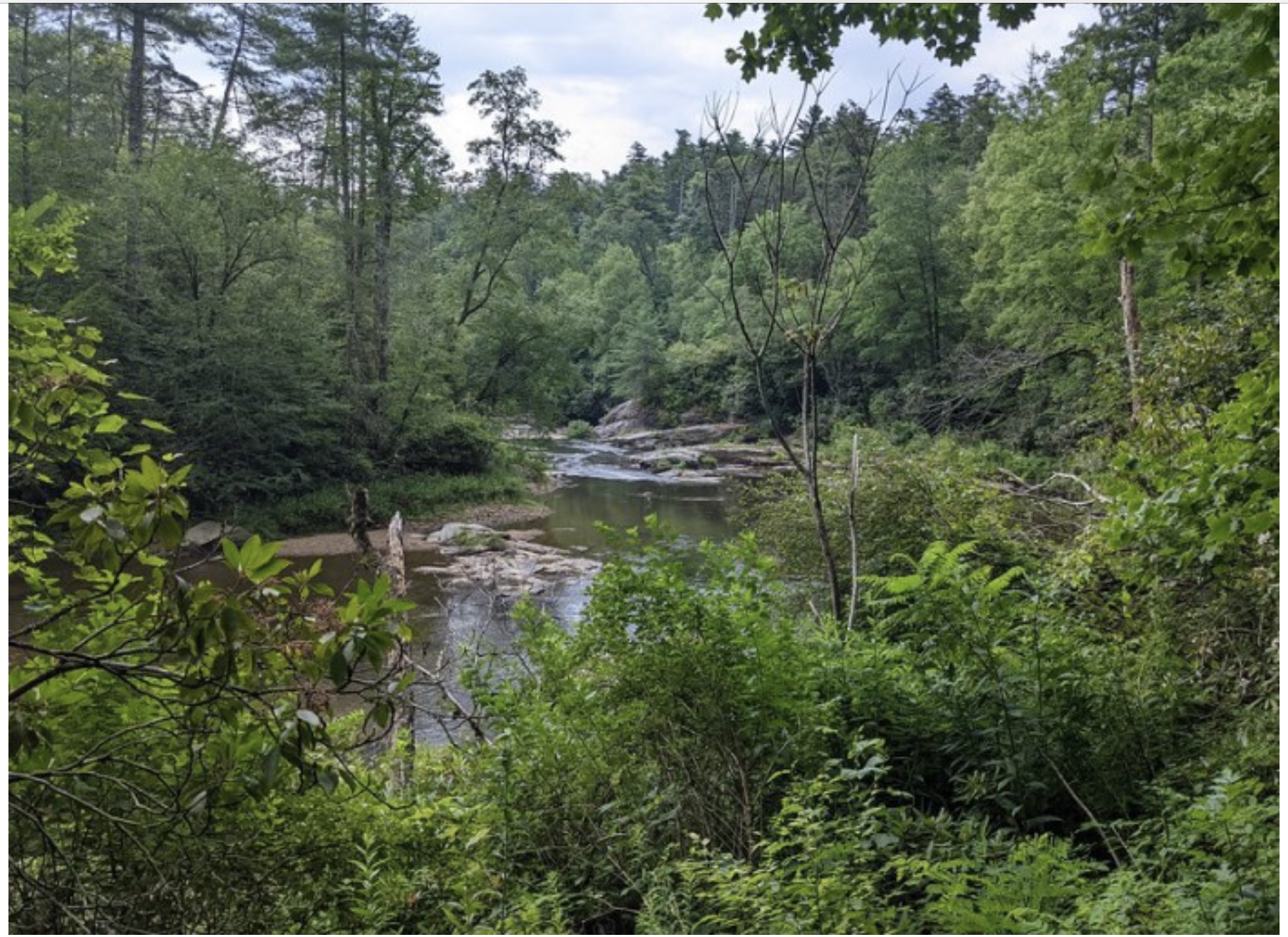 On the way to the falls.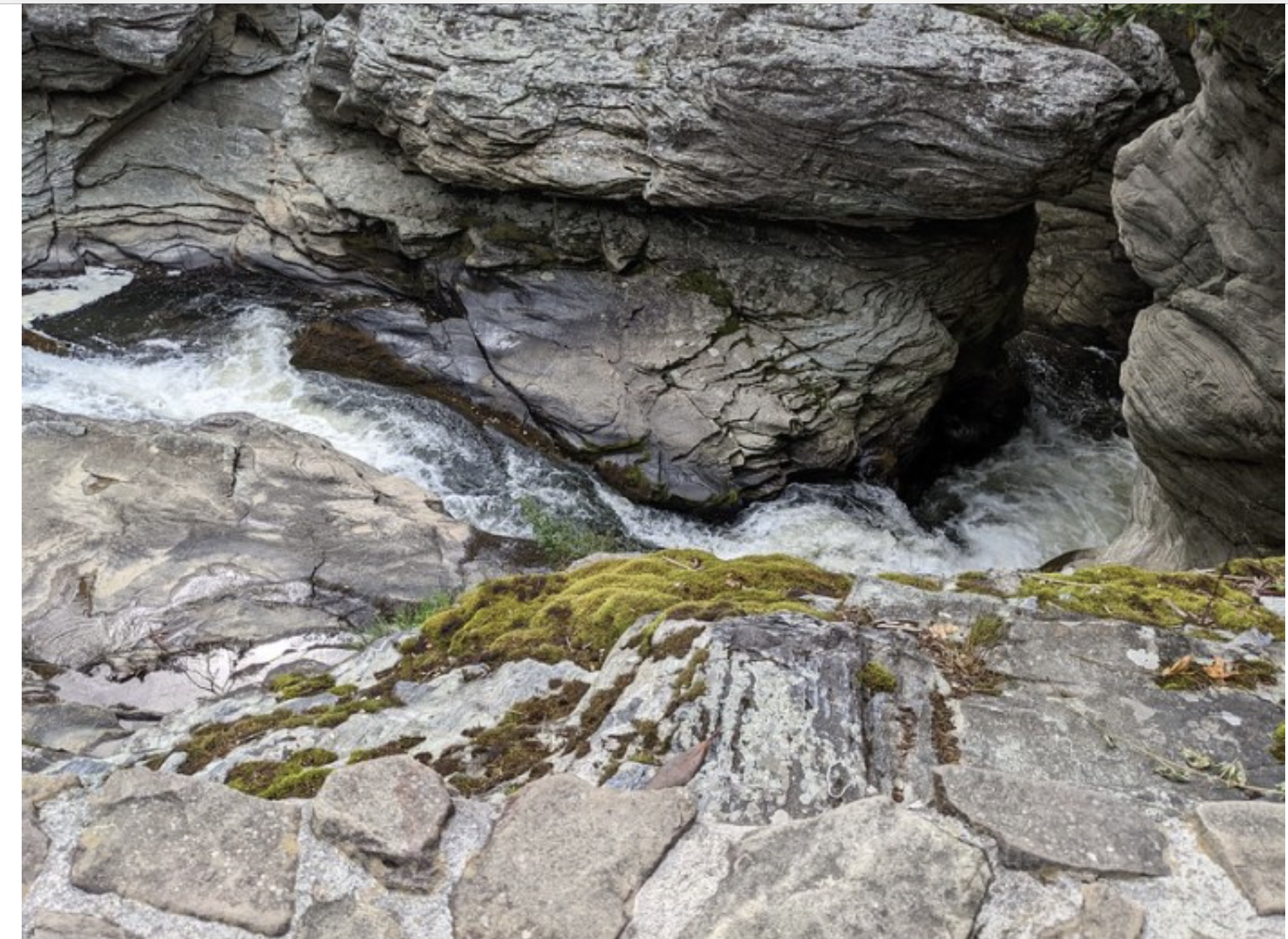 Looking down at the rushing water.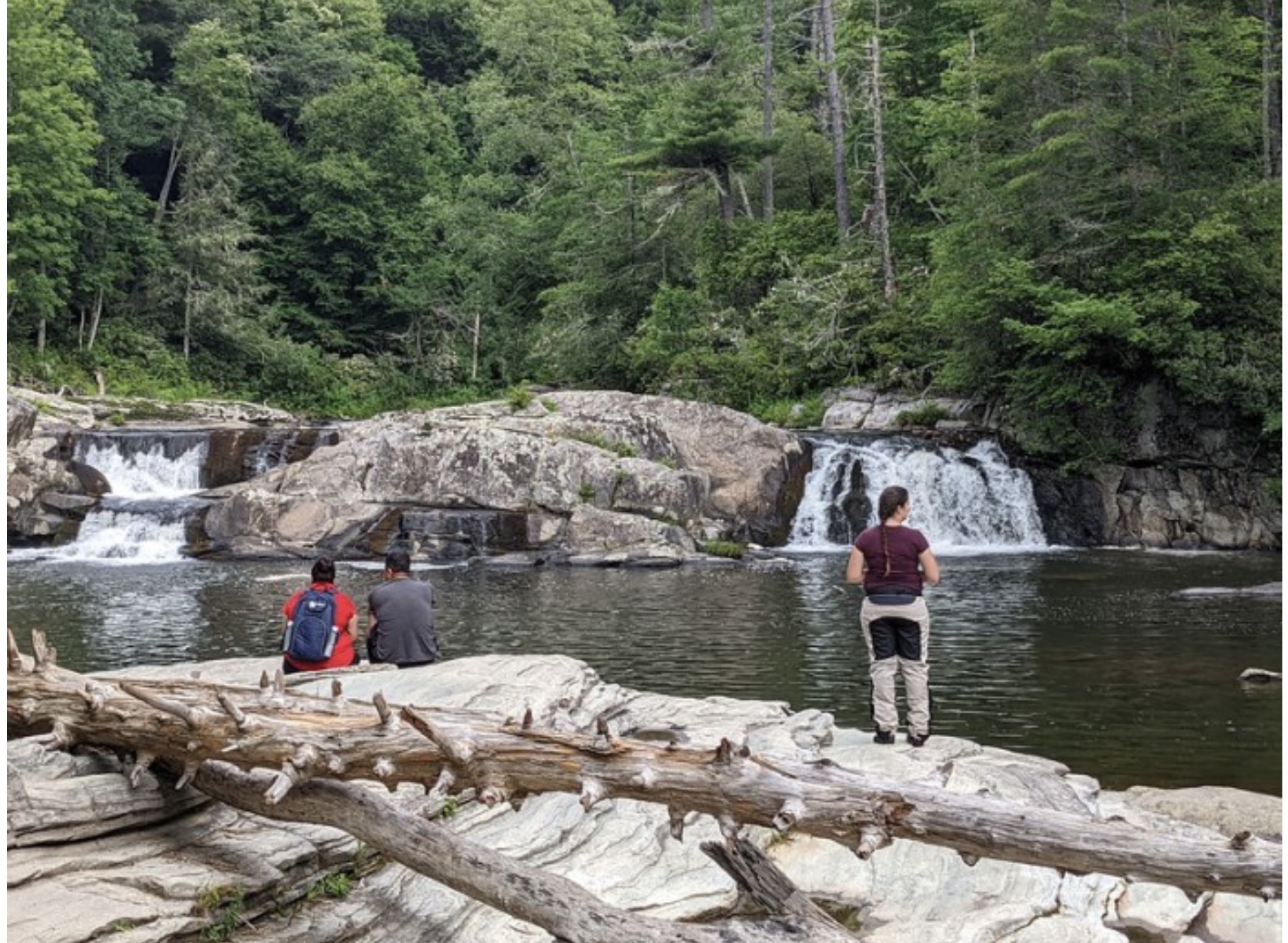 Zita enjoying the falls.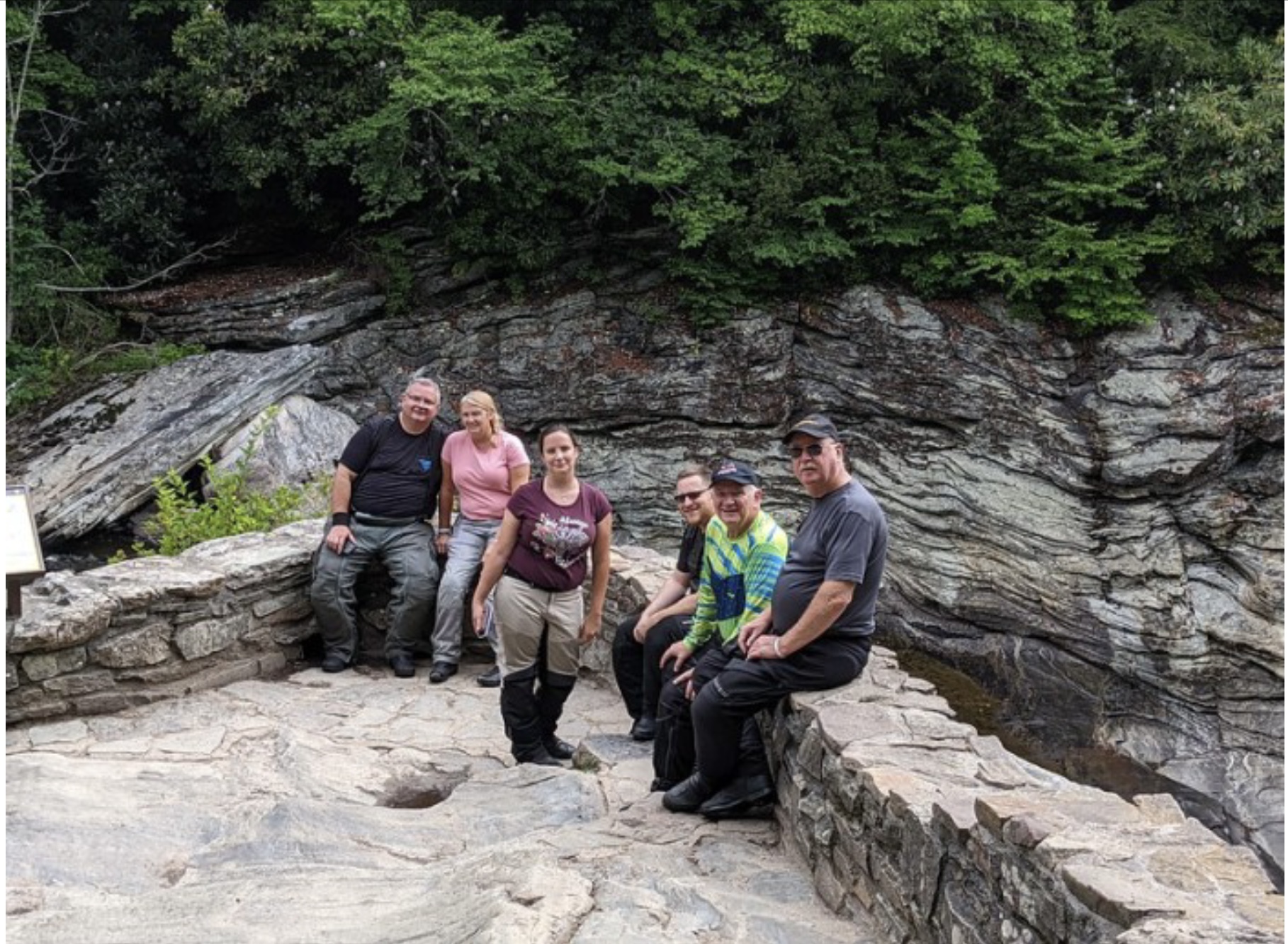 Nice group to ride with. Fun times!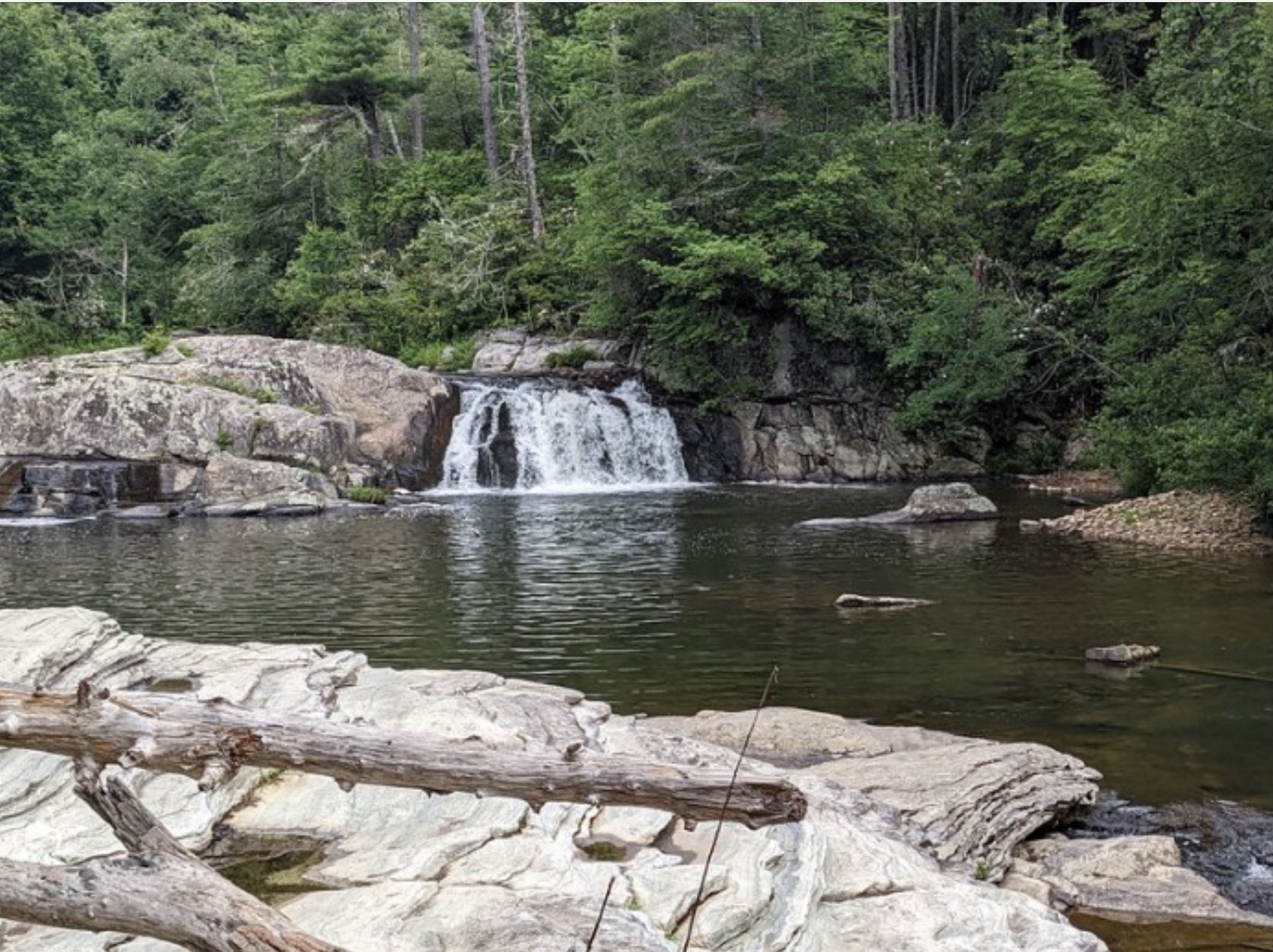 Linville Falls is beautiful.
We took our time getting back to the hotel. It is always a letdown when the realization hits that the event is ending, and you will be heading home soon. With that being said, Bob and I wanted to get back and get the bikes loaded up so that we could enjoy dinner and the Band on this glorious Saturday evening.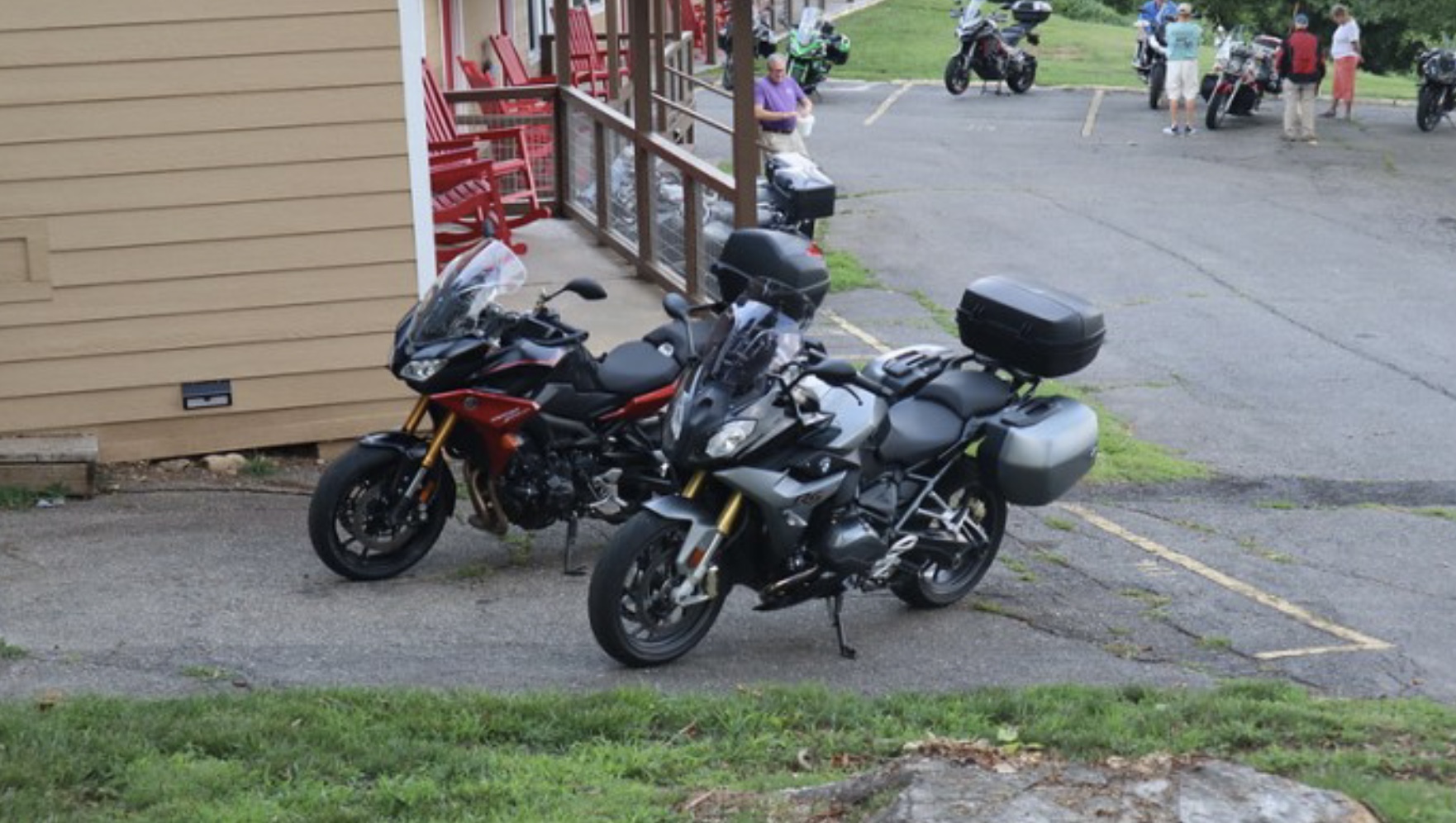 Some great looking bikes at the event.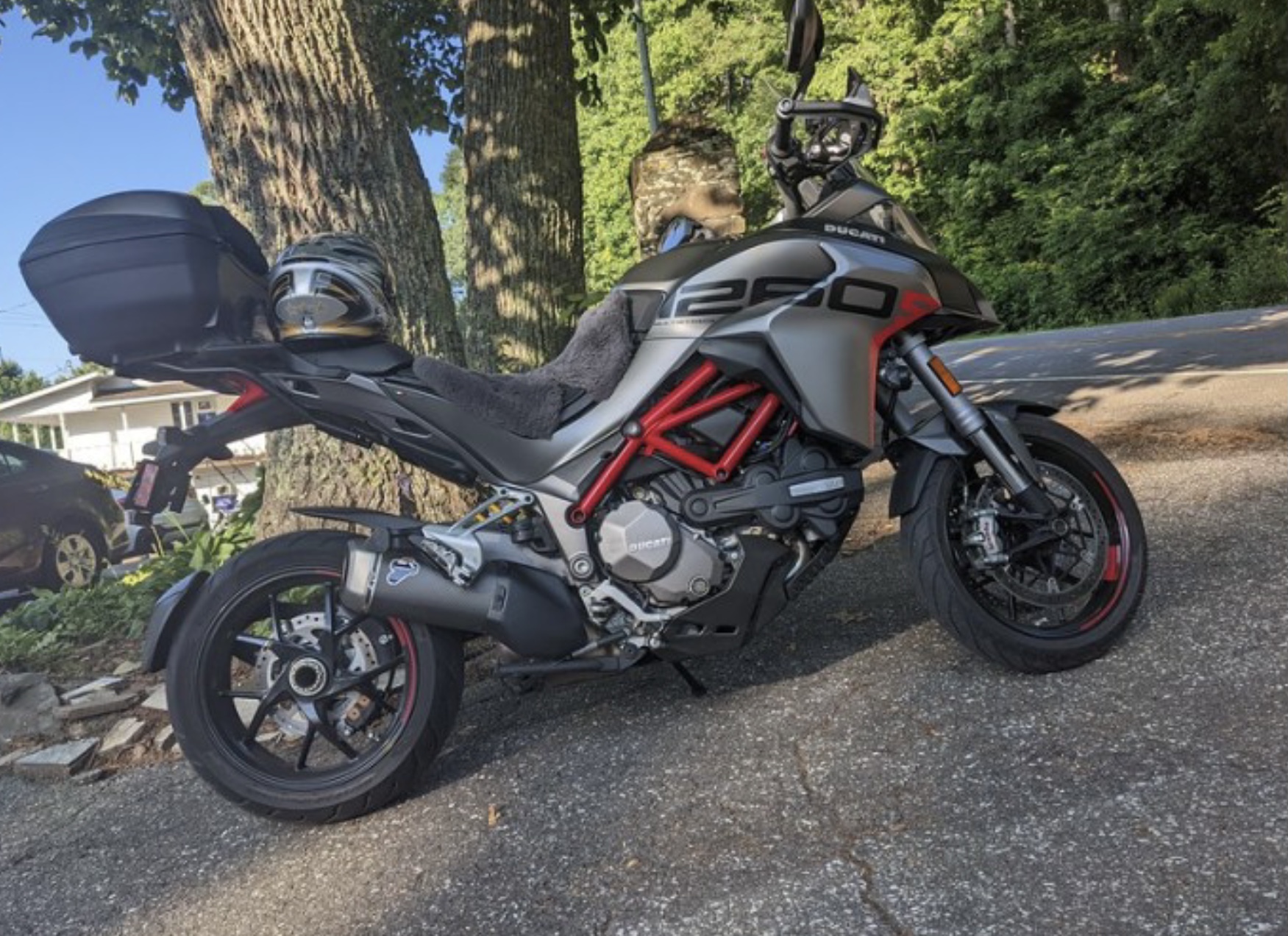 One of my favorites.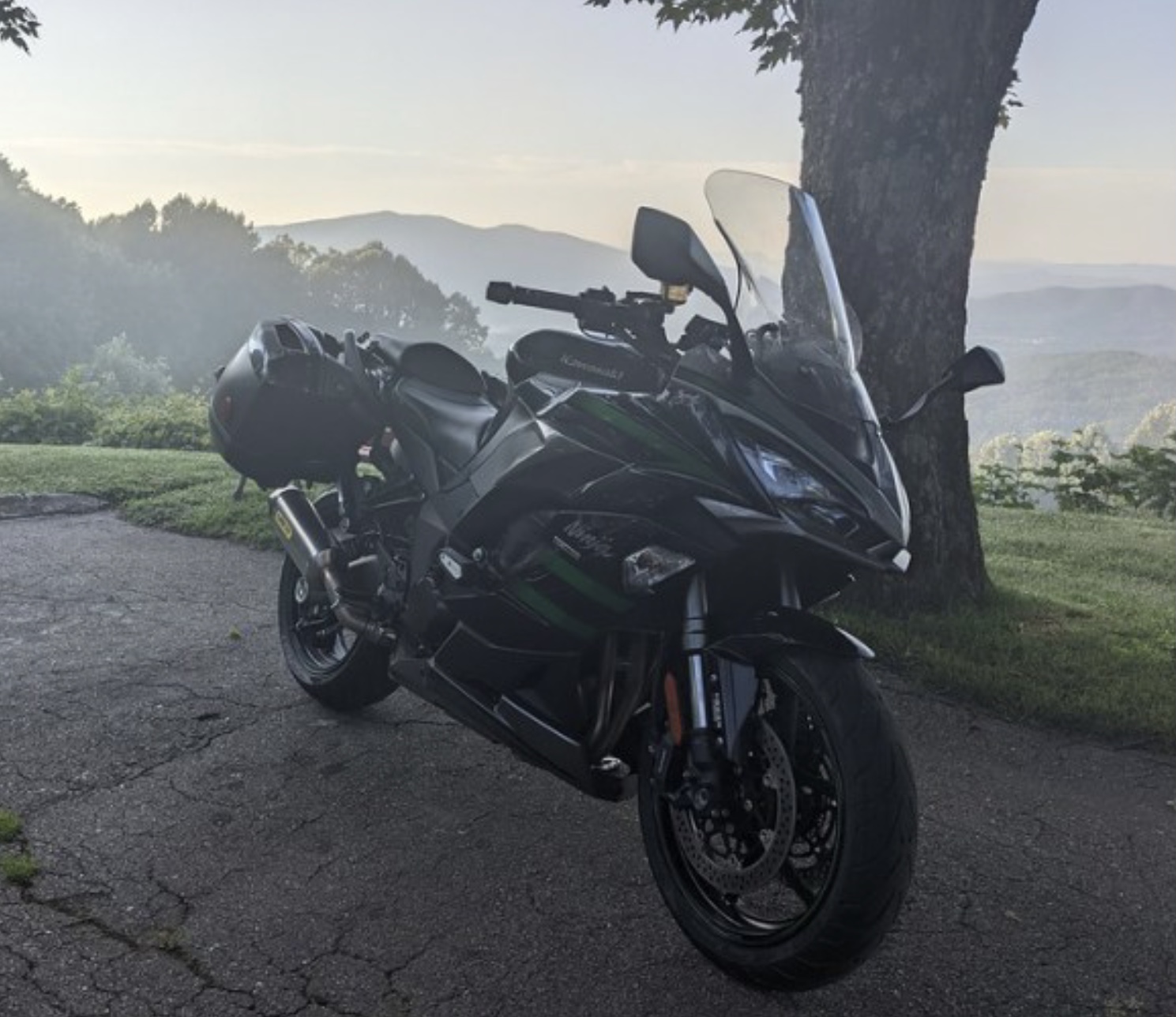 Kawasaki always has a place in my heart!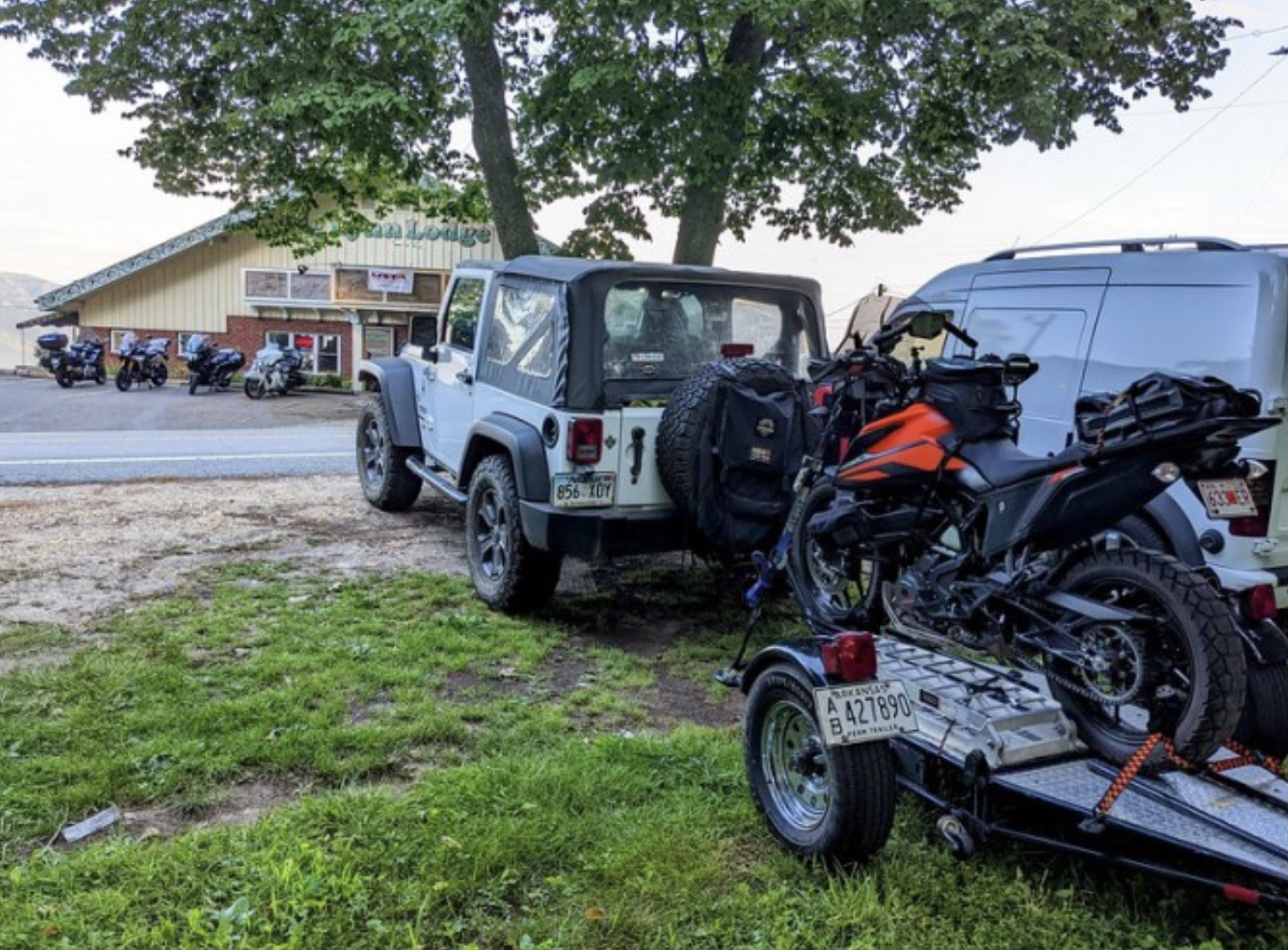 My KTM loaded up and ready for the 12-hour drive on Sunday!
Yes, folks I said band. Dave Brickner and gang had arranged for the band Almost Vintage to perform tonight after dinner was served. The members are Jim Allen vocals and guitar, Chris Clapp lead guitar, Megan Liedkie on base and Michael on drums.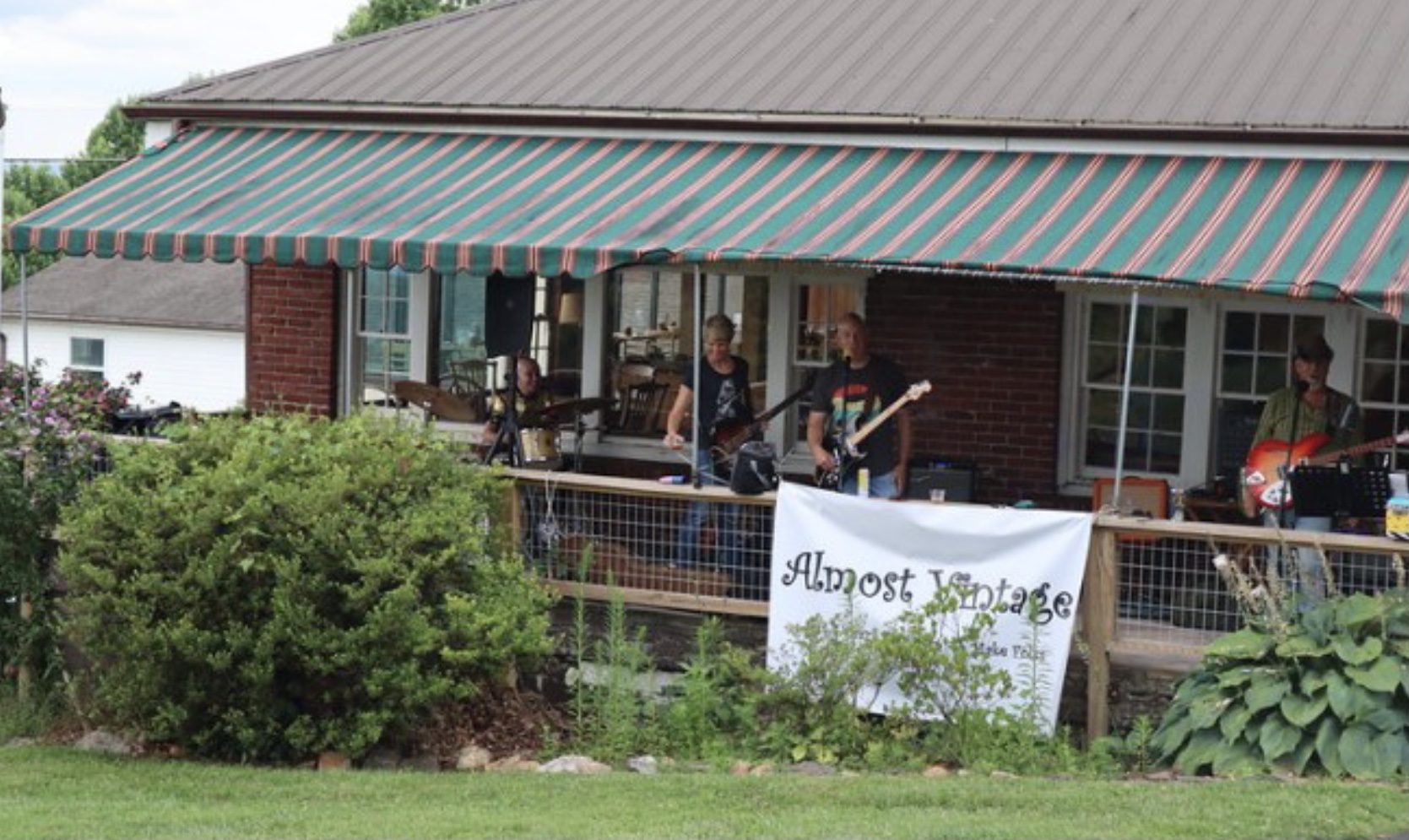 Almost Vintage
Great music and fun times!
This is a great finishing touch to the Big Lynn event! Food, drink, massages and a Band! WOW! If you have not attended this event in the past, what are you waiting for? We expect to see you next year!
Here are a few pictures from Saturday night. Notice that smiles are all around!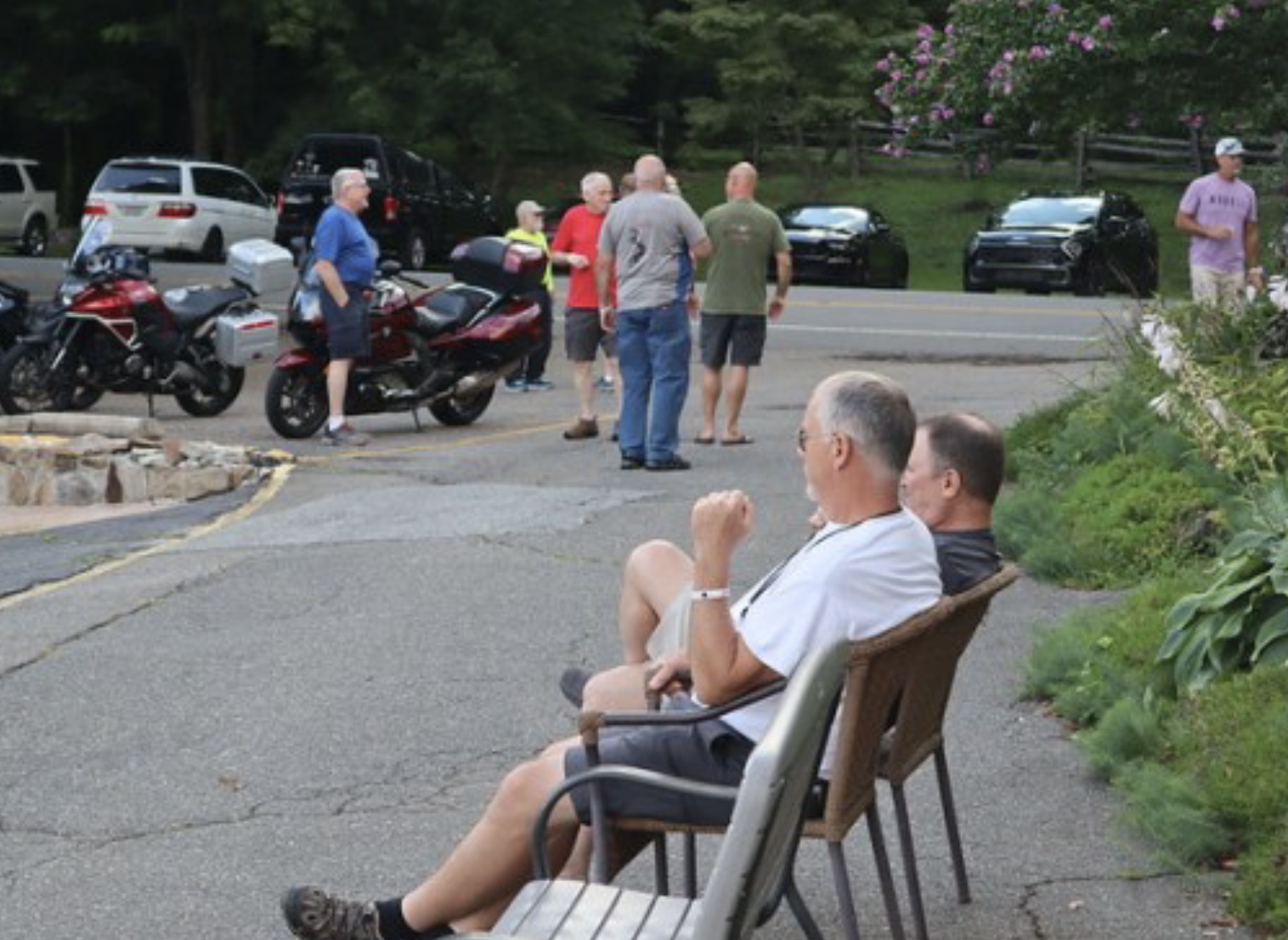 Chillin' before the band starts.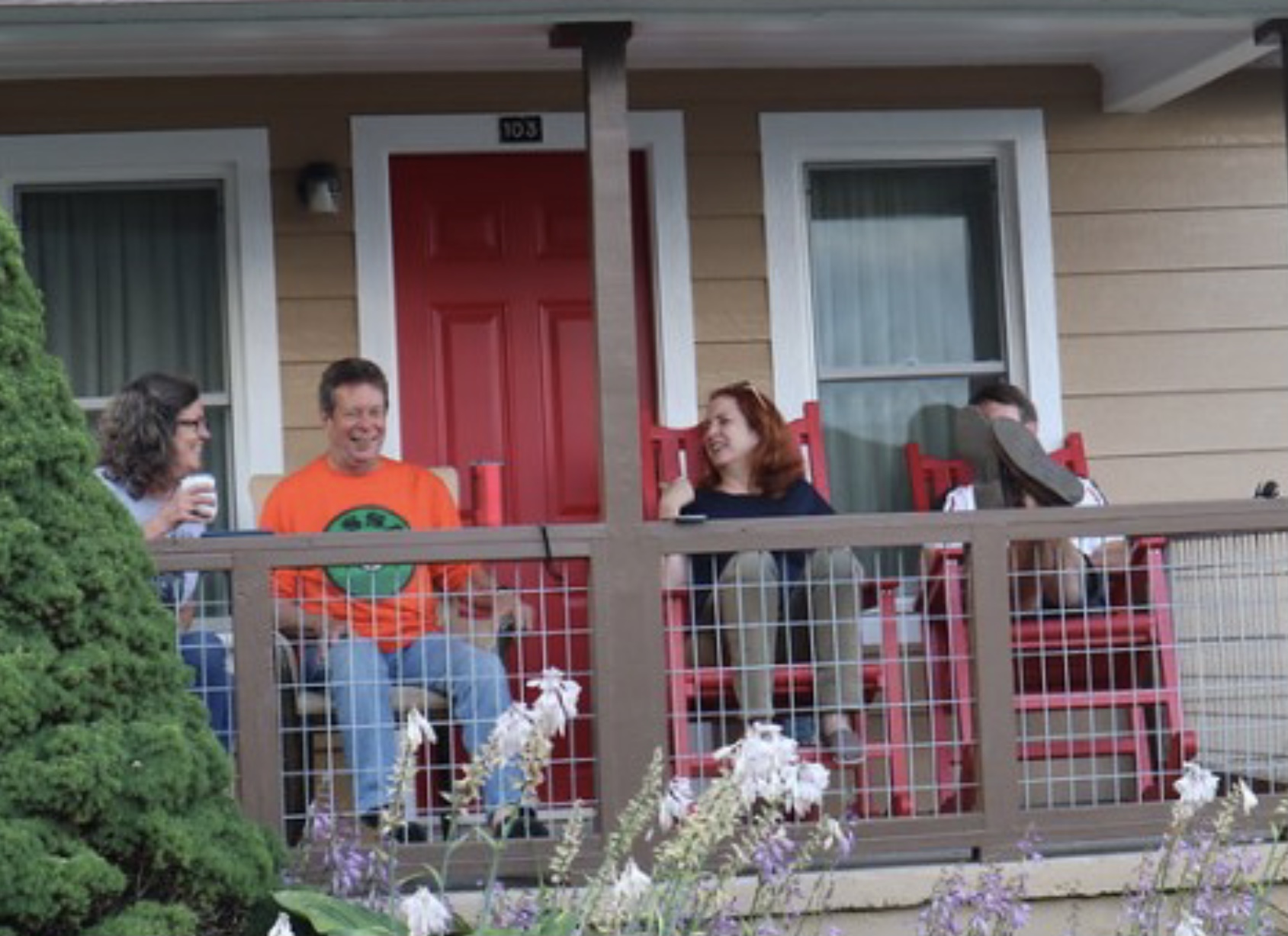 These folks had one of the best seats in the house.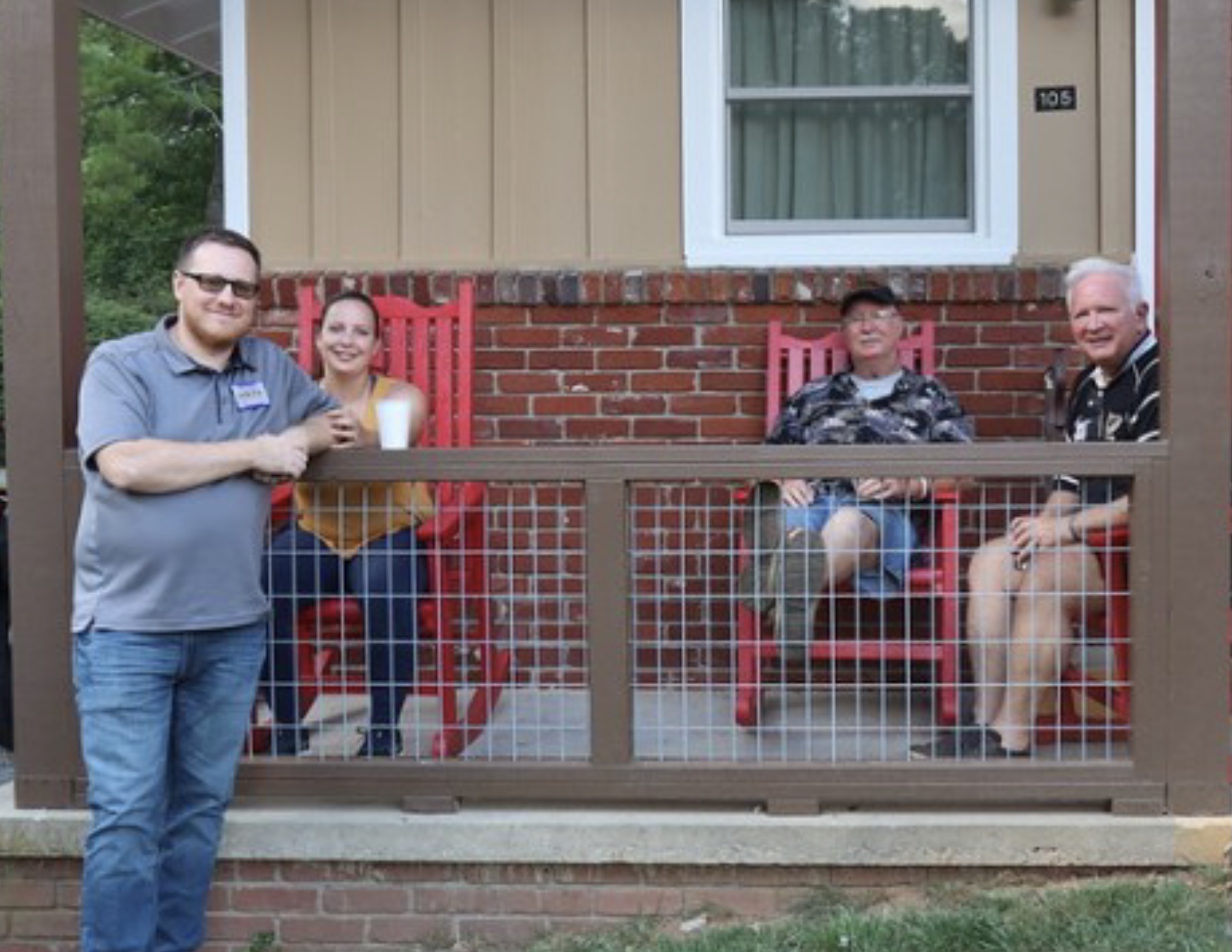 Now that is a crew.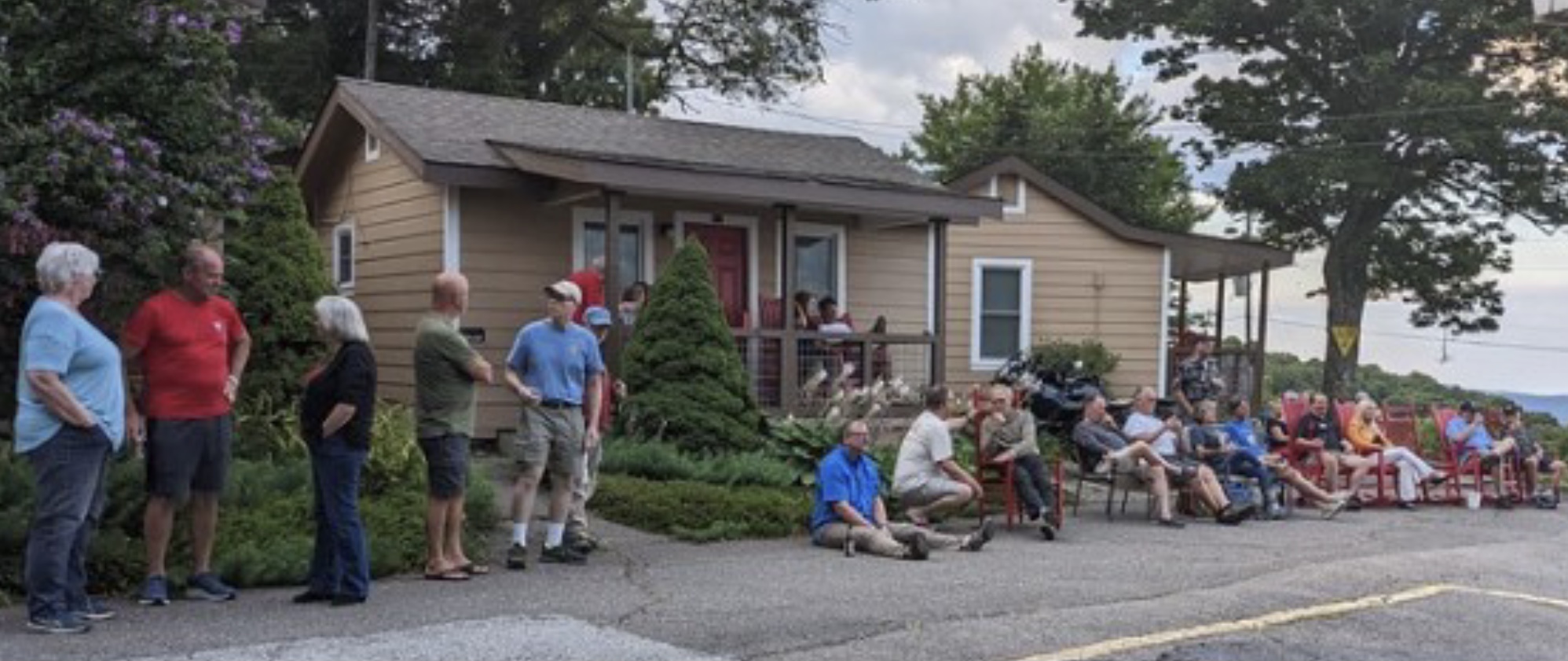 Some of the gang from our lunch ride! Ready to hear some great music from Almost Vintage.
What a fun Saturday evening. It made it a little more difficult to wake up and hit the road at 5AM, but well worth it. There are a few highlights from the event, that I wanted to pass along. It seems that 52 riders were in attendance, and I was not told of any incidents during the rides or the weekend. Not a bad result. Dave Brickner announced that he would be stepping down and Chris Parker would be taking over the event in the future. Don't look for many changes as this is a fine event and you know the saying, "if it ain't broke don't fix it!"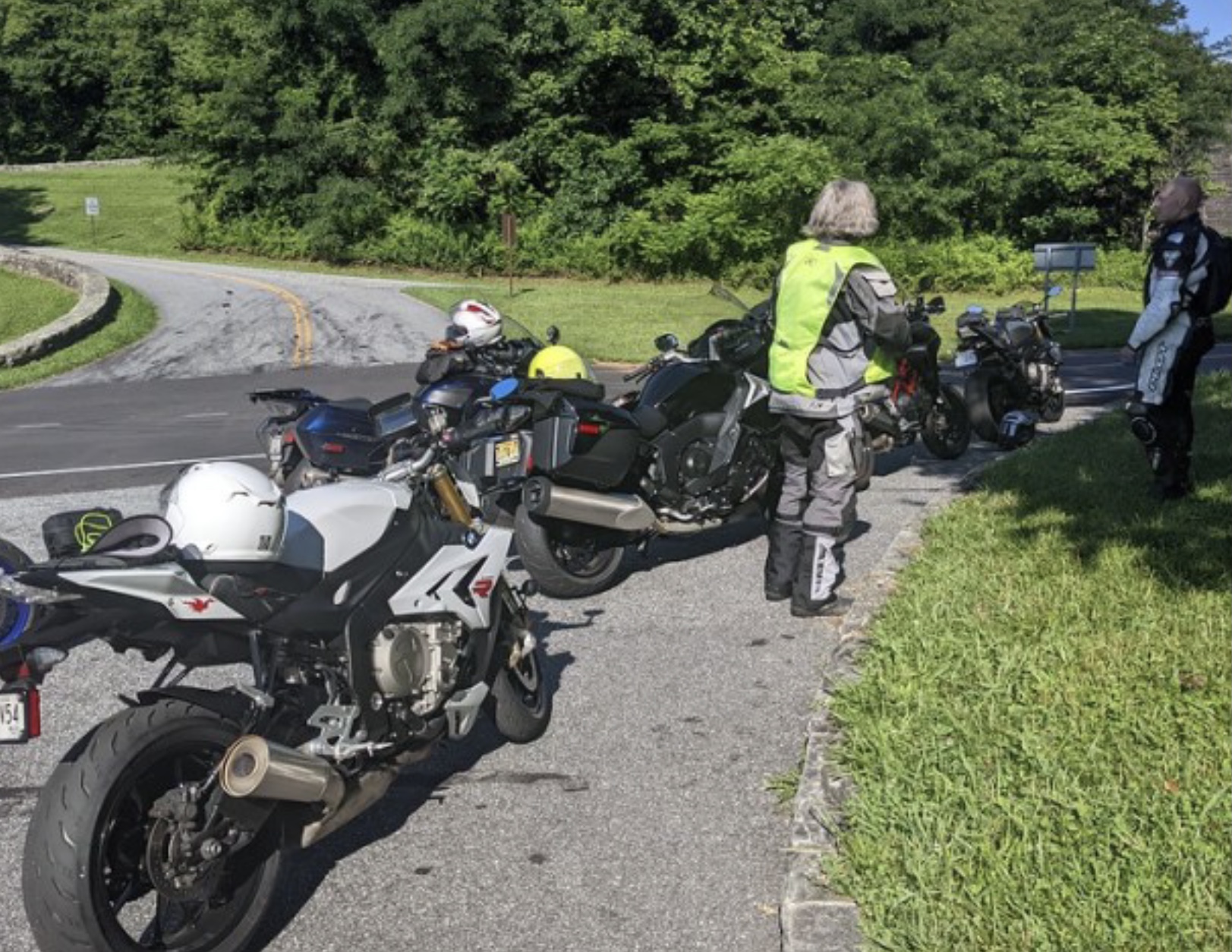 Some would say that this is the best view of Chris (High Viz)… Kidding! Chris is a great guy and the event will be in good hands.
A Special shout-out goes to Doug Pippen, who administered the website and came up with most of the awesome routes for the weekend. I had never met Doug until this event and all I can say is wow! Total Respect! Great rider, fun to chat with, and all-around good guy! Thanks, Doug for all of your help!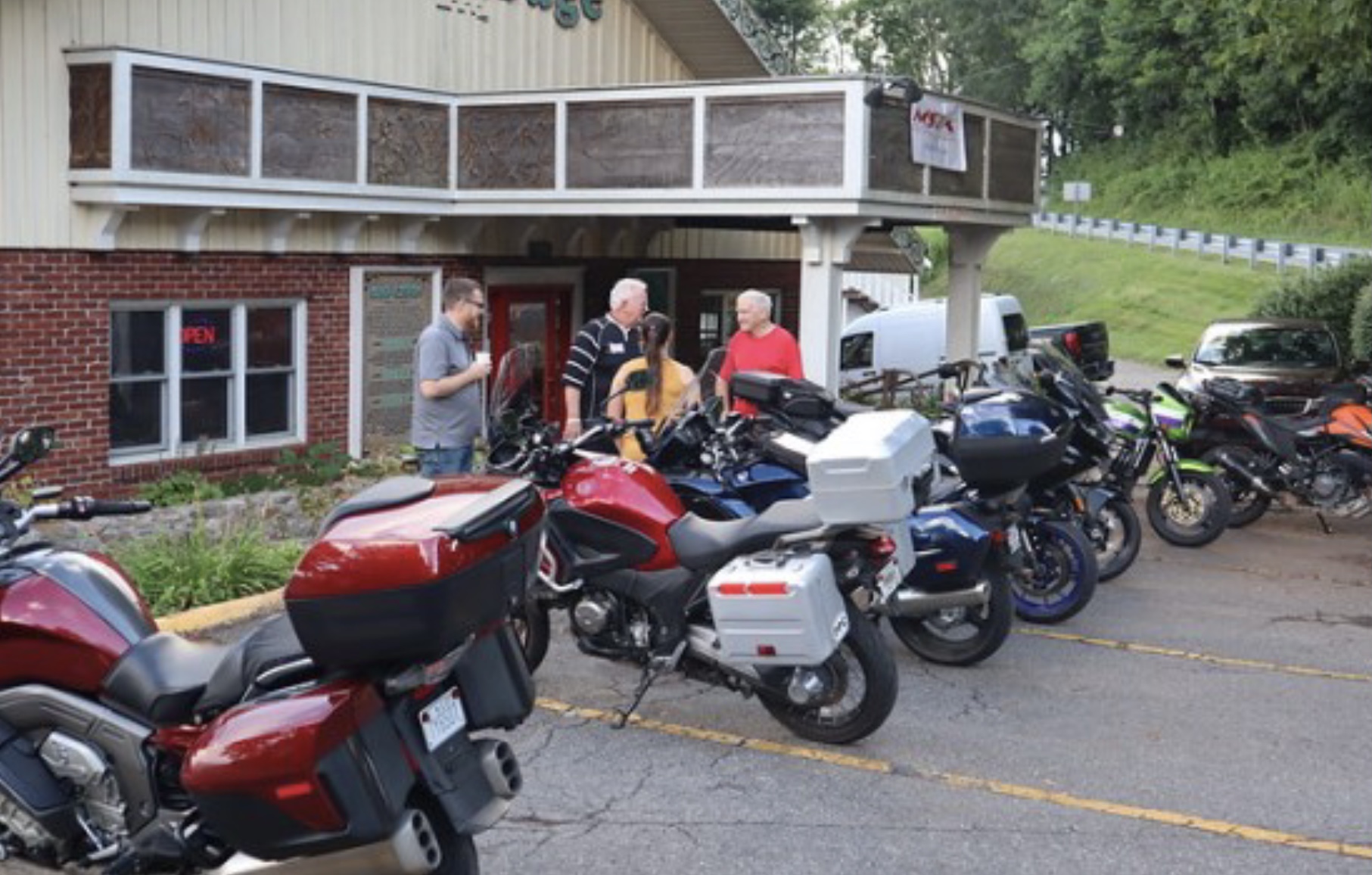 Doug hanging out in the lot! He is the gentleman on the right in the red shirt.
Well, folks that just about wraps up this ride report. Stay tuned for a video coming out shortly. If you would like to see more pictures from this event, check out the galleries below.
Moto Adrenaline Tours Blog Gallery for Big Lynn
Until next time everyone! Ride safe and be kind!
By Jerry James