I had a great weekend going to Galen Diehl's MSTA Shenandoah Spring Romp in Harrisonburg, VA. I knew there was heavy rain predicted for Friday, so I got in a good day of twisties, taking back roads to get there on Thursday. After slabbing to West Virginia on US 35, I took WV 2 east to Ripley and picked up US 33. Traffic was light on Thursday and the sun and warm temperatures were perfect. I had a plan to get around Westin but it turned into a goat path, and I wound up back on 33. The only other place with bad traffic was Elkins, but I still got to the hotel about 5 PM. The Village Inn is not a chain and is very nice. Our room had a patio in the back with a nice view, a jacuzzi bathtub in the bathroom and lots of other amenities. I thought my roommate might cancel because of the rain on Friday, but George Goard arrived about 6 PM. An even bigger surprise – George was riding dual-sport for the weekend so he rode his Suzuki DR650 all the way (about 430 mi) from Cincinnati to Harrisonburg. No windshield or heated gear either! Friday's rain started about noon. I did a Garmin Basecamp seminar for half a dozen people in our room during the afternoon. For dinner we carpooled to a Southwestern style restaurant in a nearby town. Back at the hotel after dinner, we took advantage of the excellent internet connection and watched the Texas MotoGP race from previous weekend.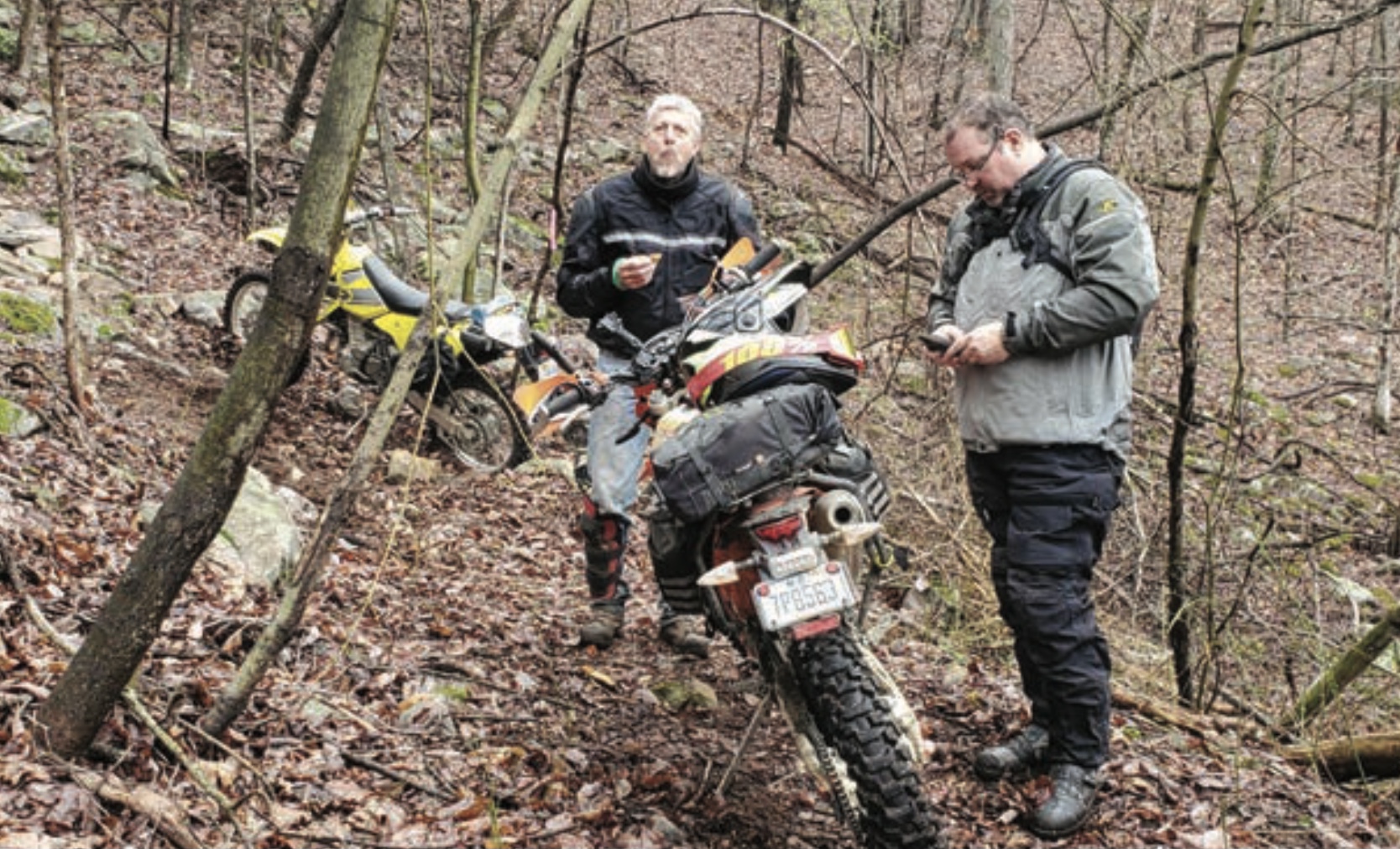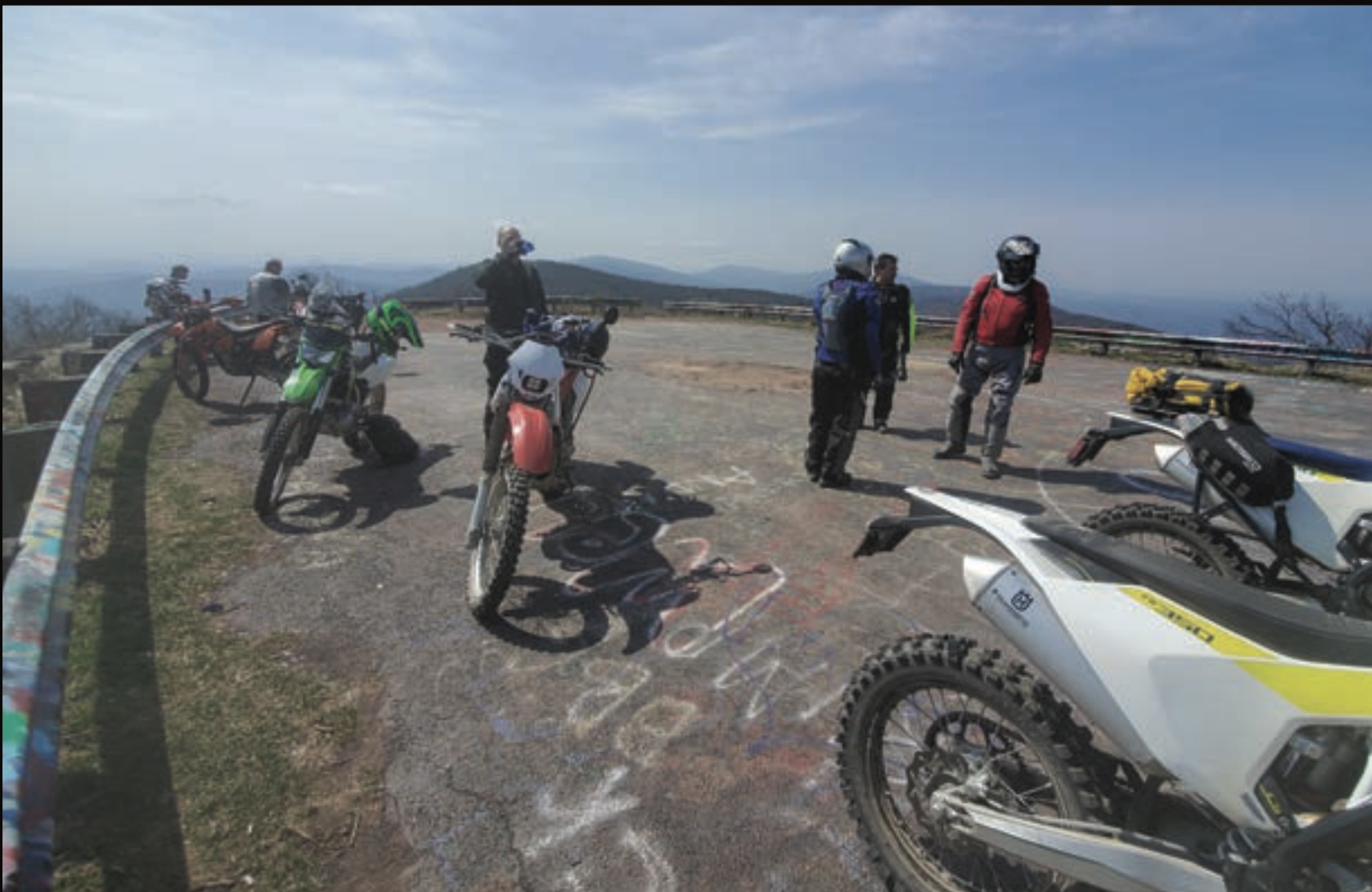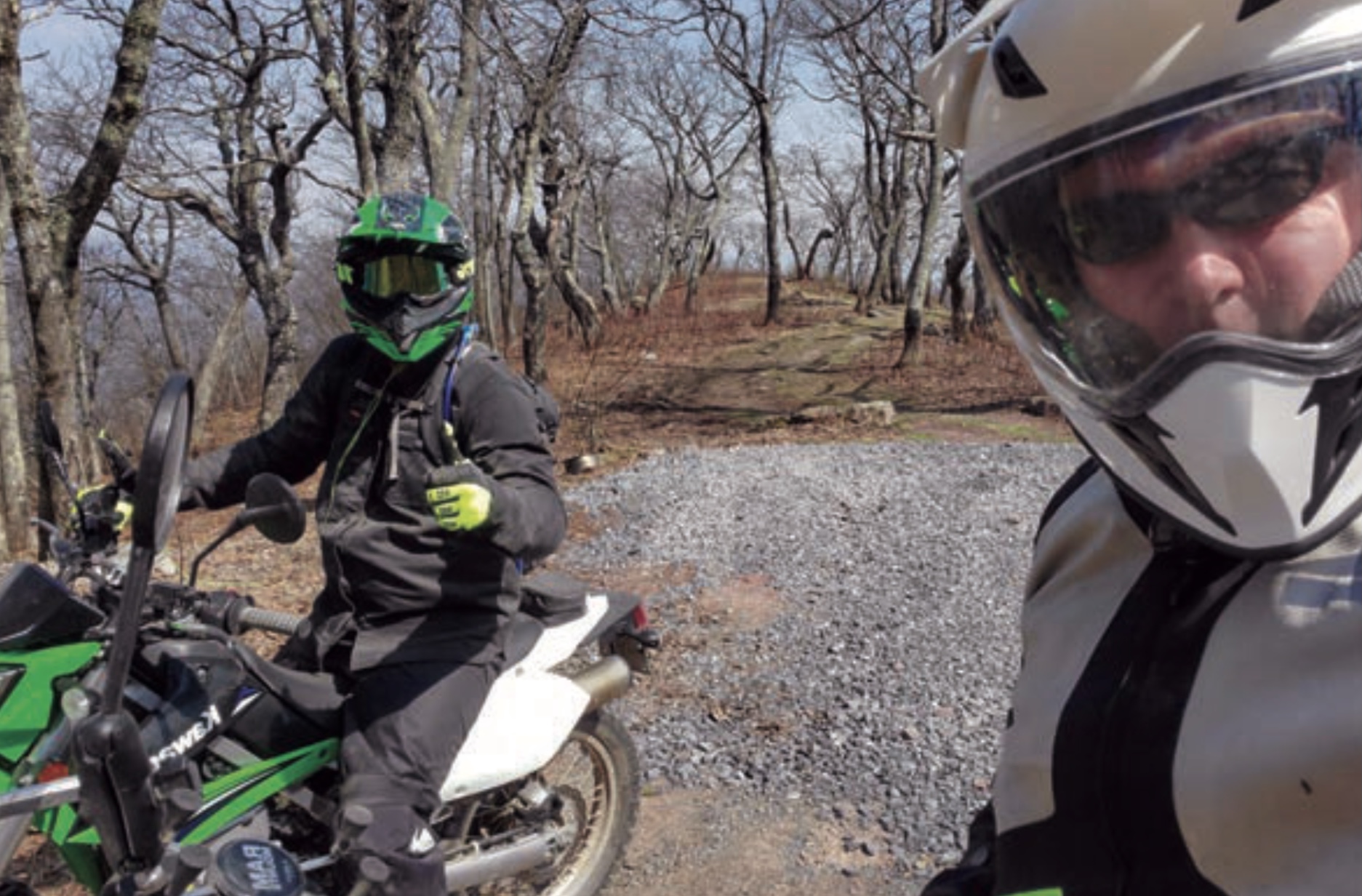 Saturday was cooler – in the low 50s up to about 64, but it turned sunny and the roads dried out quickly. Quint Marcaletti, Bob Lyon and I rode a nice loop South and West from Harrisonburg. Little traffic, nice roads. I took them over to Cass, WV and up one of my favorites, Back Mountain Road, to Durban. There we picked up US 250 for the return leg. The lunch stop was in Monterey, WV at High's restaurant. This is a great local place and local teachers were waiting tables with all of the day's proceeds going to the local schools. Bob and I got a bowl of chili and Quint got a couple of appetizers – chicken wings and something we had never seen before – Ahi tuna bites. Very unusual and delicious! Next to the front door there's a bell you can ring as you leave if you liked your meal. It rang a lot, and we gave it a clang as we left. The rest of the route was fun except for about six miles that
had left a lot of loose gravel.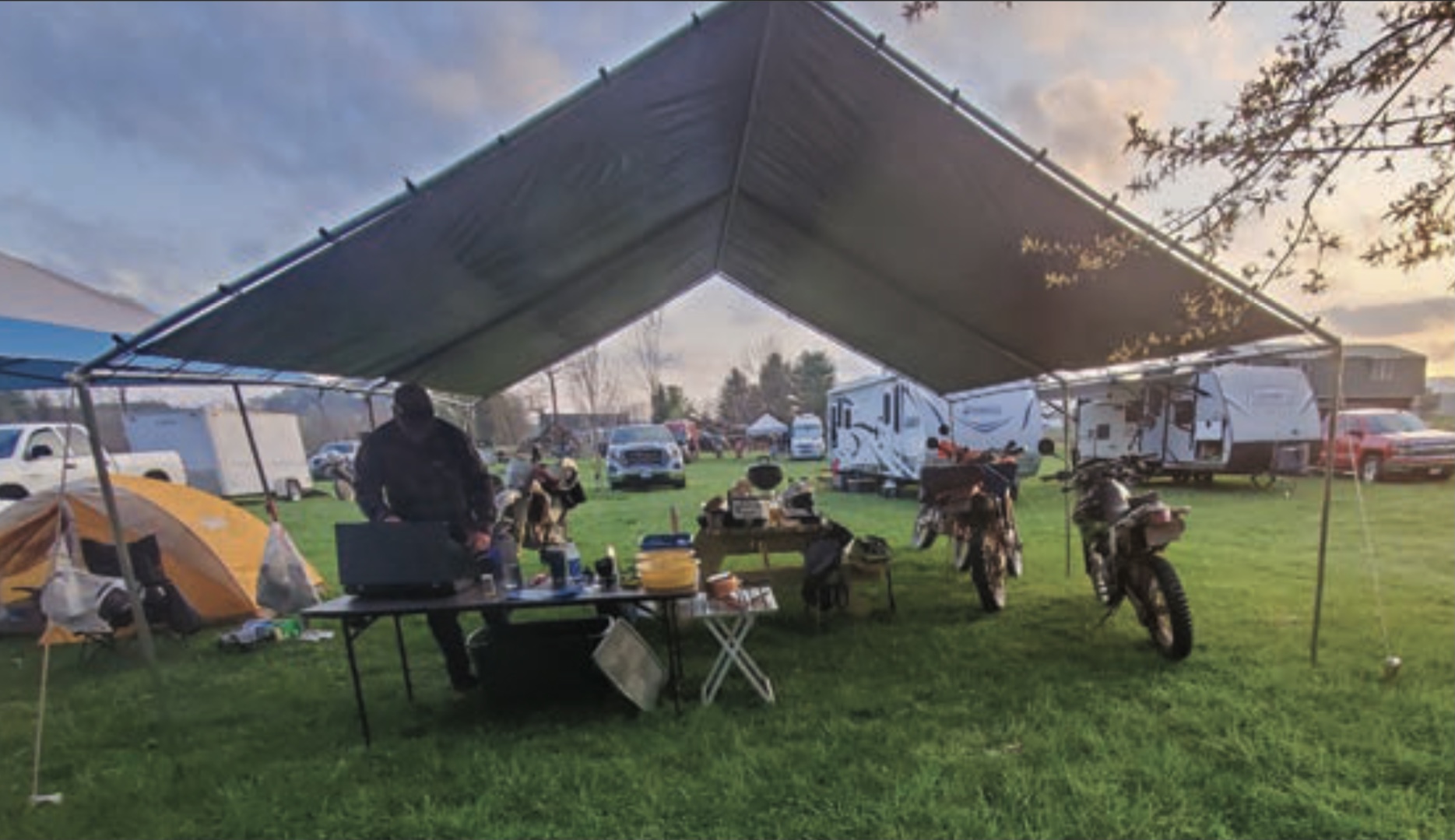 Saturday night we went to a nearby mom-and-pop Mexican place that had excellent food, then packed for the trip home. Sunday's weather was going to be cold and cloudy, according to the get-there-dry.com website – down in the low 40s much of the way. I had all my heavy cold weather gear but was concerned about George on his DR650 with no windshield and no heated gear. We left a bit after 8 AM, taking an interstate highway route. It was sunny and 50 degrees at first but soon turned cloudy and about 41 degrees. We didn't try to ride together because George only wanted to go about 65 MPH. I was comfy with the heat turned up and only stopped for gas once at a service area on the WV toll road. The temperature hit 50 about 25 miles South of Charleston, then stayed there until the clouds broke about 30 miles from home. It only took a bit over six hours to make the 435 miles. So how did George do? He wore every scrap of clothing and gear he brought on the trip and stopped four times for gas and to warm up. It took him about nine hours to go the 430 miles back to Cincinnati. Quite a ride!