It's Rally Season for the MSTA! That means that once again MSTA members, friends, and anyone that wants to come along can take advantage of any of the many MSTA rallies and rides scheduled from early spring and throughout the summer and autumn. Check out the MSTA calendar, located under the "Events" tab above, for the complete schedule and make plans to join us for a great time! Here's a short report that Doug Freeman put together about his trip to Arkansas for the oldest MSTA rally, the T-Rally. Under that report you will see several pictures from the event. Thanks to Gayla O'Brien, Mike Morris, and Brad Bachelor for the many pictures!
GREAT 4 DAY WEEKEND TRIP to the T-Rally
Wow, 4 great weather days in a row in May in the Ozarks! Sorry, no pics, just words. Headed out Thu morning for the MSTA T-Rally #33 in Harrison AR. With new chain & sprockets, new tires, and a repaired, better than OEM radiator (Myler Radiators, Utah), I pointed the Super Duke's nose southwest toward Pineville, MO about 8:30 am. I covered all my favorite back roads through SWMO, until I got to Reeds Spring MO, where I was informed that the MO76 bridge over Table Rock at Cape Fair was closed. Could've sworn I looked at the MODOT map and it was open but I missed it (I had crossed the bridge a few weeks ago and saw the signs for impending closure).
The detour provided a pleasant surprise though. As I made the sharp right turn on MO248 (headed west) in "downtown" Galena, there on the corner was The Farmer's Daughter Café. Almost noon, might as well give it a try. No frills, just good down home cookin' with good friendly service. They did have a 3 ft tall "Betty Boop" caricature on the counter along with some other interesting décor – worth a stop if you're in the area.
The rest of the route out to Pineville and back to Roaring River SP was great, with calm, cool, sun shining weather. The next 60 mi down MO86, AR143, and US62 was boring as hell, but there isn't any exciting way to get to Harrison. The radar detector was acting up and useless, so it was boring and slow. A total of 350mi, with ~275mi of curvy backroads. Upon arriving at the hotel I met 2 new to me MSTA'rs with whom I would spend the next 2 days zipping around the AR Ozarks with, Joel Scherzer (MN, Ninja 650 & FJR) and Mark Glorioso (Harrison AR, VFR1200- a "darksider"!).
For those uninformed, in motorcycledom, the "darkside" refers to running a car tire on the rear. It's blasphemous, right up there with politics, religion, and oil as an endless debate subject. When they invited me to ride with them, I figured I'll putz around with these guys for a few miles and then take off when I got bored with the leisurely pace. I was a non-believer, but after following Mark through some of AR's best roads at a very sporting velocity, a bike certainly can go around corners at a high lean angle using a car tire. Hey, I didn't believe it until I saw it. I'm not saying I'm a convert and a car tire goes on next, but I have witnessed it in action and have a much different opinion vs my previous 46 years of road riding.
Friday dawned another gorgeously cool, calm, sun shiny day. About 8:30 am the 4th member of our group, Rick Craig, arrived with his new Aprilia Tuono in tow. He had left Memphis ~3 am to get there. He quickly unloaded and we were on our way around 9:30-10 am. Mark took us on a great detour around the west edge of Harrison (locals know how to get around) and we were in Jasper quickly, on to Mt. Judea, AR 16 & south AR27 to Dover, and across to AR123, and back north to Mt Judea and Jasper.
During a break, Rick asked me if I used to have a Bandit 1200 (yes, a red one). He then recounted the story from about 20 years ago at the BS (Bull Shoals) Rally. Neither of us recalled just how this "group" got together, but there were about 8 of us on the south side of the lake and the ferry was closed for whatever reason. I said I knew the route around the lake east or west, and we elected to go west toward Branson.
This was before smart phones and weather radar in the palm of your hand, and it was cloudy anyway, so we didn't know a toad stranglin', alligator tear drop deluge awaited us to the west. Somewhere around Hollister (I don't remember the exact route), Noah would have been proud of the wall of rain that opened up on us. I ducked into the 1st station with an awning (already soaked to the bone), we needed gas anyway. Gassed up and waiting a few minutes for the rain to let up, lightening strikes and takes out power as far as we can see. At least we had gas! It's probably 8 pm by now, still raining hard, but we needed to get moving. We picked our way through car wrecks, downed power lines, and flooded roads to get back to Theodosia about 10 or 11 pm that night. US160 from Forsyth at night in the rain is no fun. Everybody made it without mishap and we were glad to have the cold banquet food and plenty of adult beverages that night.
Friday Evening I borrowed a test light and was able to trace my radar detector woes to an inline fuse that was a bit corroded and easily fixed. Saturday was a bit iffy. Definitely rain to the north, we headed south to the Catalpa Café in Oark. I had been by the Catalpa Café numerous times over the years but things never worked out to be able to eat there. I wish they had worked out, as that is some excellent food! It's a one man operation, so he can get busy, and you need to check FB for open hours, but it's worth it! We ran into some wet roads and a bit of mist the last 25mi getting back to Jasper, the only "rain" I ran into for 4 days! It was great to make some new friends and see a lot of old ones. Event attendance was a bit light (~25 people). All I know to say is a lot of folks missed out on a great weekend of riding.
Sunday morning looked terrible. Looking out the hotel window at 6am, the asphalt is wet and fog engulfs everything. By 7 the fog was lifting, and by 8:30 it was another perfect day with some southerly wind. There were 4 sections of road I hadn't had a chance to ride – AR74 Ponca to Jasper, AR14 through the Buffalo river, AR9 Allison to Melborne, and Push Mountain. After PMR I headed north on AR5 (ARDOT is prepping it for pavement overlay), west to MO125 and northeast to home, Lebanon MO, with 400 mi on the day. ~1250mi in 4 days through the Ozarks. Few places in the US provide a sporty riding experience like the Ozarks. It's nice to have it as my "backyard playground". If you haven't ridden the chip and seal back roads and highways of MO & AR, be aware the roads are hard on tires. I might have another 500mi left on my "new" back tire. If you come to play, figure ½ your normal mileage out of tires.
PICTURES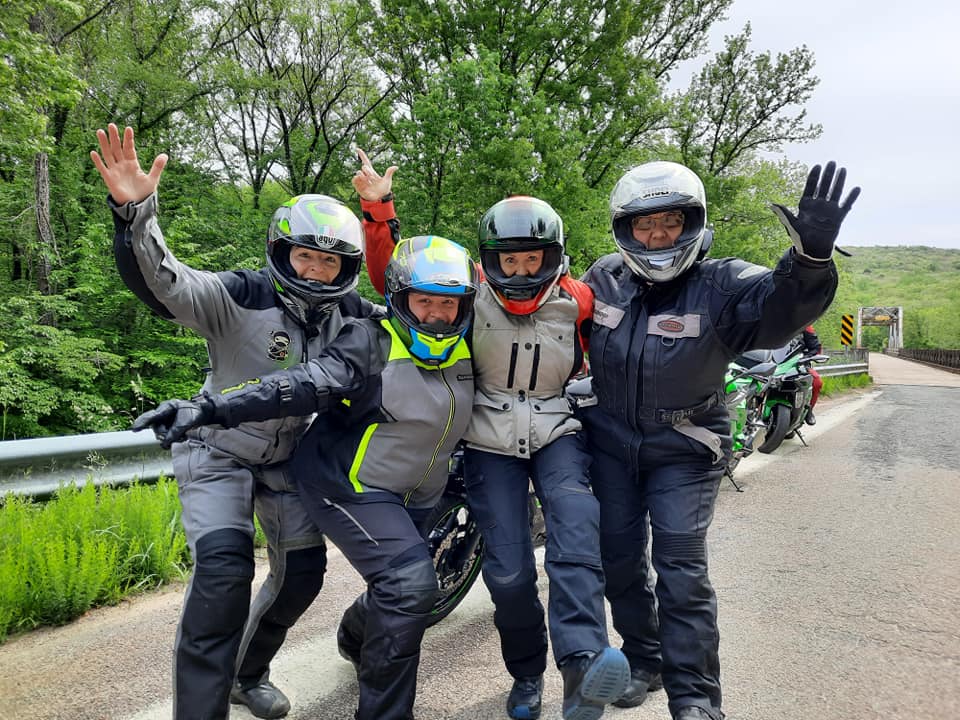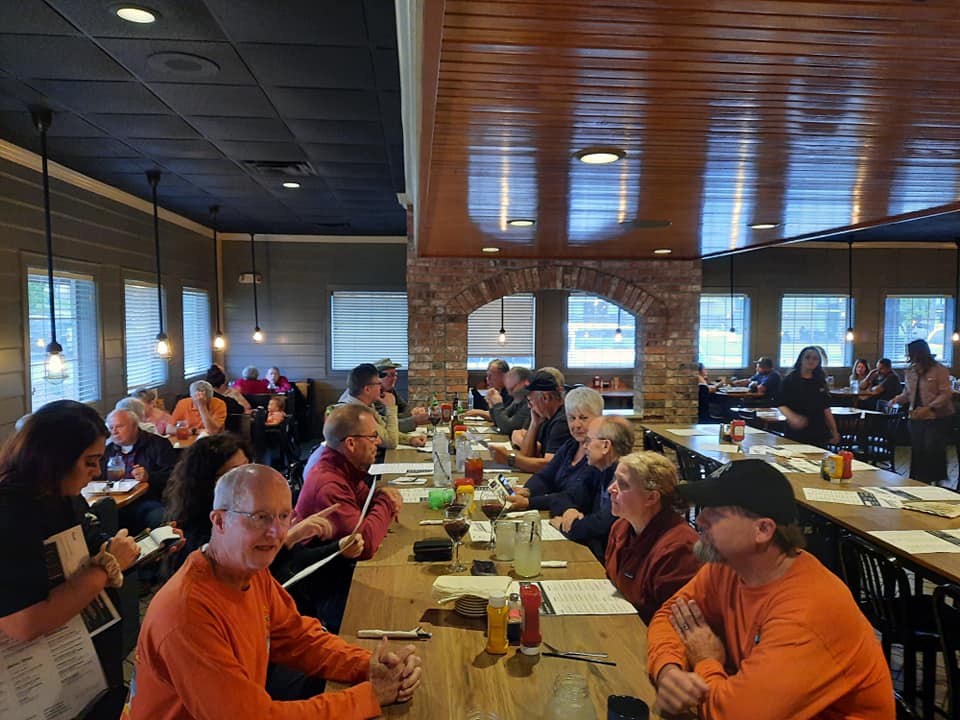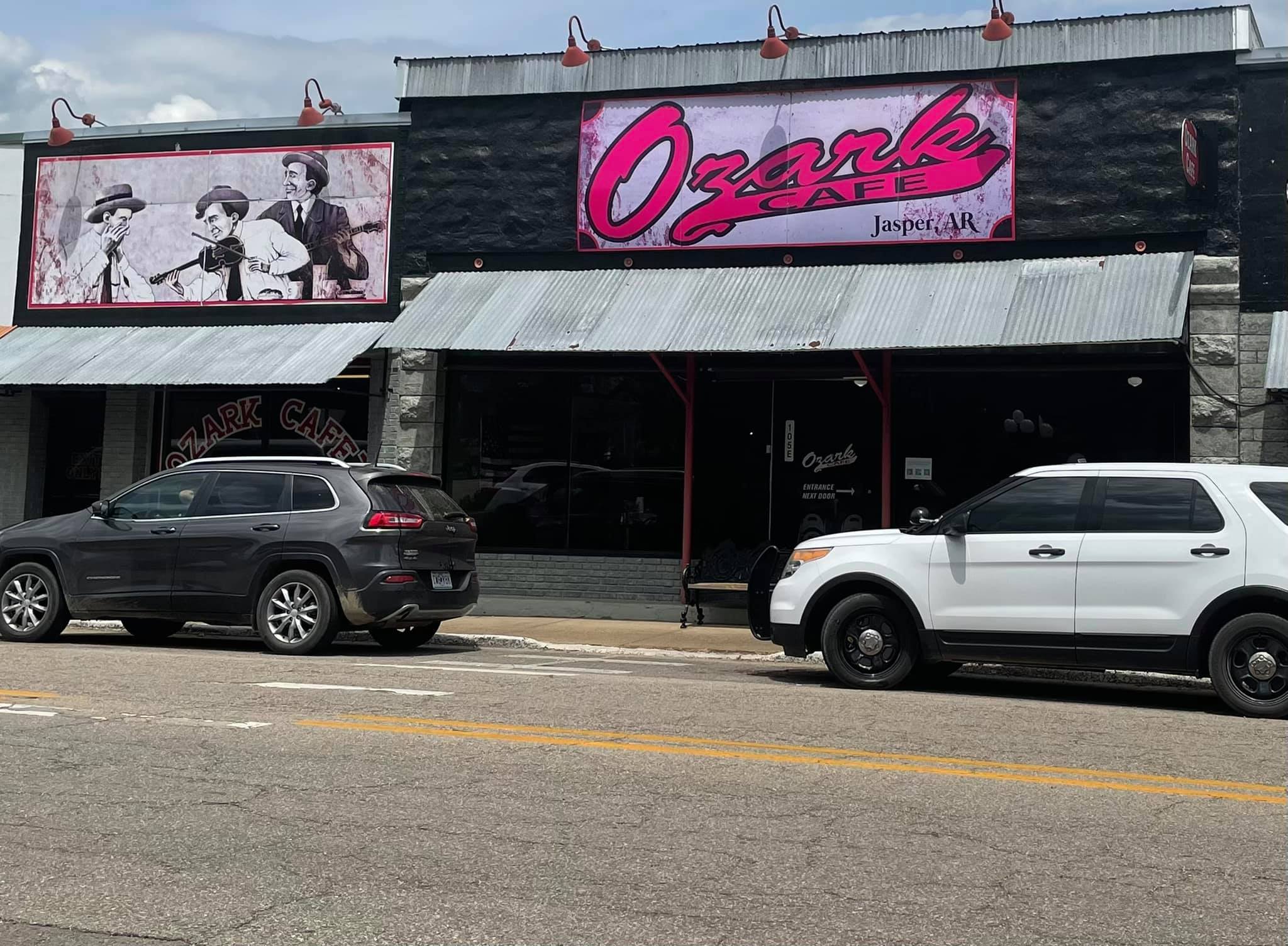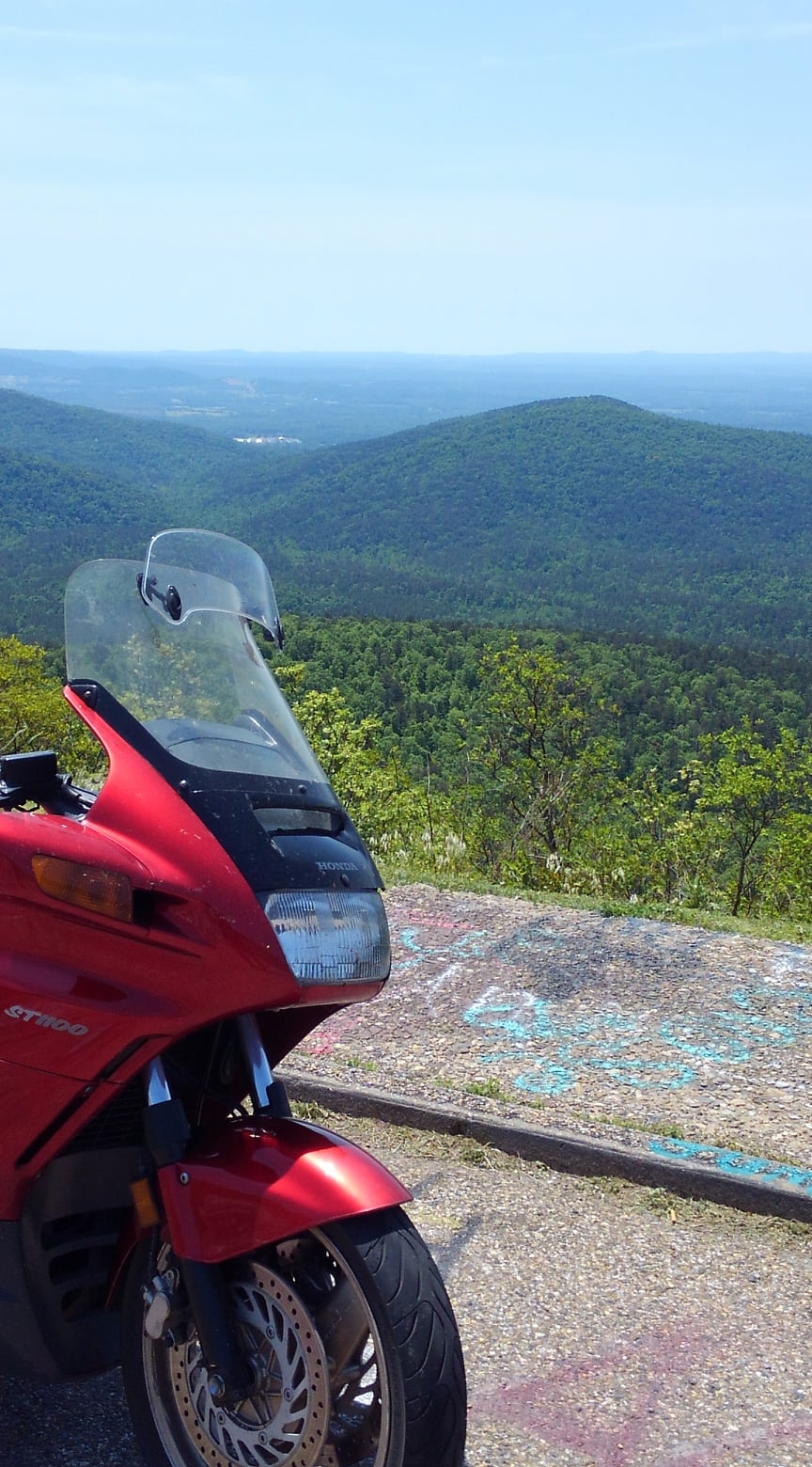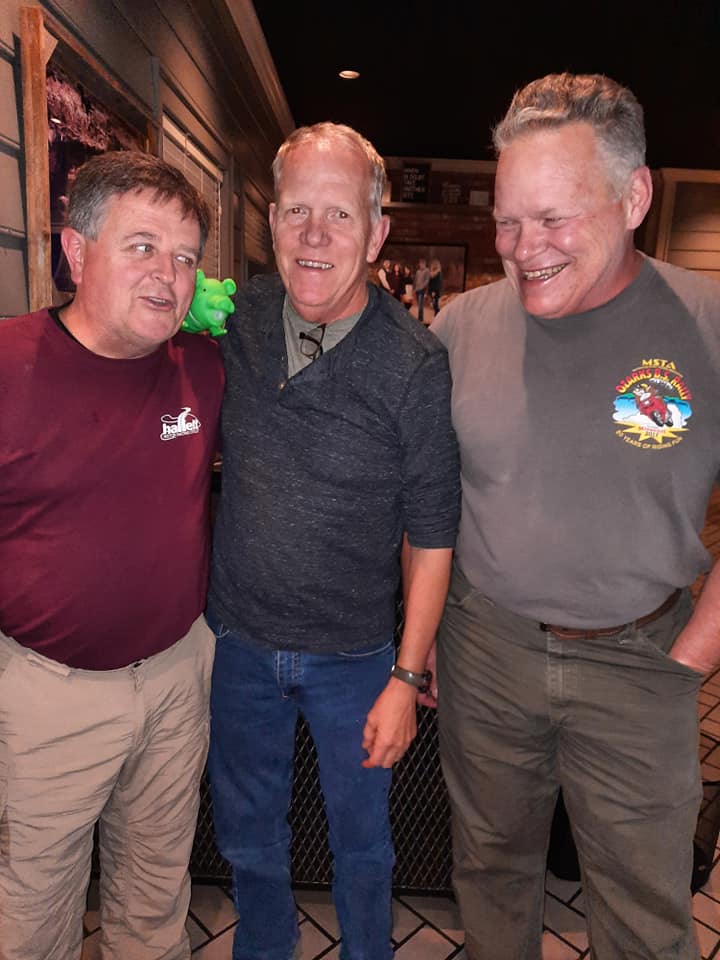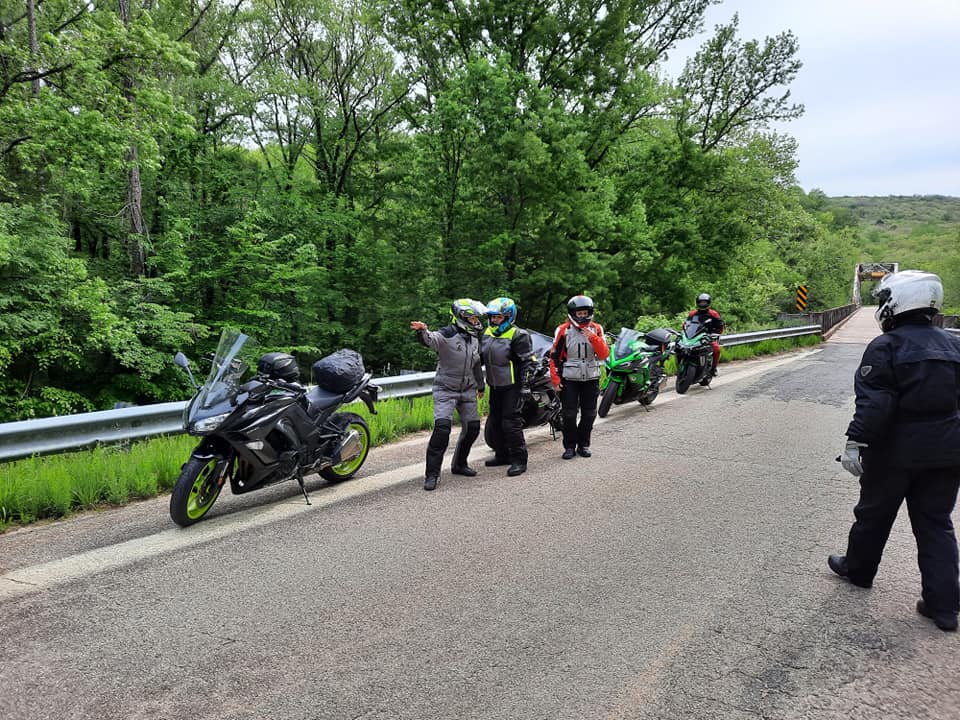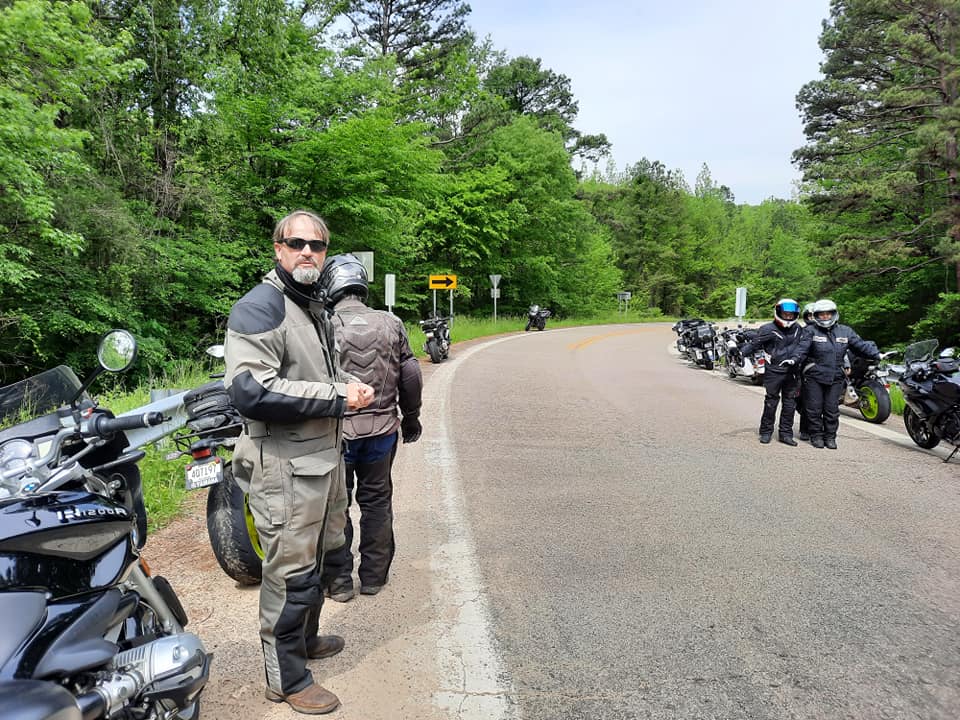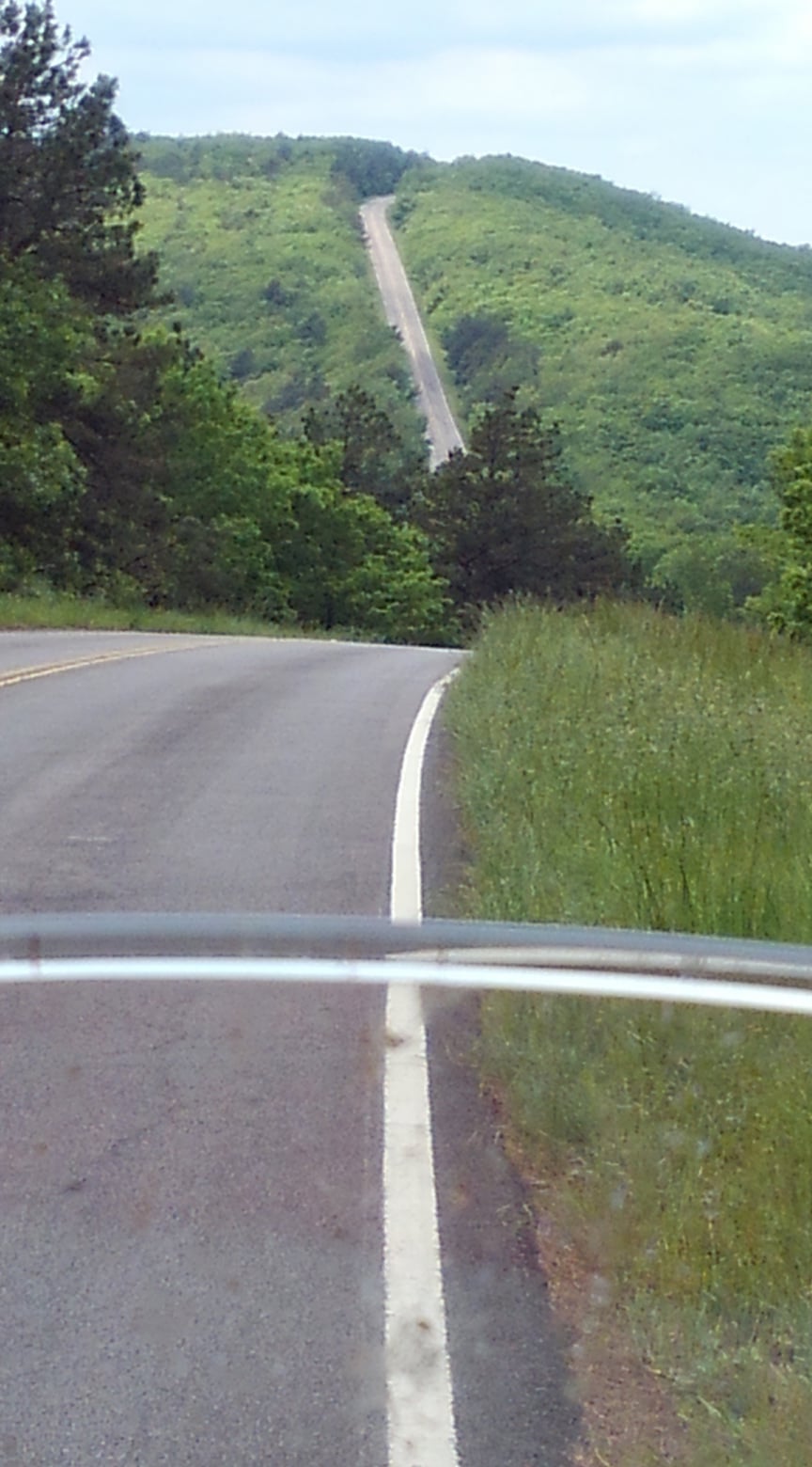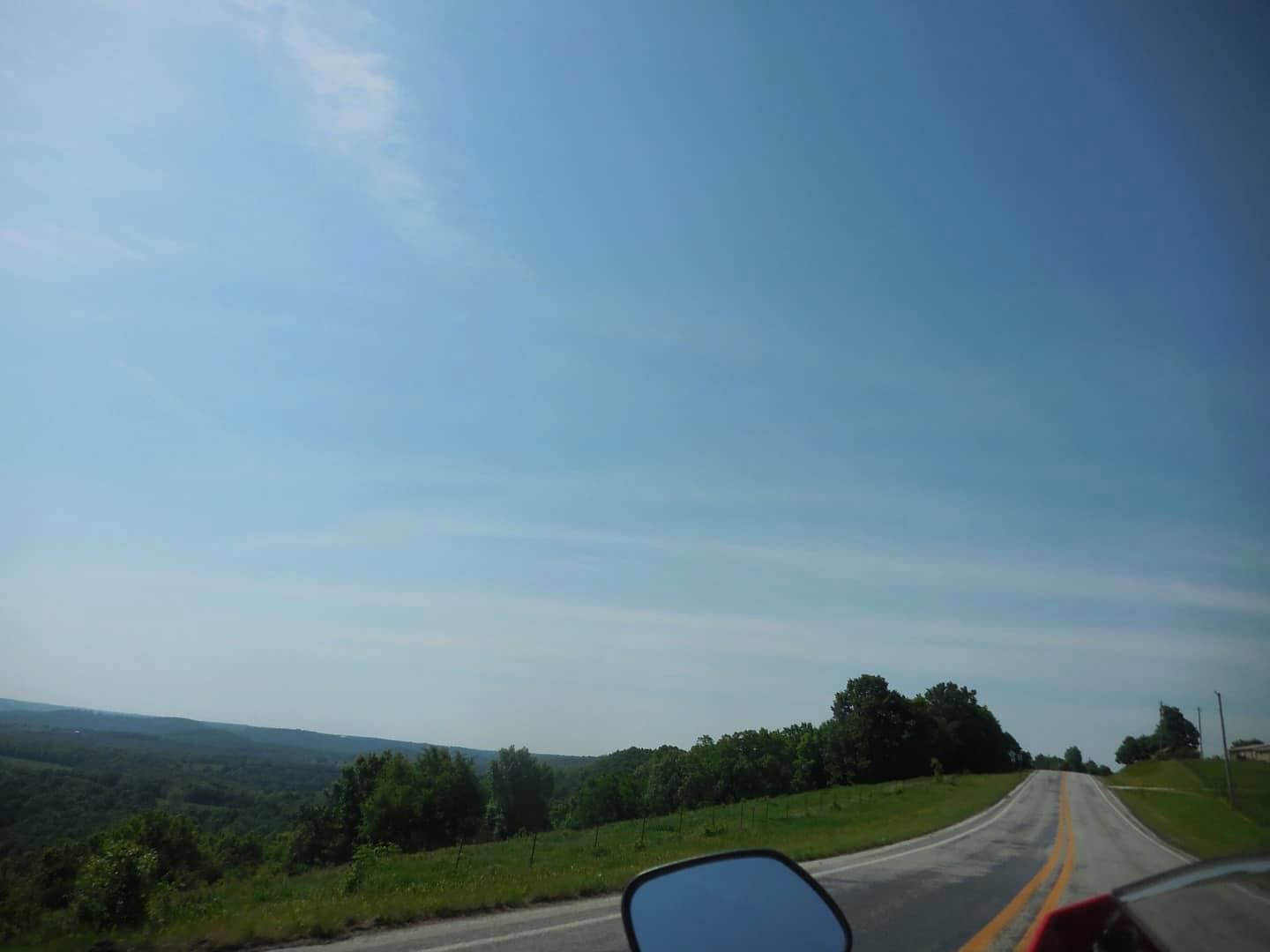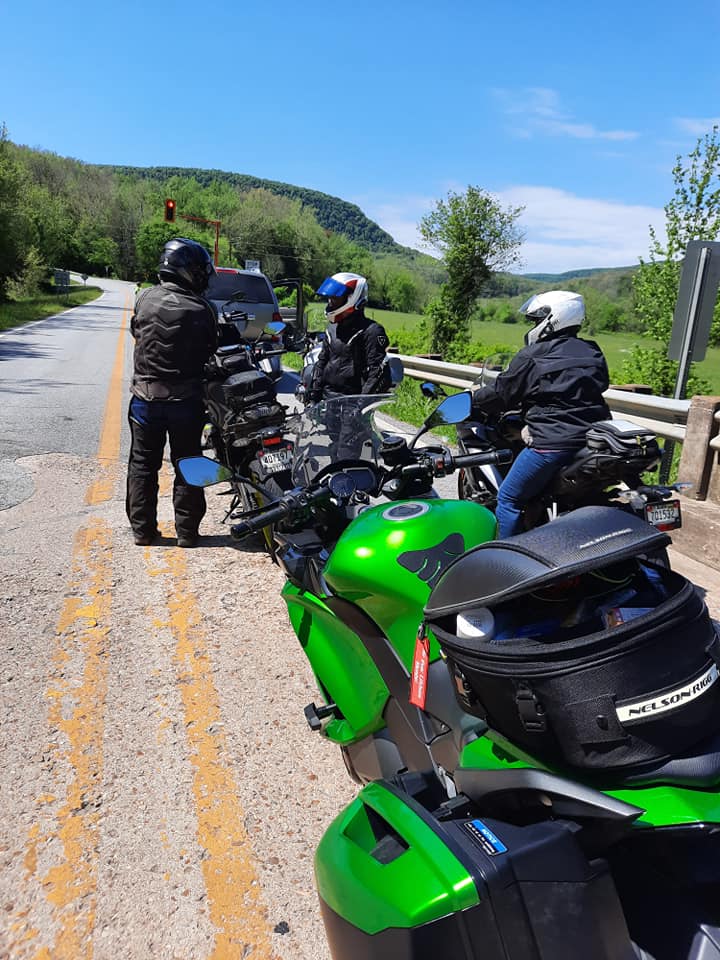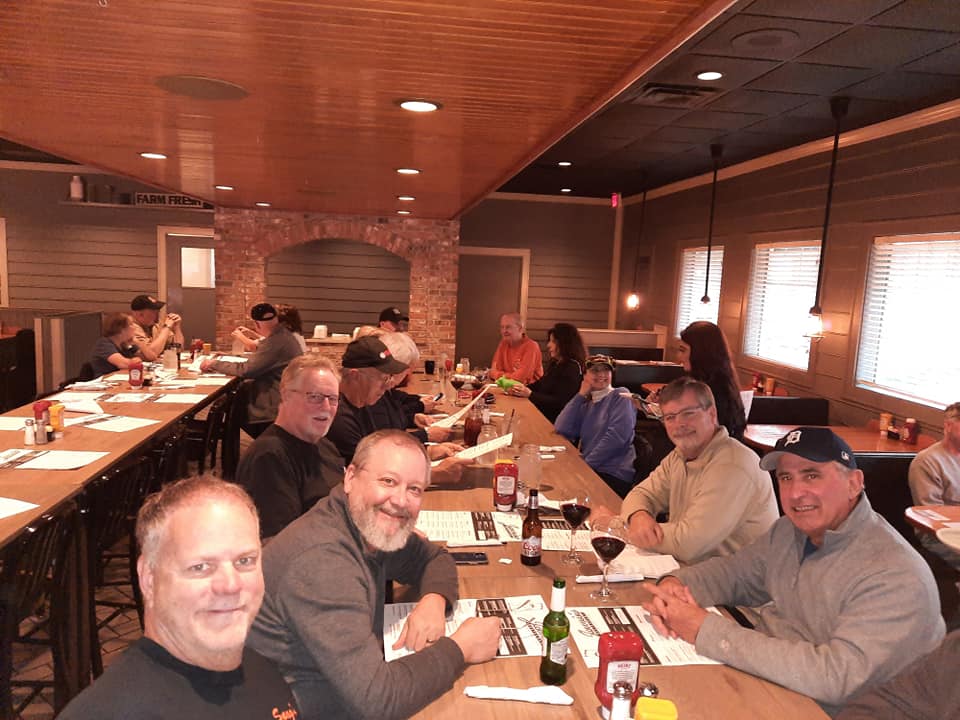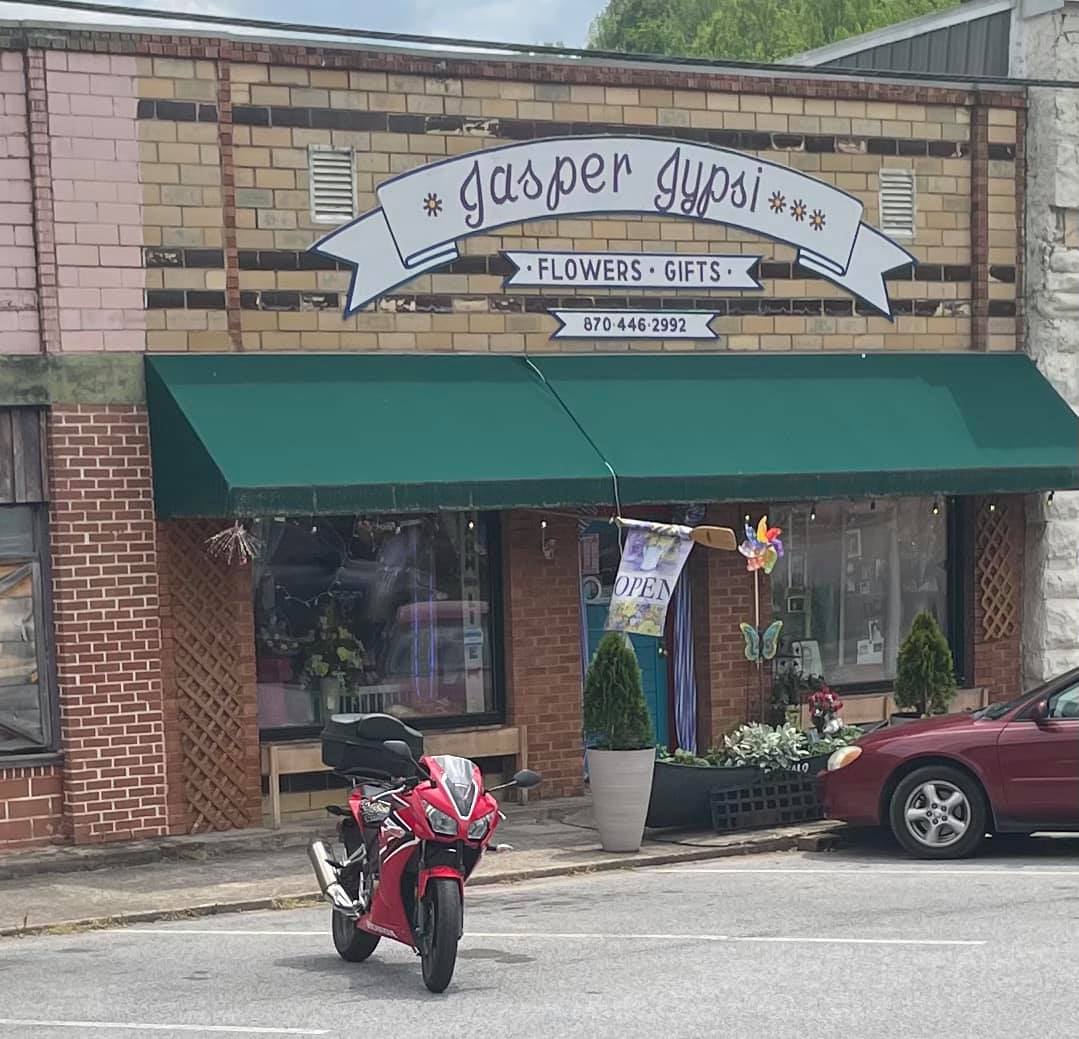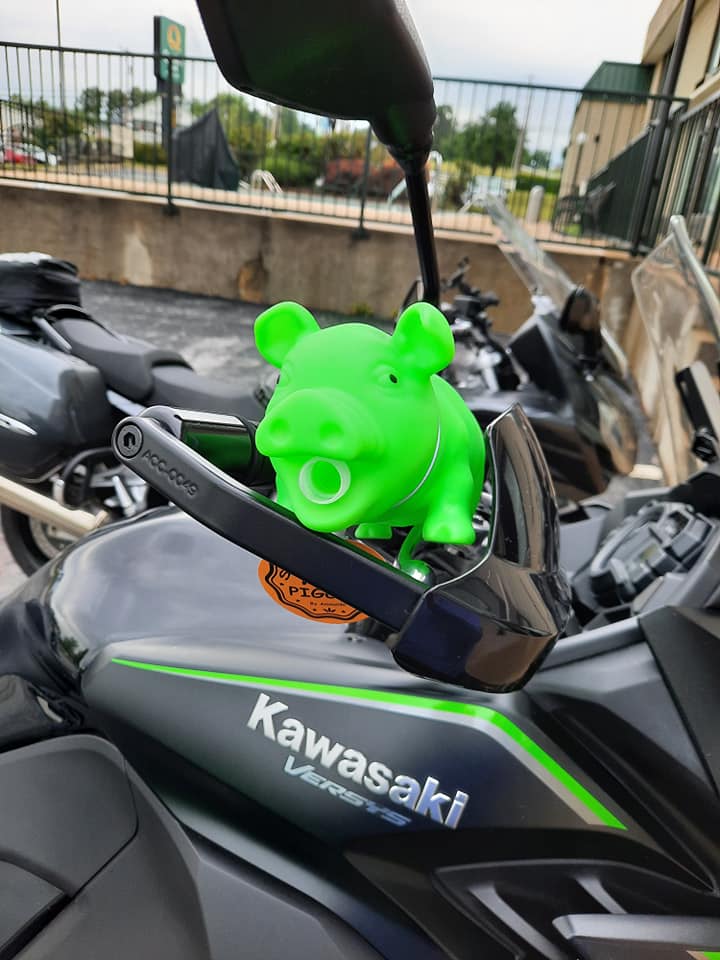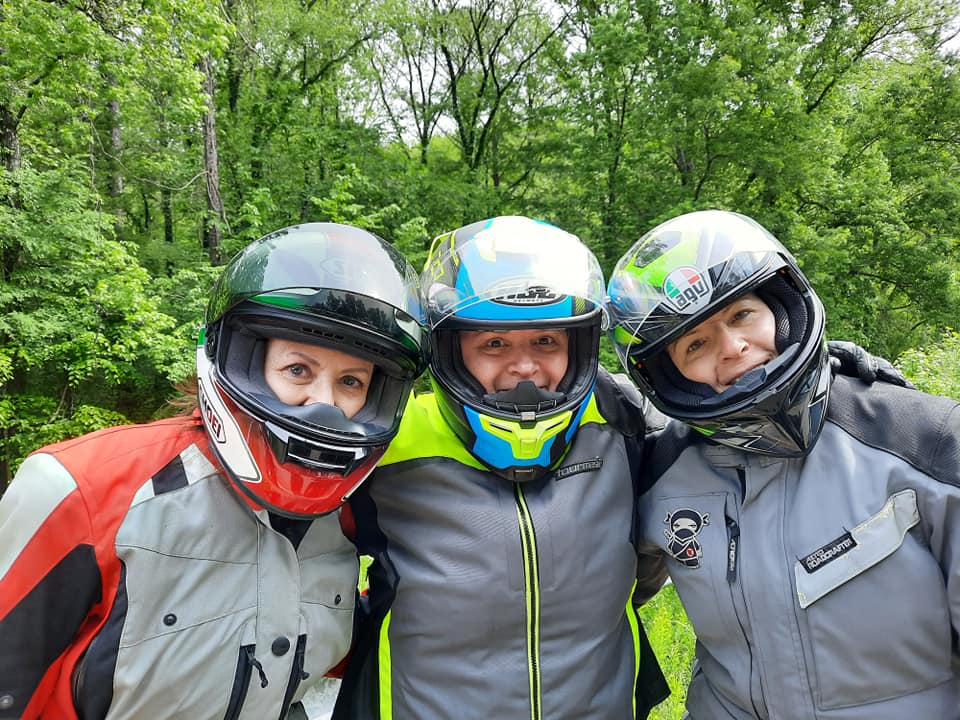 Primary Sidebar