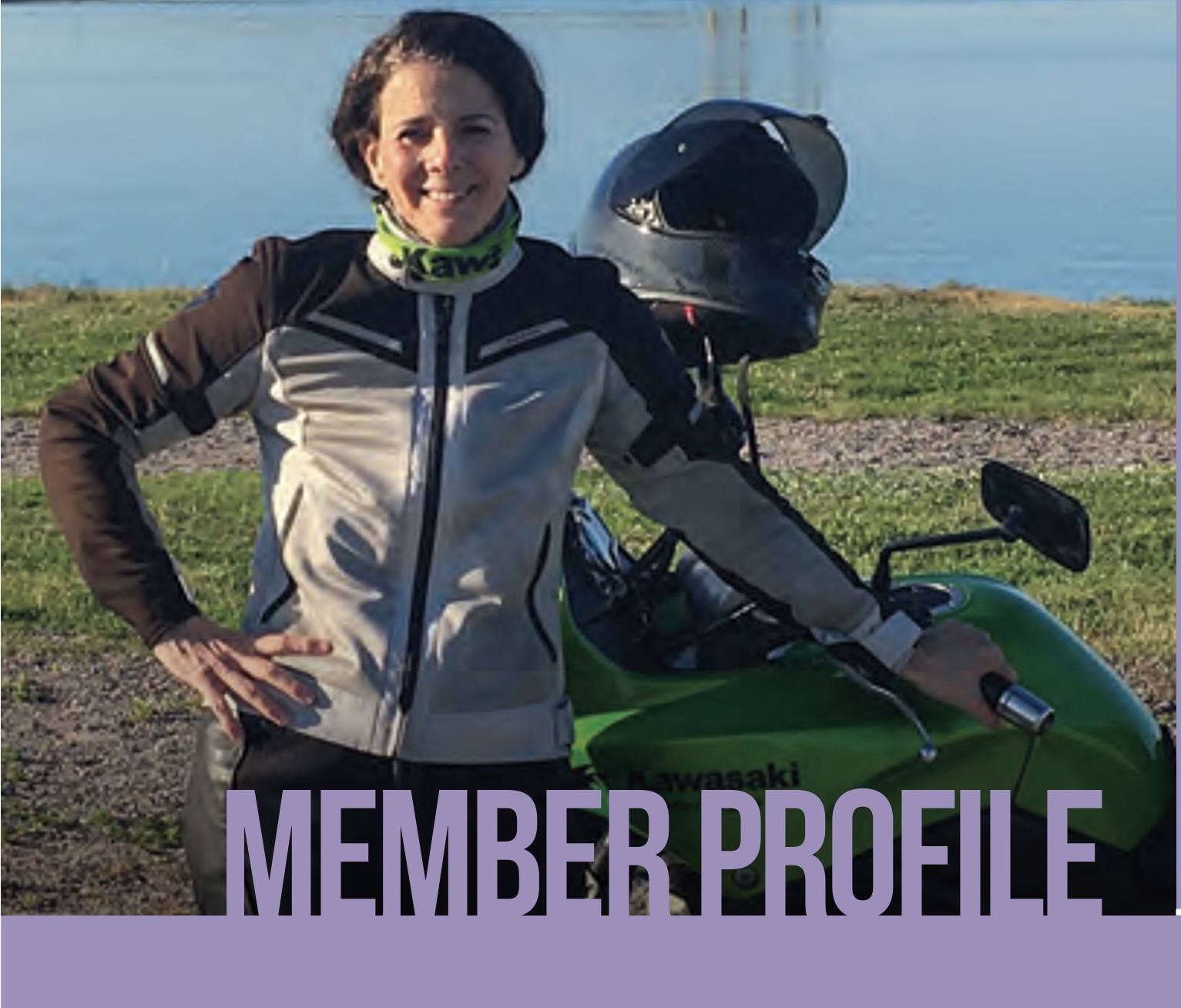 Hometown/State? I was born in Indianola, Mississippi, and attended college in Atlanta, Georgia. My working career has been spent as a paralegal based in Nashville and more recently in Memphis, Tennessee.
What was your first motorcycle? My first bike was a 2008 Lime Green Kawasaki Ninja 250. The Ninja proved to be a good fit for me in size and power. It was fun to ride and not too intimidating.
Current motorcycles? I own a Kawasaki Versys 650 and a Triumph Street Cup 900.
What is your all-time favorite motorcycle? For me, it's the Ducati 1098. I prefer the sporting end of the motorcycle spectrum. I love the sound of a dry clutch. The Ducati 1098 is sexy rolling art.
How long have you been riding? I have been riding motorcycles for 18 years. In that time, I have been lucky enough to experience nearly 100,000 miles sitting on the saddle.
When did you join the MSTA? I joined the club in September 2010
How did you hear about the MSTA? I learned about the MSTA from members of the Mid-South Sport Riders club, based out of Memphis, Tennessee.
Who or what was your biggest influence in motorcycling? My brother-in-law was my biggest influence. He's the one that got me started on my motorcycle CISSY BRASLOW ries behind. Getting into the saddle gives me a sense that I am doing something pretty special that not everyone is able to do. I love the sound and feel of the bikes. Twisties and big sweepers just feels good. Motorcyclists are so friendly anywhere you go. journey. He coaxed me onto the back of his BMW K bike, and we rode from Fresno, California east to Kings Canyon National Park and then south to the Sequoia National Forest. I was hooked. I am also lucky enough to have attended seven MotoGP races at Laguna Seca over the years, and that made me love the sport even more.
Where are your favorite places to ride? I have been on so many great roads that are unfortunately not close to Memphis. The more accessible ones that I enjoy are in Arkansas, East TN/NC (Deals Gap) and North Georgia.
Describe a memorable motorcycle adventure? My first big trip with Clay Gott comes to mind. We did a western loop after leaving the Bull Shoals rally. We rode in Missouri, Iowa, South Dakota, Nebraska, Wyoming, Utah, Colorado, Kansas, Texas and back to Tennessee. I was blown away by the beauty of South Dakota and the fantastic roads we rode on. I want to go to South Dakota again.
What is the best motorcycle advice or tip learned through the years? The start to my long association with motorcycling was a rough one. However, this wisdom was ingrained into my brain and has served me well – look where you want to go and make the turn.
What turns you on about motorcycles or riding? As cliché as it is, when I am on the bike I get to leave my daily grind and all the worries behind.
What do you get out of your MSTA membership? I have met some great people I otherwise would never have met, and I get to ride roads that I may not otherwise get to ride if it were not for the rallies.
What are your hobbies and interests outside of motorcycling? I love music and attending concerts. I have a great group of friends that I get to work out with at the gym every day, who keep me young and motivated.