MSTA Member Profile: Amy Bullock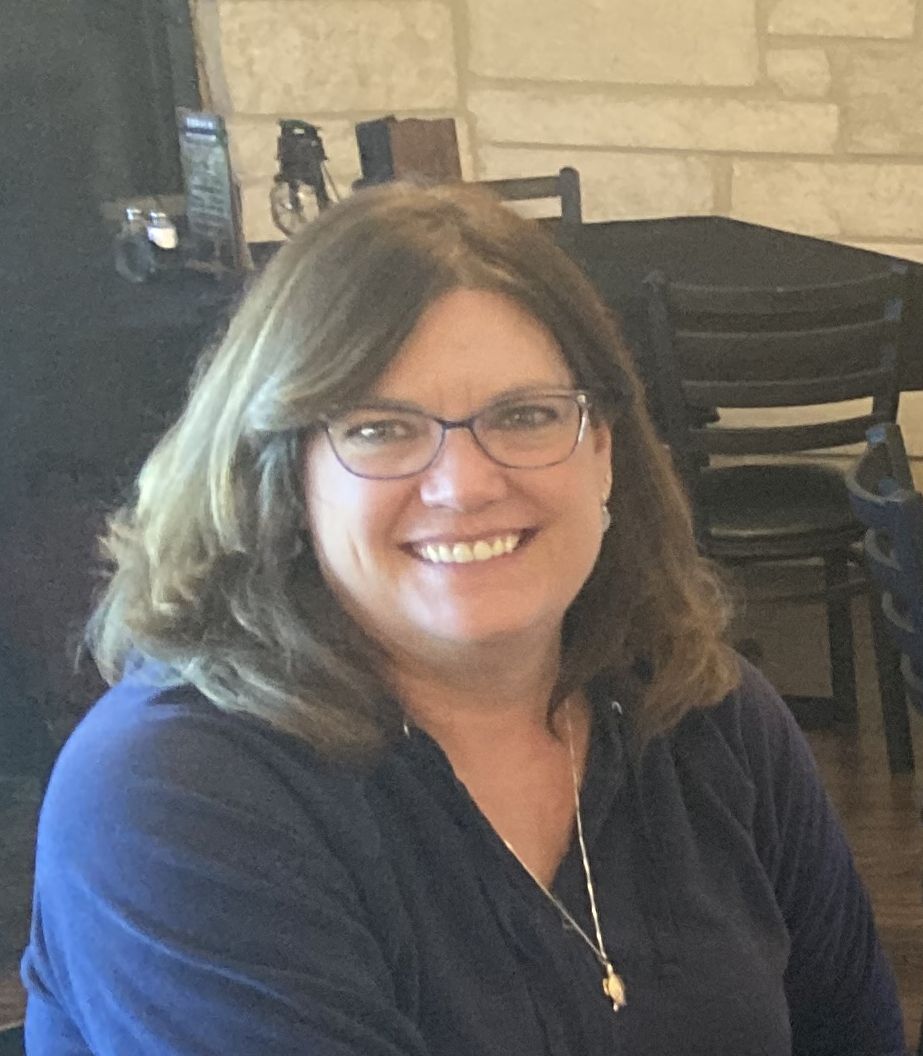 Hometown/State? I've spent much of my life living in Longmont, Colorado.
What was your first motorcycle? Mine was a silver 2006 Honda Shadow.
Current motorcycle(s)? I currently ride a 1991 Honda ST1100.
What is your all-time favorite motorcycle? I once owned a 2011 Harley-Davidson Sportster 1200. It was the motorcycle that I thought I always wanted. I enjoyed lots of things about it, but it turned out that I love the riding position on a sport touring bike much more. I do love my old ST1100, but I believe that I have not found my all-time favorite motorcycle, yet.
How long have you been riding? I have been riding motorcycles for ten years.
When did you join the MSTA? I joined the club in December 2022.
How did you hear about the MSTA? My boyfriend, Chad Pippin, joined the club and I attended some meetings with him. I enjoyed the people I met so much that I wanted to join myself.
Who or what was your biggest influence in motorcycling? Recently, it has been Chad Pippin. As a motorcycle rider for most of his life, Chad encourages me and gets me out to ride. Originally I took the basic rider's class as a favor to a friend, Alex Montoya. He wanted to learn to ride and the friend he was going to take the class with bailed on him. I stepped up to take the class with Alex, thinking I would never do anything with my new skills. I probably never would have learned to ride if it weren't for Alex wanting to take the class. Ironically, he does not ride.
Where are your favorite places to ride? I ride mostly in the canyons along the Front Range because they are close. My favorite ride, however, is the Colorado State Highway 105 Palmer Lake Loop.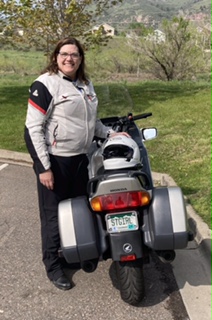 Describe a memorable motorcycle adventure? My biggest achievement motorcycling is when Chad and I joined four other friends on a road trip to Taos, New Mexico. I had never been out of Colorado on a bike. I wasn't sure I was capable of a ride that far. We took US-285 south to stay off the Interstate. I was the only girl riding my own bike. We spent a few days there and rode back home. It made me feel like a "real" rider!
What is the best motorcycle advice or tip learned through the years? Ride your own ride. Do not try to keep up with anyone above your capabilities. While it is good to have someone to push you to learn more, always know your comfort zone and stick to it.
What turns you on about motorcycles or riding? The freedom of being in the open air without being surrounded by a metal cage. I like feeling the wind and smelling the air all while leaving my troubles behind.
What are your hobbies and interests outside of motorcycling? I have a wide variety of interests. I love to craft and sew. Mostly I sew quilts. I have been hunting for deer and elk with family and friends on the west side of the state for several years. I like doing home improvement projects. I do some auto work . . . while I say that I don't like auto work, it does seem to be one of my hobbies. I enjoy being outside, hanging with friends, family, and neighbors. I love to hang out at the pool all summer long, at least 3-4 times per week. I have quite the collection of pool floats and toys that I share with the neighborhood kids.