Ever since I have been a young child, I have liked to read. I know that many kids grow up not liking to sit and read, but it is something that I have always been fond of doing. When you consider that I was very athletic and have also always loved cars, motorcycles, planes, and virtually anything that went fast and made noise, my love of reading would probably surprise many people. But there it is, I love to read. Books, magazines, newspapers, the internet, it doesn't matter. A breakfast I read the cereal boxes. A lunch I've usually got a magazine on my lap. If I'm eating dinner by myself, I'm cruising the internet chat boards or reading an on-line newspaper. In the evening, I've got a good book in front of me. I love to read, and I love to read about many different subjects. This has led me to accumulate a fairly extensive library of books in my possession or saved on my tablet. I've got somewhere between 400-500 books in my possession at any one time. I tend to buy and give away books after I am finished with them, and only keep the best for myself. Many I have read more than once. Many more I borrow from the library (something I started doing as a young lad) and return when finished. As a youngster that couldn't really afford to buy many books, I was always going to the library. My mom (who gave me my love of reading) would take my brothers and I to the library once a week, or so. There we would all pick 4-5 books that we each wanted to check out. Once we got them home, we would all sit down in various parts of the house and start reading the books we each brought home. Once done with our own, we would start trading with each other. Watching TV was something we only did when my dad was watching shows he wanted, and the internet hadn't been invented yet. So, we either played some kind of ball with each other and the kids in the neighborhood or read.
High up on my list of subjects to read about as a kid were sports and cars. If a book combined cars with racing, so much the better. Somewhere around the age of 11 or so I picked up a book at the library called Two-Wheeled Thunder by William Campbell Gualt. Little did I know at the time that this book was the seed for what became a lifetime fascination and love affair with motorcycles. It was simple story of two high school buddies and their trials and tribulations growing up in the 1960 in Southern California and racing motorcycles. Their friendship, their falling out as they became competitors, and their eventual reconciliation. Written for juveniles such as myself at that time. I loved it! I still do. I mean, just look at that cover! How could a kid of 11-12 not want to pick it up and read it?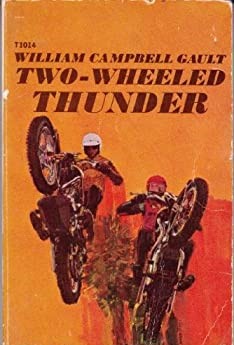 Throughout my elementary and high school years, I picked up and read many more books, but motorcycle books were always hard to find. For the most part my motorcycle reading came from magazines, not books. (if you discount shop manuals) But boy did we have a lot of those to choose from. Cycle, Motorcyclist, Bike, etc. were the mainstream ones. Bikes mags like Easy Rider were also popular, but we had to be sure we didn't leave those laying around where Mom could see them. My older brother was just as keen as I am on bikes, so I was often borrowing his after he was done with them. What beautiful bikes! Yeah bikes, that's it wink, wink. Somewhere around my senior year in high school I picked up the next motorcycle book that was to have a large influence on my life…Zen and the Art of Motorcycle Maintenace by Robert Pirsig. I'm sure you've possibly heard of it?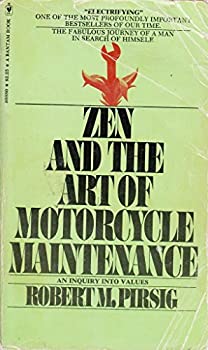 At first I just read it for the travel narrative, but that really had an impact on me. You mean that you can travel on a motorcycle? Like just take a trip? Wow! Outside of Bronson on TV, I don't think I had ever seen or heard of anyone traveling on a motorcycle! It had never occurred to me that someone wouldn't take a car or van on a vacation. How else are you going to carry all the camping equipment you might need? What a great idea! You might say that is where I first caught the motorcycle touring bug. But it would be many years before I was able to give this bug it's just due and actually begin traveling via motorcycle.
Like many others life just kind of got in the way. Mind you, I am not complaining! But marriage, jobs, young kids, and other obligations prevented me from actually having the time or money to indulge myself in my motorcycle touring fantasies. While i still had a bike during that time period, it wasn't that often that I found time to ride it and the thought of actually taking a trip on it was never something I had. It wasn't until my youngest got old enough to ride on the back that the idea of taking an overnight camping trip on a motorcycle came to mind. As a family, we had gone camping in the past, with me pulling a small trailer behind my truck (and the kids riding in the bed of the truck under a bed cap and lying on an air mattress), so the idea of camping wasn't new. Just the motorcycle part.
But all during that time, I was building my motorcycle book library.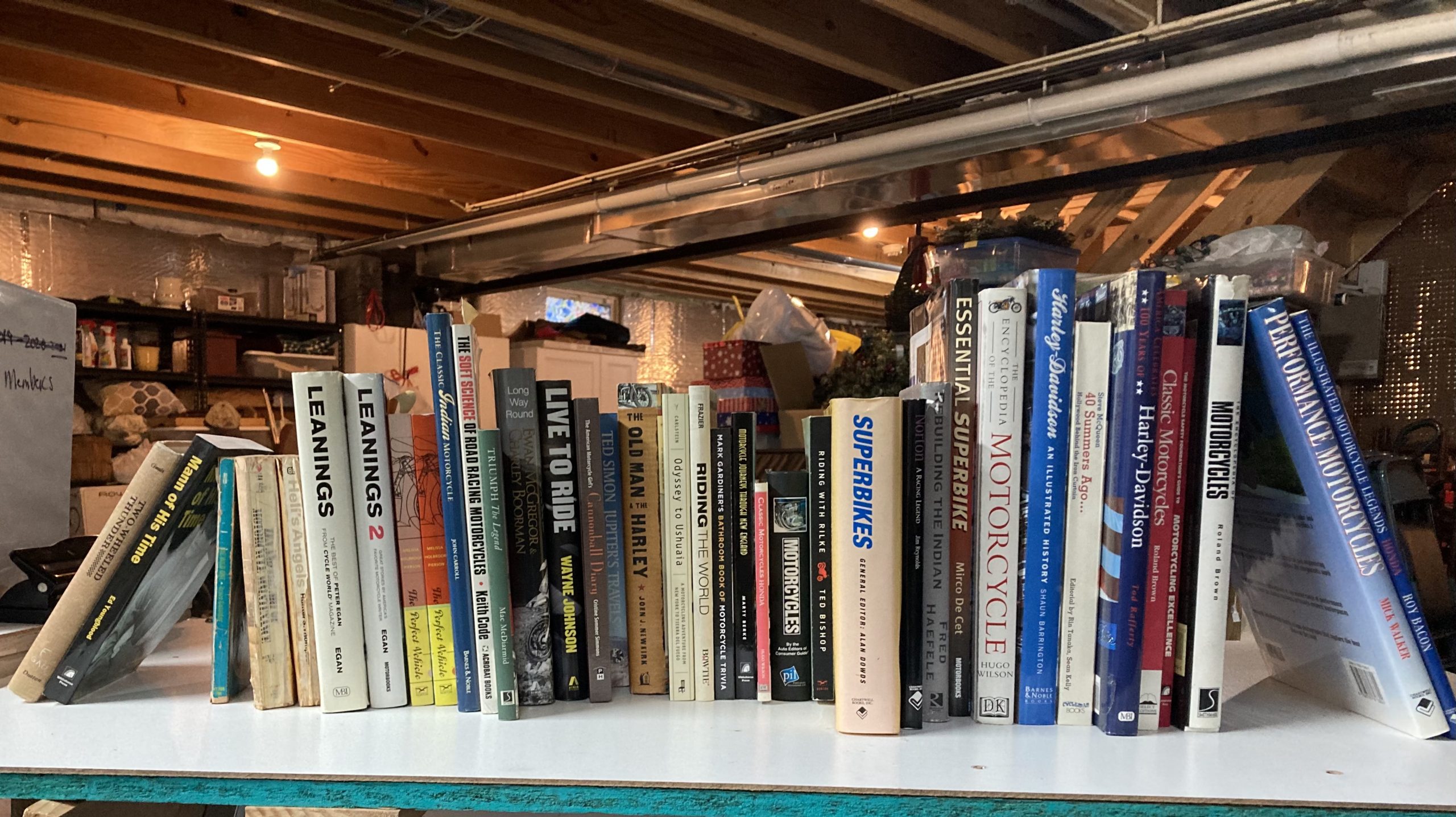 I acquired the books through various methods. Some I received as gifts. Others were bought at yard sales or from closeout tables in bookstores. A few were even purchased through classified ads in various internet forums. One of my earliest purchases was a copy of Peter Egan's Leanings, which was later added to with Leanings 2. I've always been a big fan of his writings and have bought magazines just so that I could read articles that he wrote for them.
Coffee table books on motorcycles have also been a favorite of mine, and I've found that they can be picked up cheaply by checking out the discontinued and sale racks at stores like Barnes and Nobels. One of the best is The Encyclopedia of Motorcycles, by Hugo Wilson.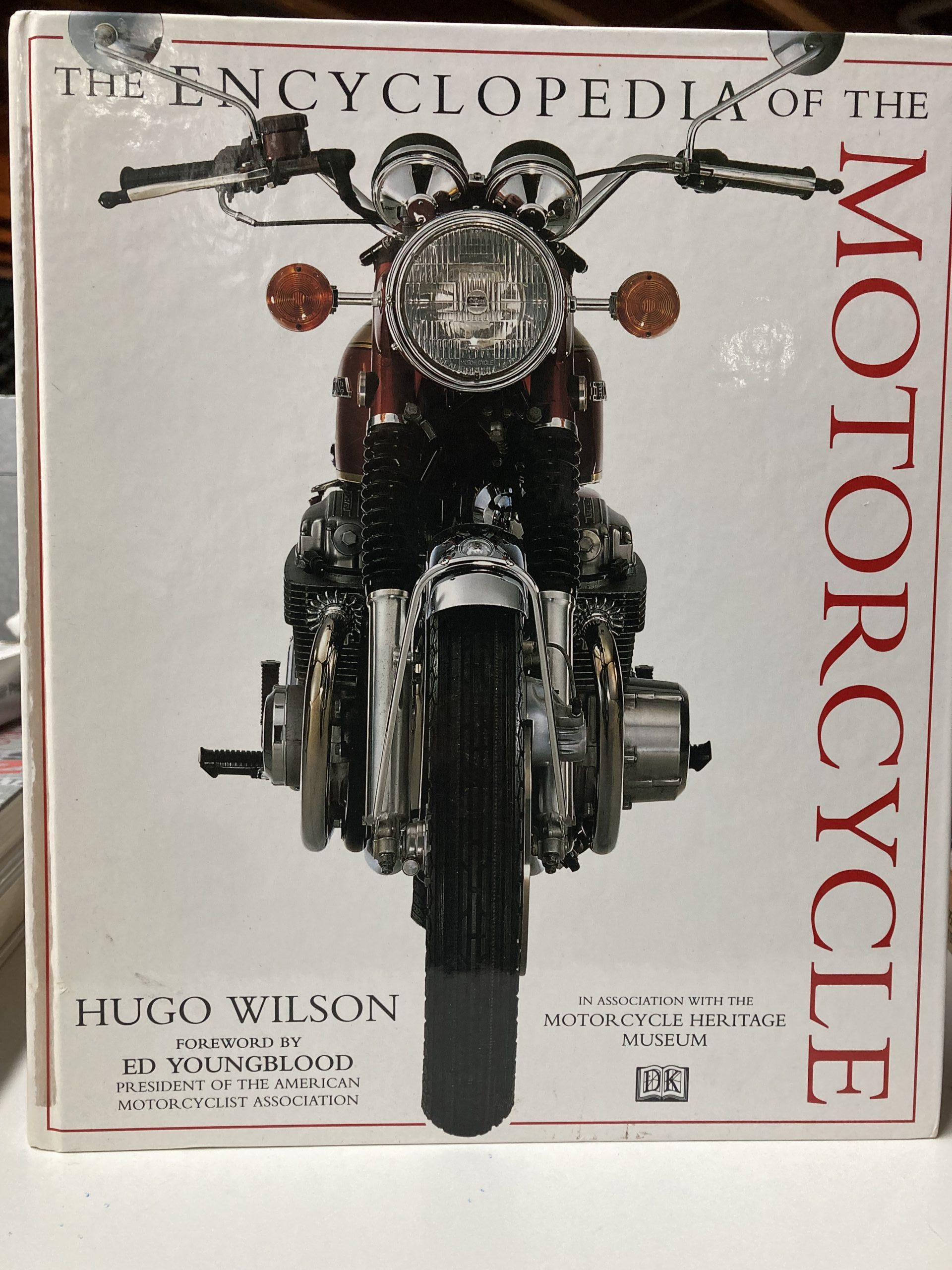 As I said earlier, I like to read on lots of subjects. History, told as stores and not just bland dates and facts, is one of my favorite subjects to read about. So when I ran across a copy of 40 Summers Ago, the story of Steve McQueen and the 1964 ISDT US Team and its adventures in East Germany. The edition I have is written in both English and Japanese and is very picture heavy.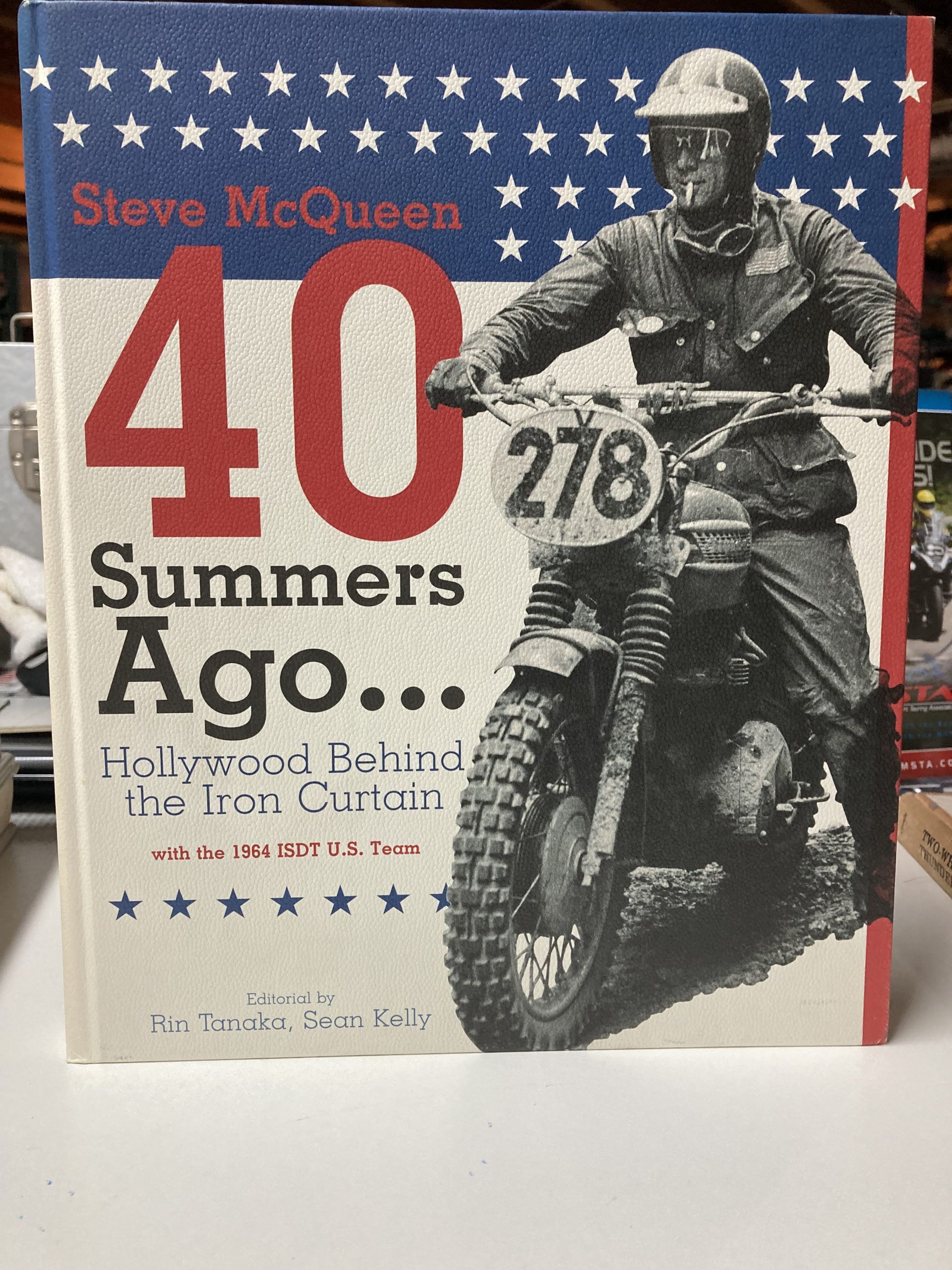 Travel essays are also a part of the collection. Long Way Round, Jupitor's Travels, Odyssey to Ushuaia and others are included in my library. Personally I have no desire to sell everything and just travel around the world, or even just partway, but I do enjoy reading about others that have done so.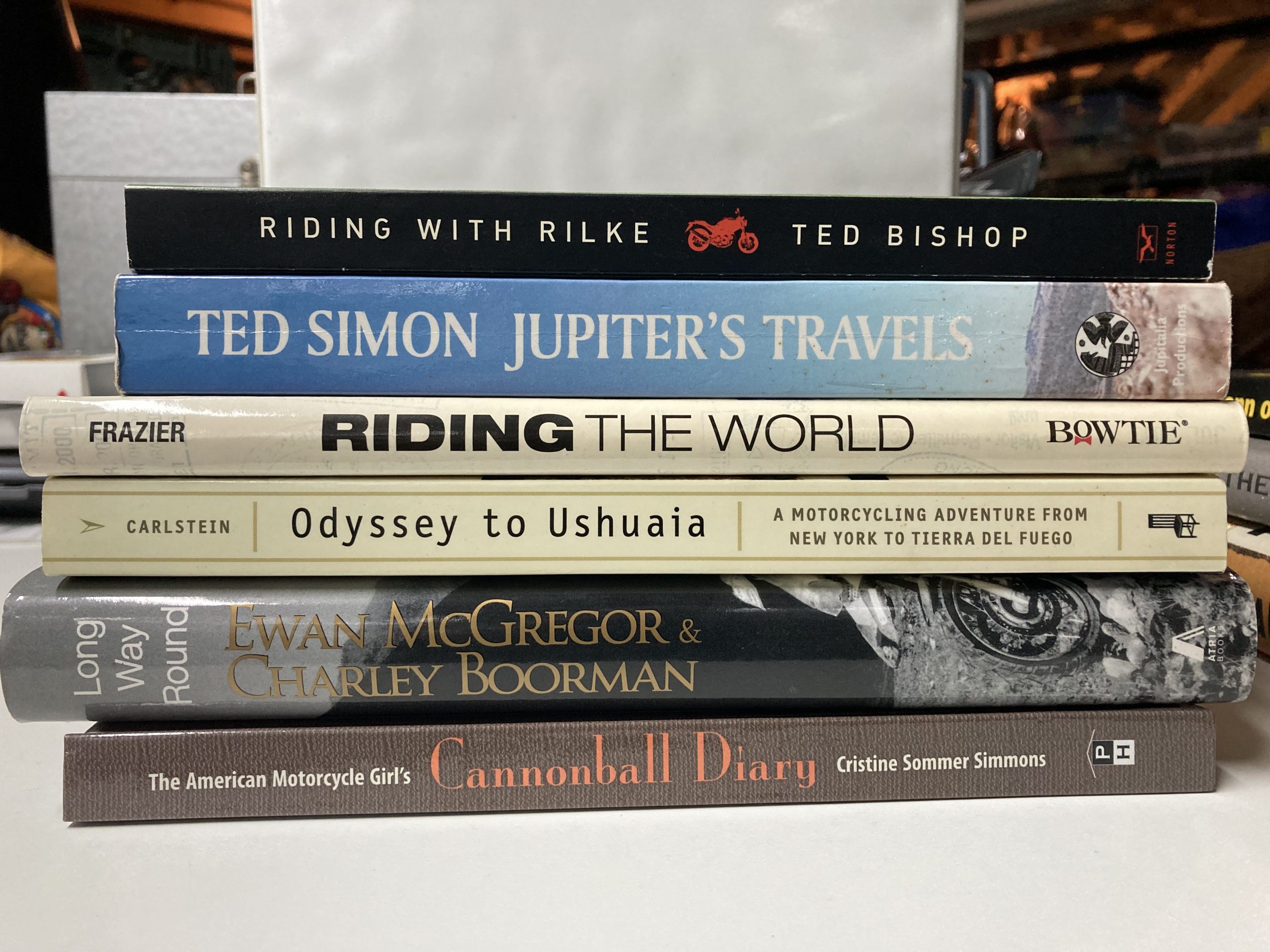 As much as I like reading about around the world motorcycle travel, I also have a real passion for reading about travel here in the good old US of A. Especially the early days and/or on bikes from the early days. Two such books that fall into that category are The Old Man and the Harley, by John J Newkirk and Cannonball Diary, by Cristine Sommer Simmons. In the Old Man book you read the adventures of a young man who in the summer of 1940 rode his 1936 Harley from New York to San Fransico, in order to visit both editions of The World's Fair in those two cities held that summer. The later part of the book is the author, with his dad on the back of his new Harley Davidson, recreating part of the trip in order to see that his 80 year old father keeps a promise that he made to Pops in Sturgis, SD during the original trip. A great read. The 2nd book, Cannonball Diary, is the daily diary of Ms. Simmons riding her 1915 HD in the 2010 Cannonball Baker Memorial Coast to Coast Endurance Run. I had the chance to see this group a few years back as they stopped near my home and its quite a sight to see these bikes and riders trickle into the evening stop during their cross-country trek.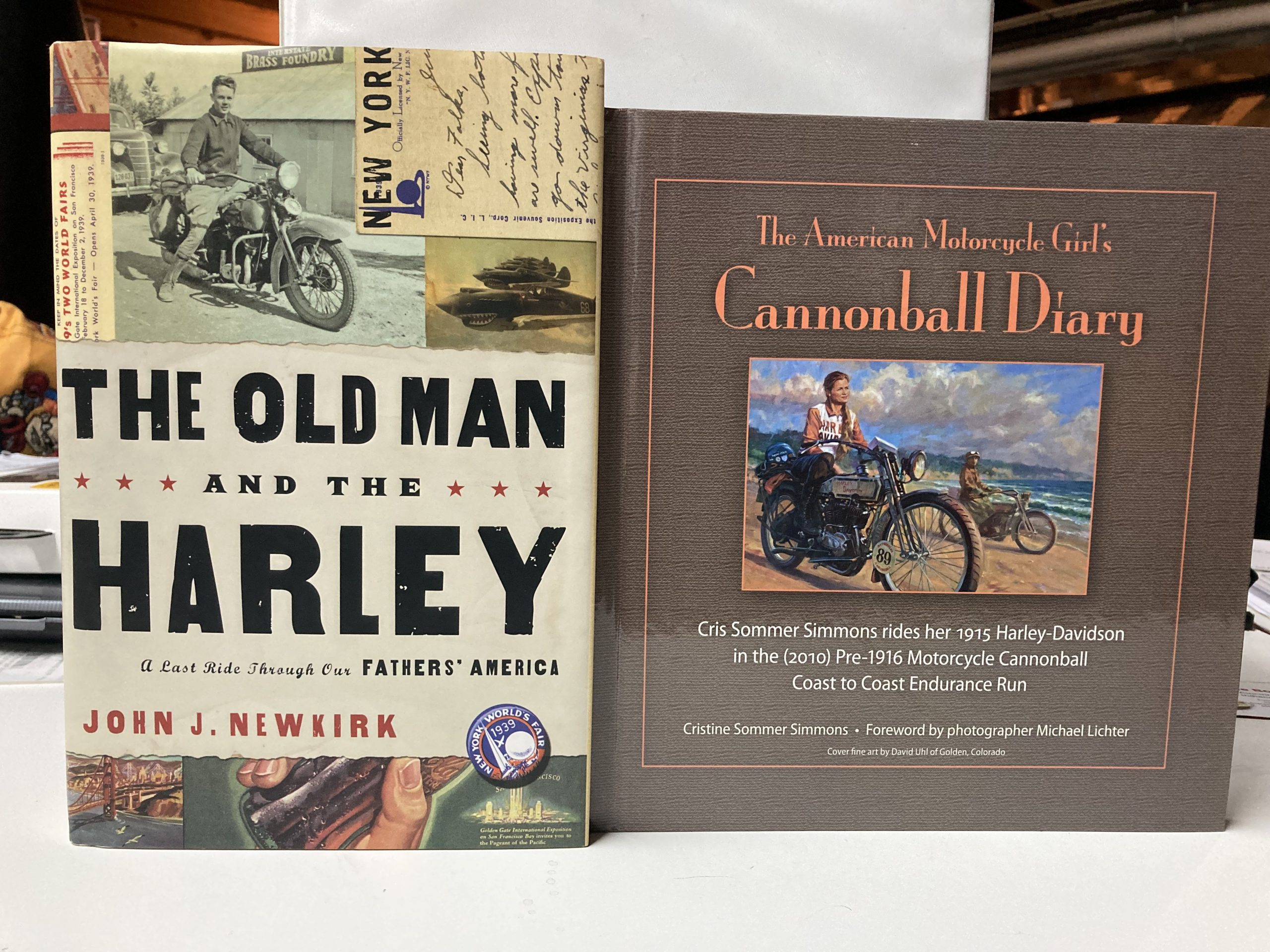 I also enjoy reading about people and the restoration process of bringing old bikes back to life. My favorite book of that type is Rebuilding the Indian, by Fred Haefele. This is by no means a technical manual that takes you step by step through the restoration process. It is much more a story about how rebuilding this basket case that he purchases from someone he barely knows is also a metaphor for how he rebuilds his life along the way. A story of loss, rebirth, new birth, and restoration of a motorcycle and a life. Filled with some great characters and events along the way. And the bike turns out beautiful too!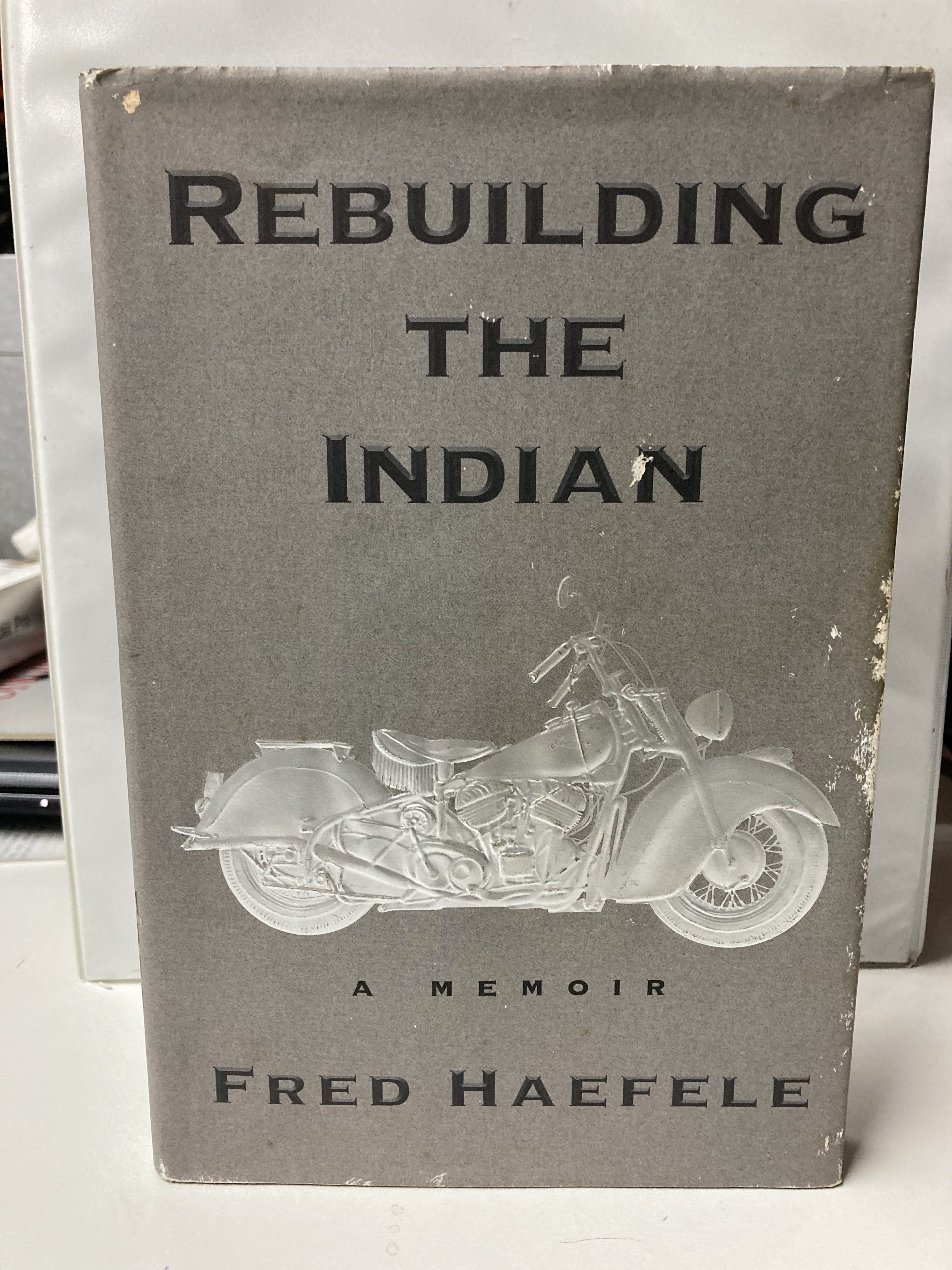 I will continue to add to my collection as I see things that I want, but much of my reading now is on-line. I've found that using my Kindle Reader and my IPad are great ways to take books with me and not have to worry about packing space. Big Sid's Vincati, Ring of Fire, and The Doctor, the Tornado, and the Kentucky Kid are all books that I have saved. I've also found that the Libby app is a wonderful tool for finding online books. It is keyed to my local library card and allows me to check out online books from the complete state library system. I get them for 14 days at no charge and then return them electronically. But I still like the feel of book in my hands and will probably never stop buying them. When I die, I'm sure that I will die with a stack of books by my bedside that I just never got around to reading. Oh well, there's always the next life.