It all started innocently enough, and isn't that the way it is with all (mis)adventures? All I did was open up my emails one day and read one from Revzilla. It was their monthly newsletter, Common Tread, and this one contained a story about how one of the writers had bought a wreaked Ninja 500, rebuilt it on the cheap, and entered it into what was call a Reliability Rally. You can read the story here: Rally Report sub $1000 motorcycles 400 miles Two Days One Trophy
This of course got me thinking and wondering. From the sounds of it, it sounded really simple and fun. Find a cheap bike, get it rideable for at least 200 miles at a time. Go head out to some really fun roads, with what seems like some really cool people, and have a fun weekend. Old bikes, Fun people, good roads, evening bull sessions around a fire with adult beverages, what could possibly go wrong? So I dug a little further and checked out the rally website. Reliability Rally Hey! not only do they have 3 more coming up in 2022, but one of them is at Burr Oak in Ohio! Not far from the site of the Mail Pouch FlyBy Week Rally, but also that's only about 150 miles from my home in northern Kentucky. And you get extra points for riding too the rally! I can do this! So before I know what's happening I've filled out the registration online and whipped out the credit card to get signed up for the event in mid-May. Only one problem though. I don't have a sub $1000 bike. Classic "Putting the cart before the horse" way of doing things, don't you think? Also SOP for many of us, right? He He He
Of course, the next step (after the always fun, "Hey honey, guess what I'm doing" conversation) was to find a bike that I could use. Now I must admit that it has been awhile since I put an old bike back together. I have to wonder if I still have the gumption to see a project through. Do I find a bike that is fairly new and just its smallness keeps it under the $1000 limit. Or do I find a basket case that needs a lot of work, but is priced near the bottom? What's out there on the market and how do I find them? I know that I have the knowledge and the tools, and for the first time in my life I have the time, space, and money to see a project through. But do I have the patience? Better yet, does my mate have the patience to put up with my late night wrenching sessions and the fumes from old gas and oil in the garage? TBD!
But this all got me thinking and remembering too. I started out "sport touring" just this way. I believe that many of us did. We had an old bike that we had bought 2nd hand and we got it to a point where we trusted either the bike or our mechanical abilities enough that we were willing to take it out of town for a sleepover or a weekend. We strapped some type of luggage on it, and maybe a sleeping bag and tent, and we just went for it. No need for a $15,000 Sport Touring bike with all kinds of gizmos and gadgets. No need for a GPS or even reservations at a hotel. Just get on the bike, figure out a destination, and go! Man, I miss those days, don't you!? Only time will tell if they are as fun as I remember them. We humans are strange animals though. We have a tendency to look back on breakdowns and mishaps as "adventures" and to laugh about them years later. Come next spring, let's see who is still laughing.
Anyway, I started looking for a bike. My 1st place to look was on Facebook Market Place. It seems to me that the bikes there fall into 2 categories. The first category are the bikes that are like new and are priced way over valued. I also found these same bikes listed on CraigsList. None of those bikes are going to fit under the $1000 purchase price limit. The 2nd category is more up the ally. Old Universal Japanese Motorcycles (UJMs) that were nice back in the day but are really ratty now. 99% of them don't run and haven't been run for years. 75% of them don't have a title either. Now that's going to be a problem. Since I want to ride the bike and not just build it, it is going to be important that I have it registered and insured. Not having a title is going to add one major hurdle to the actual riding part of the equation. I willingly admit that my younger self wouldn't have worried much about that and would have just popped a plate from a different bike onto the new one. But I'm an older and wiser (I hope) person now and wish to keep most things legal. But in reality, I don't plan to keep the bike forever and know that selling a bike with a title is always easier than selling one with out. So I quickly decided to eliminate any bikes that didn't come with clean titles. This eliminated most bikes that were older and cheaper (2 prerequisites) in FB Marketplace. I did check on a few, and either got there to late or for some reason didn't feel right. No worries, I've got months. Something will come up. After a couple of weeks of checking the marketplace several times a day, I had a flash of brilliance (or was it sanity? it's so hard to tell sometimes), why not check with your MSTA buddies? It seems like lots of them either have project bikes or know someone that does. Somebody there is bound to have a lead at least. So that's what I did. I went to the MSTA Group Page on FaceBook and posted up what I was doing and what I was looking for. Almost immediately I started to get results. Suggestions and leads started coming in. People started sharing bikes they knew of in their area, or reached out to other groups and found leads there. I think they call this "networking", but I just call it one more benefit of MSTA Membership. A few days later Don Payne, a good friend and MSTA member from Indiana, informed me that he had a bike sitting his garage that I might want to consider. He had started on the bike several years ago for his nephew, but his nephew wasn't interested in it anymore. It was one of those "ran when parked" bikes, but the parking had taken place 22 years ago! Anyway he sent me a picture and we made arrangements for me to drive to his house south of Indy and pick up the bike.
Here it is:


A 1979 Yamaha XS750 Special
Last licensed in 1999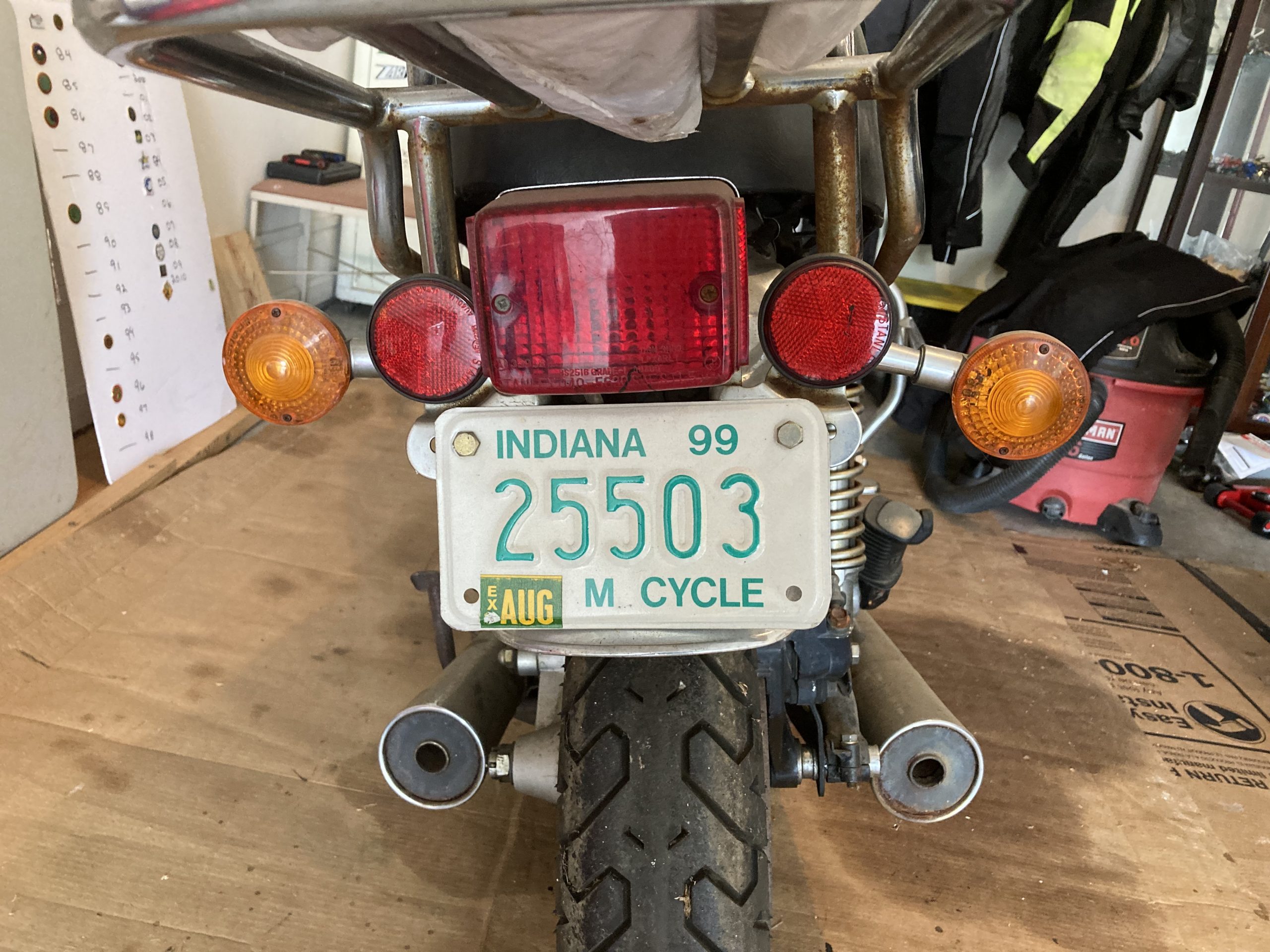 and with a little over 21,000 miles showing on the odometer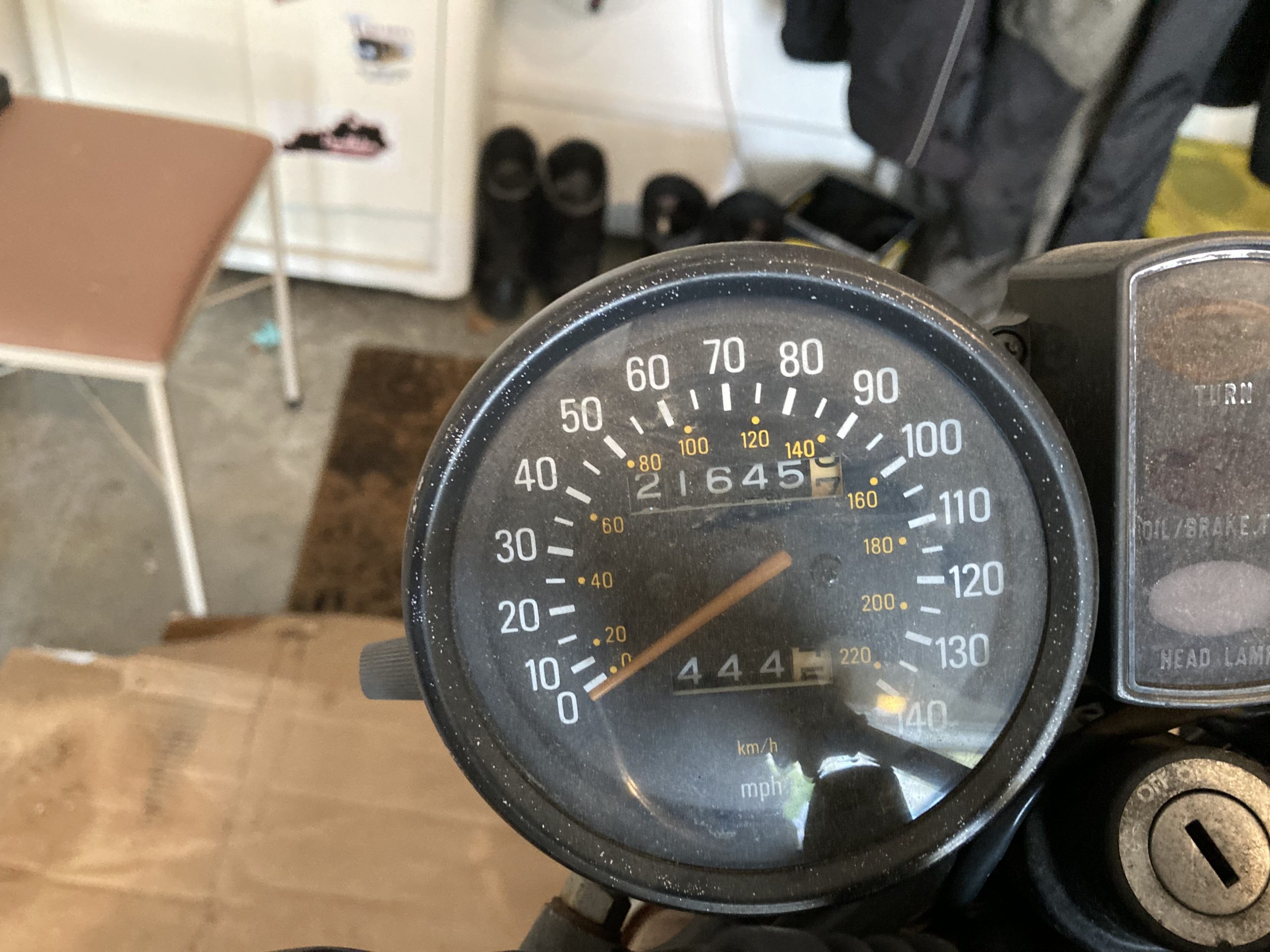 Let the Journey begin!
to be continued….