Submitted by Bill Cockerham
Here it is, already June and motorcycling primetime. This month I'd like to share one of my favorite rides which is an annual tradition. We are going to the Old's Cool bike rally. The rally is a get together of vintage motorcycle owners at the Blue Ridge Motorcycle Campground in Cruso North Carolina.
I threw some gear on my 1973 BMW on a sunny Friday morning and hit the road. The ride starts with a short ride on the interstate from Princeton West Virginia to Rocky Gap Virginia. Four lane highways will not be a part of this ride for several hours as I traveled the beautiful back roads of Virginia and North Carolina. Leaving the interstate at Rocky Gap, it was a pleasant ride down 52 with the first stop at Big Walker Lookout.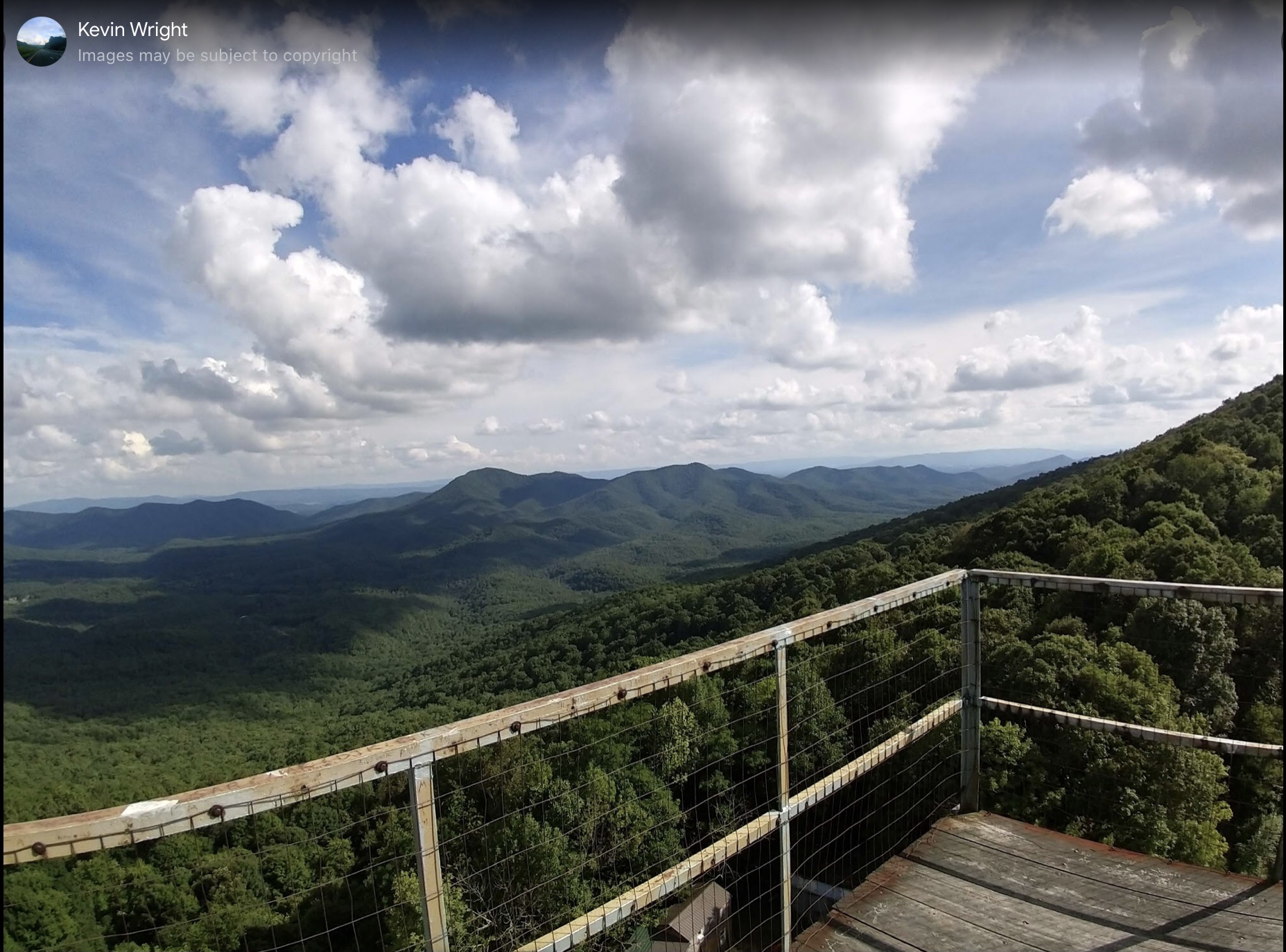 You can't cross Big Walker Mountain without stopping at the lookout to take in the view and have an ice cream.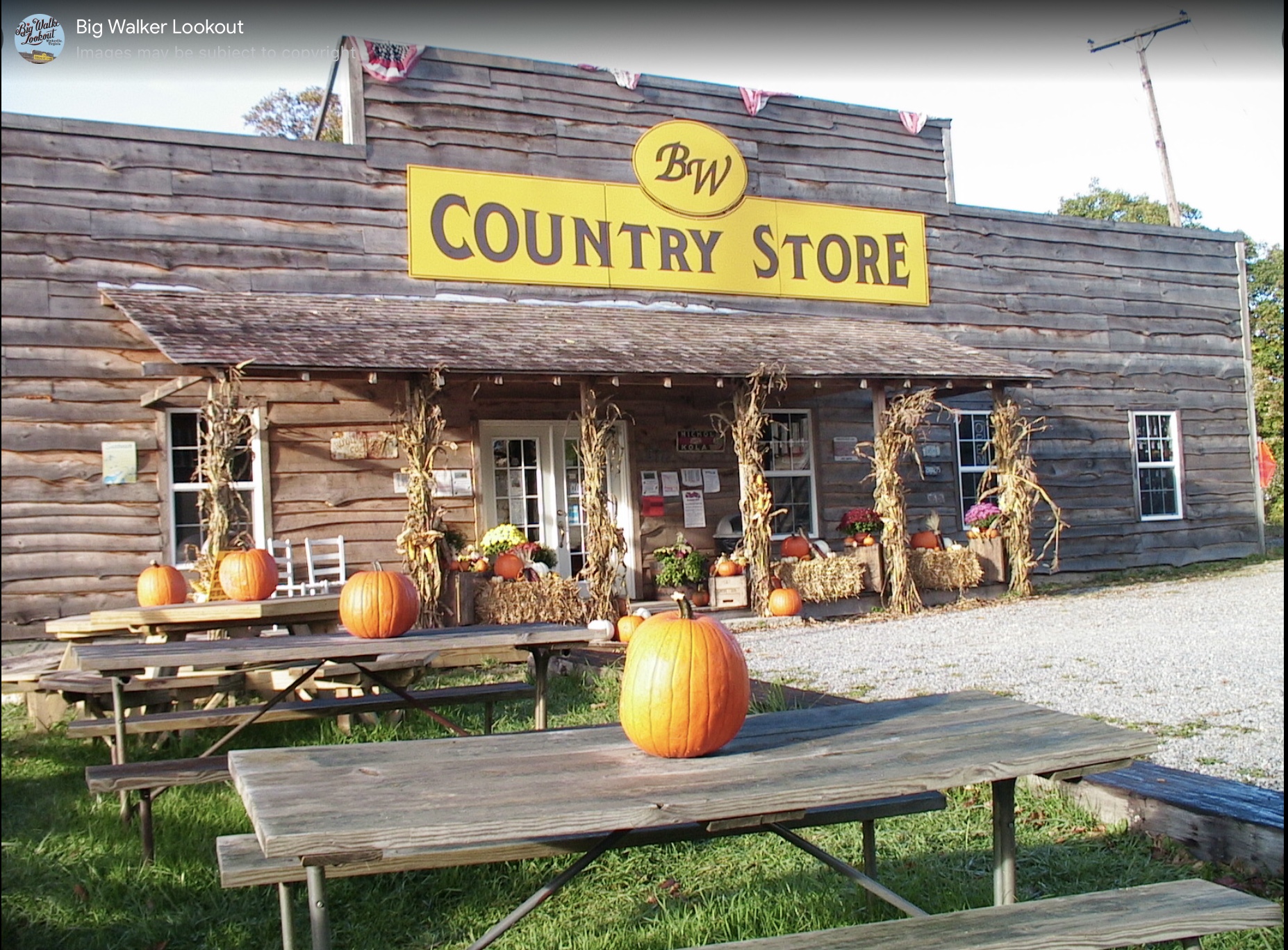 Heading down the mountain it's a short ride to the next turn at route 680, Black Lick Road. This is a regular stretch of road for me, as it is a great alternative to riding the interstate, traveling through rolling farmland to Rural Retreat. From Rural Retreat I rode route 749 as it goes through more beautiful farm country to the intersection with route 16 at Sugar Grove. The Exxon station at Sugar Grove is an excellent place to fuel up and maybe have a snack and cold drink.
Back on the road again following 16 south passing through Mouth of Wilson and into North Carolina. After a few short miles on 16 the ride takes another road that's off the beaten path, Old Route 16, now called 194. This is another great ride with just enough twisties to keep it interesting and passing through the small towns of Warrensville and Ashland as it meanders west toward route 421.
Turning south on 421 is a small stretch of road on a four lane highway. Don't worry; you won't be on this road very long. After a short ride on 421 its time to turn right on route 194 and a very twisty few miles to the next stop, Mast General Store at Valle Crucis. The store has its origins in the 1880's and is a true general store that is a joy to wander through.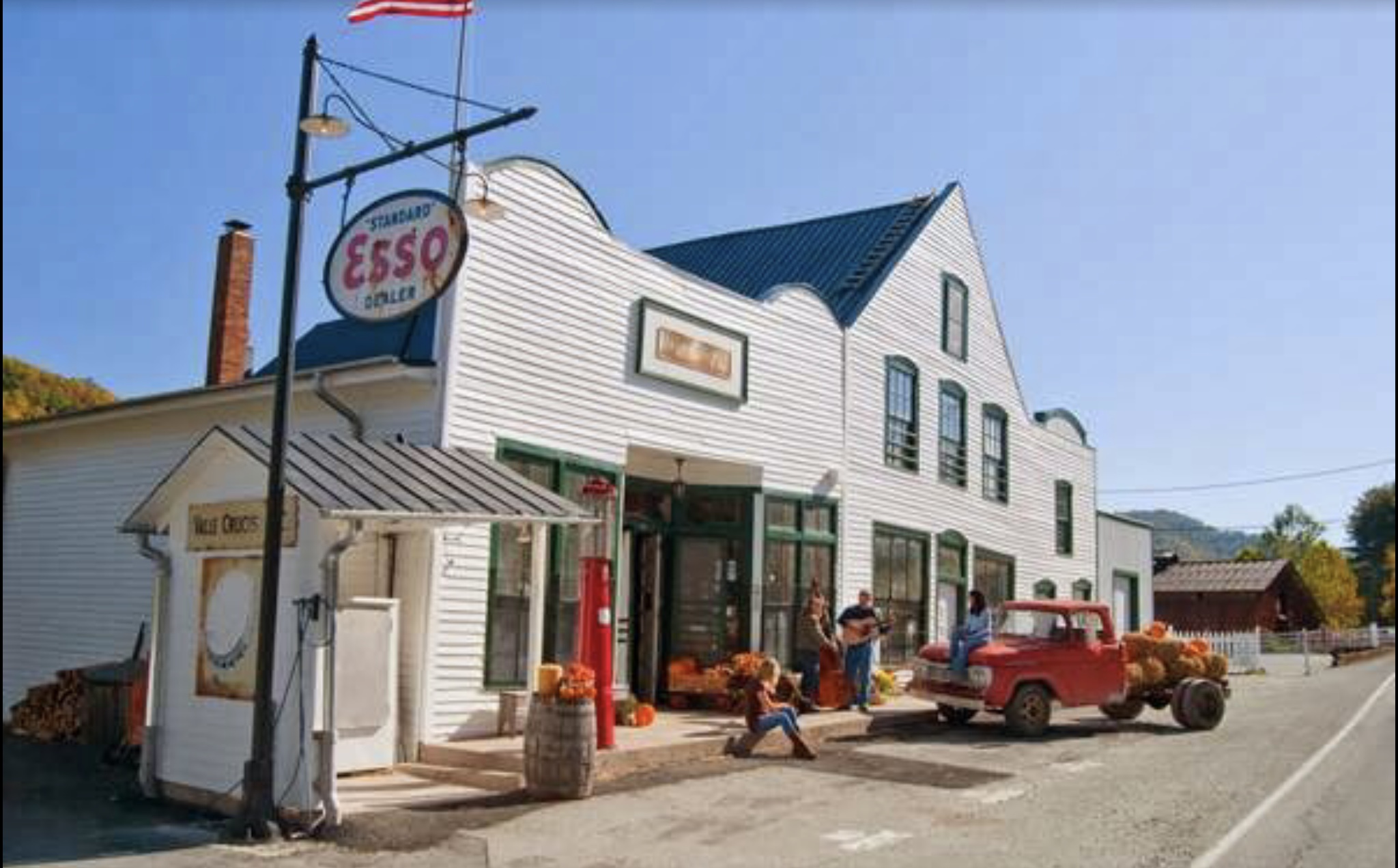 After a break at the general store and a brief stop to stock up on sweets at the candy store annex just down the road, it is time to head toward the Blue Ridge Parkway. Getting on the parkway at Linville, it's time to sit back and relax while enjoying one of America's great roads.
I confess that I love riding the parkway and my old bike seems to be most comfortable ambling along at the 45mph speed limit. She's a fine parkway cruiser!
Heading south on the parkway, you'll encounter some of the most breathtaking views that can be seen on its four hundred plus miles. I always spend a lot of extra time traversing the parkway, stopping at overlooks and reading about the rich history of Appalachia, and marveling at the names of ridges and mountaintops. Places like Devil's Courthouse and Singecat Ridge are just two of many unique names along the road.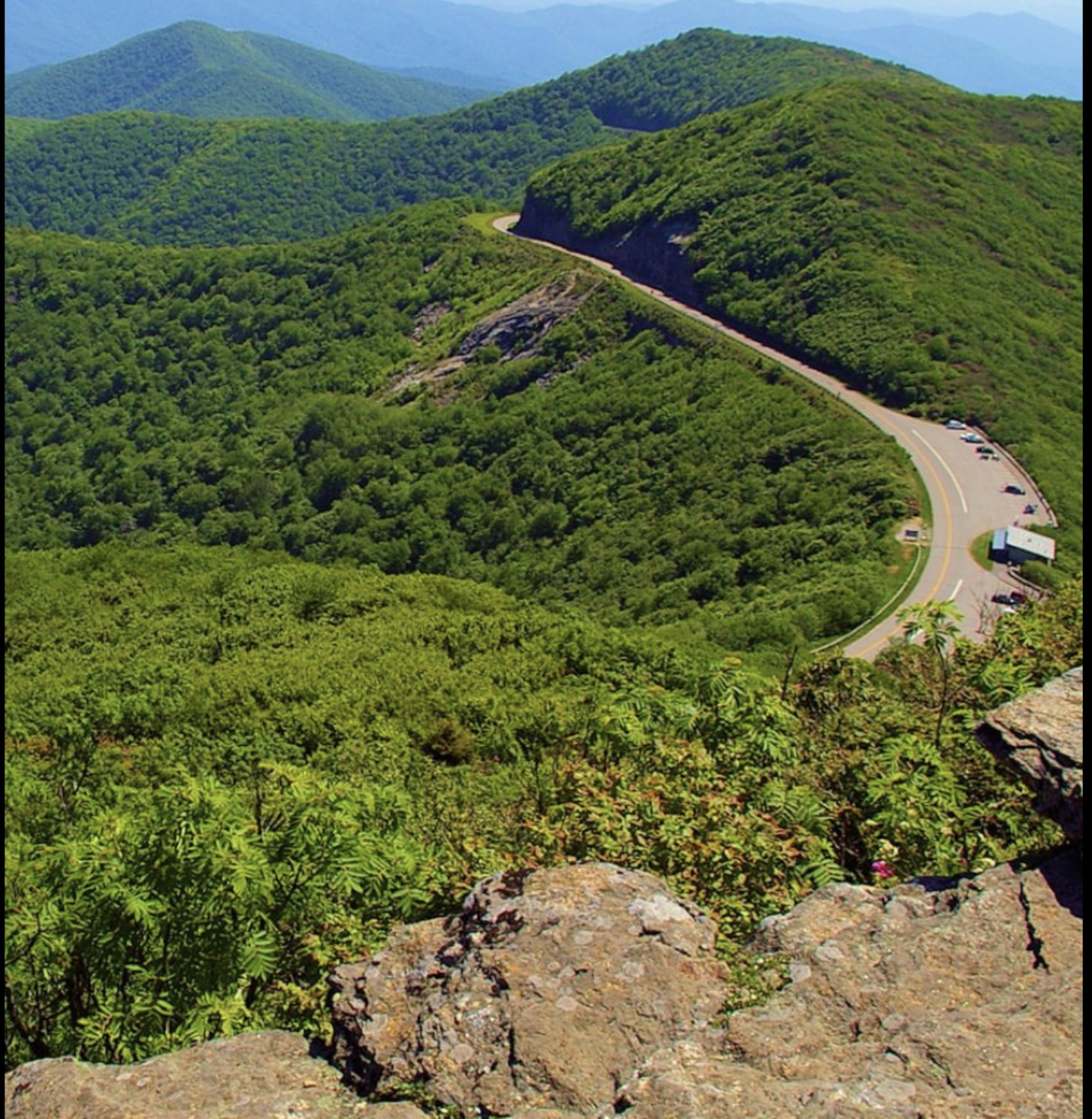 All too soon I arrived at Wagon Road Gap and the intersection of route 276. This is where I say goodbye to the parkway and head north down the mountain on 276 toward Cruso and the Blue Ridge Motorcycle Campground. As I approach Cruso their welcome sign always brings a smile to my face "Welcome to Cruso, 9 miles of friendly people plus one old crab." It feels good to pull in to the campground after a long day in the saddle covering several hours and 260 miles.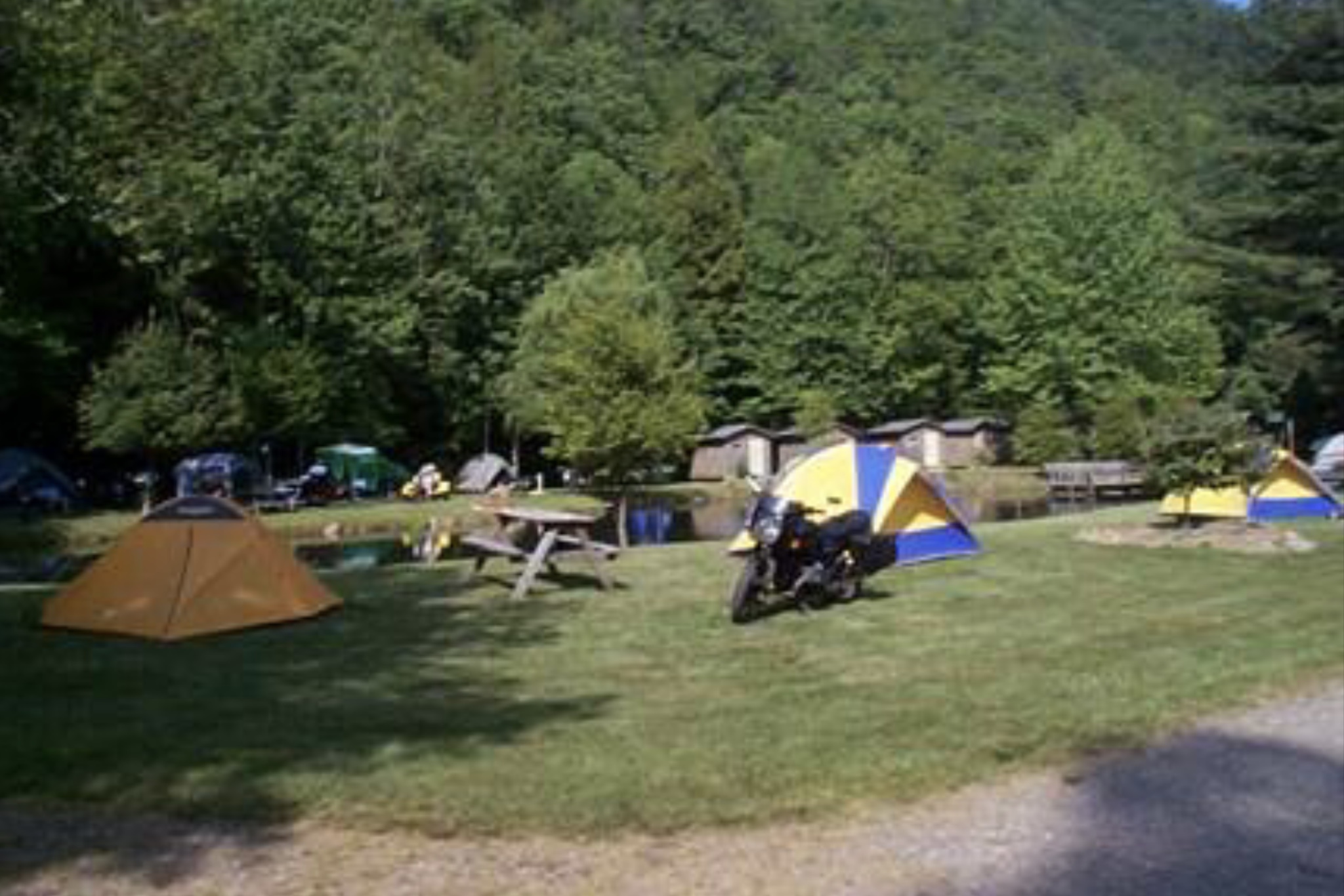 A word of warning, if you plan to stay at the motorcycle campground you should be traveling on a bike. Otherwise you'll be parking your vehicle on the highway side of the Pigeon River. Motorcycles only are allowed into the campground. A great place to camp or if sleeping on the ground is too tough on creaking bones, affordable basic cabins are also available. Another plus to the campground is the excellent food the serve up for breakfast and supper during the weekends. Don't forget to top it off with their signature dessert, the killer brownie.
As Steppenwolf said in their classic song…"Head out on the highway, looking for adventure!"