Eagles' Quest – Just For Fun Event
Milford PA Rally REVIVED
October 14 through 17, Thursday till Sunday.
Chris Shoop is inviting all of us to join him in the scenic NE corner of PA to revive an event that ran for several years – led by Doc Lane from Hampton NJ. He has prepared several street routes, 100 to 250 miles. Routes will be available on printed maps and by gpx and REVER files. Destinations/overlooks/stops include Hawk's Nest Highway, Woodstock (Bethel Woods), NY-6 through Harriman State Park. Perkins Memorial outlook, Storm King Mtn. This event will be late in the year and this is short notice – but he really wanted to get it restarted! The motel prices are a bit inflated because this is peak leaf season. So, the rides will be extra colorful.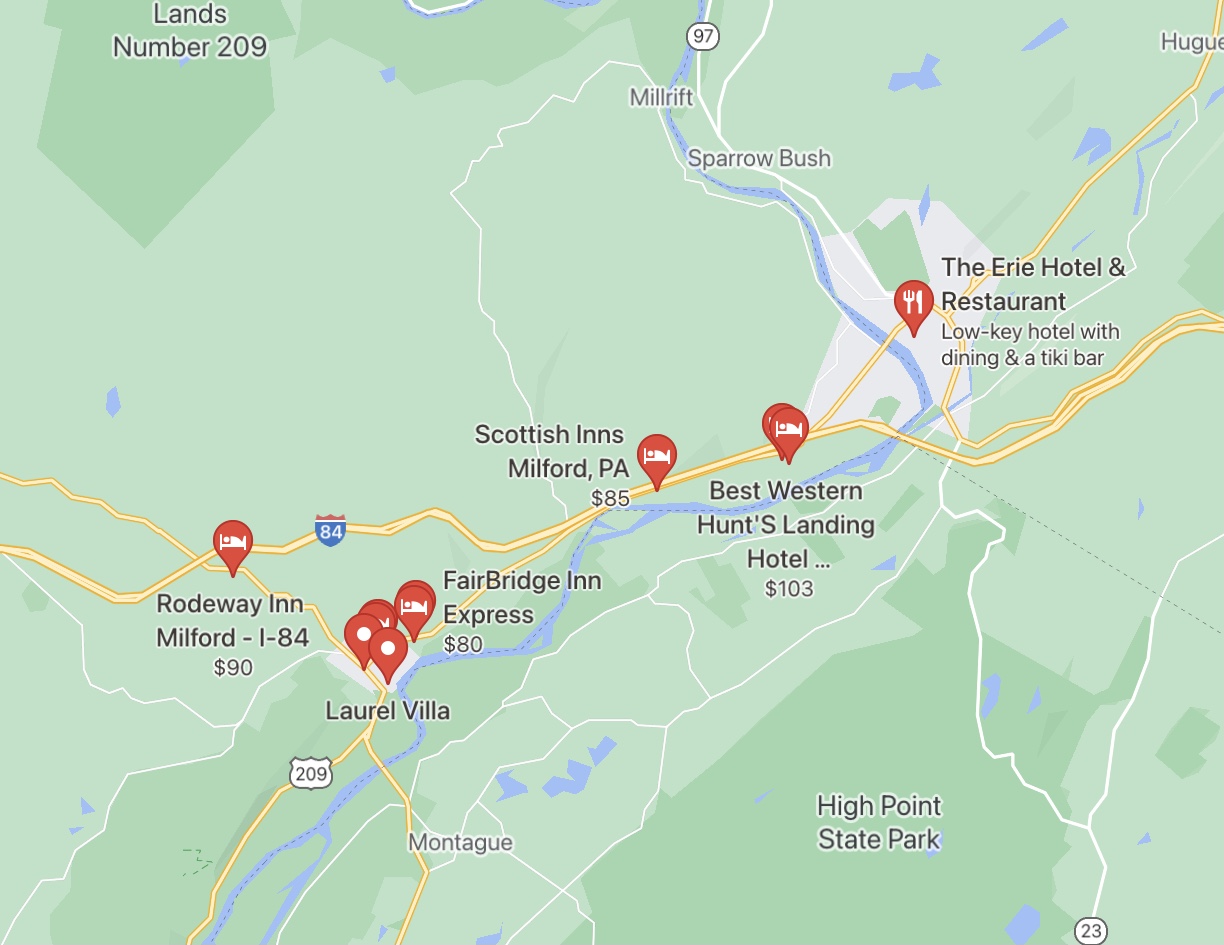 Headquarters:
Scottish Inn Milford
274 Routes 6 &, 209, Milford, PA 18337
(570) 491-4414, www.stayhihotels.com/property/scottish-inns-milford-pa
Thurs Fri & Sat $/night
2Doubles: $109.99 $139.99 4 rooms reserved
King/Queen: $95.99 $129.99 3 rooms reserved
Backups:
Myer Country Motel, 3 miles from the Scottish Inn.
600 Routes 6 & 209, Milford PA 18337
(570) 296-7223, myermotel.com
Thurs: $95, Fri & Sat: $145 <<< check Highly rated, small family-owned facility with 19 bungalow units and an outside grill/hangout area. We could not reserve rooms in early Sept, until/unless another group releases rooms from their event. Rodeway Inn Milford I-84, 5.6 miles from the Scottish Inn. 240 Route 6 Milford, PA 18337 (570) 296-9444 https://www.choicehotels.com/pennsylvania/milford/rodeway-inn-hotels/pa732?mc=llgoxxpx Approx $105/night, but ask for the MSTA discount! Plenty of restaurants close by, including the Village Diner.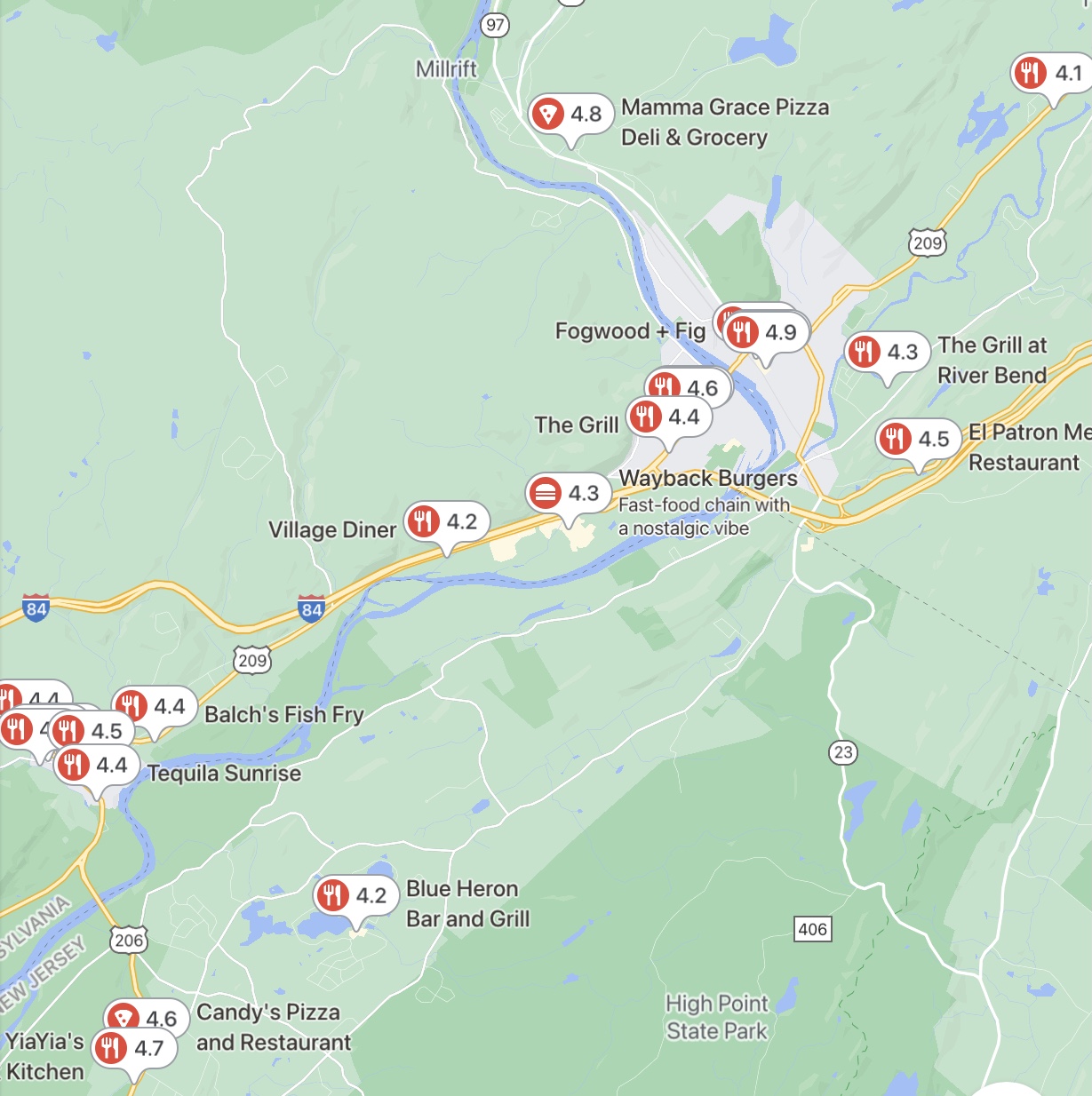 Contact:
Chris Shoop, 304-488-9128 or shoopce@gmail.com or FB Messenger
Attendees: Please send the following info to shoopce@gmail.com.
Name/s:
Email Addr:
Arriving:
Departing:
Staying Where?
Cell Phone #:
Let Chris know if you want copies of the routes in advance, and in which formats. He will send a copy of the waiver that is needed before he can share the routes. Once he has that on file, he will send you the routes in whatever format you request.
Unless you will be riding with your own group, please describe your riding type and he will fit you into a similar group: Spirited, Speed Limit, or Leisurely. Chris is an MSF instructor and tends to look out for people who are recently returned to riding.
Coms: Sena / Cardo / Other / None
If you haven't made reservations yet, Chris suggests that you do so A.S.A.P.! The reserved rooms expire on September the 19th!