"Young riders choose a destination and go, old riders choose a direction and see what destinations they find." anonymous
Winter is upon much of the country now and even though many of try to get some riding in from time to time, it is primarily just a couple of hours here and there when the sun is shining, the temps are above freezing, and the roads are salt and mud free. In other words, it's not that often that we get to ride. Some take this winter break as an opportunity to do maintenance on their bike(s) or to work on projects. Some who have the time and money will put their bike on the back of a trailer and travel to sunnier and warmer climates or will do a fly and ride to a southern hemisphere location for some relief from Parked Motorcycle Syndrome. But what about the rest of us that are stuck in the cold and can't get out to play as often as we would like? What can we do? I can only tell you that one of the things that gets me through the winter is dreaming about the summer. And not just dreaming, but also planning! I like to take my free time in the winter and start making plans for where I am going to go, and how I am going to get there, when the springtime, summer, and autumn months come back around. Time and money, along with family obligations and other interests, are often a limiting factor in what one actually does in a given year, but they really don't affect how much pre-planning you can do. I usually end up planning things in the winter that I may actually not get to do right away but put on hold for a later time. But I enjoy the planning process, and it does pass the time when the sun is going down at 5pm for weeks upon weeks.
The first step in this process for me is the MSTA schedule. If you look at the links at the top of this page you will see one marked EVENTS. Go ahead, click on it, I dare you. when you do, you will see a drop-down box that says calendar + schedule. Click on it and up pops a Google calendar. You'll find listing for all of the regional MSTA events on this calendar. When you click on an event a box will show up that gives some simple information about the event. Things such as the location, hotel information, and coordinator contact. If it is an event that has a registration site there should be a clickable link for that, as well. More detailed information about a particular event can often be found by clicking on the registration link and going to that site. If you still have questions about and event, contacting the event coordinator directly is often your best bet.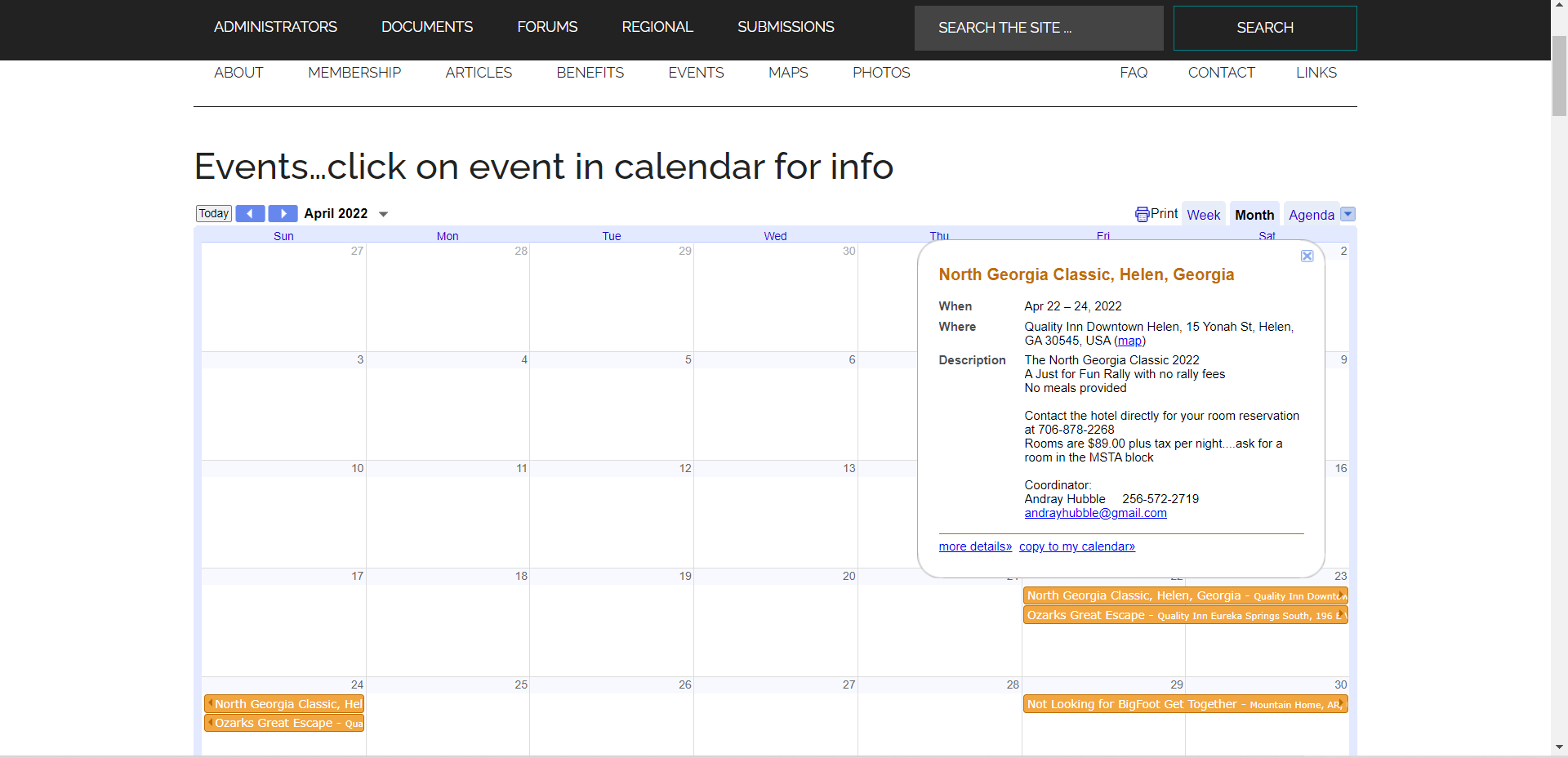 Once I've figured out what MSTA events I plan to attend in a given year, I move on to start planning where else I might want to go this year? I usually try to work in a new area or a new place every year. I have found that the book 1000 Places to See Before You Die is a great resource for this. It was a New York Times best seller. Written by Patricia Schultz and available in bookstores country wide or on Amazon. They even have a Facebook page and often you can find a copy in your local library. It will give you a short rundown, state by state and province by province, of places and things to see all across the US and Canada. Often you can put together a loose trip itinerary by picking a few of the places mentioned in the book and then figuring out an interesting route to use. Or reverse it by figuring out a loose route/direction and then using the book to decide where to stop along the route you've chosen.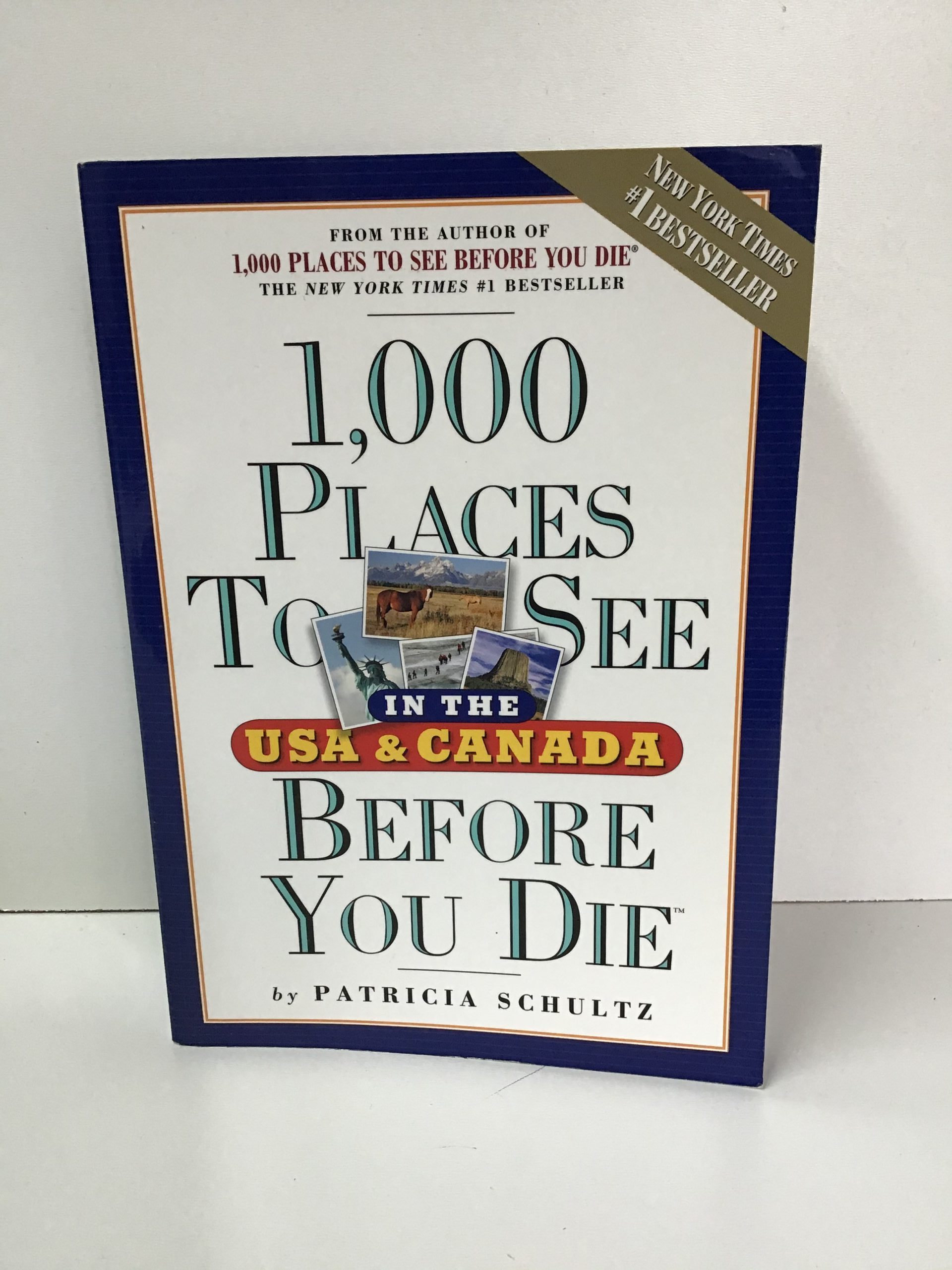 To my mind, if all I want to do is go visit a destination, why take a bike? I could just as easily hop in the air-conditioned car, take the interstate highway, put on the cruise control and stereo, and do what 98% of the population does. Or I could hop on a plane and fly over the country in order to spend a week looking at ocean waves. (Actually, here in January that doesn't sound so bad!) But we are Motorcycle Riders! We like to say that the journey IS the destination, don't we? So, let's make the journey just as fun as the destination, or even more, let's make the destination all about the journey. That means, let's make the roads we take as important as what we see and where we stop, doesn't it? After we have chosen a destination, or a direction, then comes the Route.
Now some people really, really enjoy this part of the planning. They pour over maps, websites, GPS units, and spend hours looking at Google Earth and mapping software programs. They plan each and every gas, food, and sleep stop along the way. They set a departure time, allow a certain amount of time for each stop along the route, and have their arrival time set up as some sort of finish line/goal for the day. I admit to being somewhat like this at times and I'm not going to apologize for it either. I do, I enjoy this part of the planning and I have several suggestions about what tools to use for your detailed planning. I'll get into that in a minute.
But I know that not everyone is like me, and some people just want it made easy! Sometimes I'm like that too. As I've gotten older, I've learned that it's OK to not plan things out in such detail. It's Ok to let someone, or something, guide me along the way. I can relax and just follow at times. When that is how I'm feeling I just use the GPS to pick the route for me. Now there are thousands of websites, threads, articles, and opinions about what GPS to use, how to use one the best way, which one to buy, and how to choose routes. I'm not going to get into that here. I'll only say that if you want your route planning to be chosen by a GPS, buy one that has a curvy road function or the like. Put your destination in, choose that option and let it take you where it wants to take you. There is nothing wrong with that approach. In fact, as I will point out shortly, there are certainly times were following a route that you didn't set up on your own is not only good, but it should also be the preferred way of planning and travel.
For those of us that enjoy the hunt, that enjoy the reading and research, that live for the chase and want to be the person that finds that next magic road to ride, I give you the internet. Yes, the internet. Why the internet you ask? Simply because the scope of information regarding just paved roads in the US and Canada is too huge to be known by any single person. Do you realize that there are 4 million miles of paved roads in the US alone, and another 1 million in Canada? Not even one such as Norm Kern could possibly have ridden all of it! However, all of those miles have been ridden by at least one person, and the best of them have been ridden, catalogued, and written about by someone. Someone that invariably sometime or another will post that information up on the web or make it available somewhere in printed form. it is merely a process of finding that information and using it.
One place to start is right here. Just use the tools that your MSTA membership gives you. Go to the MSTA Forum. The link is at the top of the page!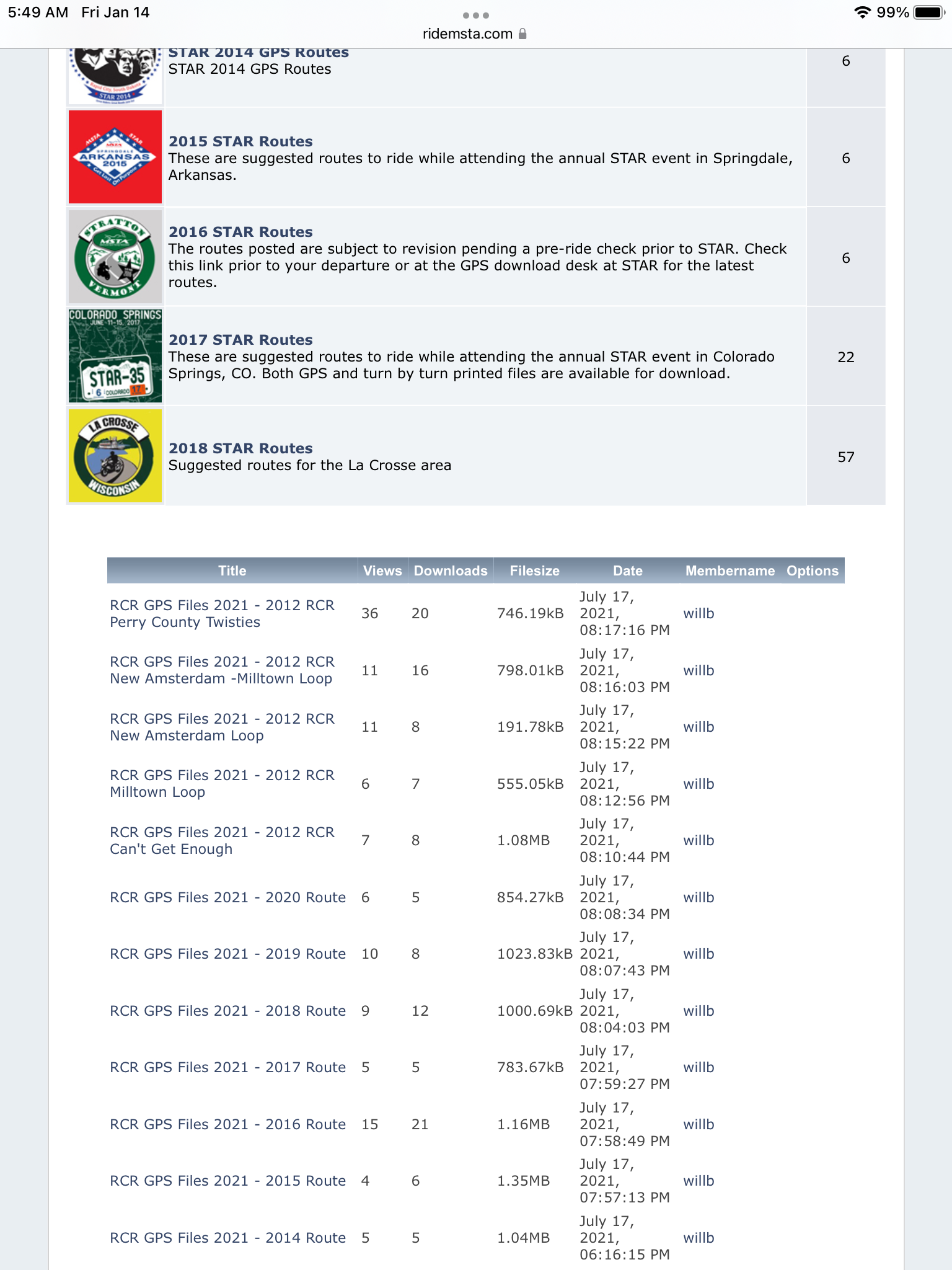 You see if you are a registered MSTA Member you can get access to the downloads section of the MSTA forum. Once you have that access you can visit that section and download routes from many various MSTA Regional and National Rallies. These routes are put together by local members who are willing to share their own favorite local roads with other members. And the library of them keeps growing every year!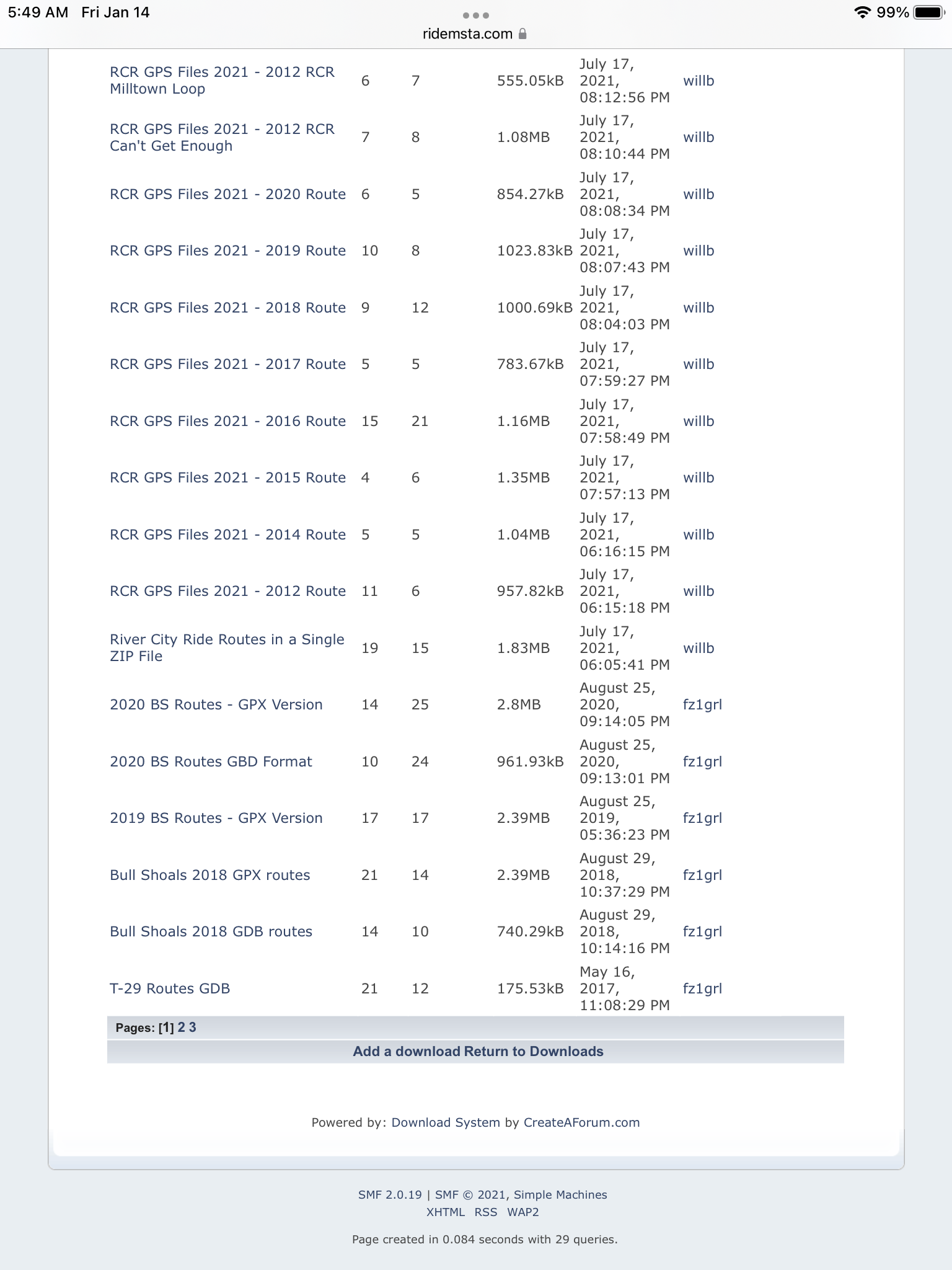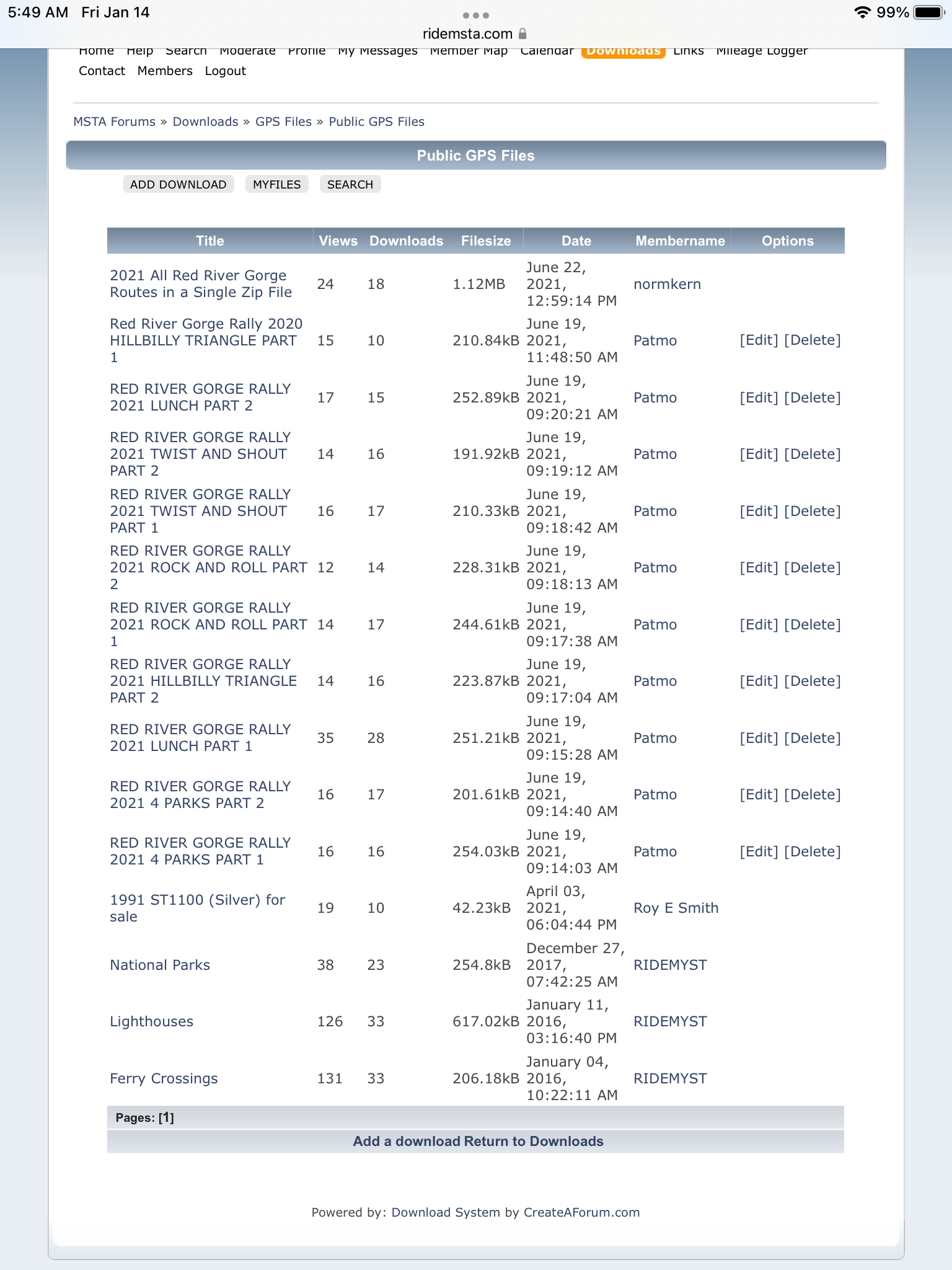 If I'm going to an MSTA rally, or just traveling to an area where one is, or has been held in the past, I always download these routes and keep them handy for use. They are a great resource and access to them is one more great reason to become an MSTA member!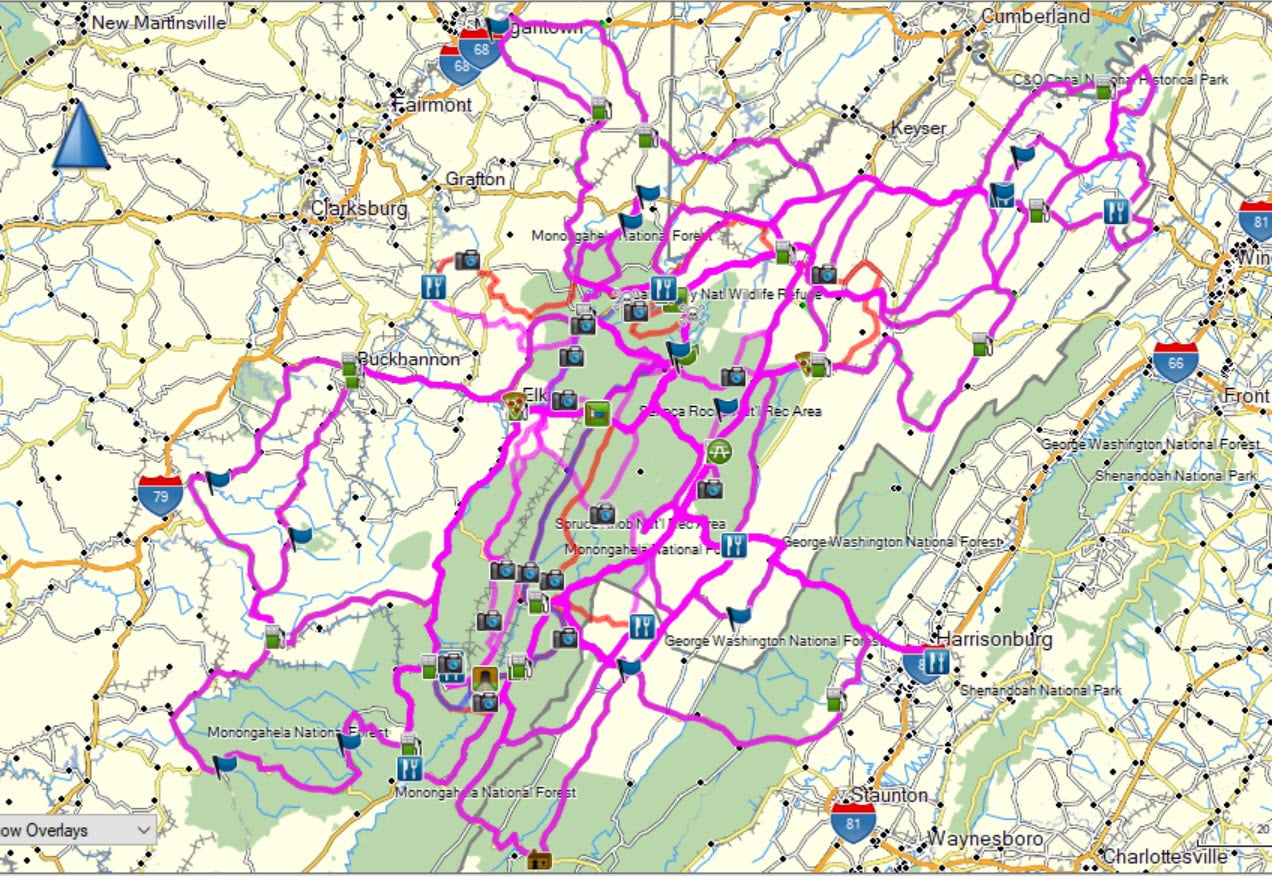 But you still need to get to those areas first, right? Or sometimes you are going to visit areas where there hasn't been an MSTA event, or the route information isn't in those downloads. How do you decide to get to the places listed in the book above? You want to ride the best roads between here and there, don't you? Where do you find that information? Once again, one of the places you find it is on the internet. There are several good websites that are dependent on locals to provide information about great roads and routes in their areas of the country and Canada, and most are free to use. One of them is Motorcycle Roads.com.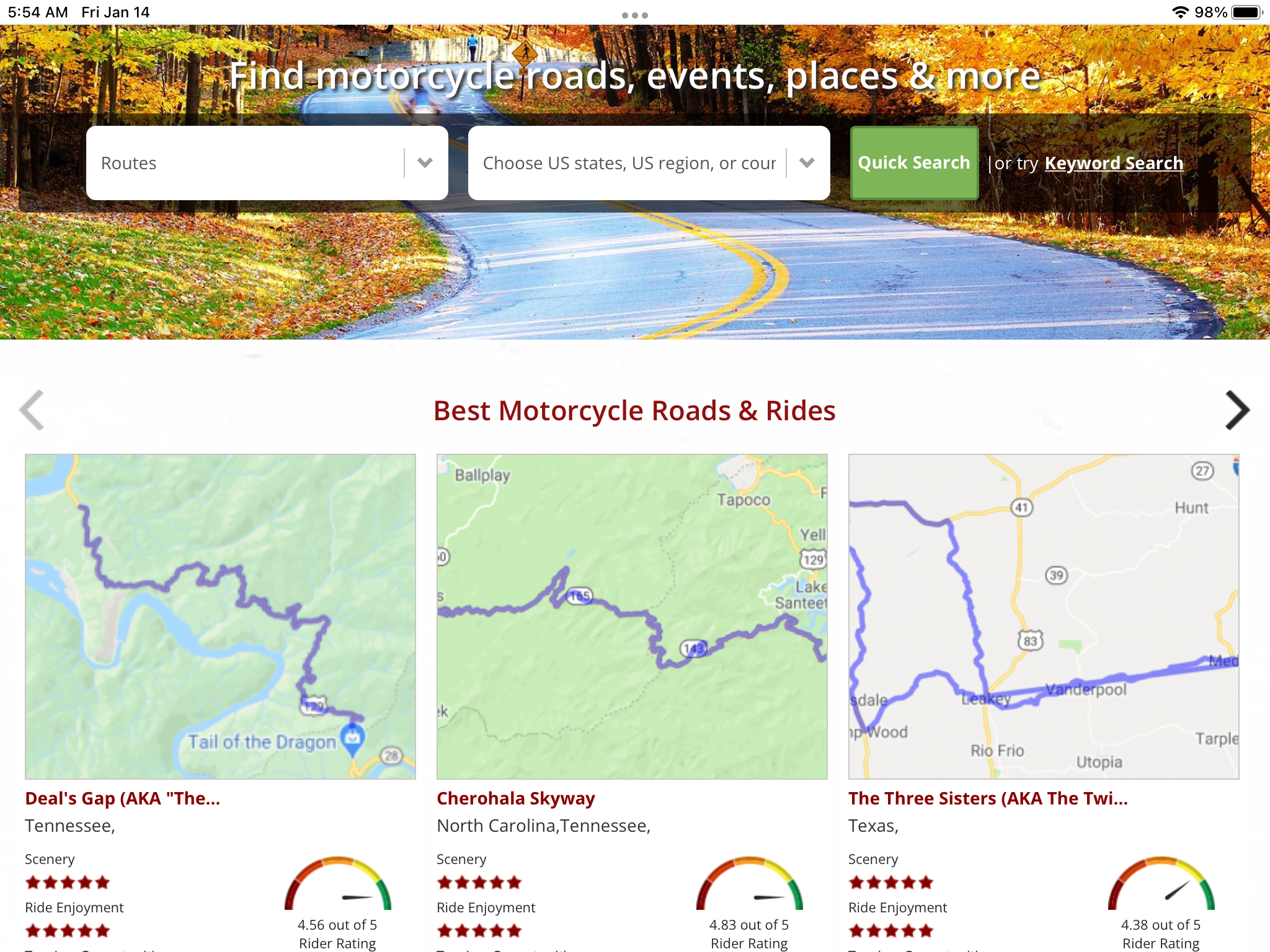 You can use this website, and others like it, to find roads all over, that the riders in those areas deem worthy of taking. Often, they include a description of the roads concerning pavement, twistiness, and scenery. Many also list places to find gas and food along the way.
There are also more local area websites that provide the same, or more, information about a smaller area. You can find them on the internet using a search engine for the area that you might be visiting or traveling through. Many times, the state or local tourism websites will have links to websites that provide such information. An example of this would be Appalachian Backroads.com website.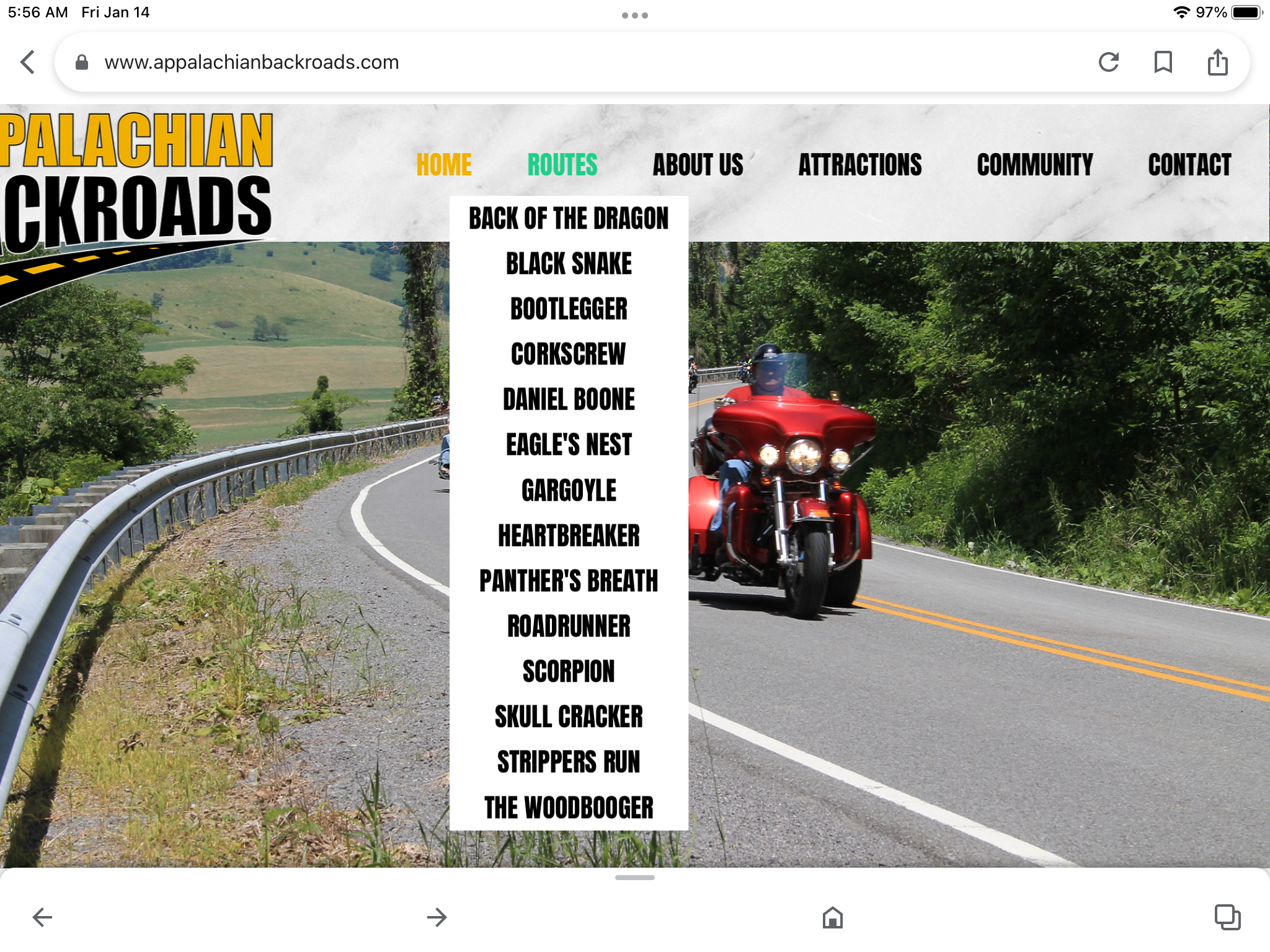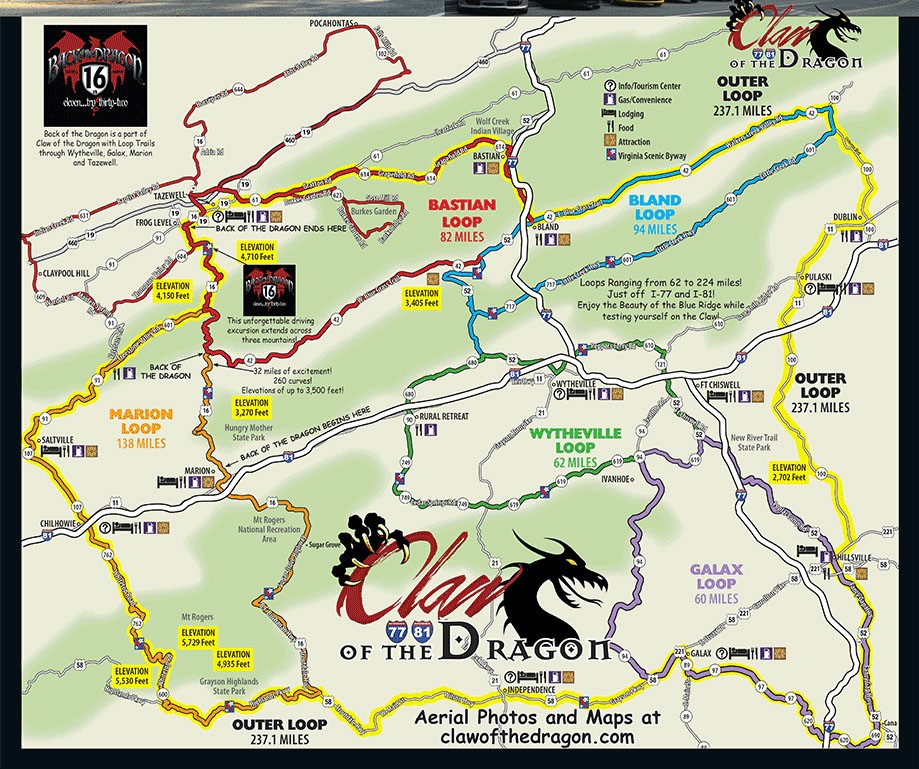 There are sites for other such great roads and areas as Deal's Gap, The Blue Ridge Parkway, The Cherahola Skyway, The Natchez Trace, The Pacific Coast Highway, and lots of roads in the Ozarks and Rocky Mountain chains. Many of those websites also include roads, routes, and attractions that are highly recommended for motorcycle riders specifically. Use your favorite search engine to find them.
But perhaps you are someone that really likes having a paper map to use when planning, or wants one to have in case the GPS unit breaks down or doesn't have the information you need? What then? Fear not reader, we've got you covered for those too! The two biggest and best Motorcycle Map Makers are Butler Maps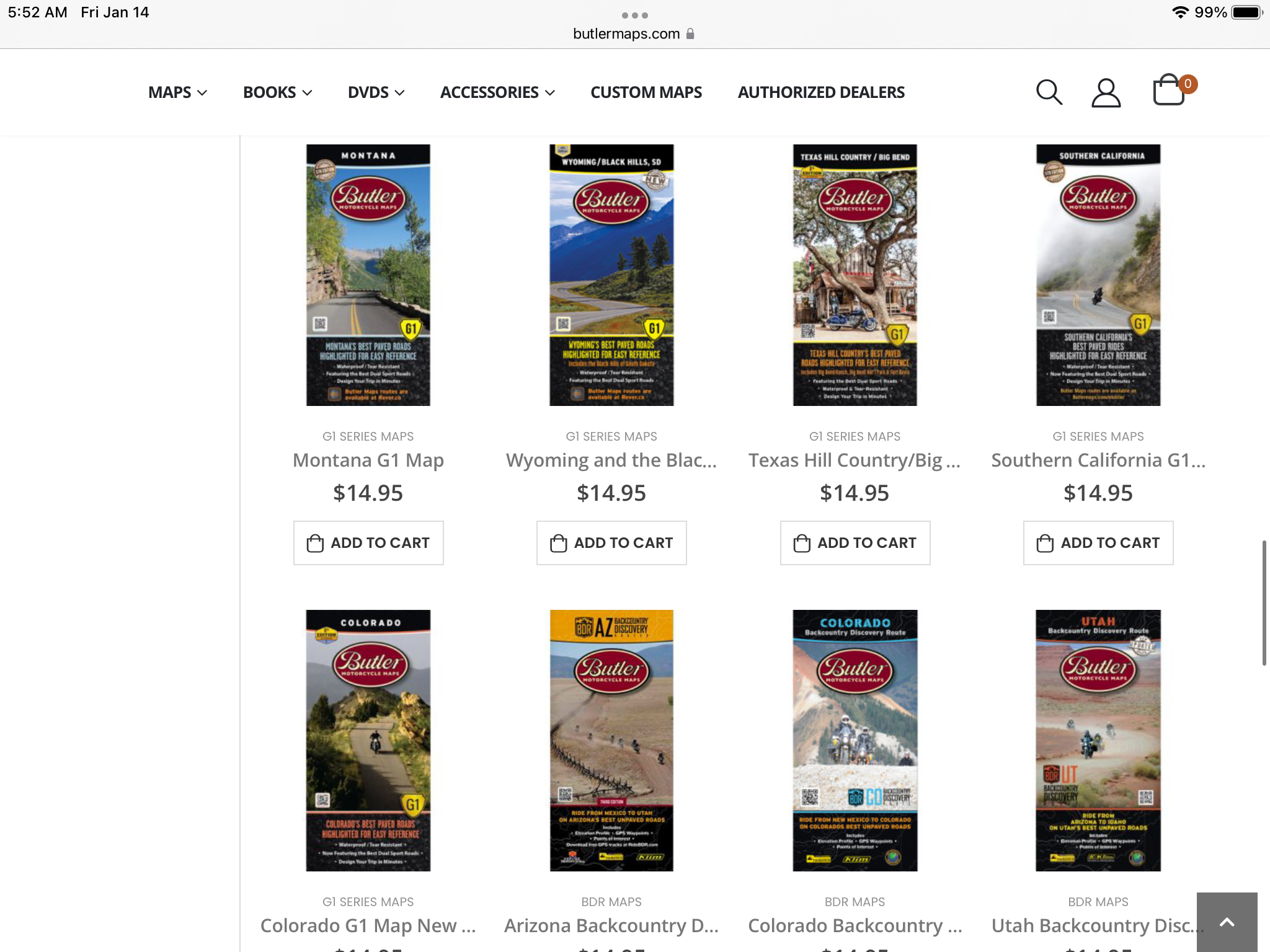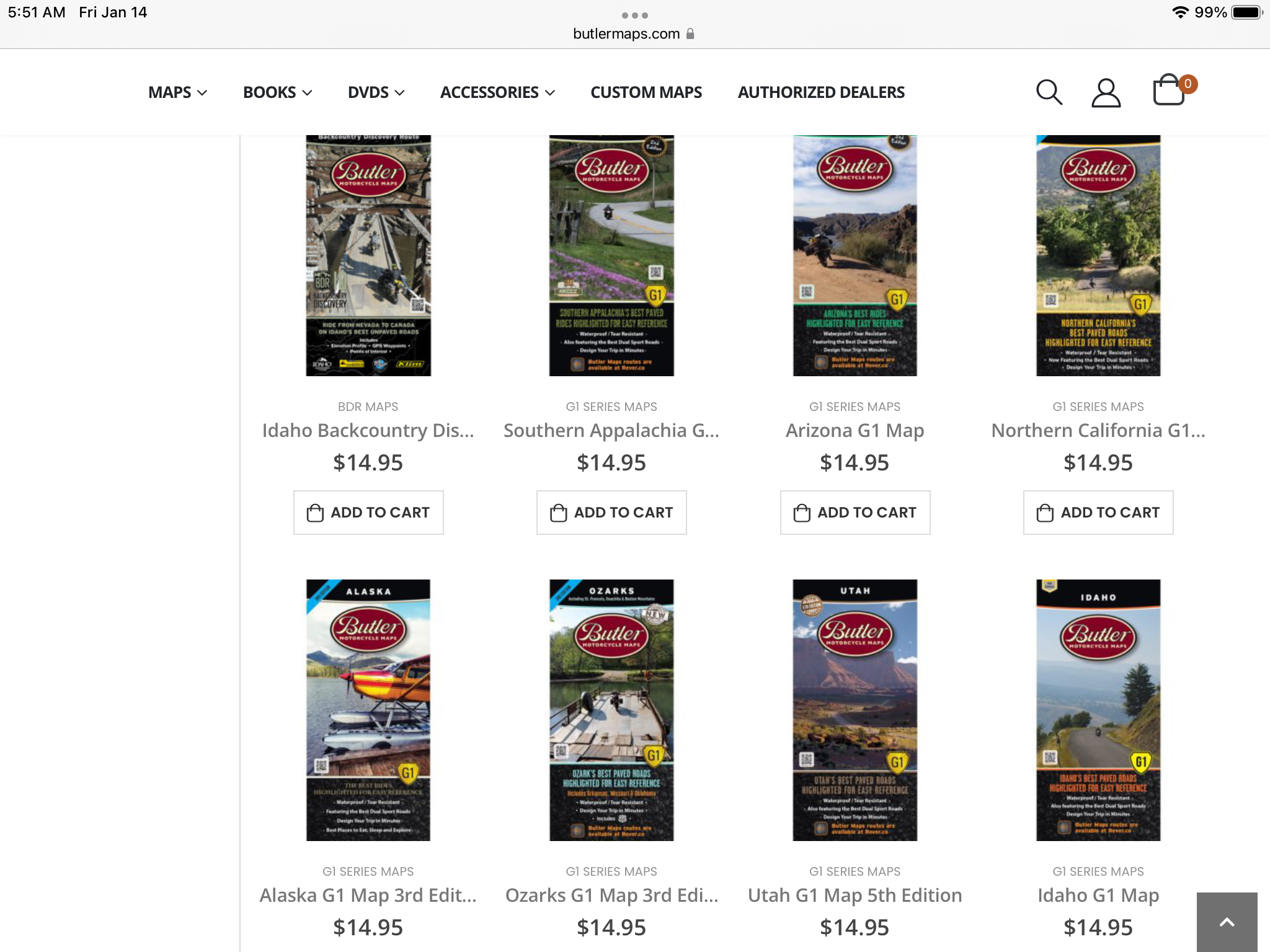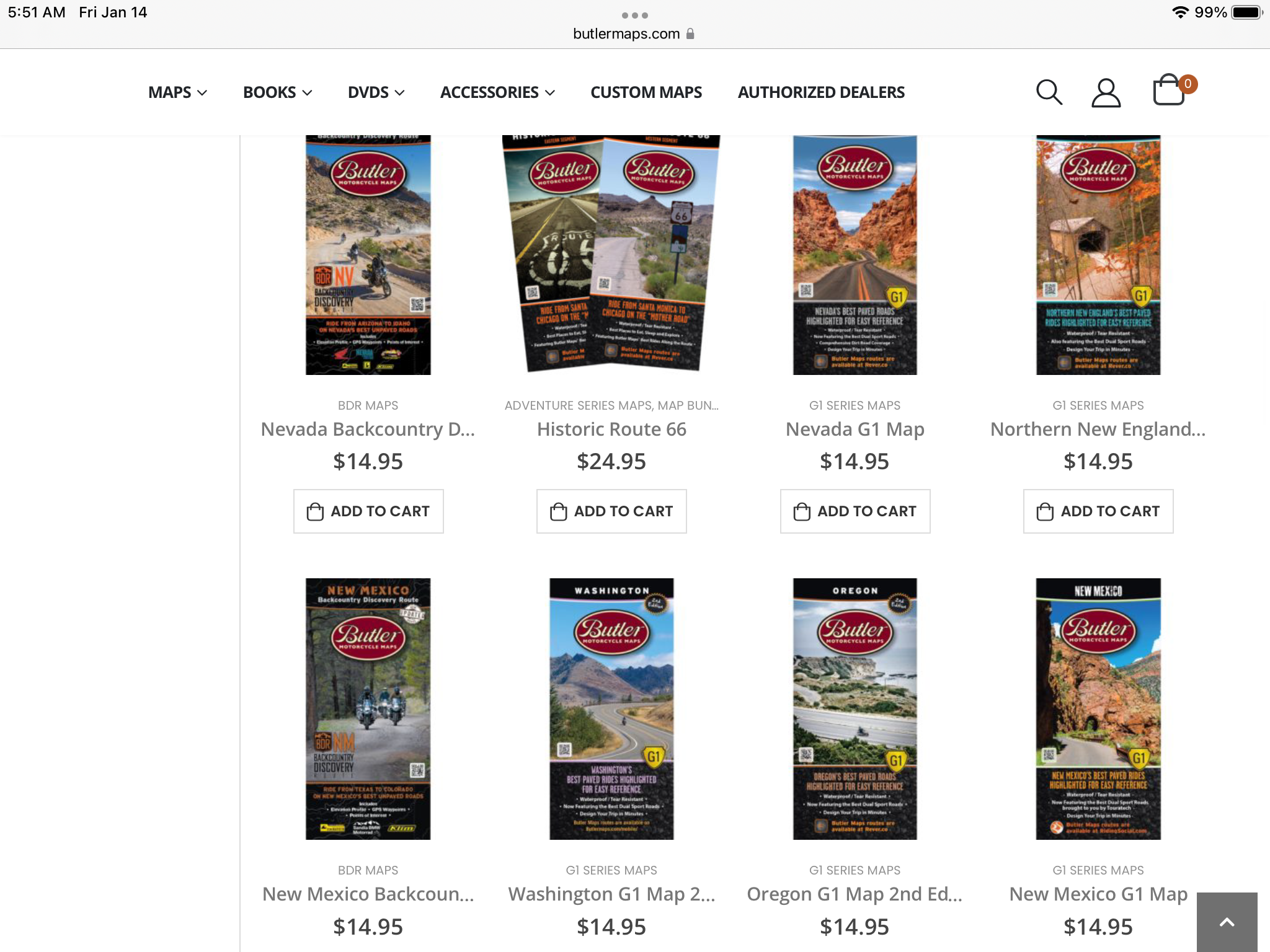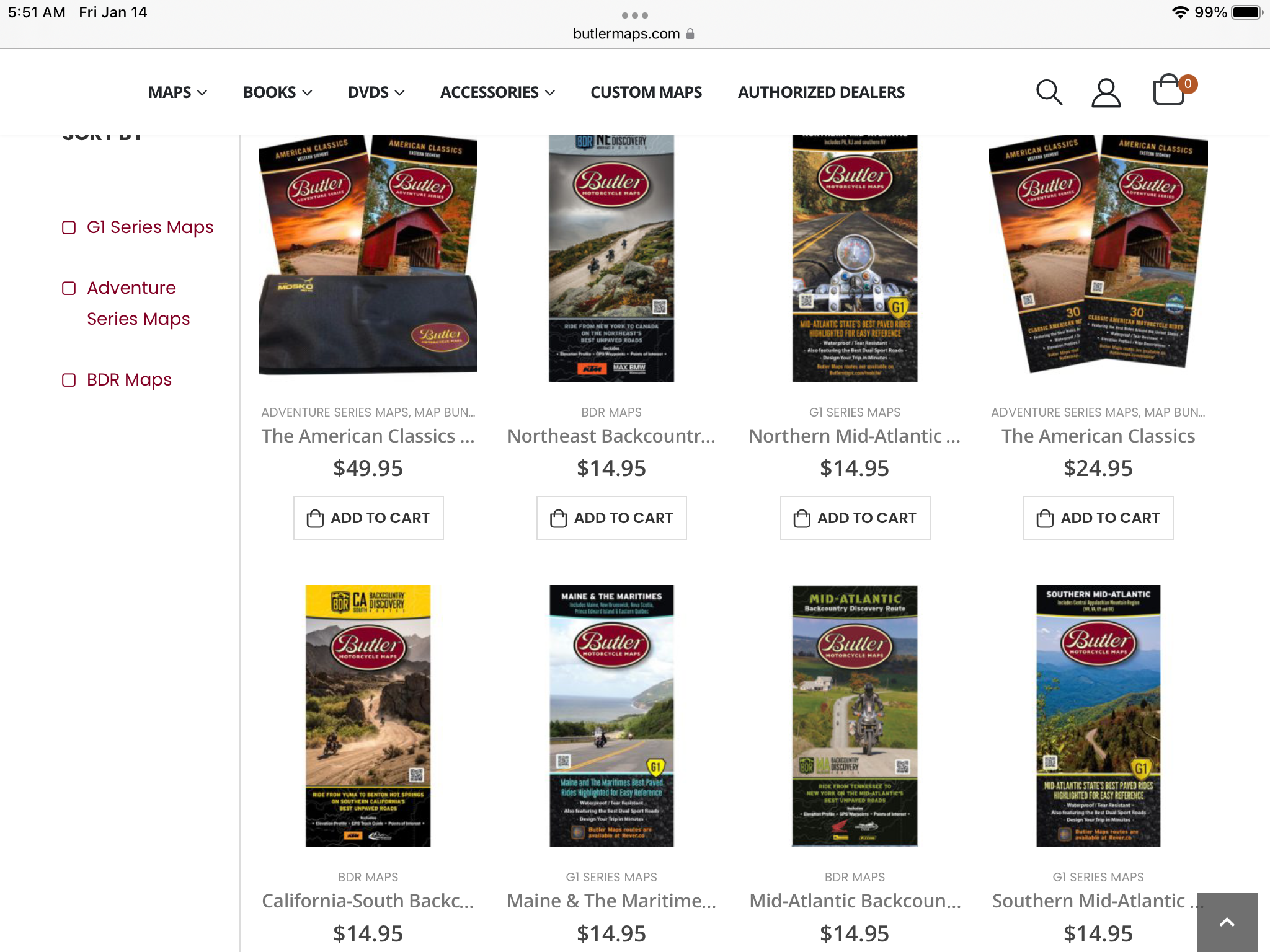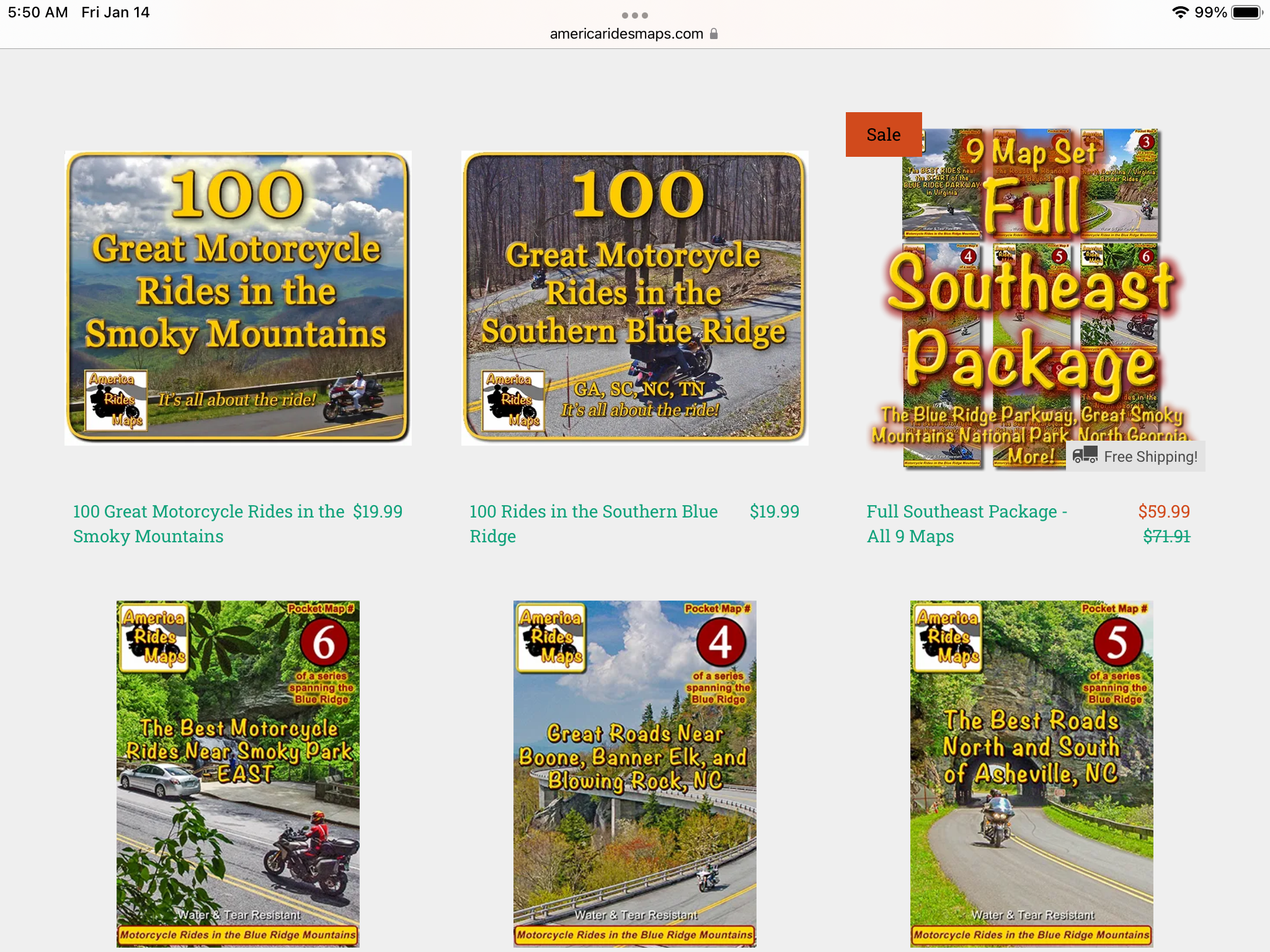 Butler Maps Inc is headquartered out of Colorado, and as you might quess has a great selection of maps for the western part of the US. However, they are in the process of developing maps for the eastern US too. America Rides Maps are put together by a couple that call Waynesville, NC home. There maps are currently exclusively covering the eastern mountain regions of the southeast US. They just recently started developing maps for West Virginia, SE Ohio, and Pennsylvania. I have several of the Butler maps and the currently complete set of the America rides maps. I cannot recommend these map sets highly enough. If not for them I would have never found many of my now favorite roads. I would have just ridden right past them, never even knowing just how good they are and what I was missing. They don't cost much and easily fold up to fit into a pocket, tank bag, or map holder. Both sets include gas stops, food stops, and motorcycle related attractions to stop at. Both are easily read, highlight specific routes or roads to not miss, and are very durable. Made by motorcyclists for motorcyclists. You can't go wrong with either.
There are other forms of print media that you can use too. One of my long-term favorites to use is our old friend Road Runner Magazine. I've been a subscriber to this magazine since they put out their first issue in 2001, and I've kept every single issue. It's the only magazine that I can say that I have kept that way.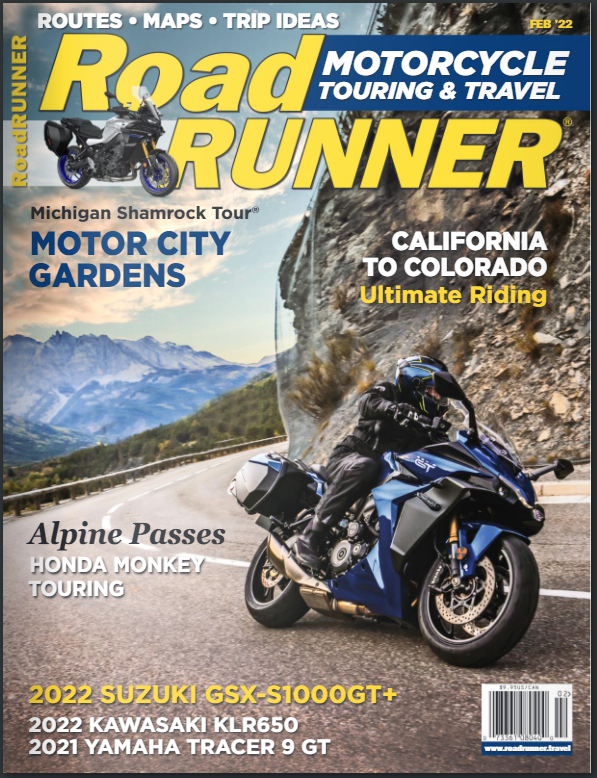 I've also just recently started getting Rider Magazine again, after a long hiatus. It looks like a keeper too.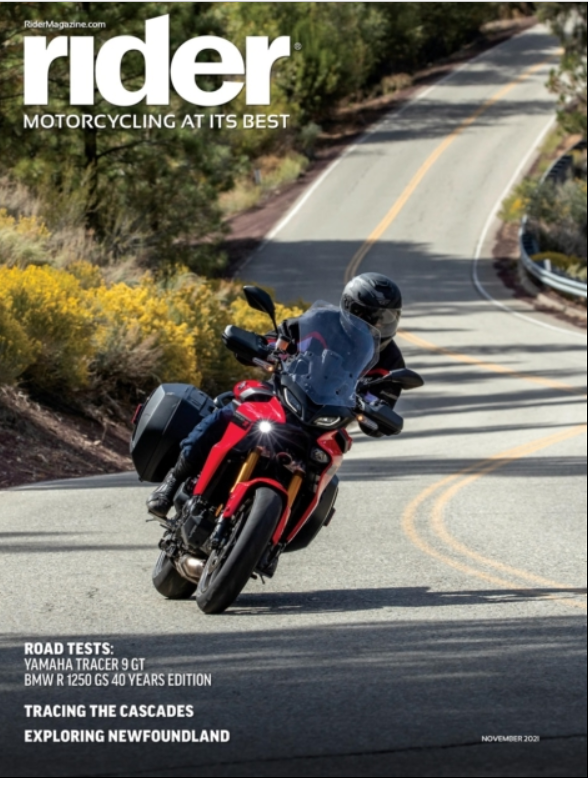 Of Course, our very own STAReview is another good one to use when thinking about place to ride. Most of the other magazines I've gotten are more about the bike, than the ride. Fun to read, but not that useful for trip planning.
A couple of other good map resources need to be mentioned too. First off, if you visit any state welcome center you can still find paper maps available for the asking. I've got a couple of small drawers that are filled with paper maps, and I still collect new ones whenever I can.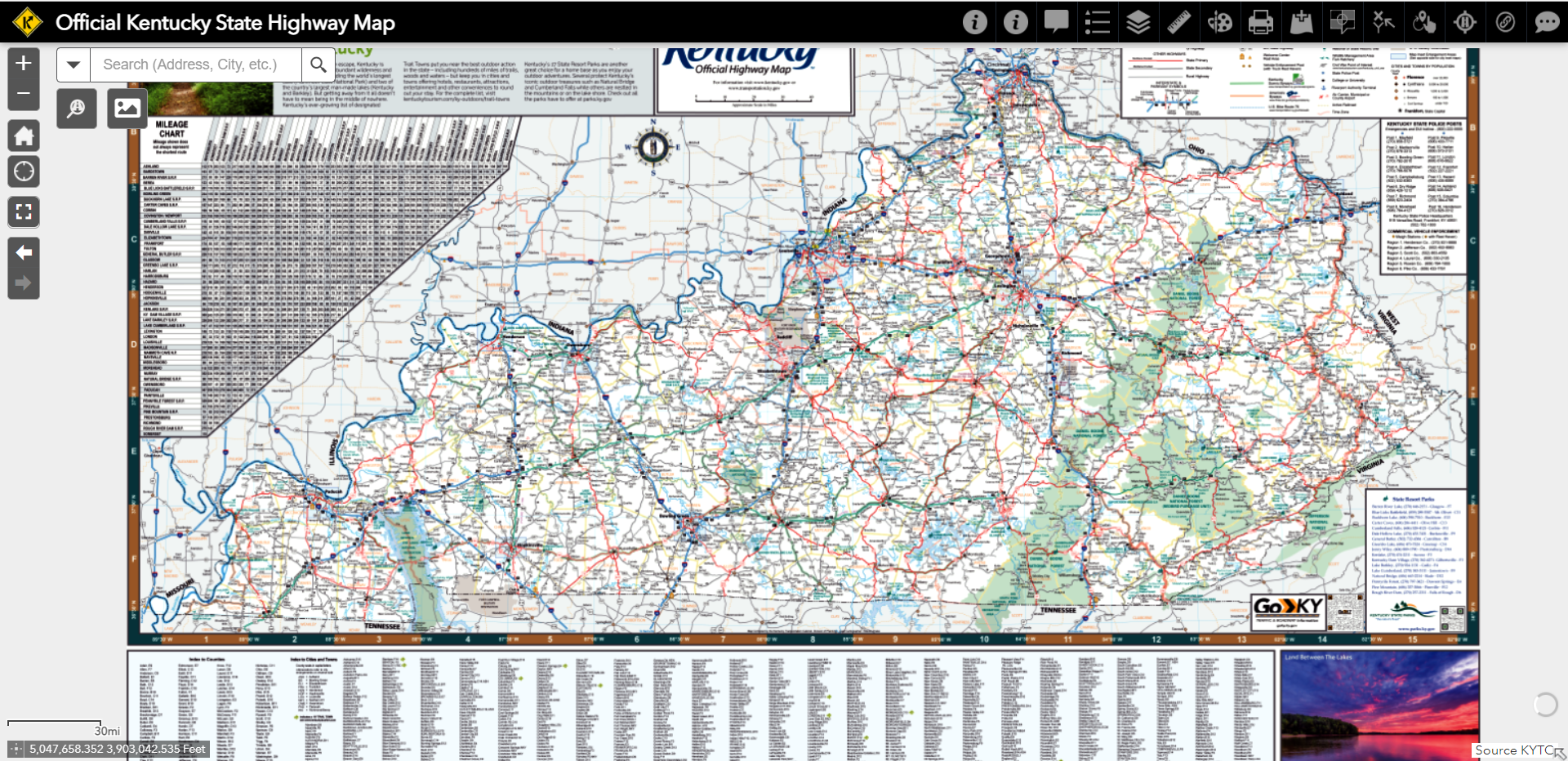 Secondly, I would be amiss if I didn't mention what I consider to be the best paper map book that you can find for any particular state, the Delorme Atlas & Gazetteer's. No other maps that I have ever found have the detail that these have. They are too big to probably carry around with you, but they make great desk reference items. I've got one each for the 4 states around me…Ohio, Indiana, Tennessee, and Kentucky (where I live)….and after a day out on the bike exploring like to check back and try and figure out all the roads I rode on that day. I also use them to pick out roads that are interesting looking and then go see if they are as good as they look. Especially helpful for the little lane-and-a-half backroads that don't show up state maps. You can buy them in many bookstores or order through Amazon. They have ones for every state and also offer online service too.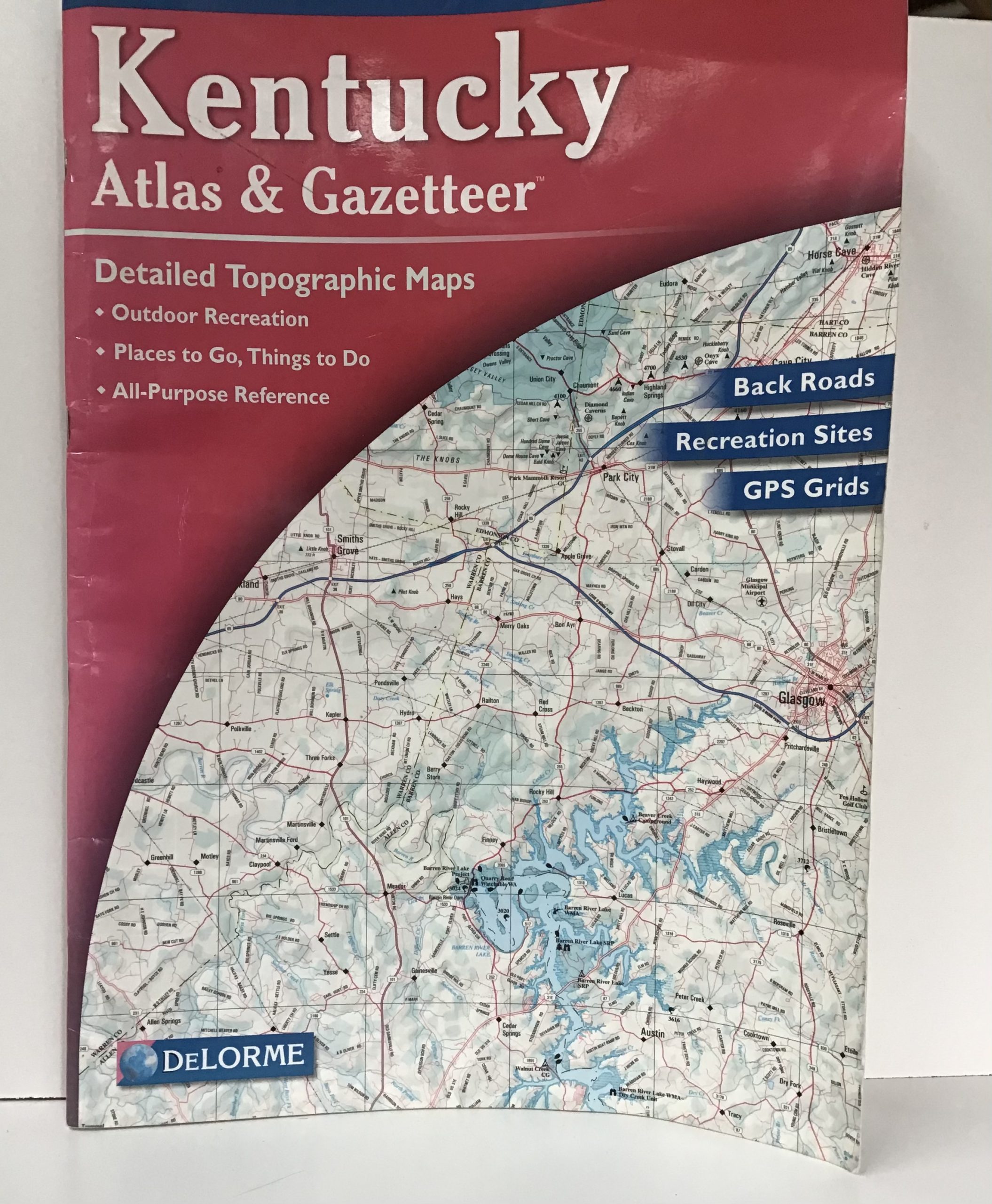 I hope that you have found this article useful, and at least a little entertaining. I wonder, what are YOUR tips and tricks for trip planning? Why not post up on the MSTA Facebook group or on the MSTA Forum and let us know!
Thanks for reading!