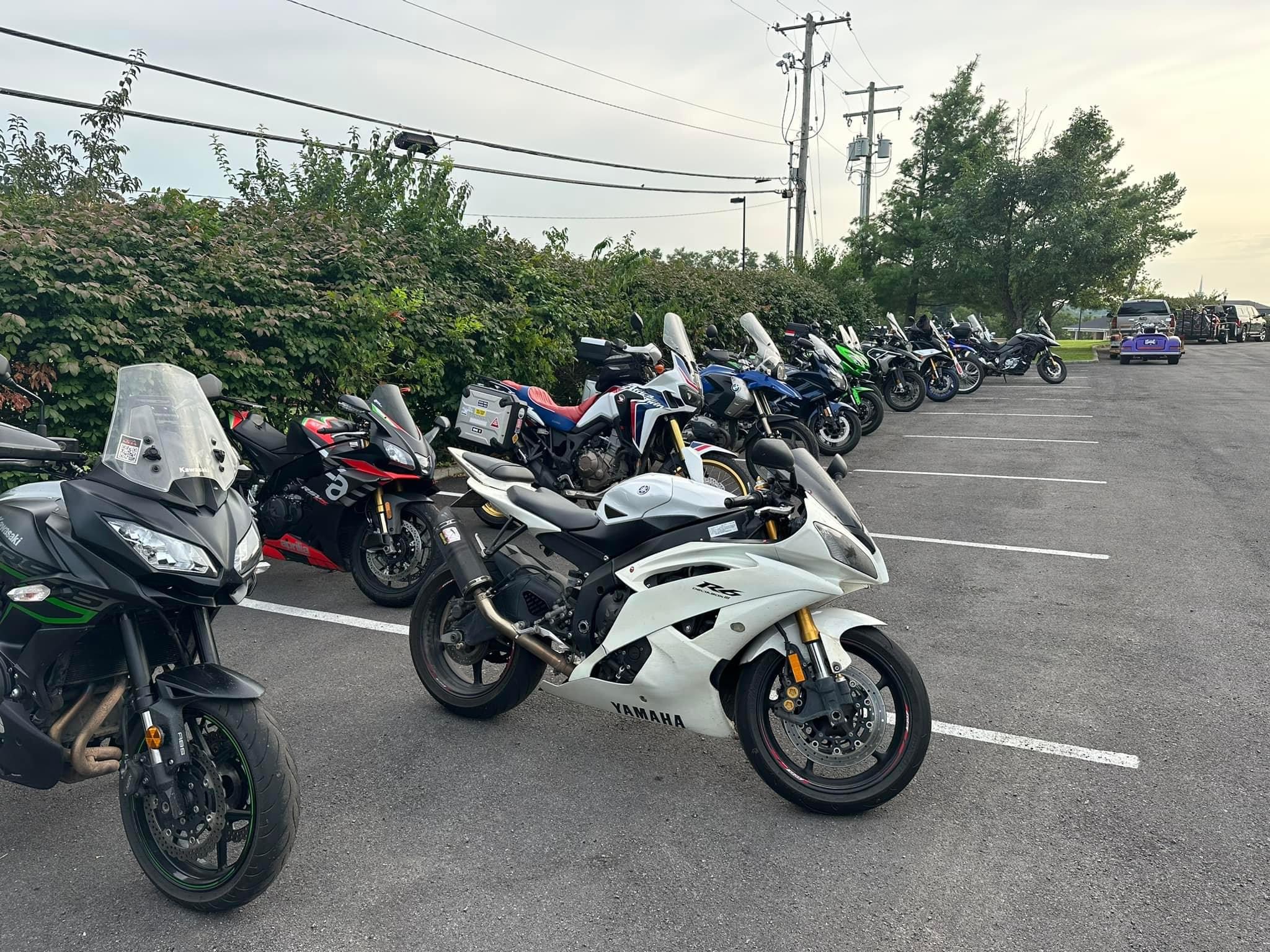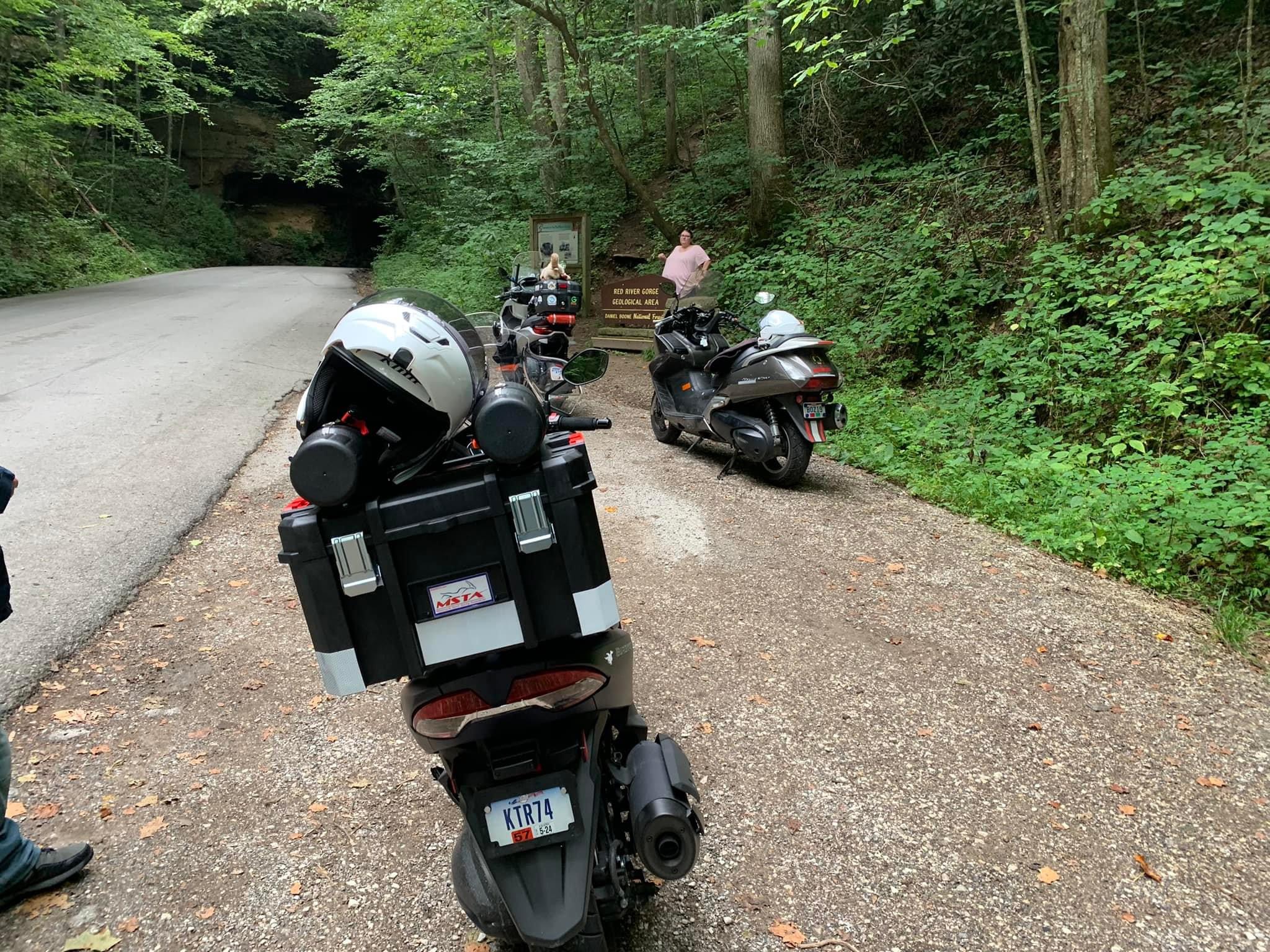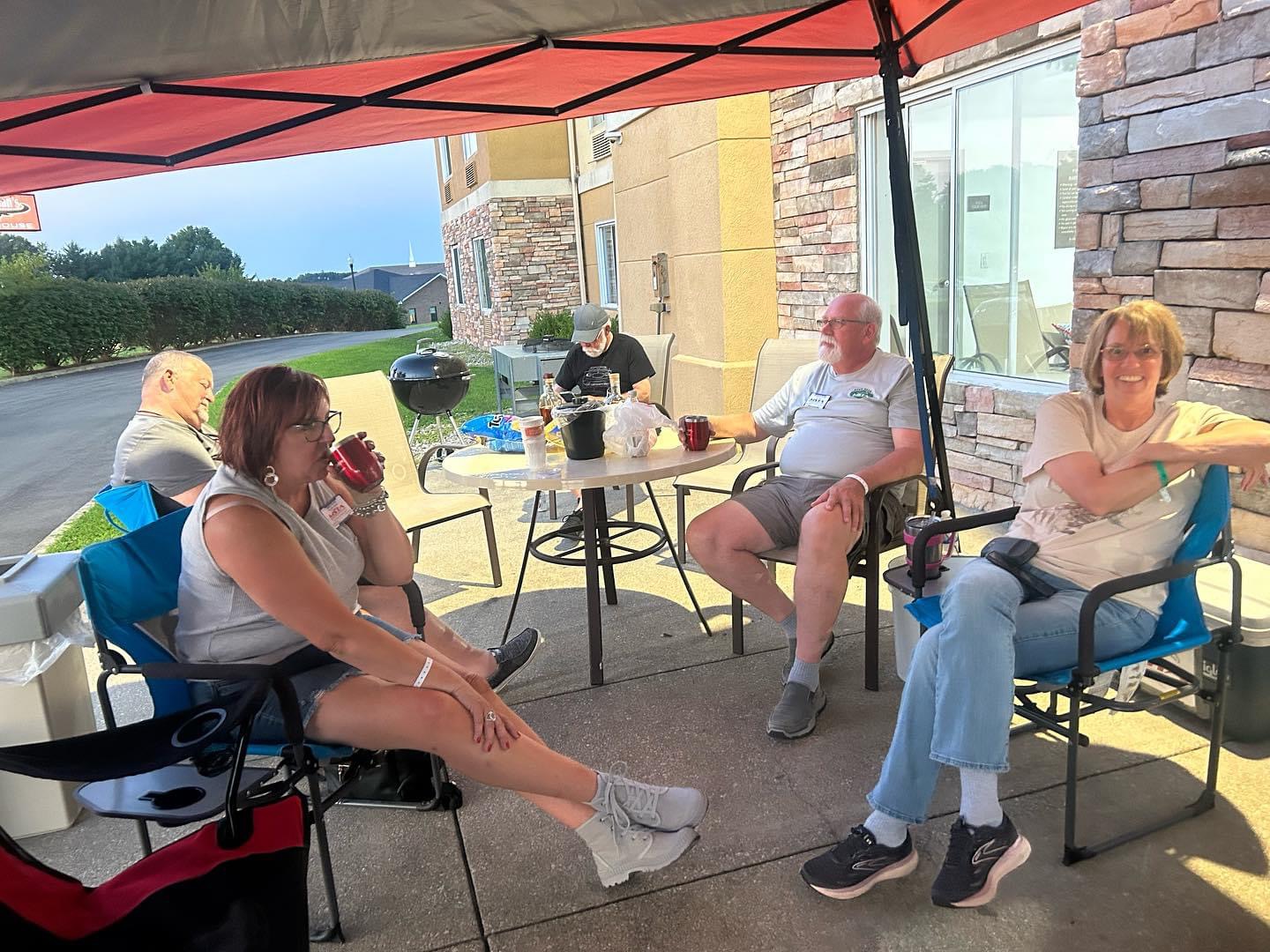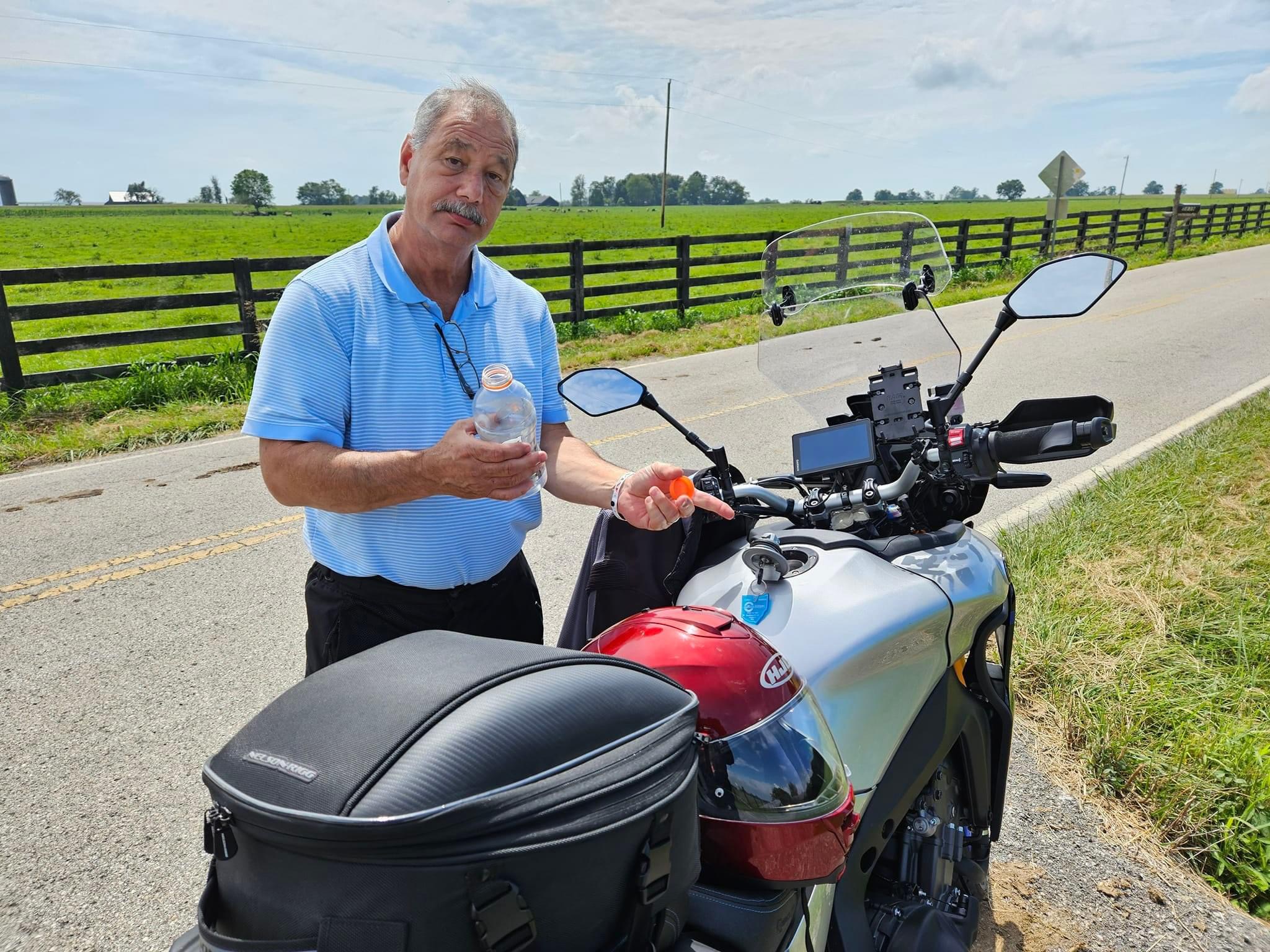 "Every picture tells a story, don't it?", asked Rod Stewart in the song, and the answer is usually yes. Every picture does tell a story, but often it's not the whole story. LOL. In the case of the RRGR2023 there are dozens and dozens of pictures to be shown and just as many stories to be told. You can look at some pictures here , and I'll try to relate a few stories along the way.
For those of you new to this site and/or the MSTA, some background. Every year some MSTA members volunteer to host what we refer to as Regional Rallies. The format is pretty simple. A member-volunteer finds an area of the country that they think that other members would enjoy riding in, finds a hotel and/or campground that can accommodate the expected number of members/friends that will show up, negotiates a group rate, and then picks the date. We try not to have 2 events occur on the same weekend unless they are more than 300 miles apart. Once the date has been chosen, the accommodations have been set up, and the date okayed by the National Event Coordinator, the registrations site and website for the event is set up and it is included in our events calendar that you can find on this site. Most of the events have been occurring a regular basis year after year, so a lot of that is pretty much set. The event coordinator, working with other volunteers, will create some suggested routes for the attendees and possibly a cook-out and/or meal of some type will be organized. In the case of the RRG Rally there are no organized group meals because there are good restaurants both in front and behind the host hotel and there is breakfast served by the hotel daily. However, behind the hotel there are canopies set up with tables and chairs for an area where riders can socialize in the afternoons and evenings.
This rally is set to begin on a Thursday and end the next Sunday morning. So I, as the coordinator, got there around noon on Thursday and set up the social area behind the hotel.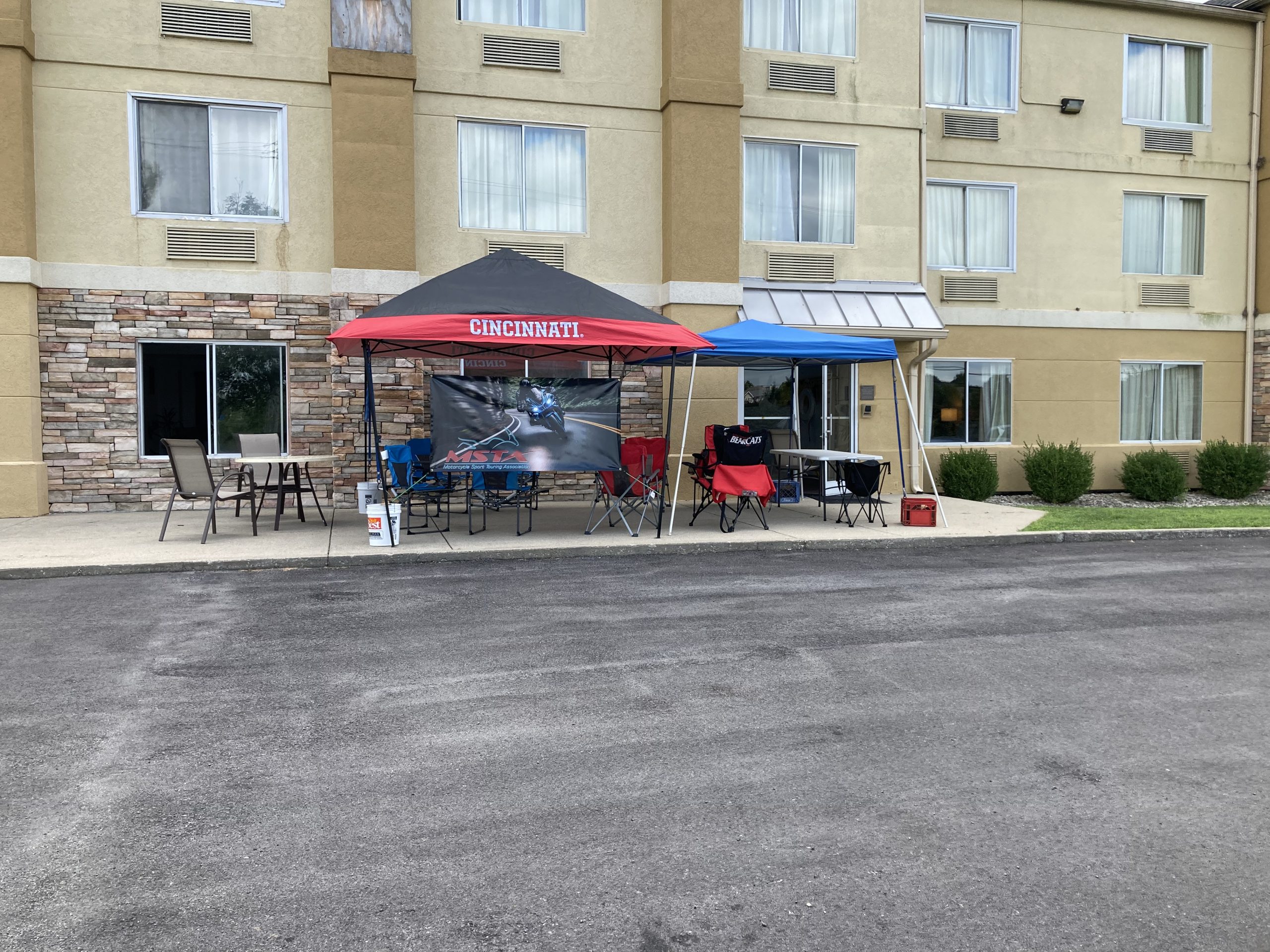 A couple of pop-up canopies and a few folding chairs later it was all set to go.
Using a meeting room at the hotel, I then set up a registration/check-in desk and within an hour and a half I was all ready to go. Since I didn't expect many people to show up before late afternoon, this left me some time to visit the local dealer, Gateway Cycles.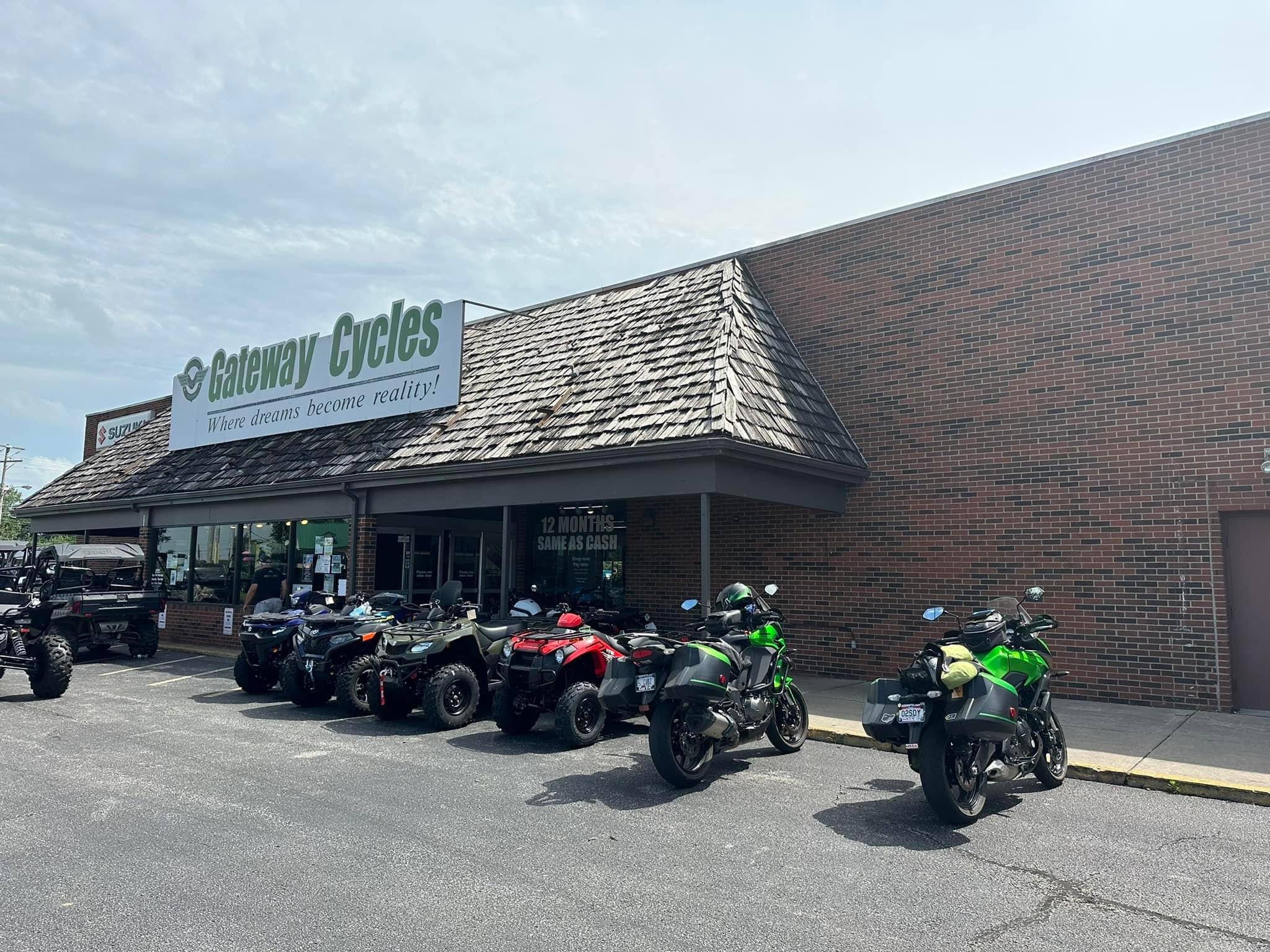 While there I checked out some of their offerings.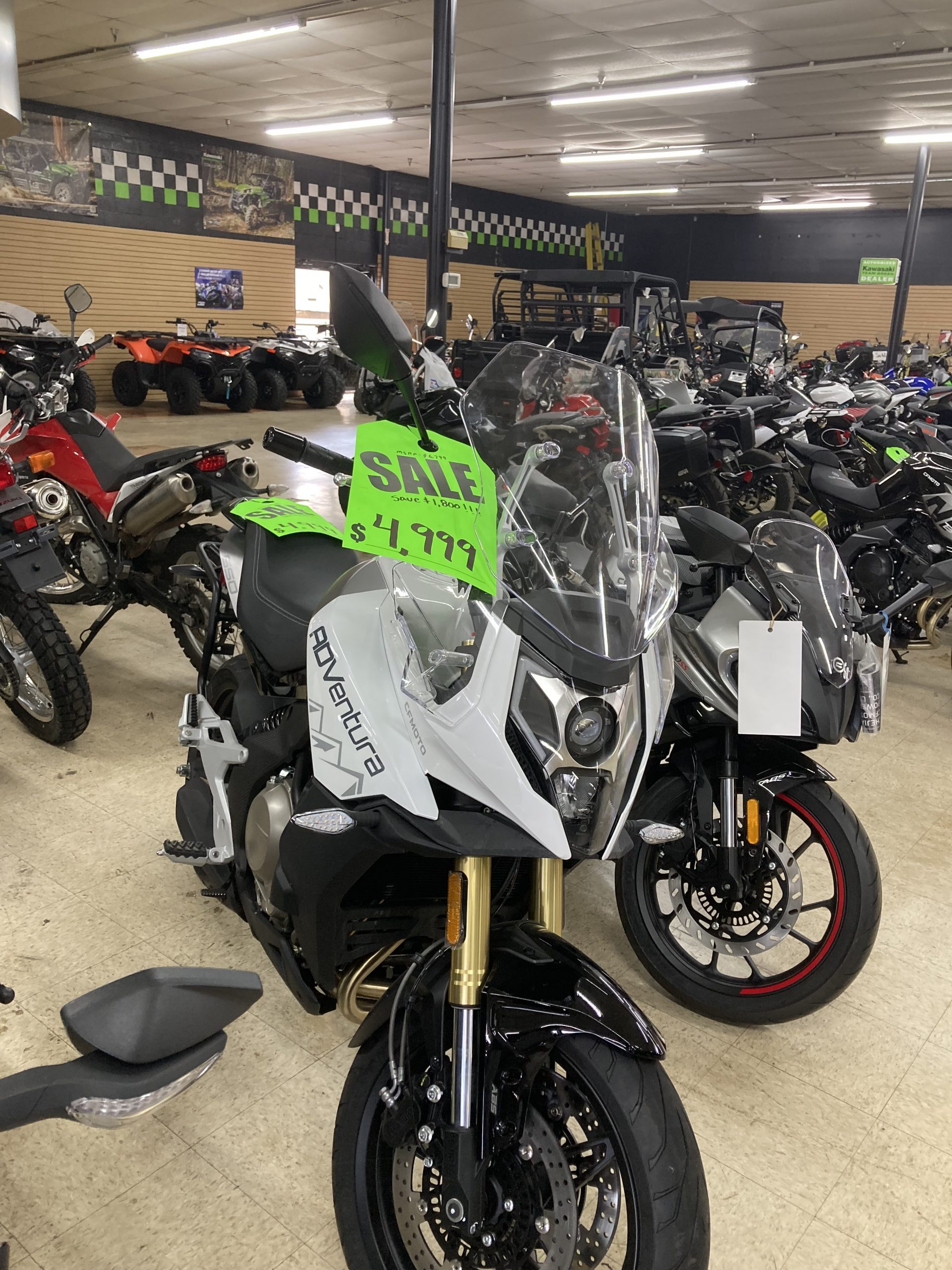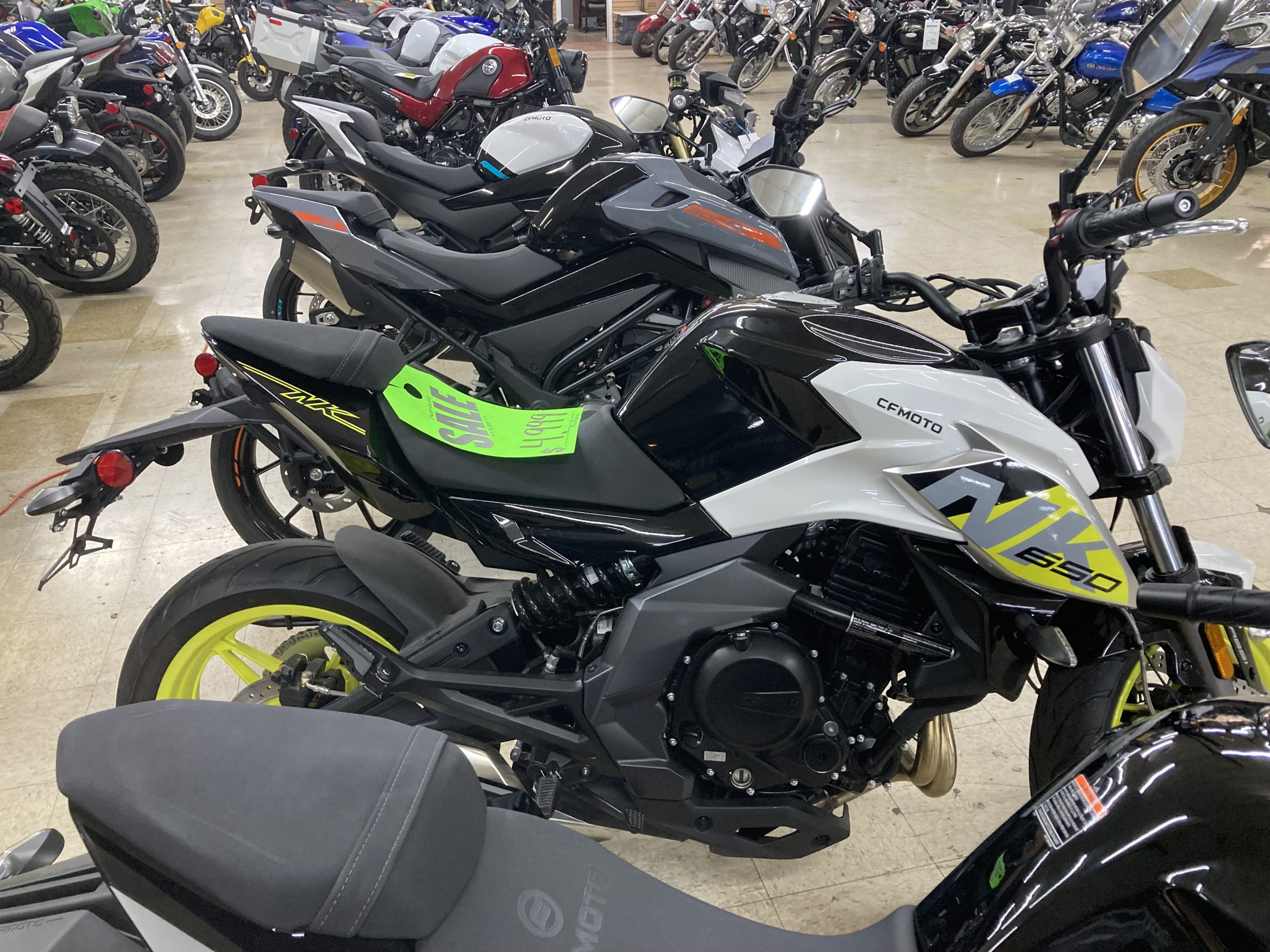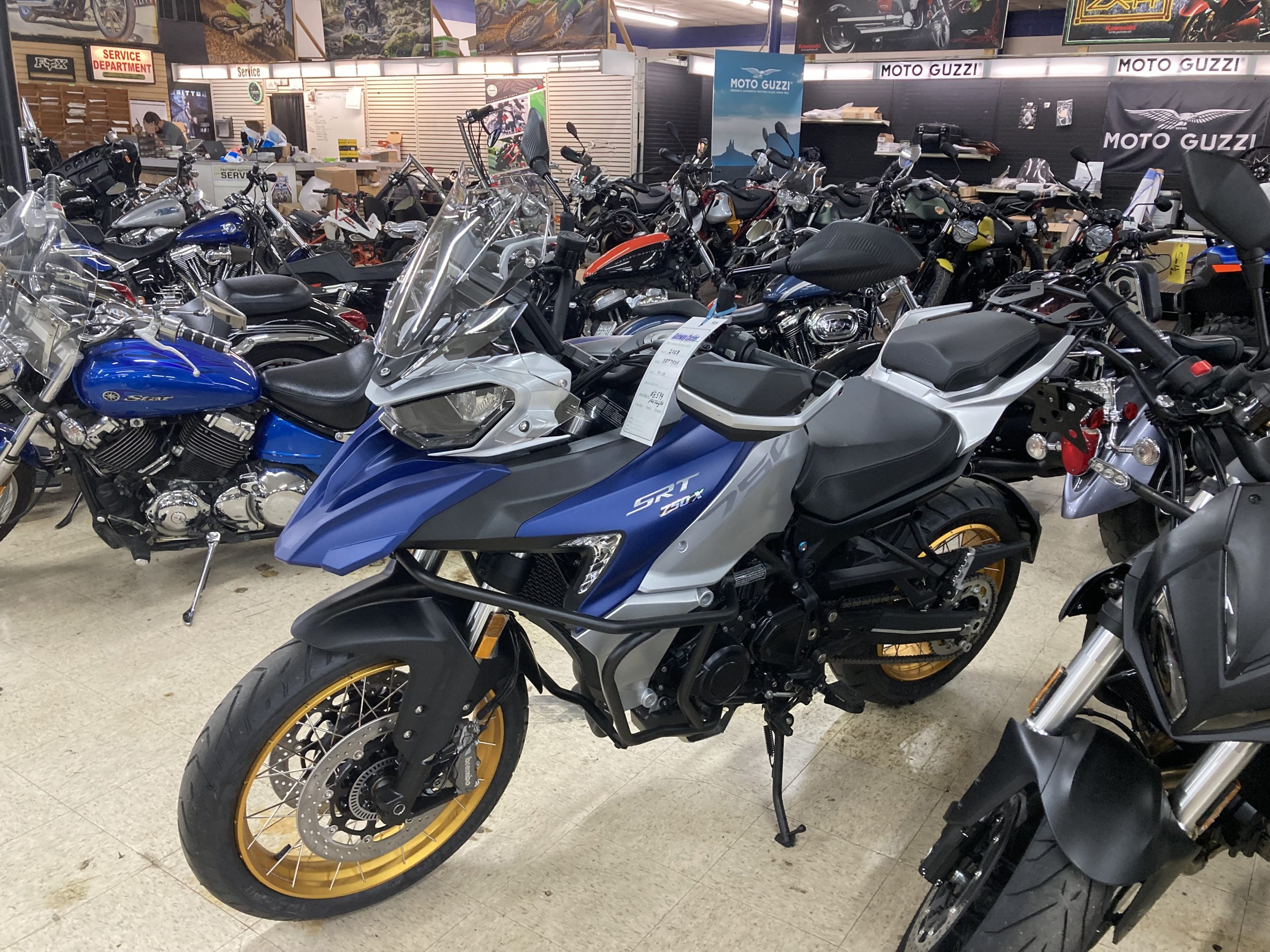 Within a few hours riders started to show up, and by the evening we had a pretty full parking lot.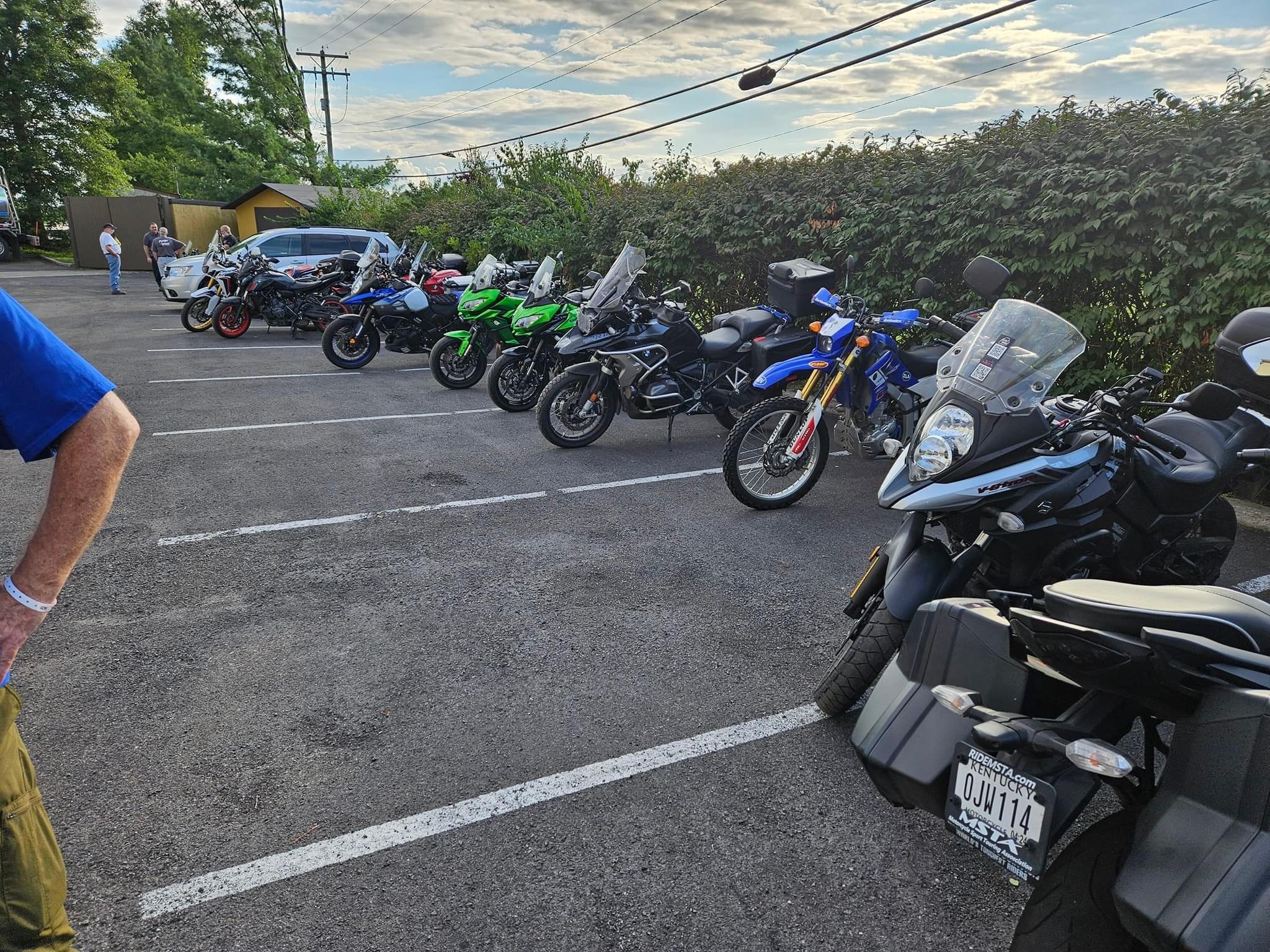 it is customary for most attendees to use the nearby Cattleman's Steak House for dinner every night, and this year was no exception. By 5:00 the restaurant and bar areas were filled by MSTA people and rally attendees. After dinner many of the attendees could be found in the "outdoor lounge" swapping tales and making plans for the next day riding.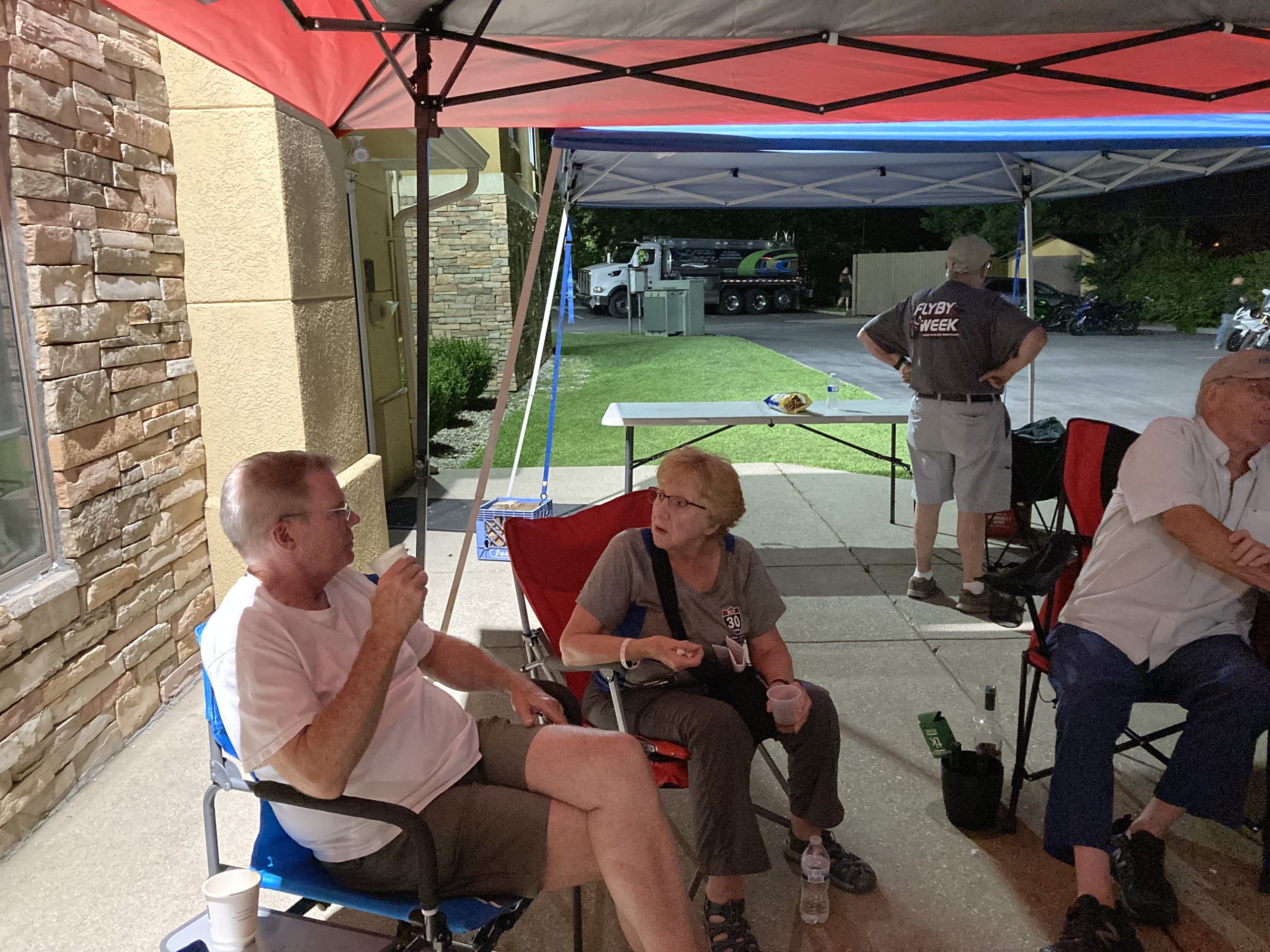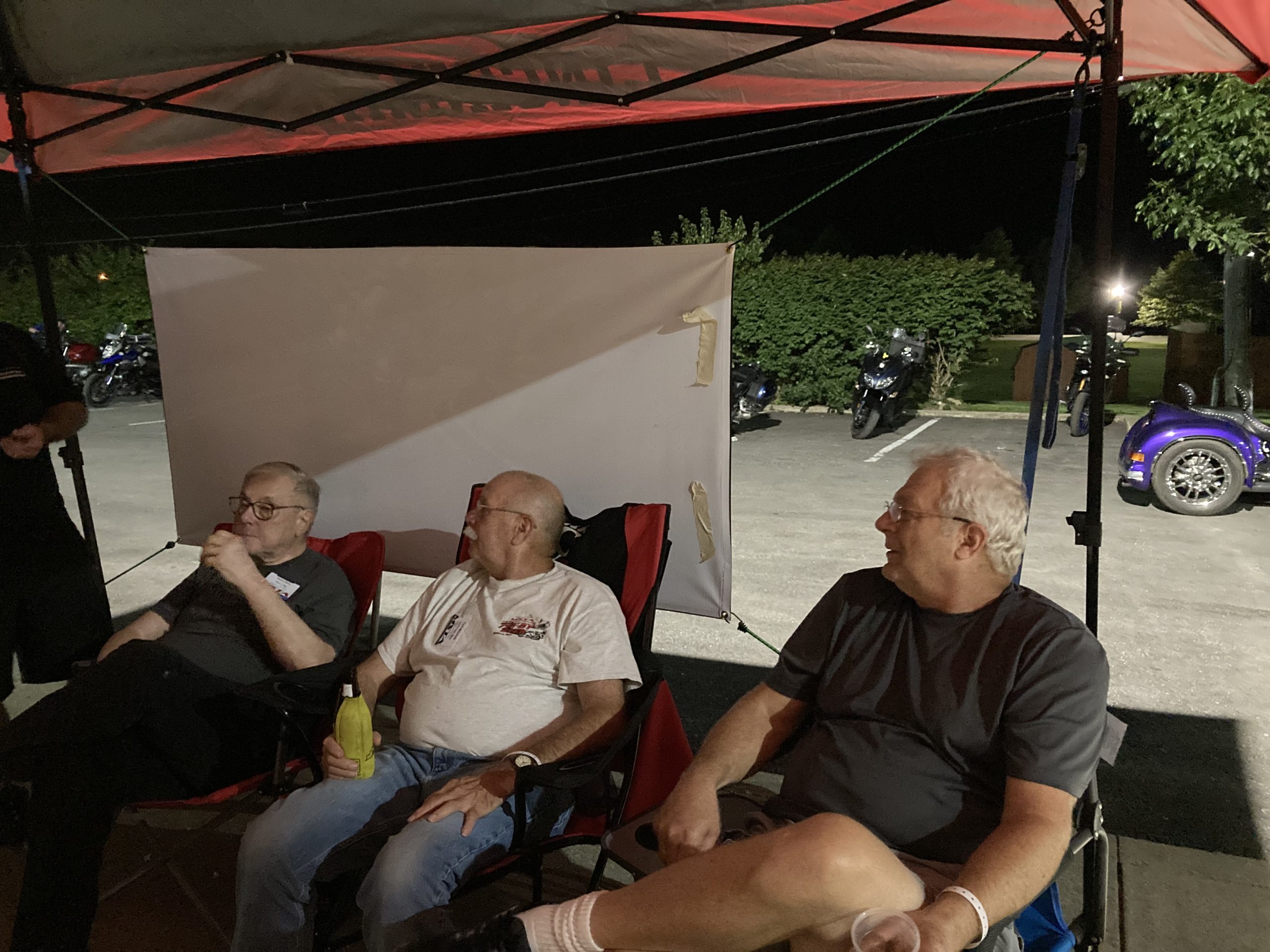 Of course, what we really attend the rallies for is the riding, and the Red River Gorge area of eastern Kentucky has great road in spades, just begging to be ridden. The attendees were given half a dozen road routes and a like manner of adventure routes to choose from, or they could just make their own. A 2–3-day rally really isn't enough time to ride all of the options there are. There were routes ranging in length from 60-360 miles and in time needed from a couple of hours to all day. All you've got to decide is how far, how long, and how twisty you want the ride to be. There is something for everyone. So early the next morning small groups started leaving the hotel, with the aim being to ride the route they had chosen and to return later that same day with lots of miles traveled and lots of smiles made.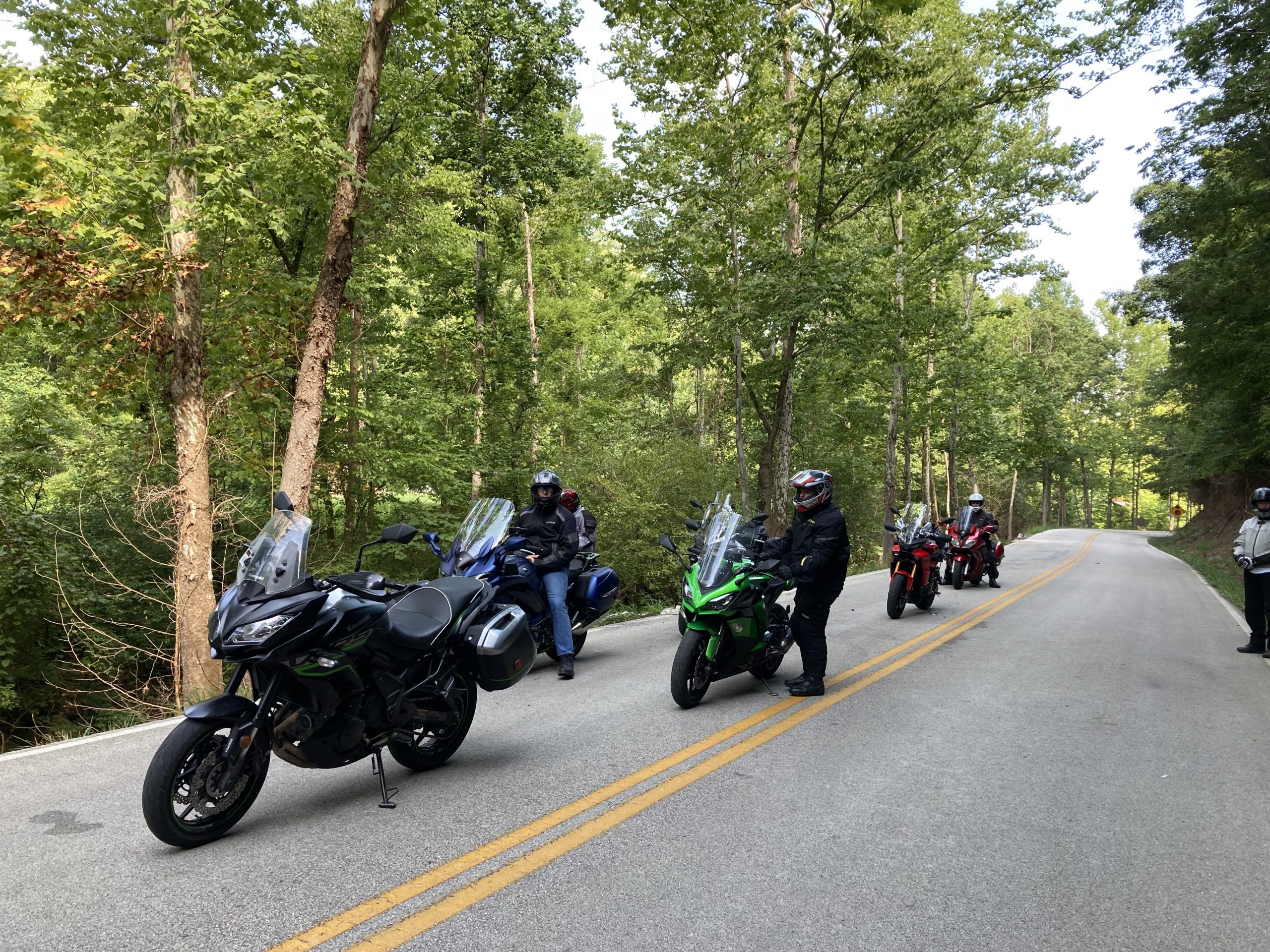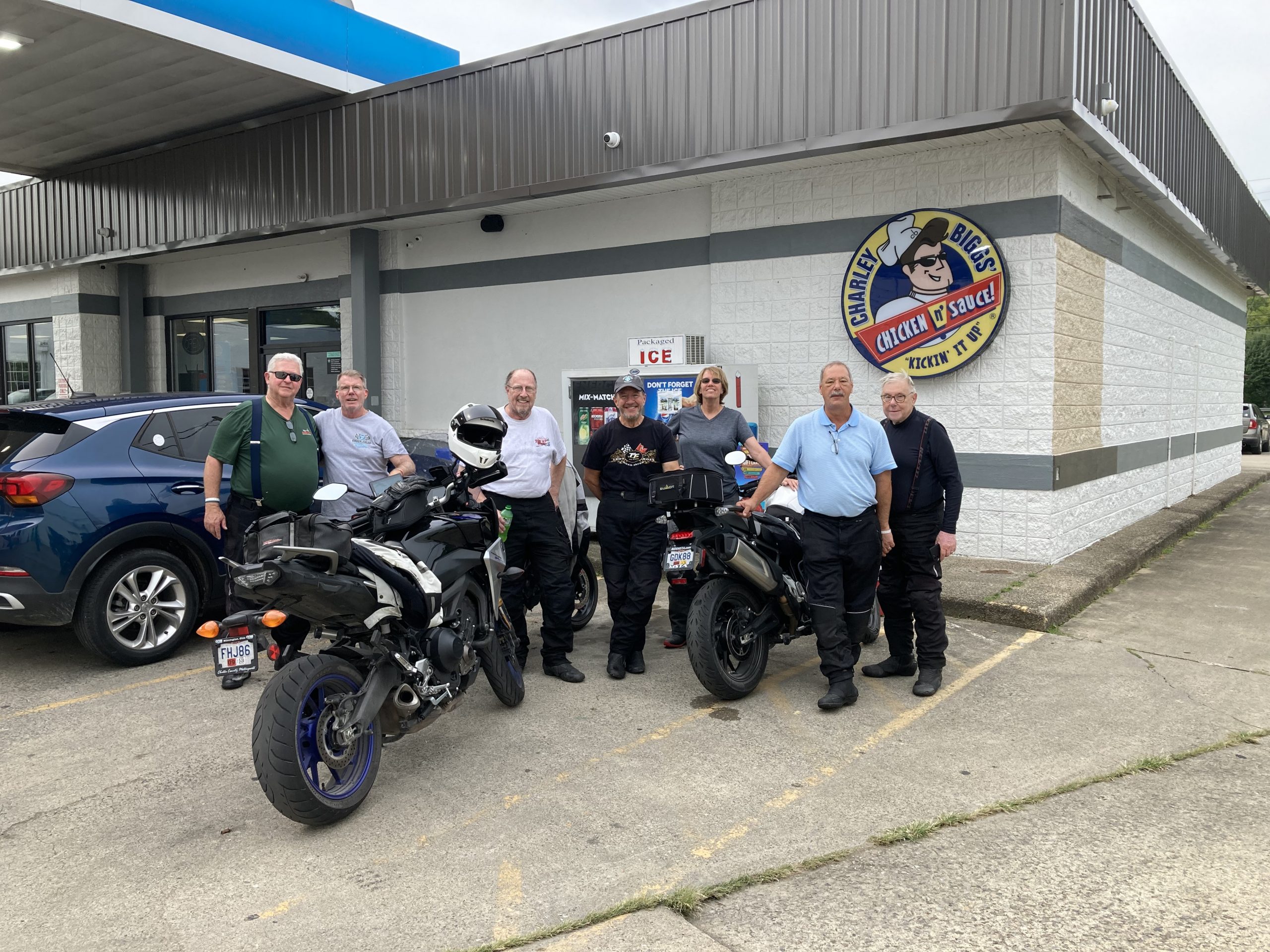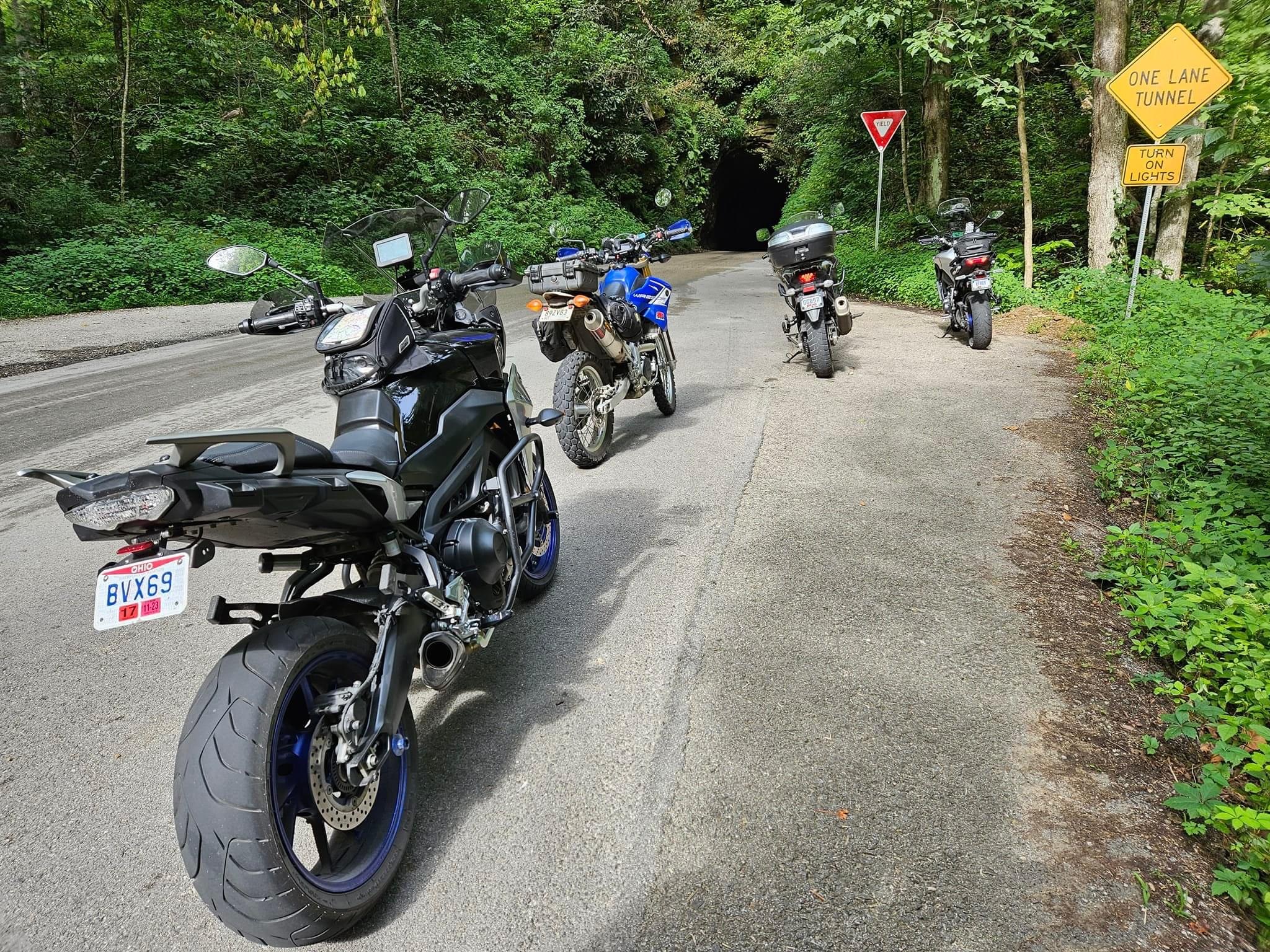 Missions accomplished!
Friday faded into the past as dinners were consumed, more socializing was done, and sleepy time was reached.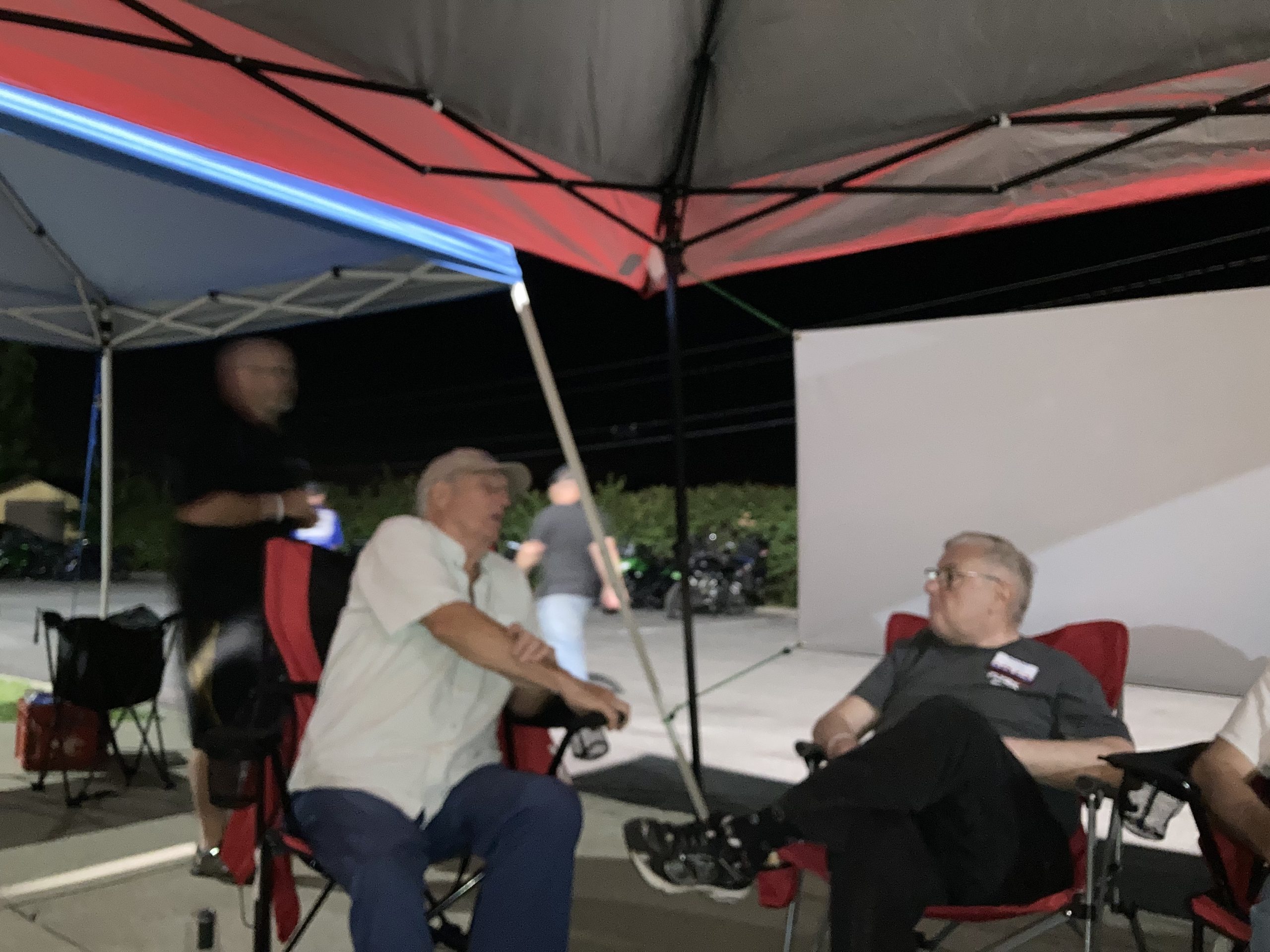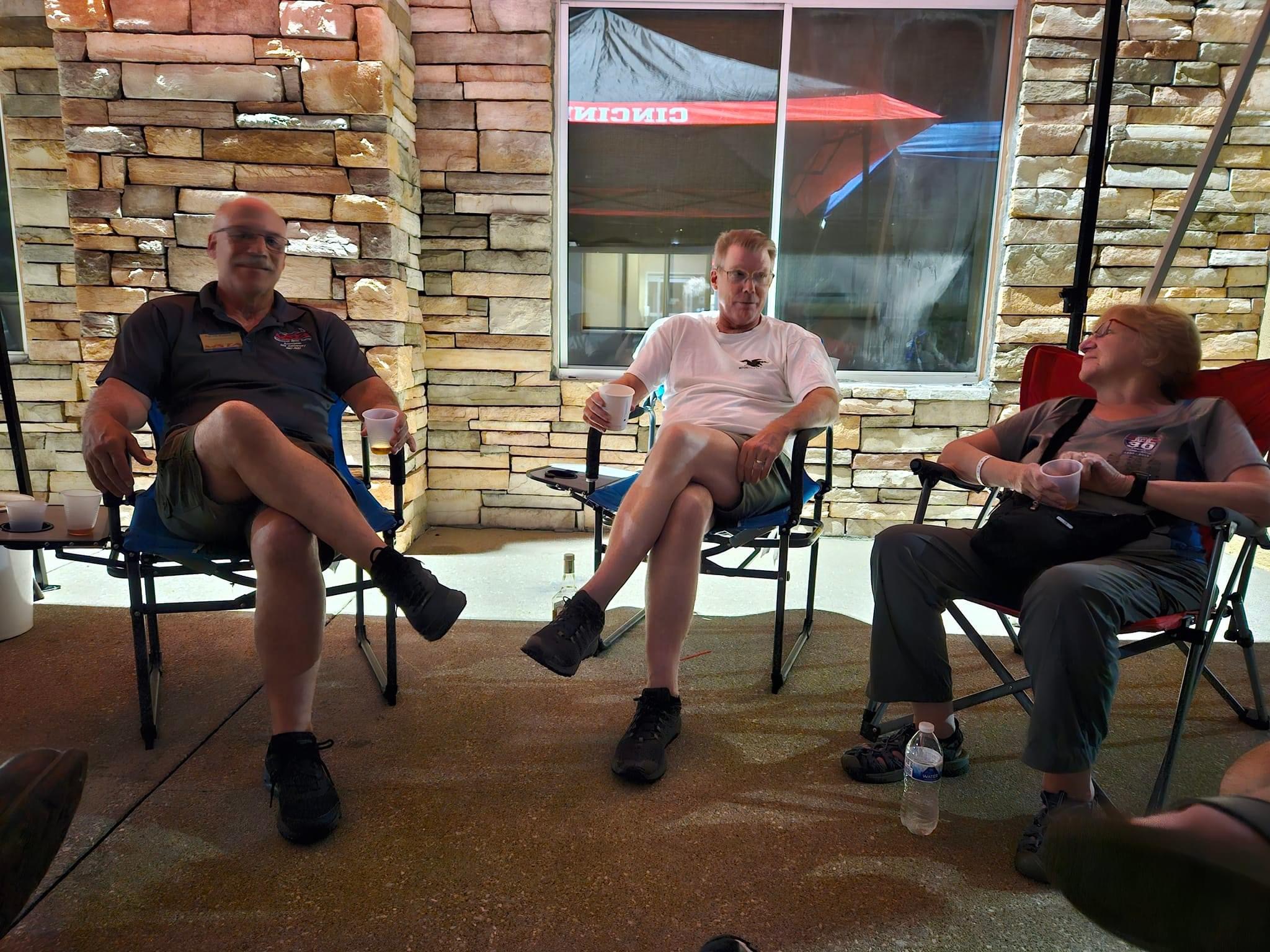 Saturday dawned bright and sunny and promised a great day of riding. After a good breakfast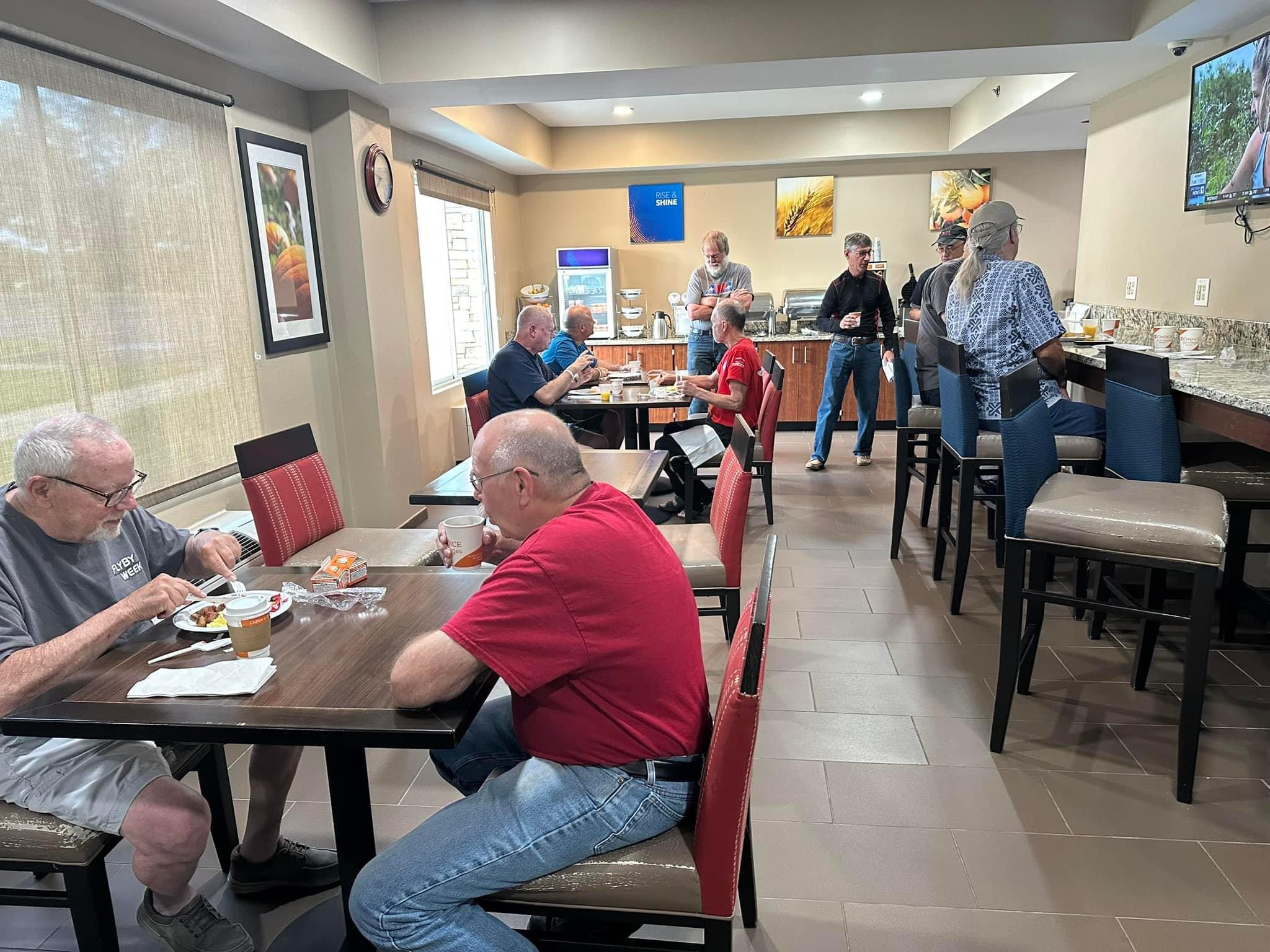 groups reformed and headed out to ride a different route than they had done the day before.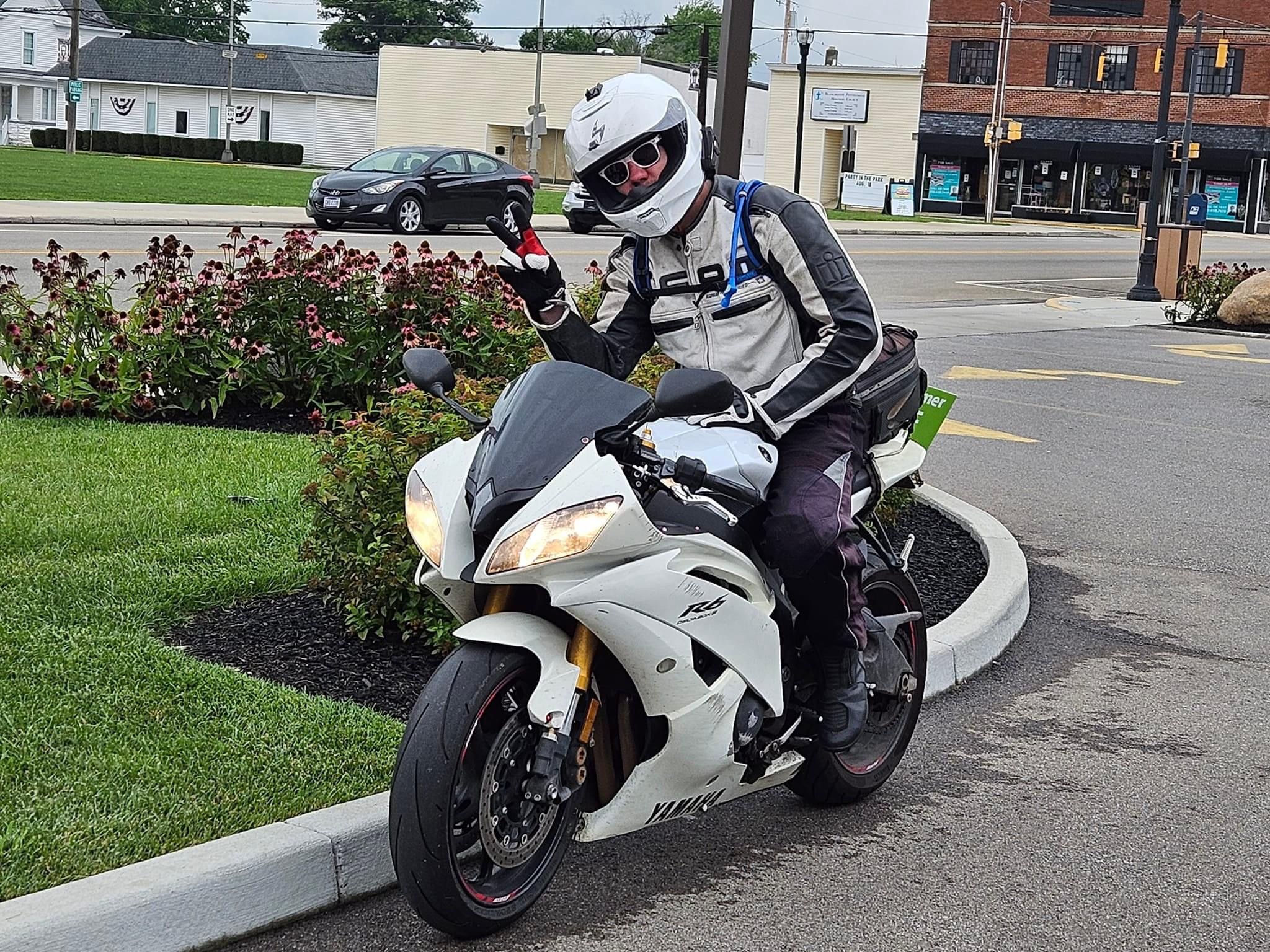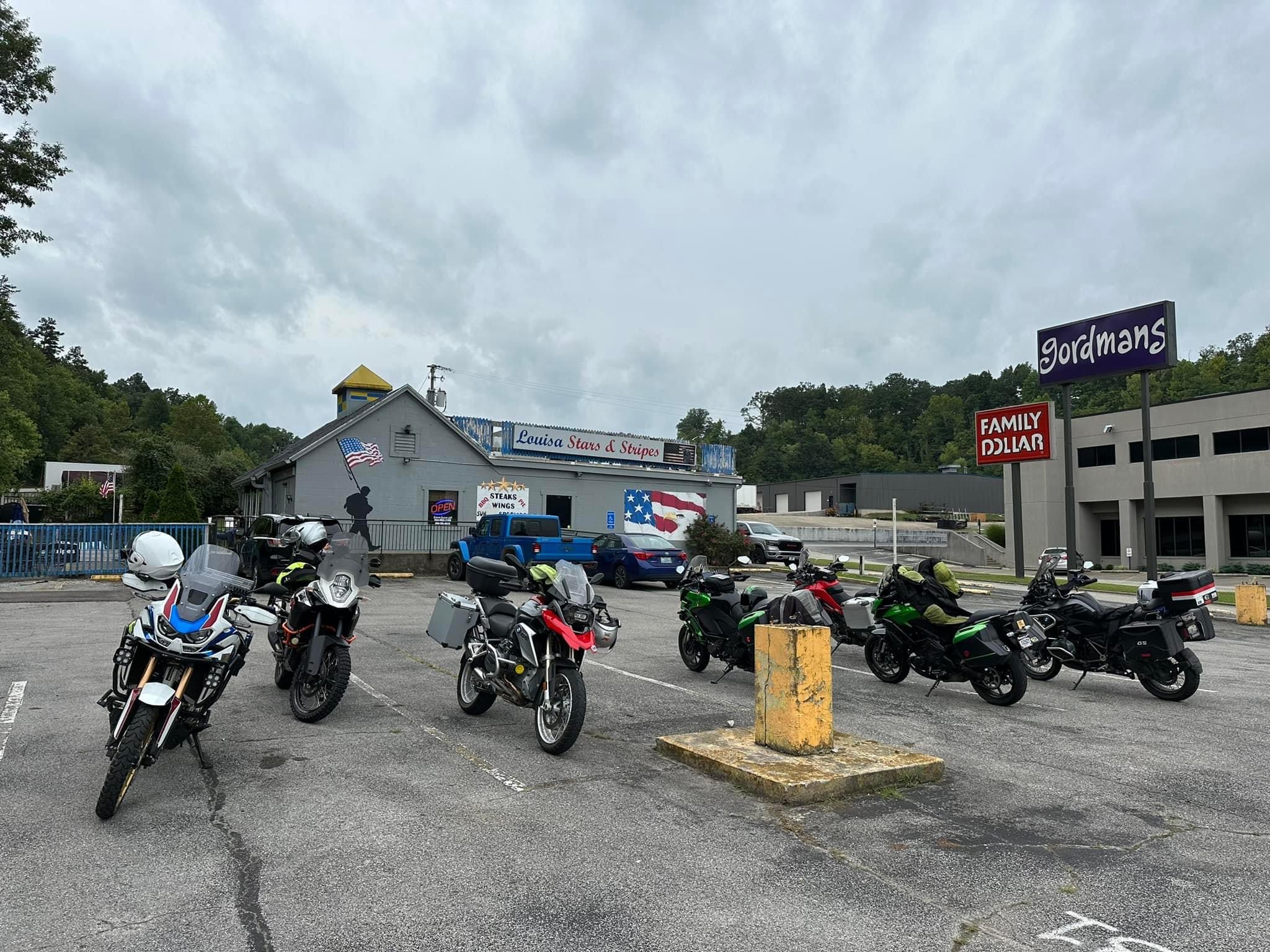 After a full day of riding, and getting our bellies full of dinner, most came back out to the outdoor lounge and rear parking lot.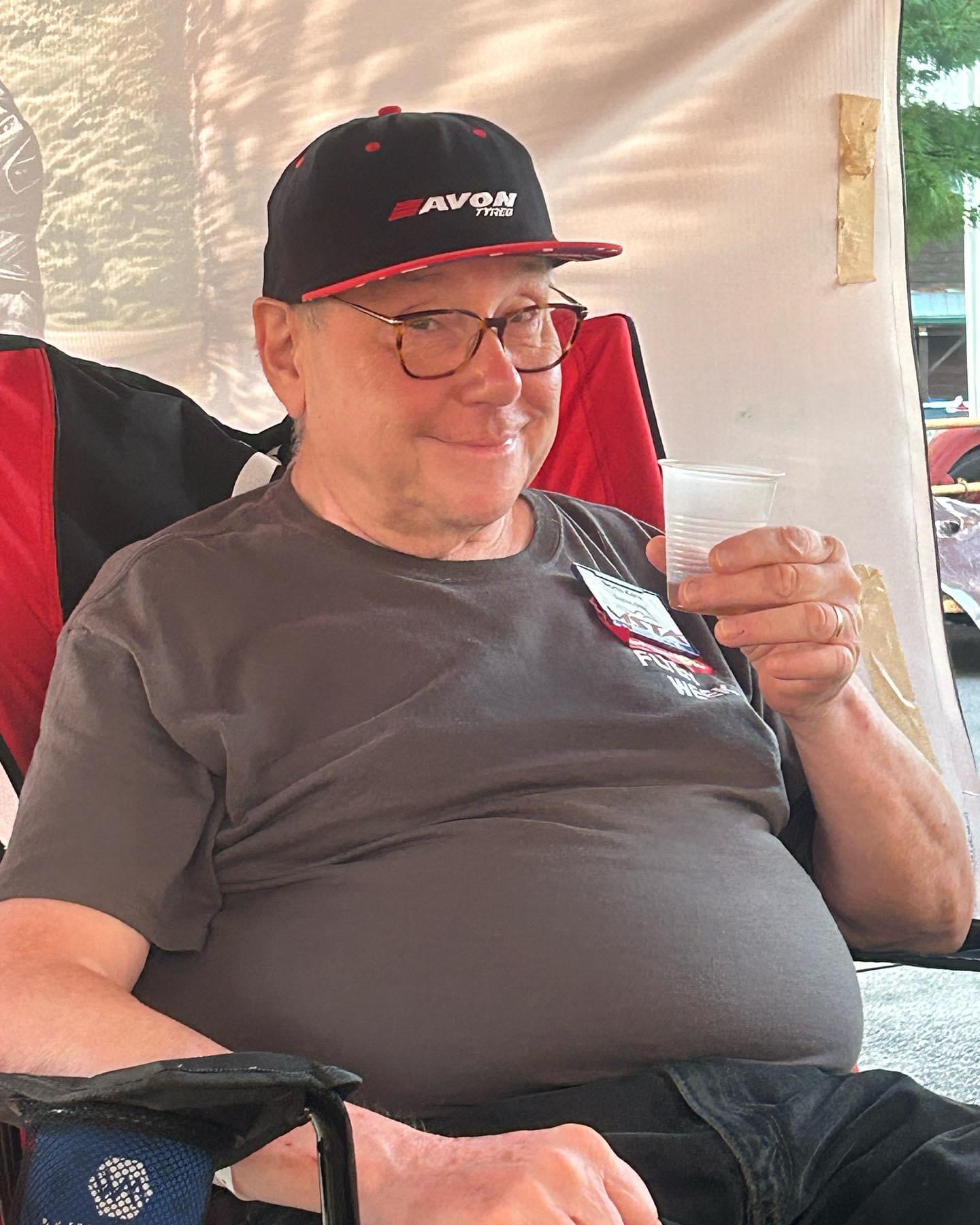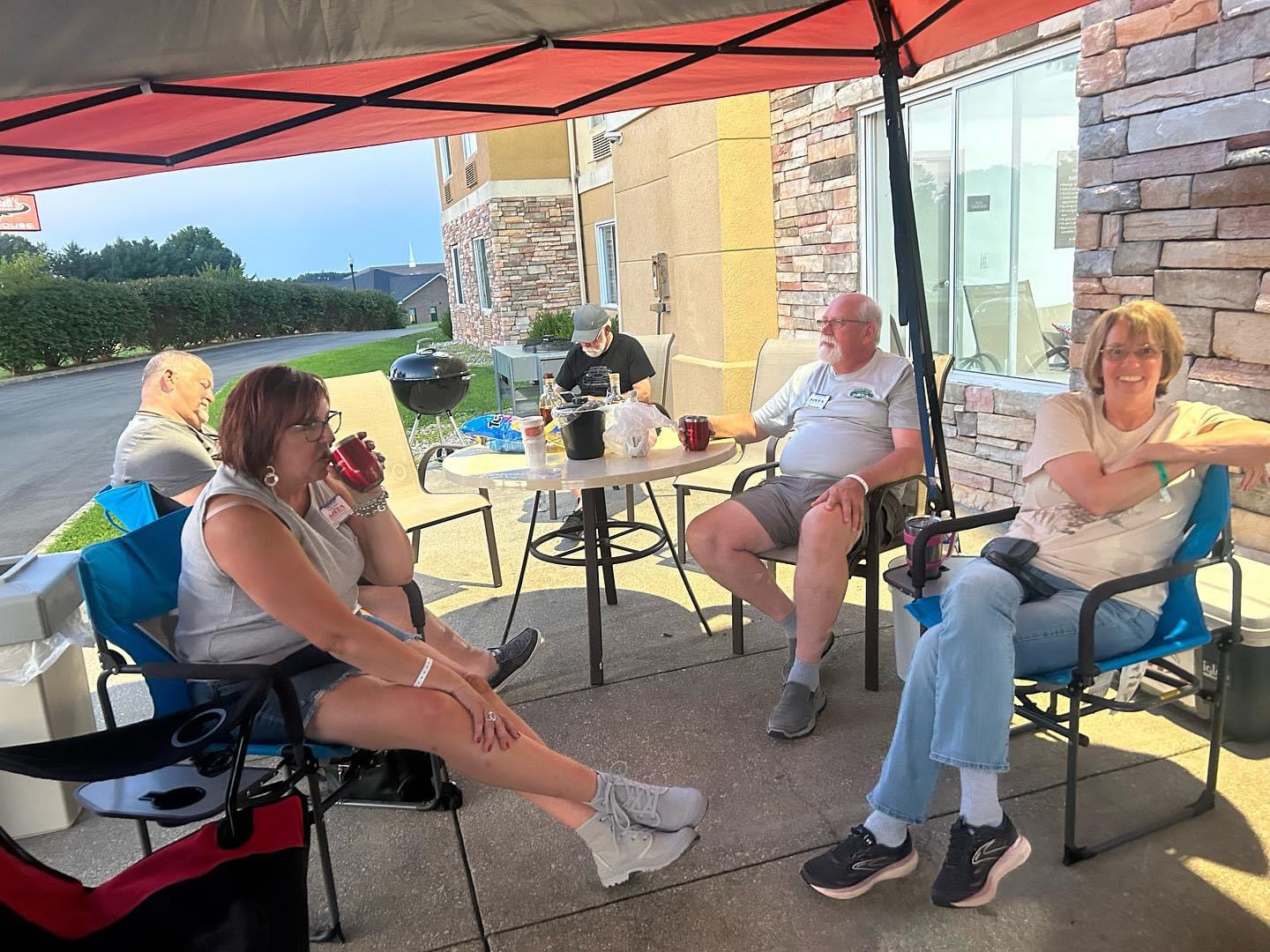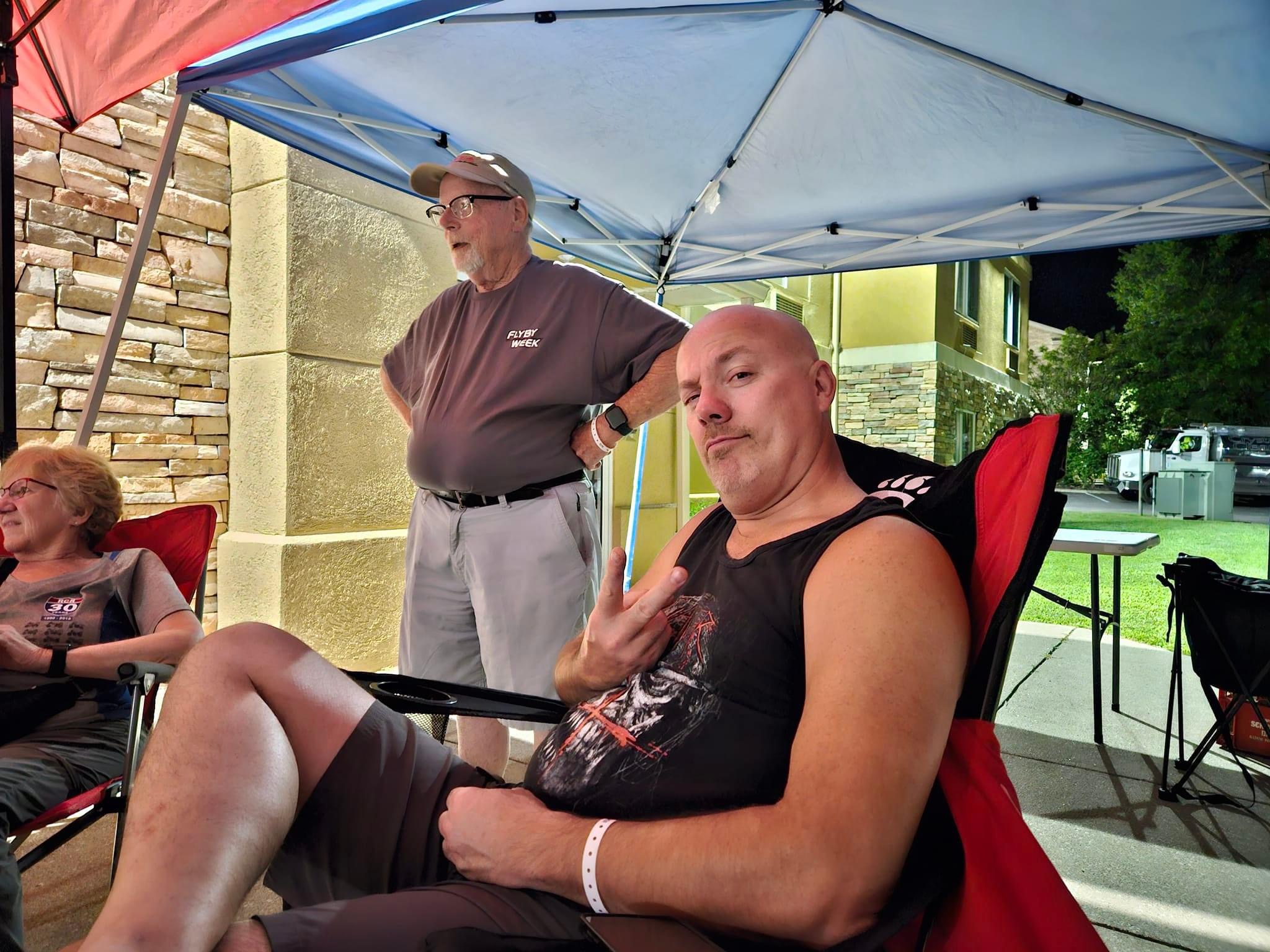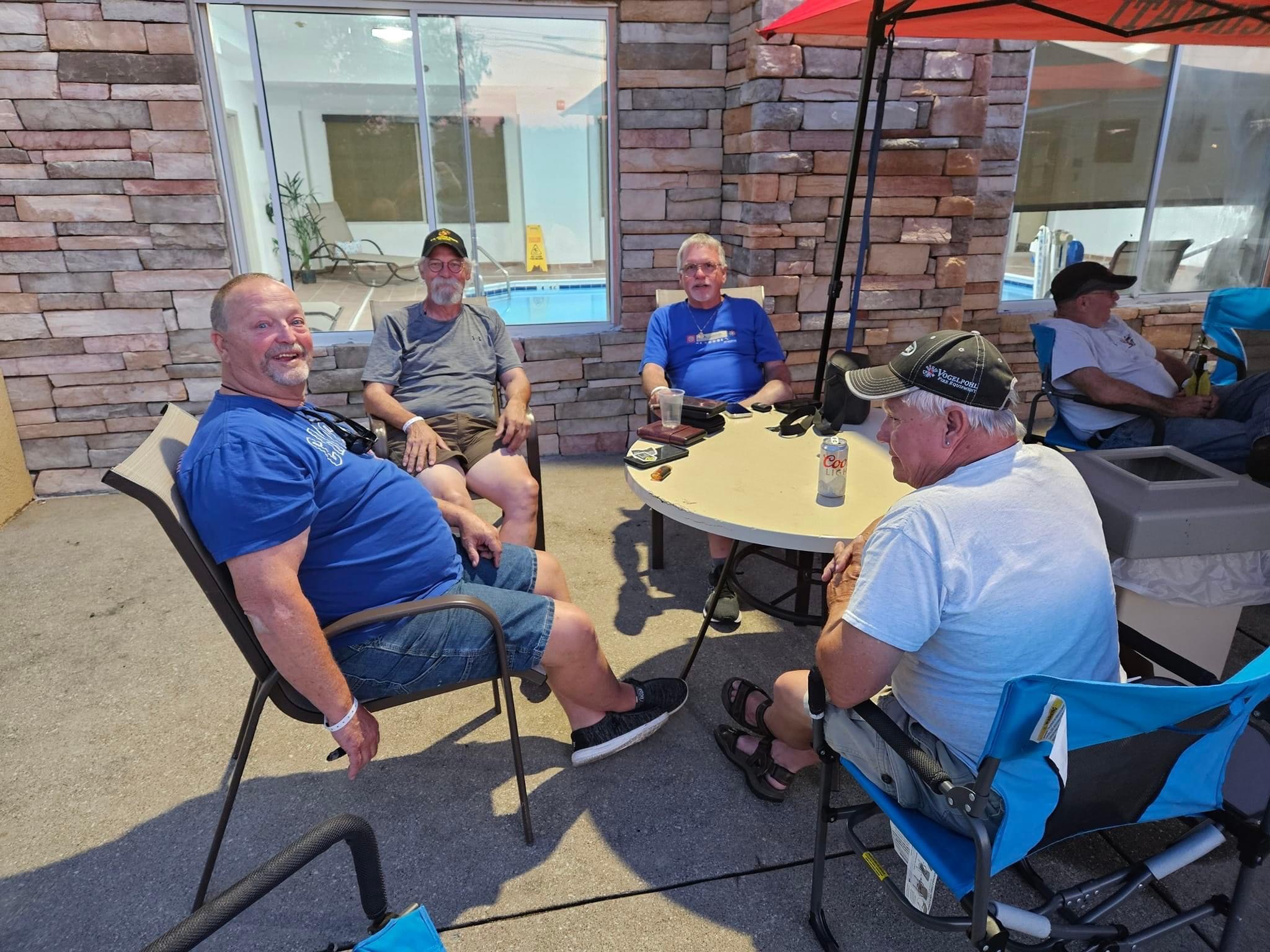 Door prizes were given away, the 50/50 drawing for the Ride For Kids charity was done (we raised $320 dollars for the charity!) and new tales and stories were told by the faithful. Plans to ride home on the next morn (Sunday) were made and bikes made ready for the trips.
The typical MSTA rally is such…..ride to the event, arrive, socialize, sleep, eat, ride a route, socialize, eat, sleep, eat, repeat for 1 or 2 more days, then ride home. Lots of fun. Lots of smiles and laughter. Great riding and great companionships. What a great life!
Next year's Red River Gorge Rally will be held once again in Mt. Sterling, Kentucky, with the date TBD. Look for an announcement by early next year.