Hey there groovy guys and groovy gals, this is your grooving and roaming reporter reporting once again on the grooviest places to tie a fed bag on. This time coming from the Center of the Universe, Rabbit Hash, Kentucky! All right, all right, all right!
Ok enough with that, it's not 1969, it's 2022 and the hippies are all dead, right? Not so fast my friend! There are still some holdouts in places around the country and still some centers of weirdness that can be found where time seems to stand still. Rabbit Hash, Kentucky is one of those places, and the only place in "town" to find anything to eat is Chef Hip E's Cocina Loca. Luckily for us the one place is enough and absolutely worth the trip. Even if the Chef's Cocina wasn't in Rabbit Hash, the store and what makes up the town is worth a visit anyways. Sitting on the banks of the Ohio River, across from Rising Sun, Indiana the town has become a mecca for weekend riders and other curious folks throughout the week. One of the oldest continuing country stores to be found in the country, the Rabbit Hash store has become almost world famous. Rabbit Hash has had a movie written about it, has appeared on numerous TV travel shows, has had hundreds of newspaper and magazine articles written about it, and is famous for having a dog as its mayor! The "town" consists of about 5 buildings. There's the country store, a storage building, a gift shop with a wine tasting facility above it, Hip E's food trailer, and a couple of houses. That's it. yet on the weekends there can be 100 or more bikers found just hanging out and enjoying the cool vibes. I've been going there for the better part of 3 decades and have only seen police there one time in all those years, and that was a false alarm that someone called in about a non-existent fight going on. If you want to avoid the crowds, do what we did, go during the week when there is hardly anyone around.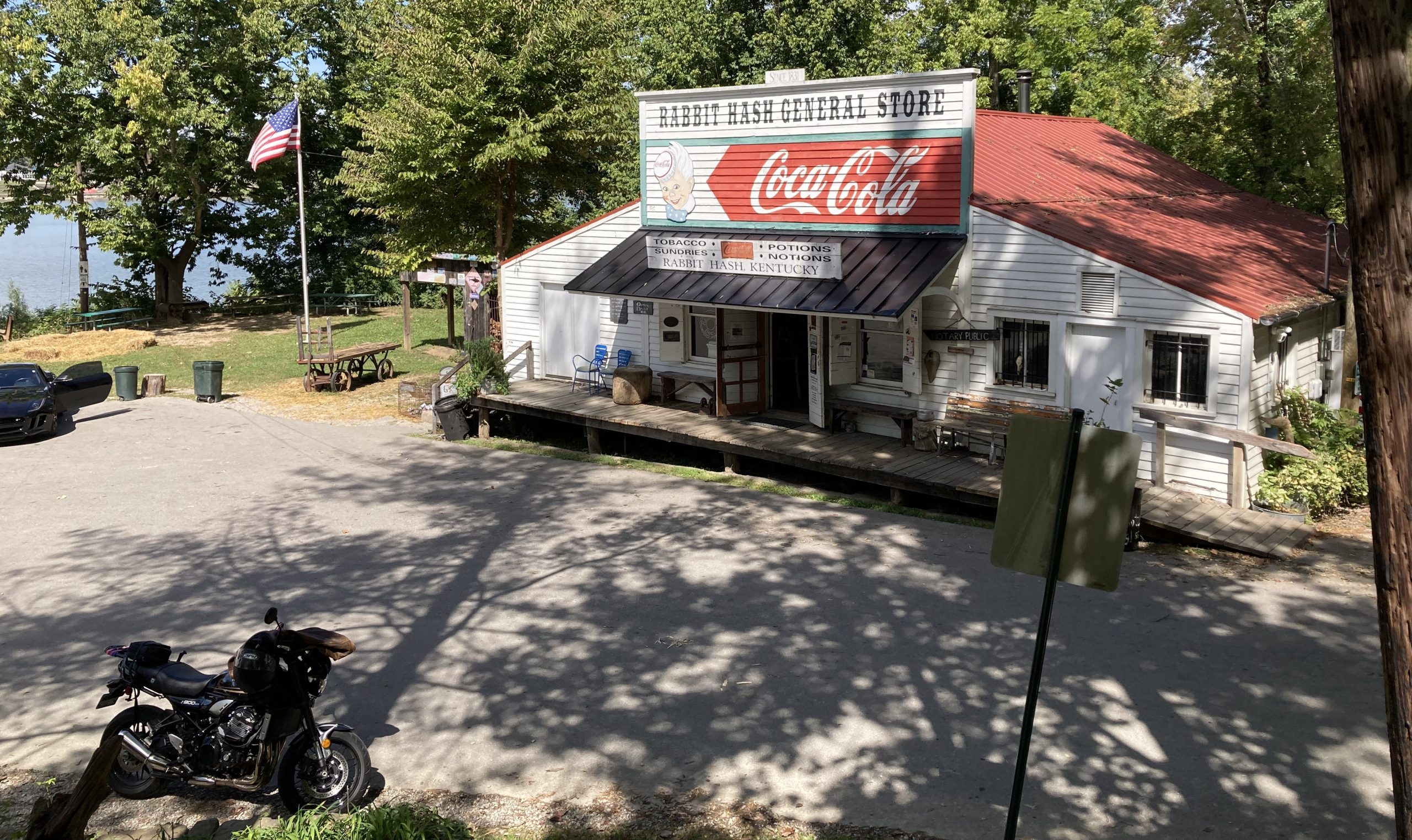 But what about Hip E's? Well first off, I've got to let you know that this is a carryout food trailer. There is no inside seating, but there are some stools against some counters and plenty of picnic tables in the field between the store and Hip E's at which to sit.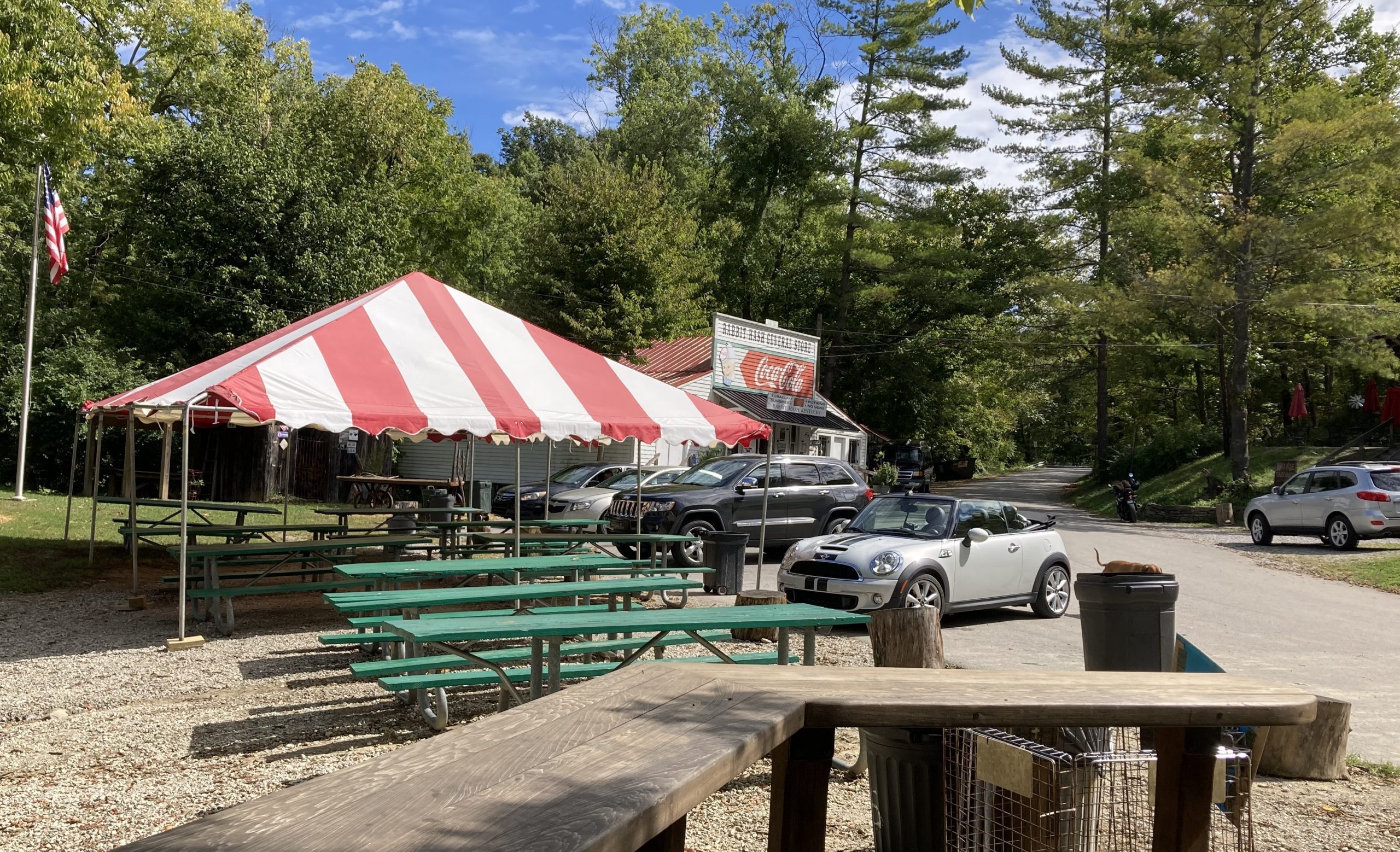 You walk up to the order window, place your order, find a place to sit and they will either call your name (when its busy) or bring the food to you (when it's not busy). And the food is good! Very Good! Their catch phrase is, "We will smoke anything", so they have a rather extensive menu of sandwiches and the like, but their specialty is actually Mexican dishes. The do them right too. I opted for the Tacos this time.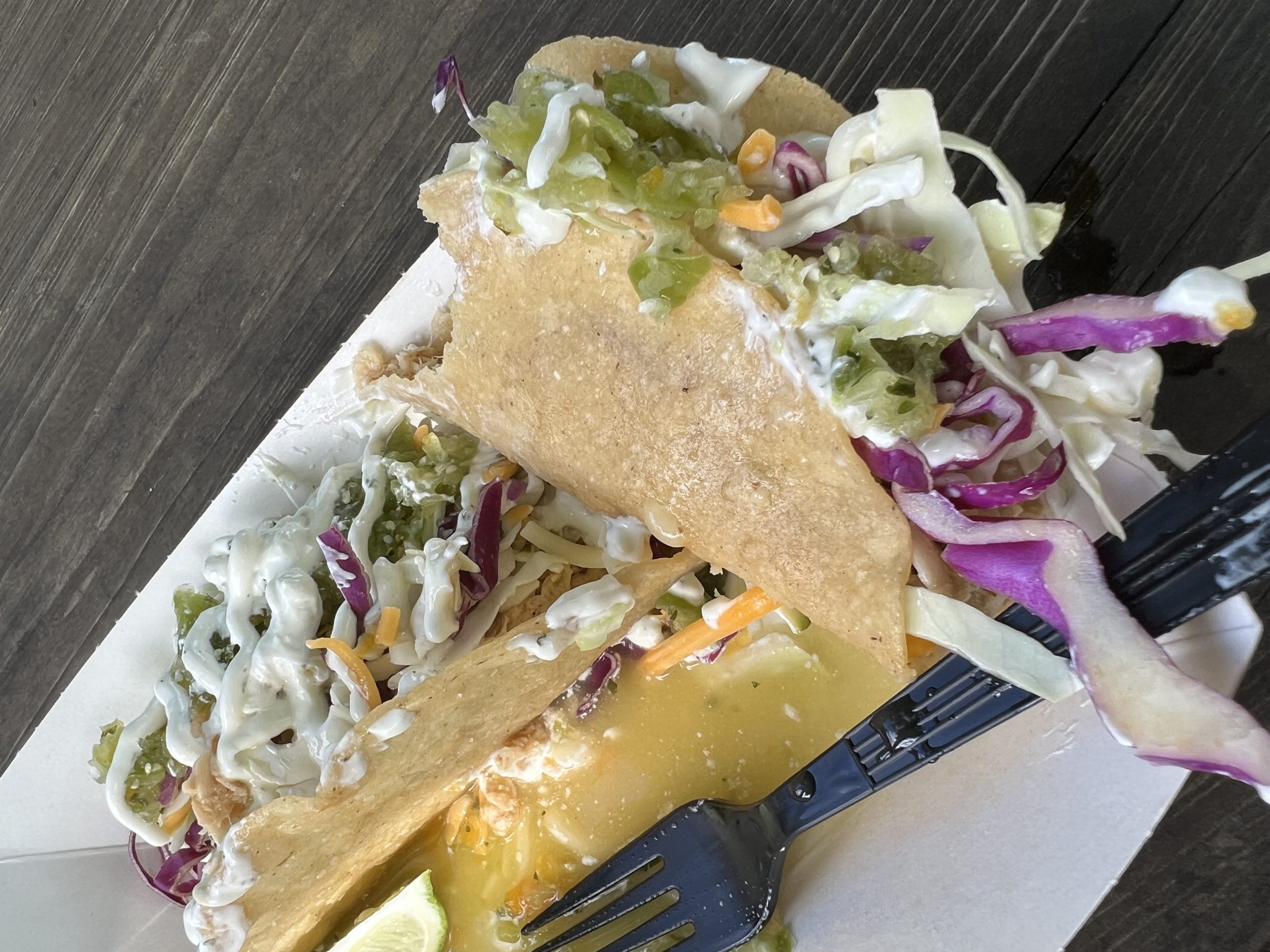 we had our choice of pulled pork, shredded chicken, or ground beef. I got two of the chicken ones. They came out in hard shells and were stuffed to overflowing. While sitting and waiting for my food (all of about 5 minutes max) I could hear the chicken on the grill. Nothing pre-made here. They were delicious and filling. With a bottle of water, the two tacos were plenty for my lunch.
My partner opted for the Chicken Quesada. Also fresh from the grill and served with a side of green salsa and sour cream.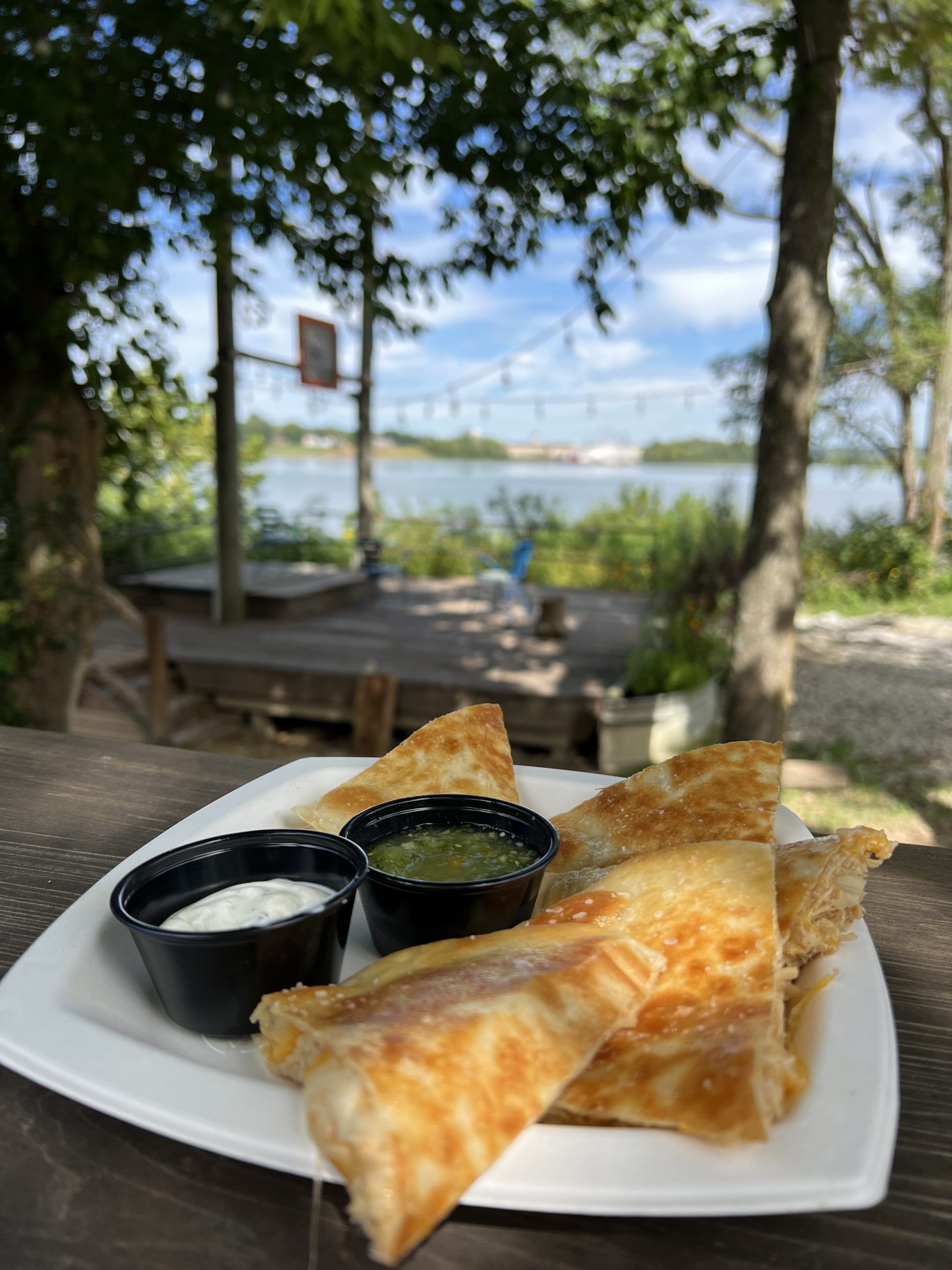 I tried one of the pieces and found it, along with the salsa, to be simply wonderful. it was perfectly browned and grilled, with a slightly crispy texture to the shell, and with the chicken and cheese inside hot and tasty. It'll be my go-to from now on. It also could be chosen with your choice of meat filling. The meat filling choices this time are not always the ones that are available, as it all depends on what the chef has smoked in his smoker (what did you think I meant?!) the last day or so. I've had the brisket in the past and it was great too. All of the meats are smoked on the premises on a regular basis, and you can often find the chef and his small staff tending the smoker early in the morning. They also make their own nachos and salsa. We didn't have them this time, but I can tell you that their brisket nachos are worth the trip.


Chef Hip E's is most afternoons and evenings during the summer, and when the weather permits the rest of the year. Since there is no indoor seating, and they are open to the elements, sometimes they are forced to close shop because of cold, snow, or rain. But the actual store itself is open the year round, even throughout the winter. In fact, for many years this store (and its wonderful word burning stove in the middle of it) was our go-to destination on our January 1st Polar Bear Rides. This was long before Chef Hip E's opened up, but now that it has come along Rabbit Hash has become even more popular with the riding crowd. As soon as the winter passes and the spring days start, the riders return to Rabbit Hash. By mid-summer it will often be hard to find a parking place near the store on a nice weekend day.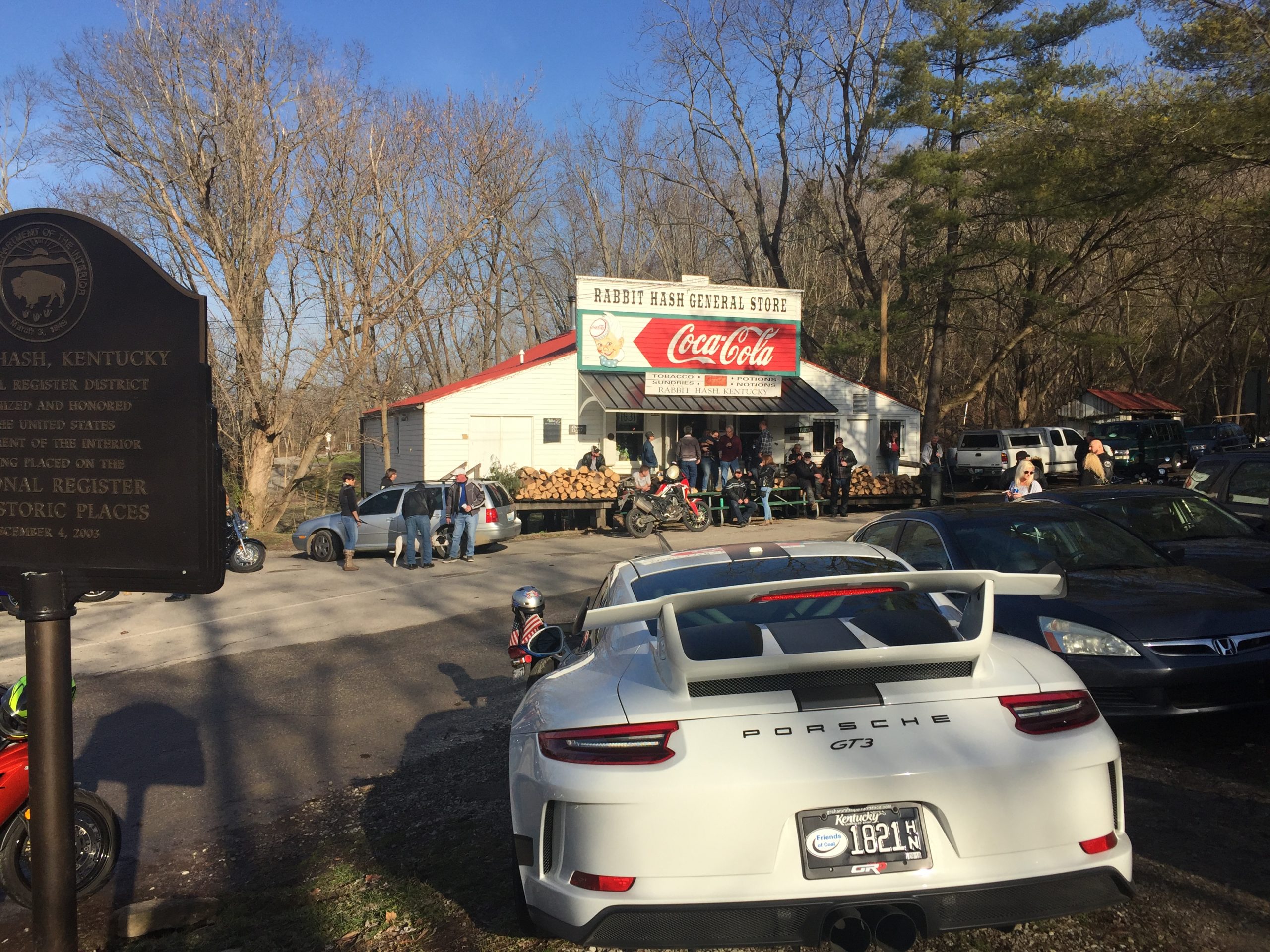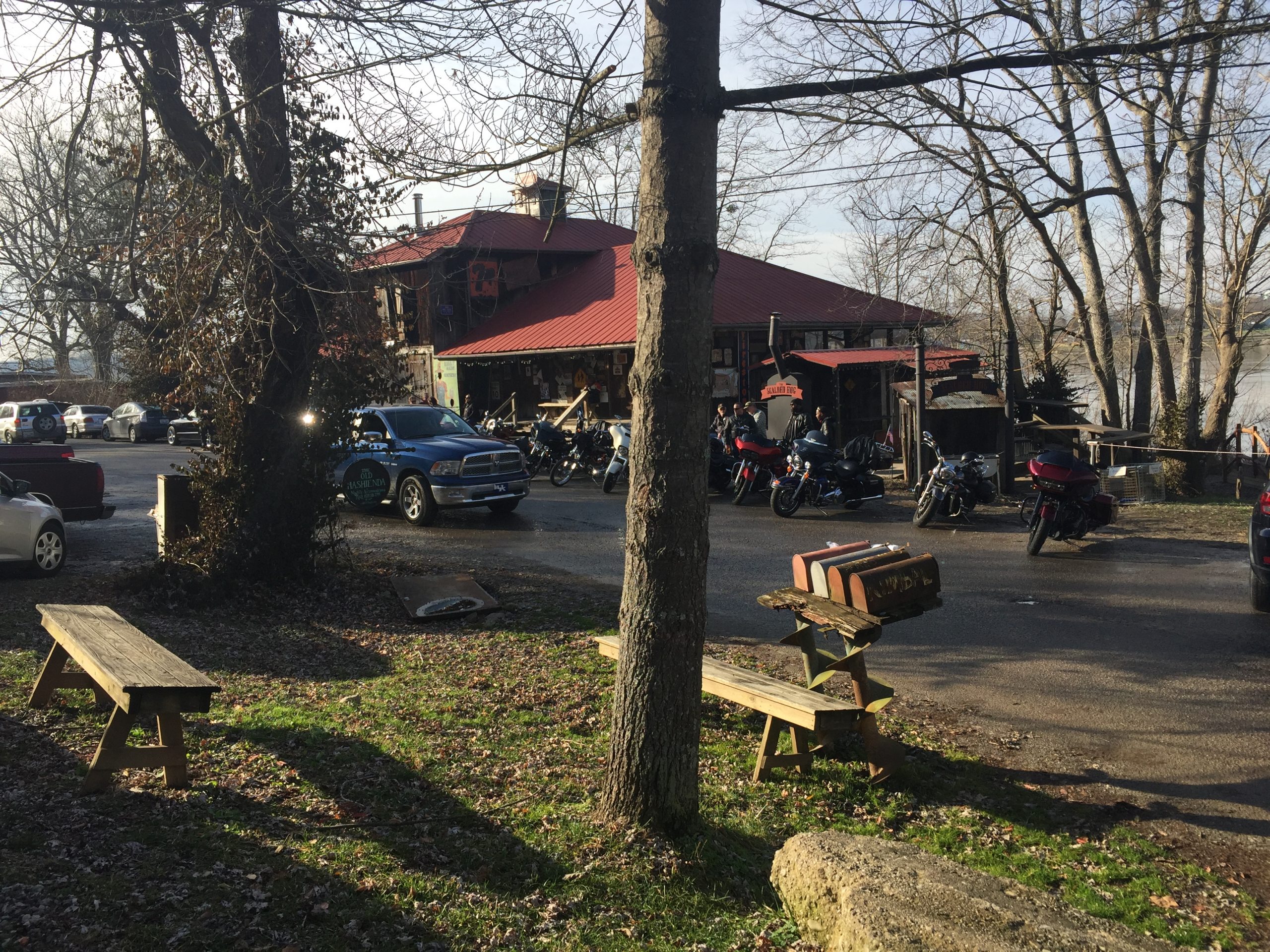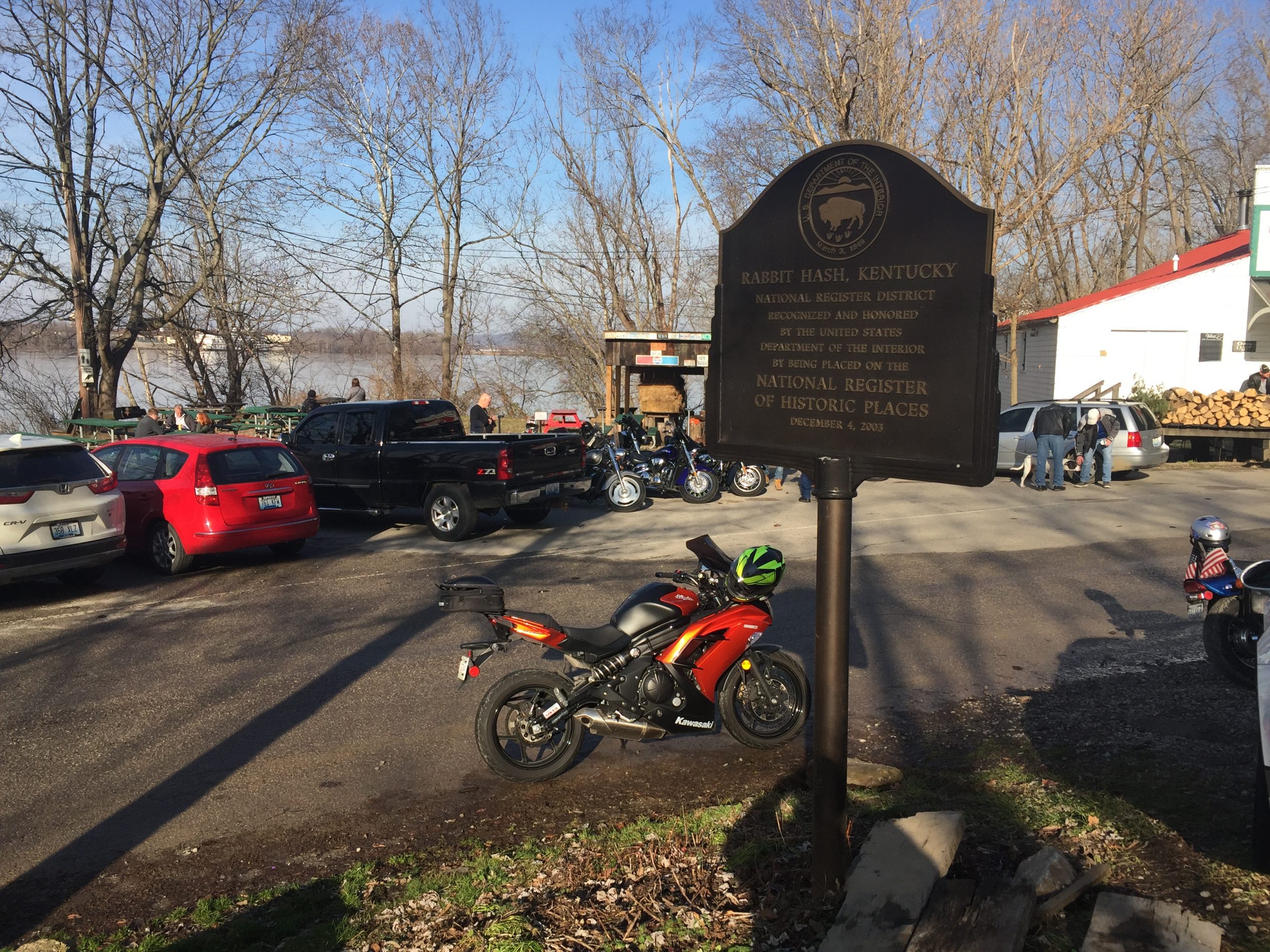 But no problem, if you can't find a place to stop when you get there, you have alternatives. About 1/2 of a mile east of Rabbit hash you can find the Rising Sun ferry that will take you across the Ohio River to Indiana. There you can find other alternatives to eat at, including a floating casino.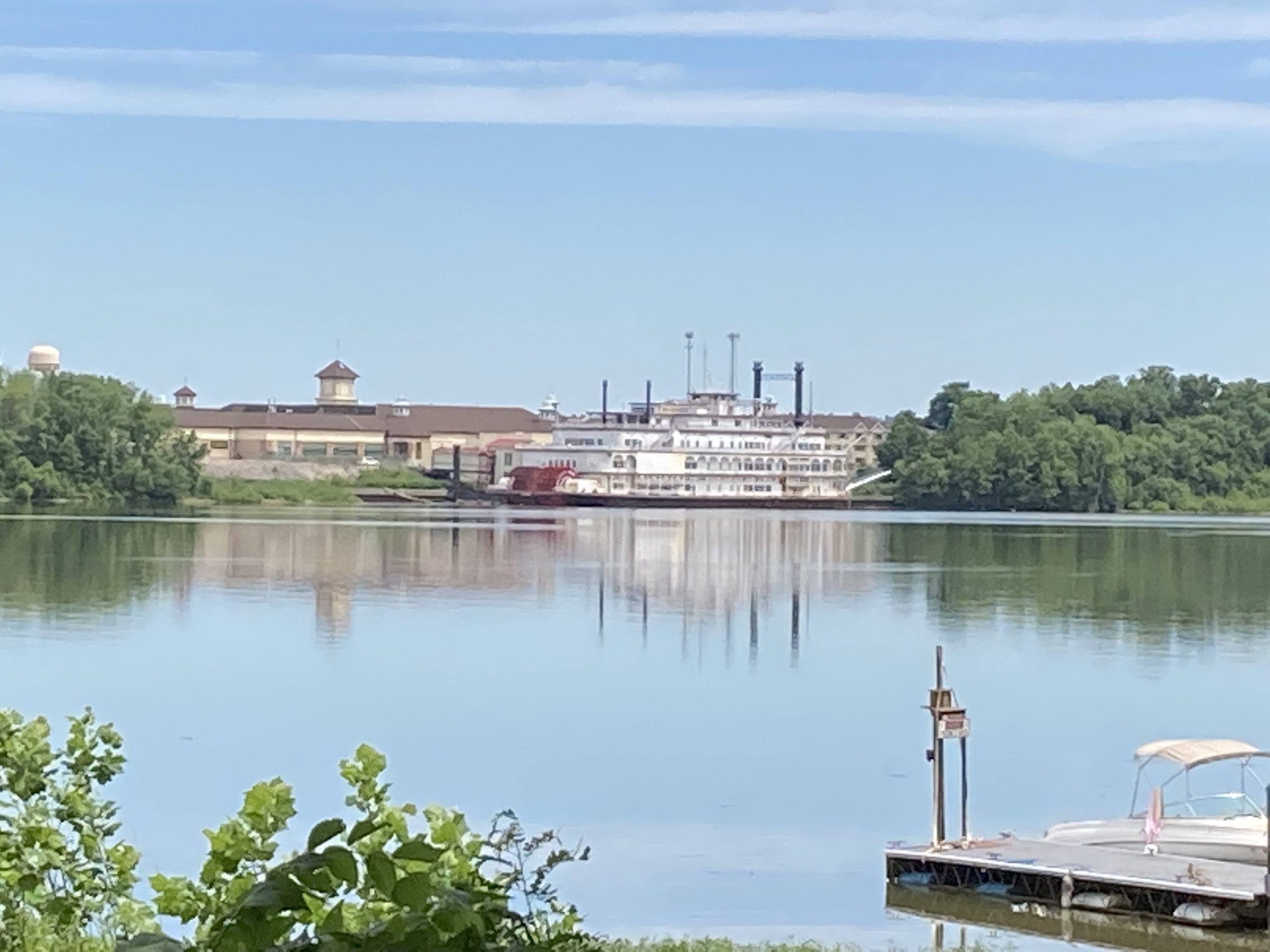 There are also lots of wonderful roads to ride on either side of the Ohio River. You can easily find enough good roads to keep you entertained for a full day on either side. Rabbit hash sits about an hour southwest of Cincinnati proper, about and hour and a half northeast of Louisville, and two hours southeast of Indianapolis.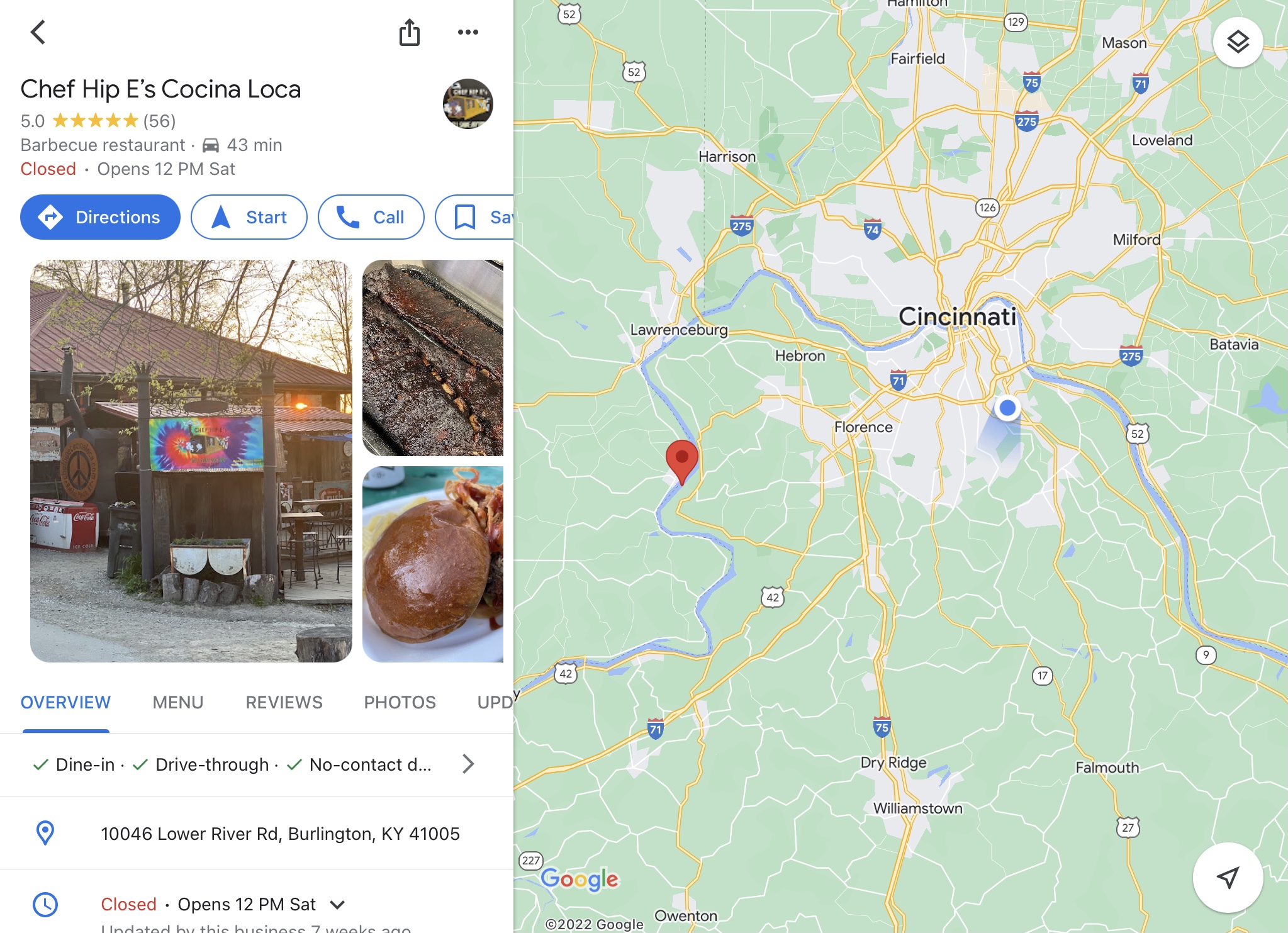 I'll be continuing my travels next week, so look for another great suggestion in the tri-state area soon. As always if you've a good place of your own to share use the contact tab on this website to send it to me. Thanks for reading and keep riding and exploring. Live to Ride…Ride to eat!