Favorite Ride: Northern Kentucky Triangle
I was first introduced to this route 22 years ago by MSTA member Daryl Cassada. Back then, once a month Daryl would lead a group of riders along this route to a breakfast spot that we all liked. After breakfast people were free to continue along a longer route or head elsewhere if they wanted. It is a solid 100 miles of curves and riding along the fabulous ridge top roads that Kentucky is famous for.
The route starts out just south of I-275, the circle freeway around Cincinnati, Ohio that passes through the states of Ohio, Kentucky, and Indiana. We will kick this ride off by meeting at the Speedway Gas Station at the top of the AA Highway in Wilder, Kentucky. From there, we head south on the highway for only about ¼ of a mile and then turn right onto SR-915. Almost immediately the road begins to twist, turn, dip, and rise as it follows the Licking River south. We stay on this route for about 10 miles, bypassing the small town of Alexandria, Kentucky. It empties into SR-27, and we turn right. 2 miles down the road we take a left onto SR159. We head up the hill and follow along the top of the ridge toward Peach Grove. This is mostly farmland that we are going through, the curves are generous, and the traffic is few. Be prepared for mud on the road from the tractors in the spring and slow-moving carts filled with crops in the fall, but generally there is almost no traffic along this route and there are some passing opportunities if needed. When we reach Peach Grove we turn right onto SR-10. The first part of this route was just a warmup, this is where the fun really begins! 10 will take us southeast and basically parallels the Ohio River. It runs all the way to Maysville, Kentucky but we will be on it only for about 20 miles. Along the way, we will pass through a couple of very small towns, they have no traffic lights or stop signs, but the speed limit drops to 35 when you pass through them. Oh, did I mention that the speed limit on almost this whole route is 55? It is. Although there are many that run it at much higher speeds, I've found that running it at the speed limit (or slightly above) and concentrating on running the curves without braking or slowing much is the most enjoyable way for me to do it. About 45 miles into the route, we come to the 1st stop along the way, the Willow Country Store. Although this store is no longer open it is still a gathering spot for many that ride this route, or all the great roads around the area. There are facilities only in the way of actual out houses, there is water from the well in the ground, but there is no food or drink (or anything else) available in the store. However, there are chairs out front of the store, there is some shade, and there is a parking lot that is paved. It is also very peaceful out there. I find myself stopping there often when returning from trips and just taking a little time to reflect on whatever rally I'm returning from. After a short break, the journey continues. Willow sits at the intersection of State Routes 10 and 22. If we were to continue going south on 10, we would have many choices of wonderful roads to ride but for this route we are going to turn right on SR-22 and head west towards Falmouth, Kentucky.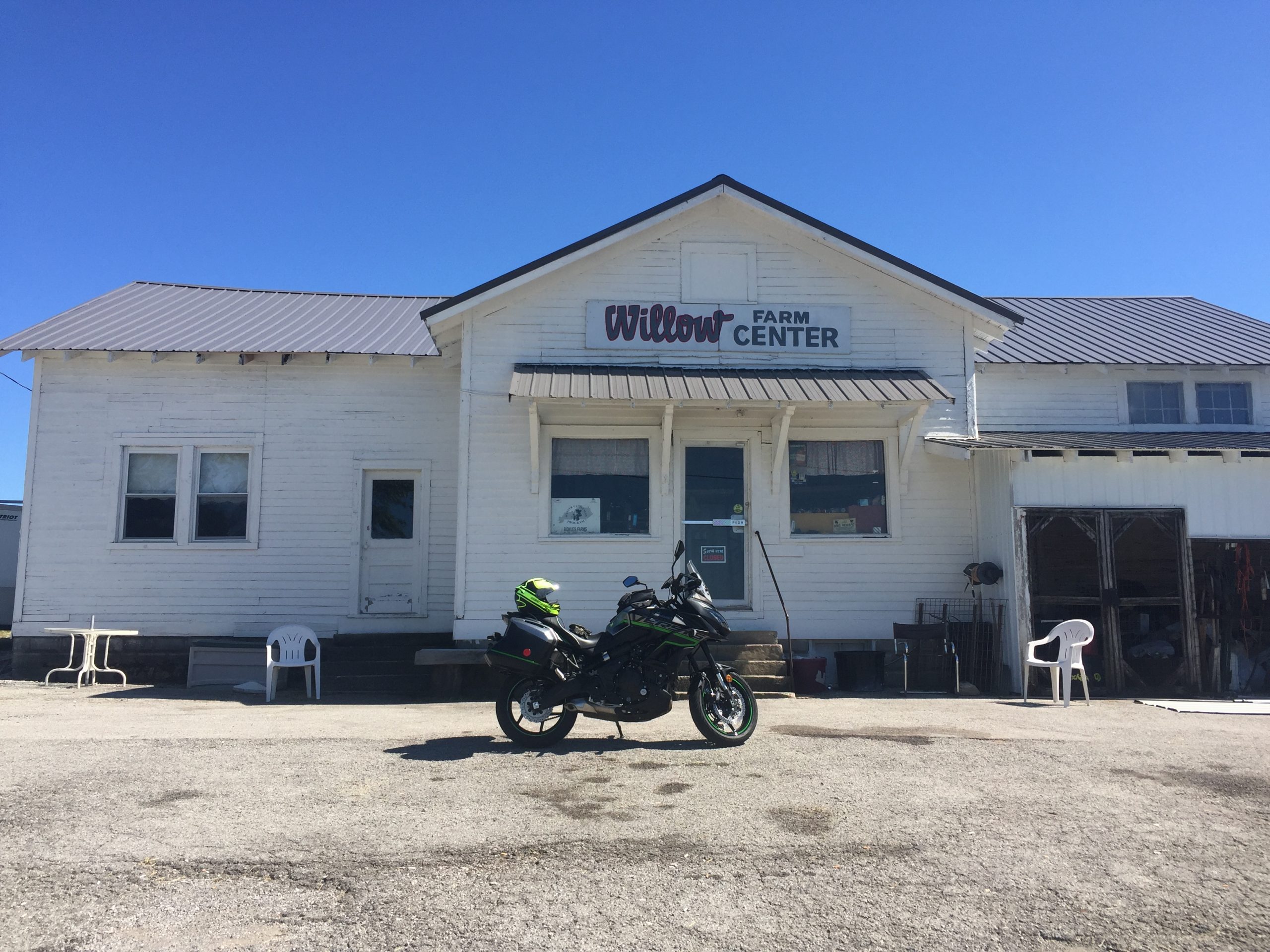 SR-22 is undoubtably the star of this route. We will be on it for many miles now and if we stayed on it all the way to its end it would take us all the way to Louisville, Kentucky. We will be using about 40 miles of it, and all those 40 miles will be lots of fun. We will be running it through the counties of Pendleton (pop. 14,000) and Grant (pop 25,000) which are almost all farmlands. Falmouth is the county seat of Pendleton, and we can find gas and food there. After passing through Falmouth, we will stay on 22 going west and eventually will come to Williamstown, Kentucky, where we will head north and northeast from. It's hard to describe 22. It doesn't have lots of switchbacks. It doesn't go through forests. It doesn't have many long sweepers. But what it does have is an abundance of curves of almost every type. One after another, after another. It also is very rolling, so while it's not climbing up one mountain side and descending the other, it is certainly not flat. Your tires will get a great workout along these roads, but so will your eyes and your mind. It is very easy to get going along very fast on these roads, but I caution you that every once and awhile the road will through a twist at you that can cause problems if you're not ready for them. There are curves marked at 15mph that you can take at 40+, but there are a few that you really do want to take at 15. If it's your first time through, take it easy, don't push. Enjoy the road, the curves, the scenery, and have fun.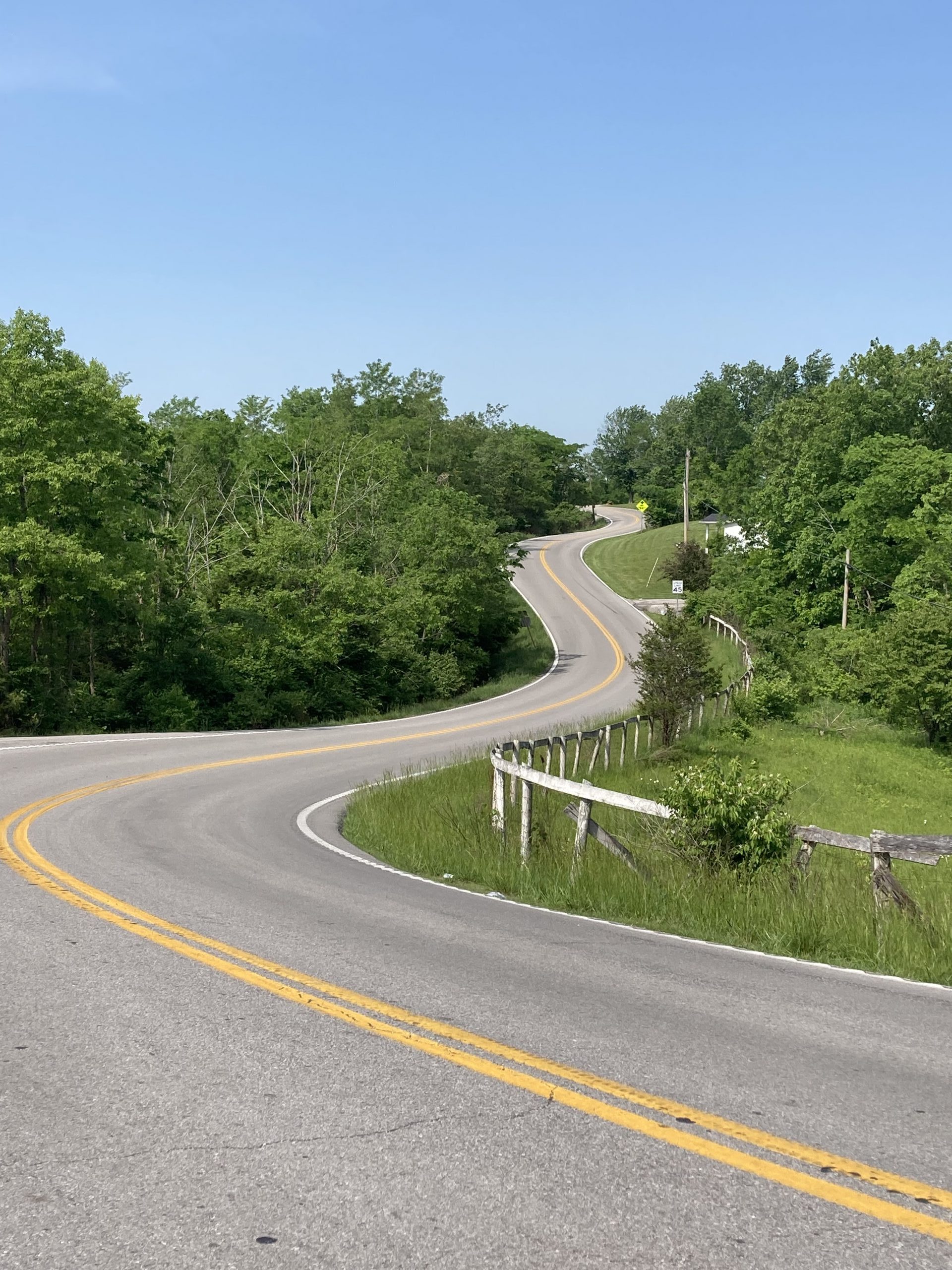 At Williamston we will turn north on SR-25 for a short distance, about ½ a mile, and then turn left on Barnes Rd to Interstate 75. Hop on I-75 for a mile or so and get off at Dry Ridge. On the west side of the highway, you will find Bean's Café. Stop here for breakfast, lunch, or just a cup of coffee. There is gas available next door or across the street.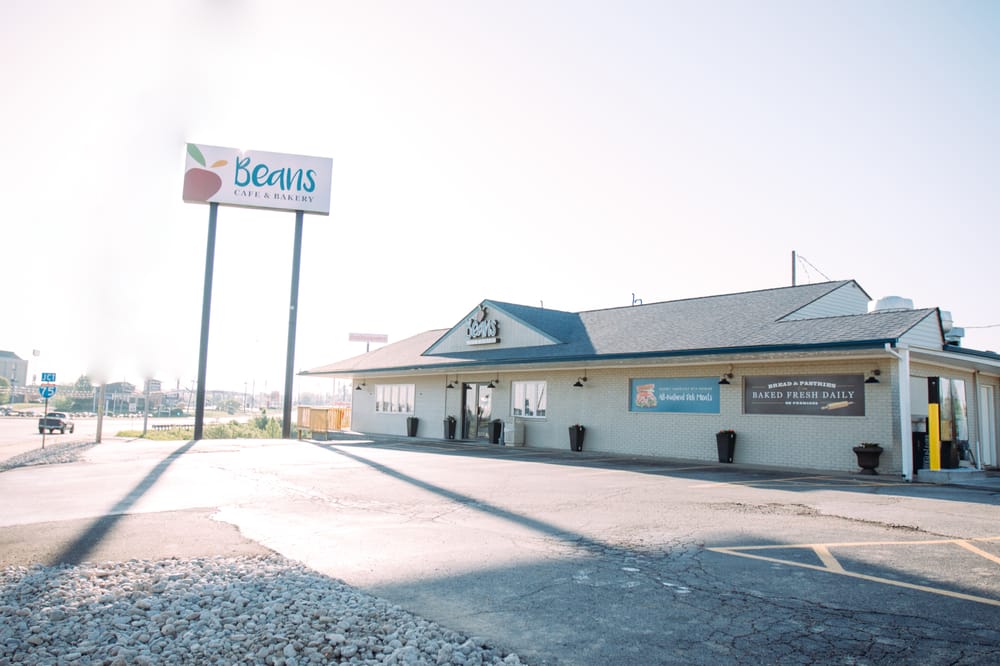 After your break, head east on SR-22 and then turn left back onto the 25 Bypass. Stay on that for a short distance and then turn left on SR-467. This road is almost like 22, it curves, it dips, it twists, and it turns. Lots of fun as you head northeast and back to where we began 3 hours ago. At the end of 467 you'll make a quick left, followed by a quick right, and then another quick left onto SR-177. The bottom part of 177 is hilly and twisty as it climbs north up out of the Licking River valley. Once you get to the top it straightens out and parallels the river for the next 15 miles. Most of the top part is fairly straight as it goes through the small towns of Morningview and Visalia. When you reach Visalia you will turn right onto SR-536 and cross back over the Licking. At the 1st stop sigh turn left back onto SR-10, at the next road turn left again back onto SR-915 and it will bring you back out on the AA-Highway, about ¼ mile from where we began. Right at 105 miles, this route has a little bit of everything and is just the ticket if you're wanting to do a nice morning or afternoon ride.