this article first appeared on American Sport Touring and is reprinted here with permission from the author
Who dreams of riding the California coast? All of us! The allure of the Pacific coast is hard to ignore. Popular movies, the surf beat, freedom. It gets into one's psyche. If you haven't already, make this the season to ride the California coast. It's everything you imagine and maybe a little more.
California offers over 1200 miles of linear coast, nearly 3000 miles counting bays and inlets. Enough for most any rider to enjoy for days on end. Given the technical nature of the road and considering traffic, planning a ride on the coast should allow for at least a couple days to cover a good part of it but probably not all. The views are so breathtaking there's no reason to rush. You'll find plenty of turnouts that offer great photo opportunities.
Let's take a look at a 400 mile route we call A taste of the California Coast. It's a two day ride that works for anyone heading south or north and includes some of the most scenic sections of California Highway 1.
Start by find your way to Red Bluff California, just 100 miles south of Oregon on I-5. The ride starts there. Arrive early in the morning around 7 or 8 if possible so you have plenty of daylight. Gas up, have a coffee, and get ready for a twisty ride to the Pacific Ocean.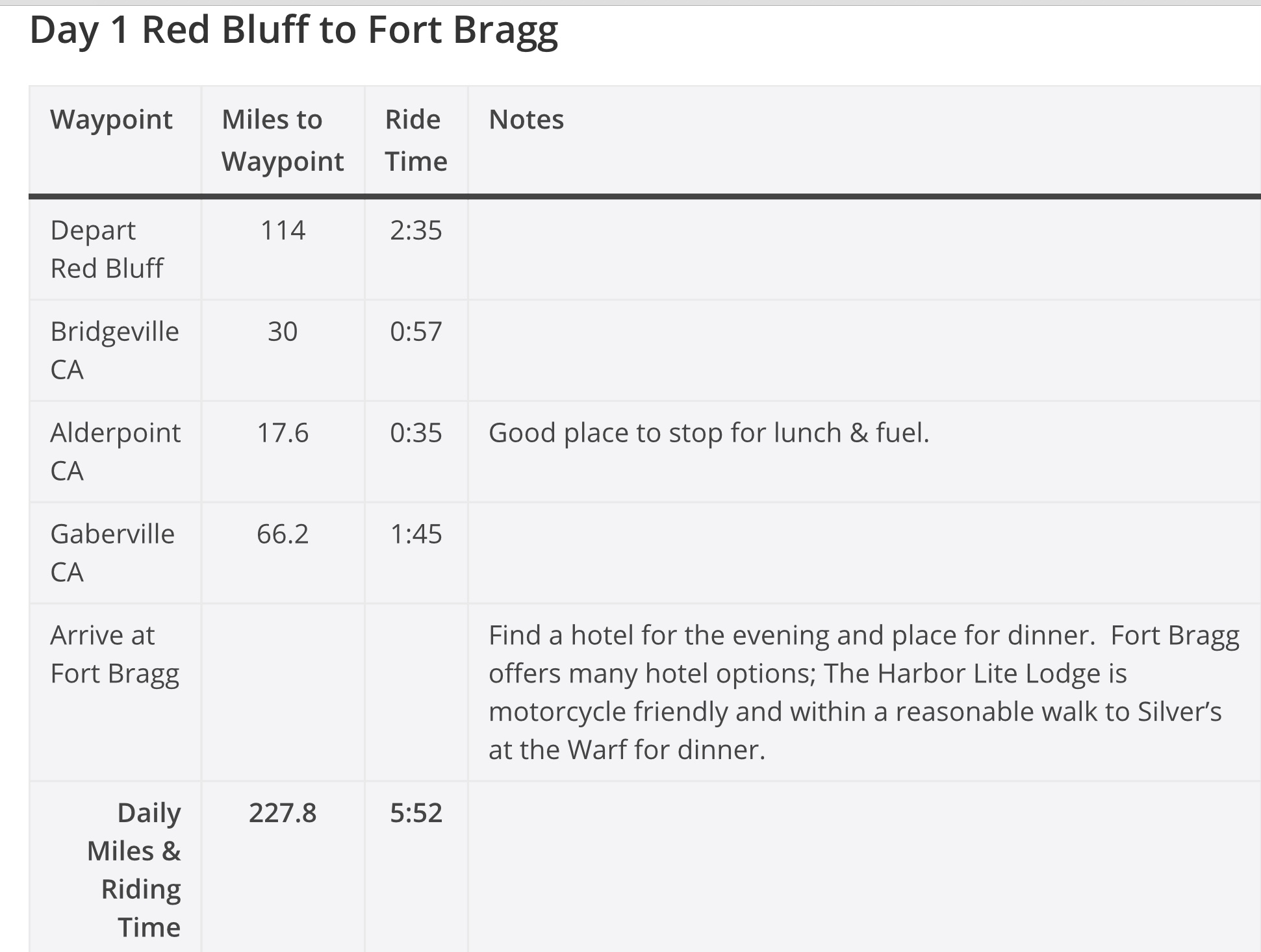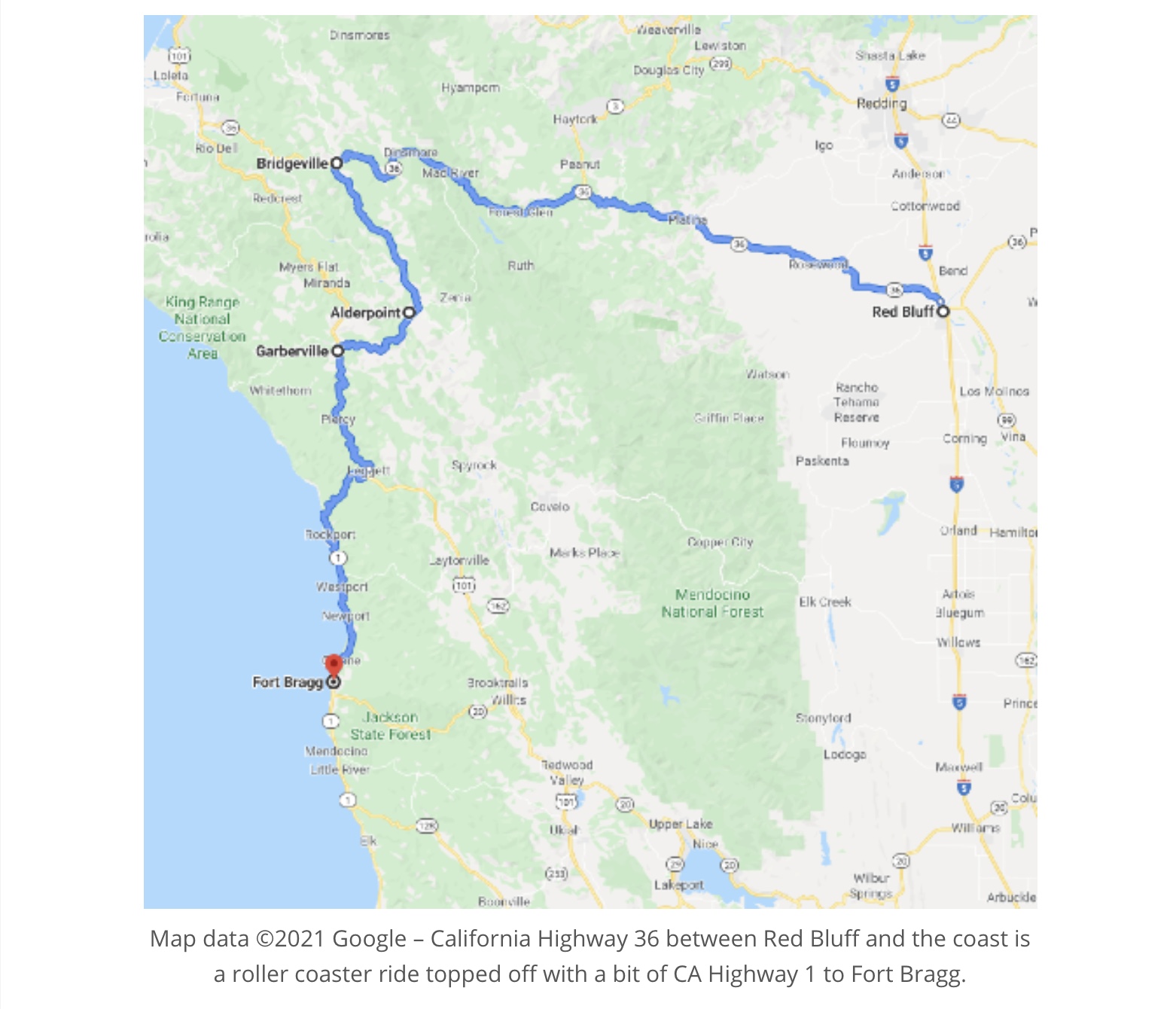 Day 2 Fort Bragg to San Francisco